Speakers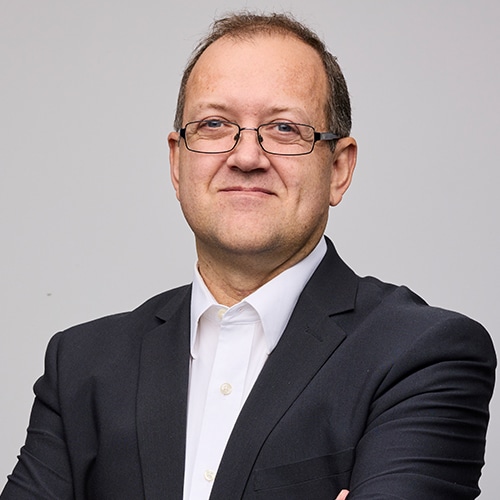 Bryan Ashenden
Head of Financial Literacy & Advocacy
BT Financial Group
Bryan Ashenden leads the BT Tech Services team at BT – a group of professionals committed to supporting the adviser community with technical, regulatory, and policy support.
Bryan has many years' experience in leading and delivery comprehensive technical solutions to advisers and their clients, the last 21 spent with BT and Asgard. Prior to that, he spent six years with KPMG in their taxation consulting division.
Bryan has qualifications in Law, Commerce and Financial Planning, is a SMSF Association Specialist Adviser and director on the SMSF Association Board. Bryan is a frequent presenter and facilitator at many industry events, lectures in financial planning subjects and regularly contributes to trade and consumer publications.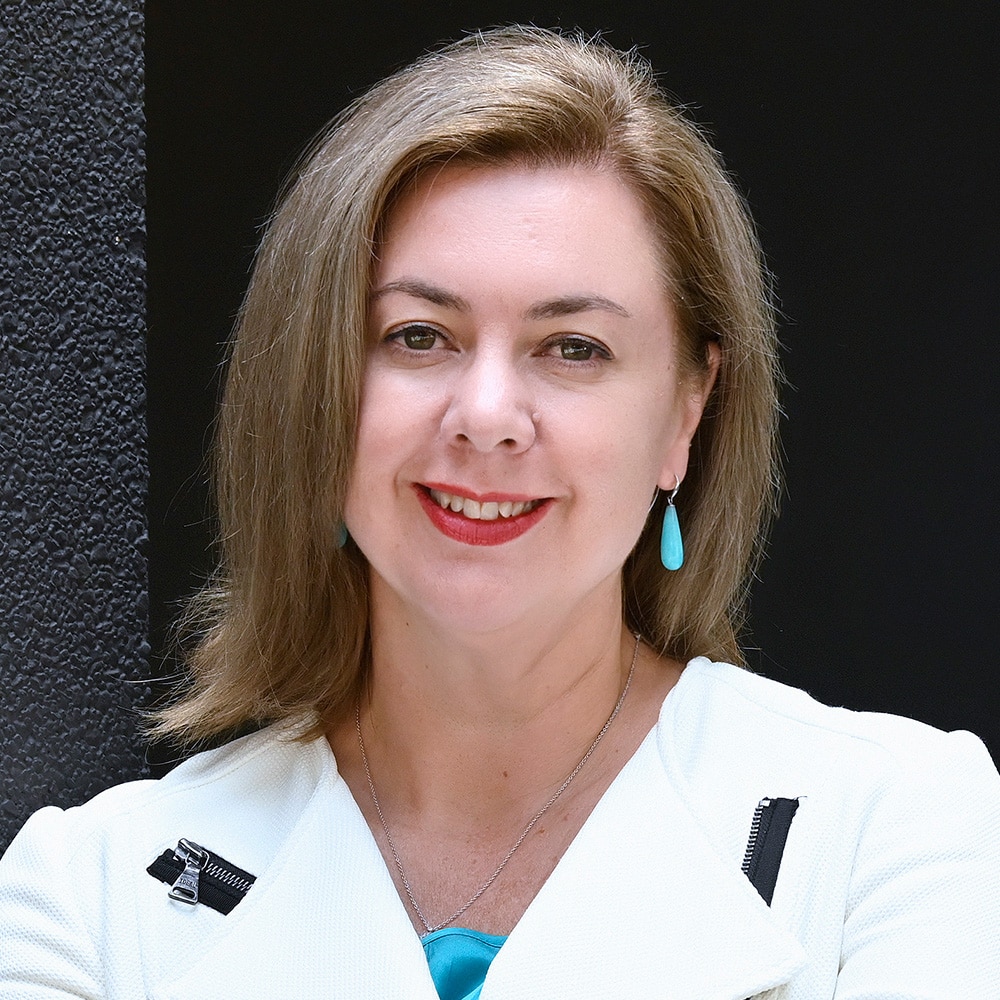 Sarah Abood
Chief Executive Officer
FPA
Sarah Abood is Chief Executive Officer of the Financial Planning Association of Australia (FPA). She has over 25 years' experience working in the financial services industry and she is a passionate advocate for financial planning.
Sarah has a deep understanding of the financial planning profession, and the demands of running a financial planning practice. This was gained from her nine years as CEO of Profile Financial Services, a privately-owned and self-licensed financial planning firm and FPA Professional Practice.
Prior to commencing as FPA CEO, Ms Abood held the position of chief operating officer at HOPE Housing Funds Management. She has also worked in senior change and transformation, and marketing roles for some of Australia's leading financial institutions. Sarah holds a BA from the University of Sydney, an MBA from Macquarie University (MGSM) and is a Graduate of the Australian Institute of Company Directors.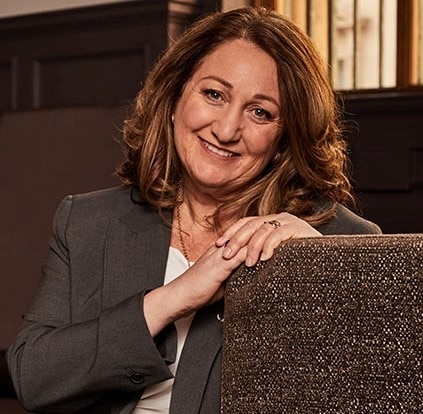 Shelley Banton
Head of Education
ASF Audits
Shelley is an accredited SMSF specialist audit and advisor with over 15 year's experience in the superannuation industry. She is recognised Australia-wide as an expert on SMSF compliance, providing clients with high-level strategic and technical advice.  
 She is a committee member of the ATO SMSF Auditor's professional stakeholders' group, a member of the SMSF Association National Conference Committee and Chair of the SMSF Association Audit Discussion Group.  
 Shelley specialises in delivering quality SMSF  training and education to the private and public sectors; she is a regular presenter at peak industry SMSF conferences and is a well-known author and sought-after industry commentator.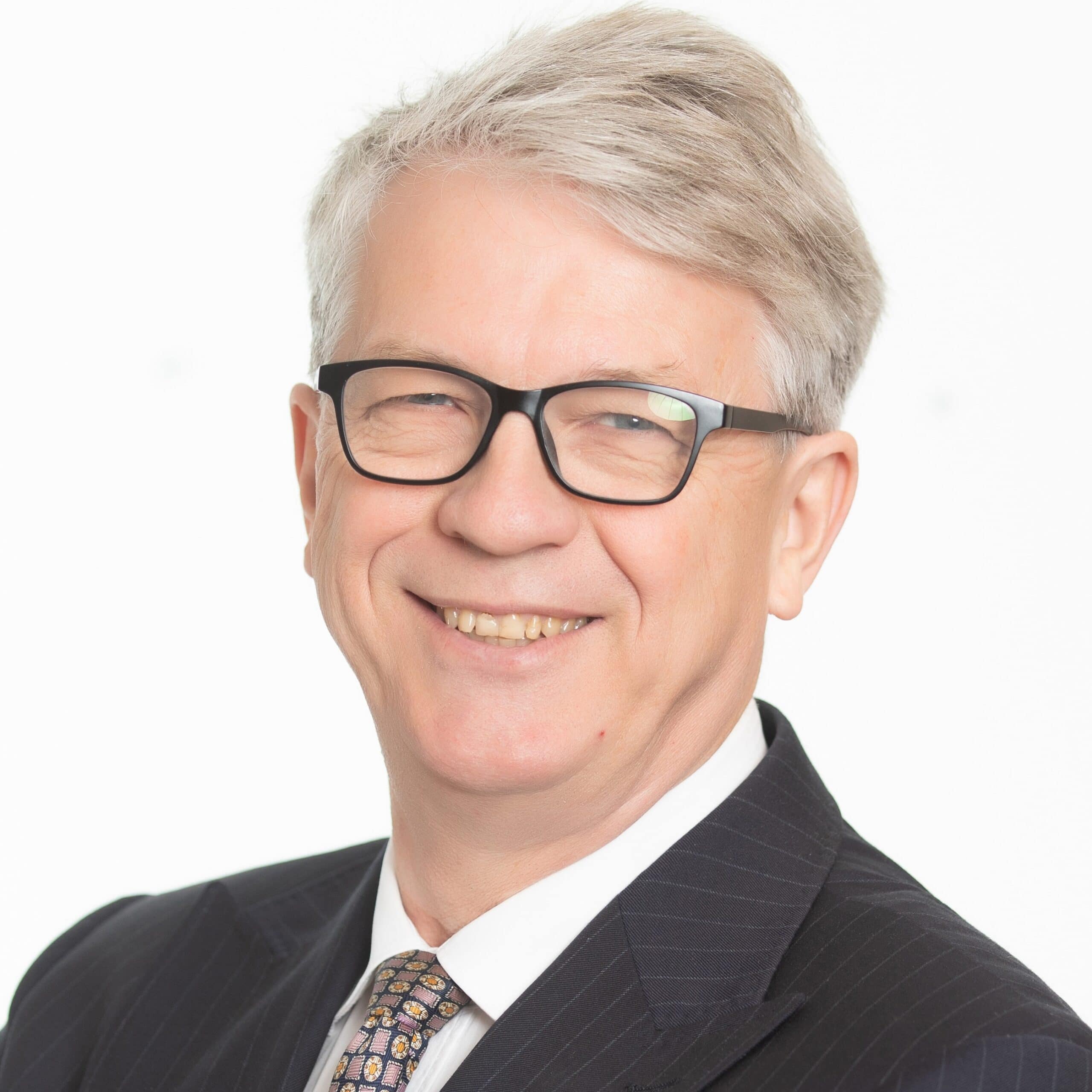 Peter Bobbin
Lawyer
Peter Bobbin is a known leading lawyer in trusts, taxation, superannuation and estate planning.  A big believer in giving back to the community, Peter is an often requested speaker for many professional associations and is proud of his role as Charity Trustee of theFuture2 Foundation.
In 2015, Peter was honoured by the Tax Institute as the Tax Advisor of the Year (SME) and was recently recognised as a preeminent Australian lawyer in estate planning.
Peter was recently the Australian Chair of the Society of Trust and Estate Practitioners (STEP) and is a  former university lecturer and accountant, Peter claims that he can speak both accountant'eaase and legal'ease.
Peter presented at the very first conference for the SMSF Professionals Association and is a proud member of many years.
Outside of work, Peter is an enthusiastic cyclist with three great loves; good food, good wine and one other.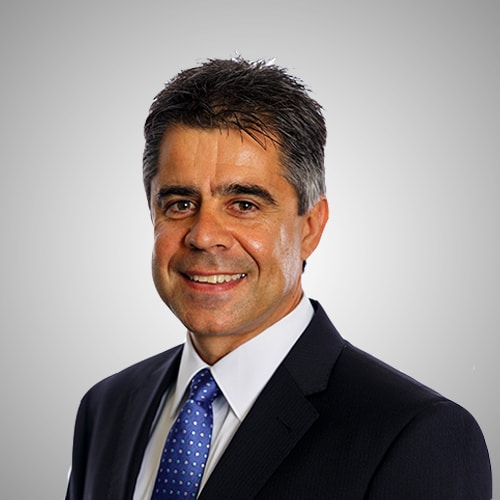 Peter Burgess
Deputy CEO / Director of Policy and Education
SMSF Association
Peter Burgess is the SMSF Association's Deputy CEO / Director of Policy & Education. Peter is a previous Association Board member and worked at the Association as Technical Director for three years prior to joining the SMSF administrator SuperConcepts in 2013 as General Manager, Technical Services & Education.
With over 20 years of industry experience, Peter is recognised as an authority in SMSF technical matters and Government policy design. He is a widely published author and media commentator on SMSFs and is regularly sought for comment on the latest technical and policy sector developments. He is passionate about SMSFs and the role they can play in providing a dignified retirement, in the right circumstances, for those who seek greater engagement and control over their retirement savings. Through his contribution to the development of SMSF education standards, his Government advocacy work and his commitment to professionalism and thought leadership, Peter has dedicated much of his career to improving SMSF advice competency standards and the vibrancy and credibility of the SMSF sector.
Peter holds an MBA from the University of Adelaide an Economics degree and postgraduate qualifications in finance. In 2016, in recognition of his outstanding contribution to the SMSF sector, Peter was awarded the SMSF Association's Chairman's Award. In June 2021, Peter achieved Fellow Member status with the SMSF Association, recognising his significant commitment, leadership and contribution to both the Association and the SMSF sector.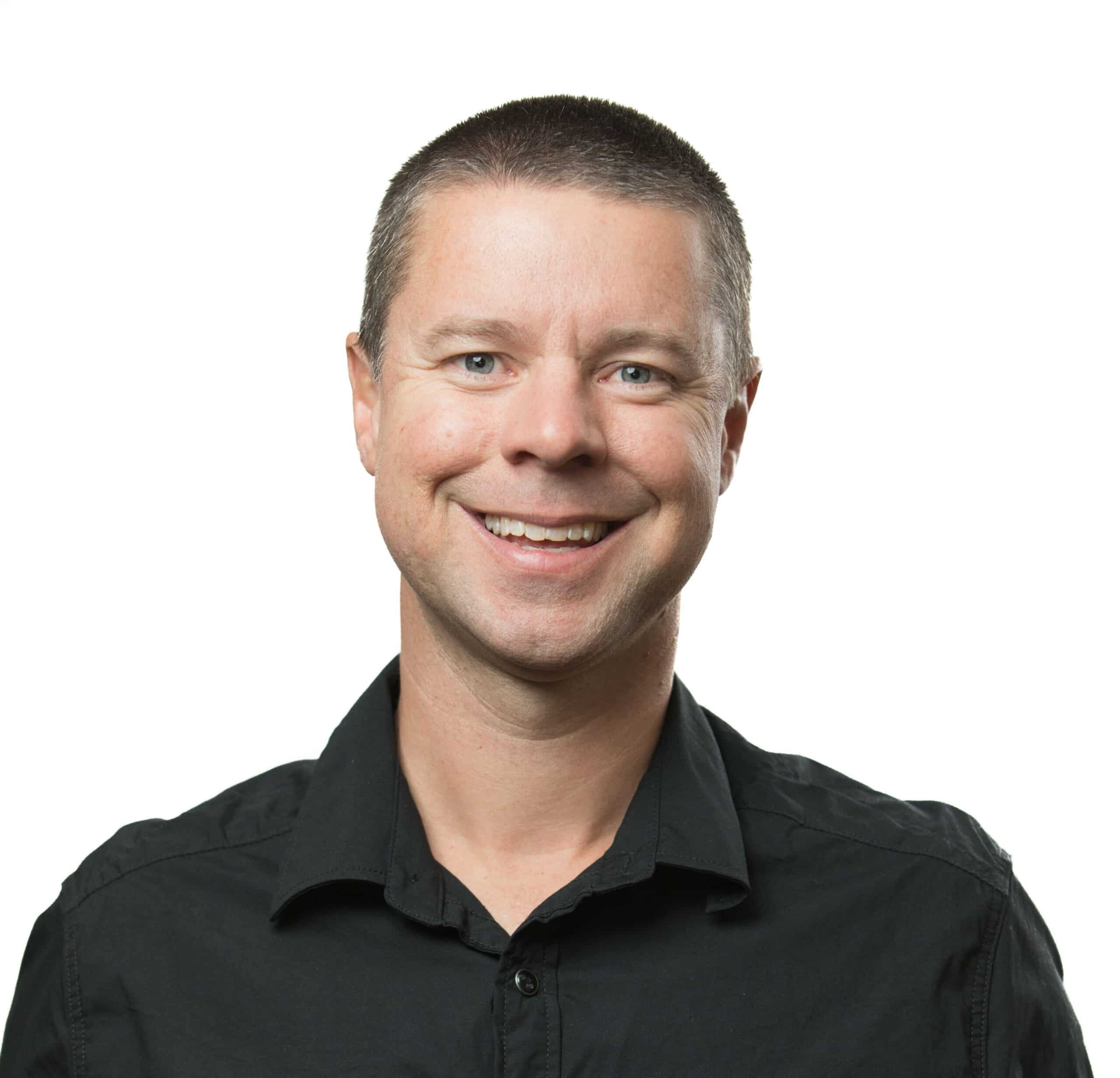 Matthew Burgess
Director
View Legal
Matthew Burgess co-founded dynamic specialist firm View Legal in 2014, following experience as a lawyer and partner of one of Australia's most formidable independent law firms for over 17 years.
Matthew's passion is enabling creative customer-centric solutions, specialising in holistic tax, superannuation, estate and succession planning.
He has been recognised for many years in the 'Best Lawyers' list for trusts and estates, and Wealth Management / Succession Planning and either personally or as part of View in 'Doyles' in relation to taxation and for wills, estates and succession planning.
In part inspired by working in the SME market space, Matthew has been the catalyst for a number of innovative legal platforms, including establishing what was widely regarded as Australia's first distributed law firm.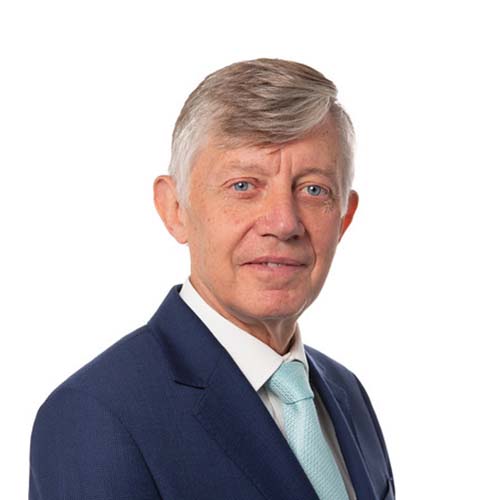 Graeme Colley
Executive Manager
SuperConcepts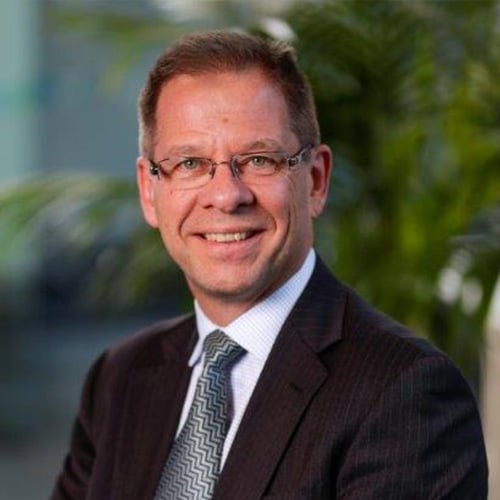 Peter Crump
Senior Consultant
BDO Adelaide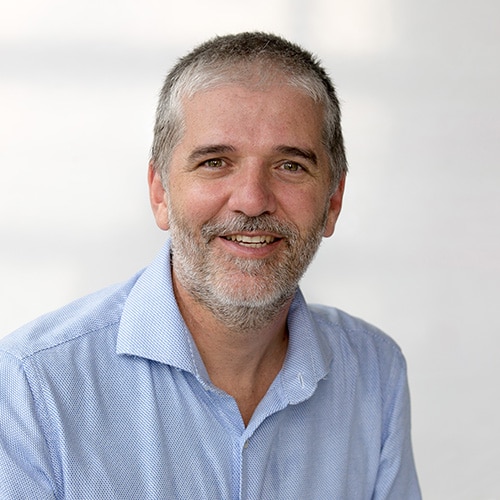 Craig Day
Head of Technical Services
Colonial First State
Craig is the Head of Technical Services at Colonial First State and has over 20 years' experience in the financial services industry.
Craig team is responsible for providing high quality technical support to financial advisers and to Colonial First State's superannuation and platform businesses.
Craig is a sought after presenter at industry conferences and professional development events and is actively involved in providing ongoing specialist adviser education.
Craig holds a Bachelor of Science and a Masters of Taxation (Financial Planning) and is a Fellow Member of the SMSF Association.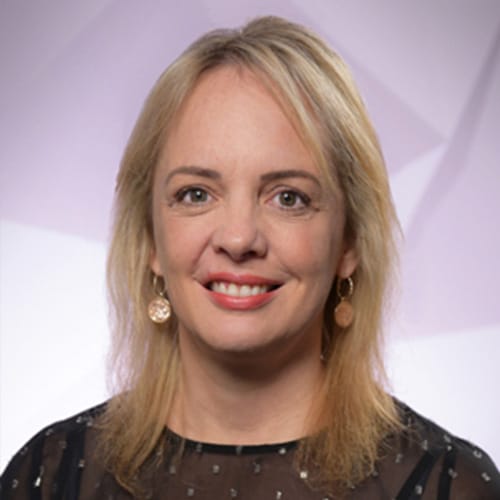 Julie Dolan
Partner, Head of SMSFs & Estate Planning
KPMG
Julie has extensive experience of over 25 years in the SMSF Industry and has been part of the SMSF journey from the start. She has deep experience in multiple facets of the accounting, taxation, wealth and SMSF sector and has been involved in many roles within these sectors. For many years she has provided strategic / technical support, education and consulting services to hundreds of accountants, advisers and lawyers around Australia. She also regularly writes for industry publications and has also had the pleasure of educating thousands of SMSF Trustees.
Julie is a partner at KPMG & Head of SMSF & Estate Planning which sees her responsible for the national KPMG SMSF & Estate Planning business.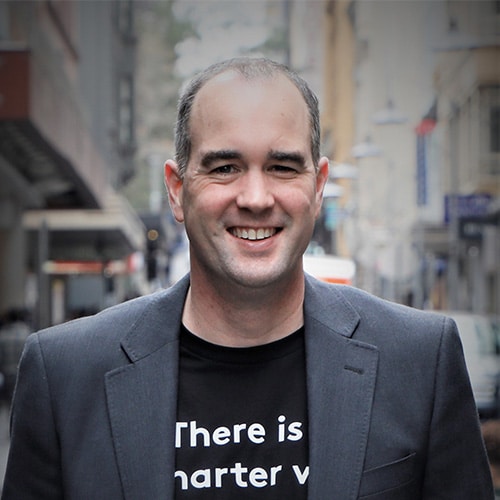 Aaron Dunn
CEO
Smarter SMSF
Aaron is a well-known identity within the SMSF sector and is seen as a trusted source for professionals to learn more about SMSFs and the direction of the industry. His insights into both technical and practice-based issues within the SMSF sector sees him regularly sort out to participate as a key stakeholder across regulatory and policy-related matters. He is also an active contributor to discussion on topics across various forms of financial media.
As an SMSF specialist with more than 20 years experience, Aaron is the CEO and Co-founder of Smarter SMSF, a business that focuses on delivering best-practice documents, training and support for professionals working within the SMSF sector.
A lover of sport, in particular AFL football (Essendon) and athletics, Aaron was previously a nationally ranked high jumper having set a personal best jump of 2.14m. You can also strike up a conversation with him to discuss his love of craft beer!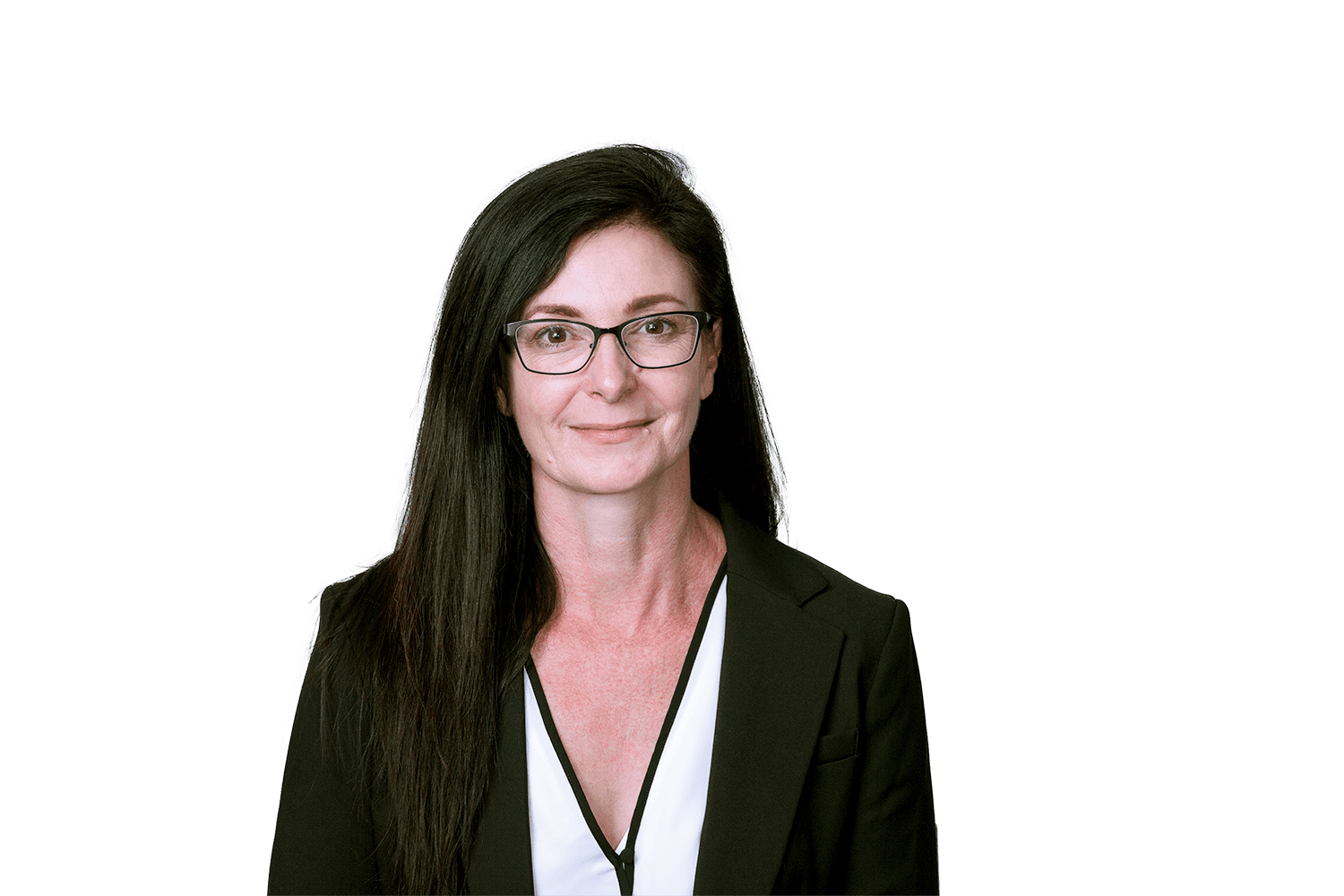 Tracey Dunn
Associate Director
RSM
Tracey Dunn is an associate director in the Tax Services division of RSM in Perth. Tracey has a Bachelor of Business (Accounting), a Graduate Certificate in Commercial Law, a Bachelor of Laws and a Graduate Diploma in Legal Practice. Tracey was admitted as a lawyer in the Supreme Court of Western Australia in May 2022.
Tracey has worked in public practice for over 20 years. Prior to commencing a career in public practice, Tracey worked in commerce in various roles, including banking, logistics management and international trade. Tracey's expertise lies in providing both simple and complex tax advice to high net worth individuals, small and medium-sized businesses with multiple structures, and corporate entities.
She has significant experience in advising on the application of FBT, Div 7A and trusts. Tracey regularly presents on taxation topics including the taxation of cryptocurrency and digital assets. Tracey writes extensively on the interpretation of tax legislation for businesses, and has been published in a number of publications, including the Australian Financial Review, ABC News, Accountants Daily, Public Accountant magazine and Thompson Reuters' Weekly Tax Bulletin.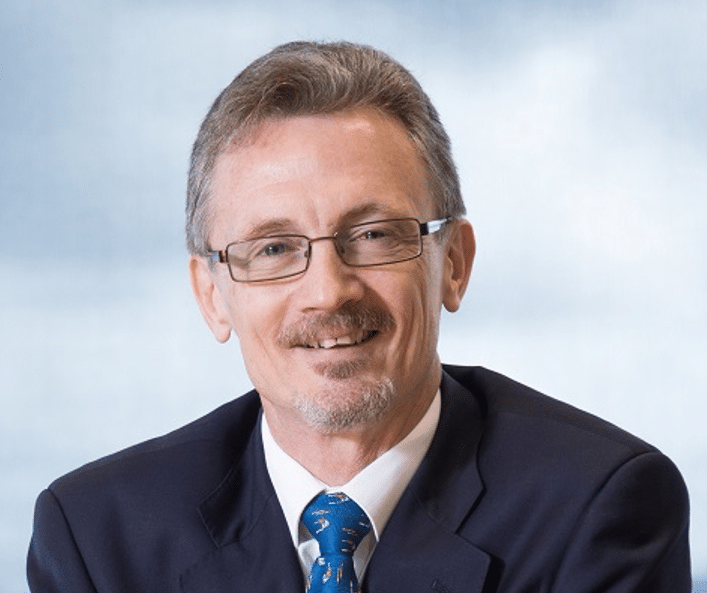 Mark Ellem
Head of Education
Accurium
Mark generally needs no introduction in the SMSF space, he is a popular, experienced and highly sought after presenter who is passionate about educating accountants and SMSF practitioners about SMSFs and strategies to make SMSFs a successful part of their business. 
 He has extensive experience in Self-Managed Superannuation Funds (SMSFs), Pension Funds, Income Tax and Financial Advisory. He is a Fellow of the CPA, IPA and SMSF Association, and received the 2018 SMSF Association CEO award in February 2019 for his contribution to the association and was in the inaugural group of association members to advance to the status of Fellow in February 2020. 
 Along with Mark's regular appearances presenting at national SMSF conferences, he also heads up Accurium's online education and presents webinars and web classes to provide an online interactive learning experience providing CPD hours. He regularly composes content, FAQs and CPD assessments for the Accurium TechHub. He provides in-house training to a number of organisations and can provide bespoke training to suit the needs of your organisation. 
 Mark frequently delivers editorial contributions and provides comment for the media, and has been featured in popular trade media including self managed superannuation and SMSF Adviser. 
 He has spent over 30 years in accounting practices and SMSF administration companies, including running his own accountancy practice and SMSF administration and compliance advice company for ten years. 
 Mark is a member of the Austin Motor Vehicle Club of Queensland and enjoys driving his classic Austin cars, a 1968 Austin 1800 Mk1 and a 1955 Austin A50 Cambridge, when they're running and working on them (when they're not).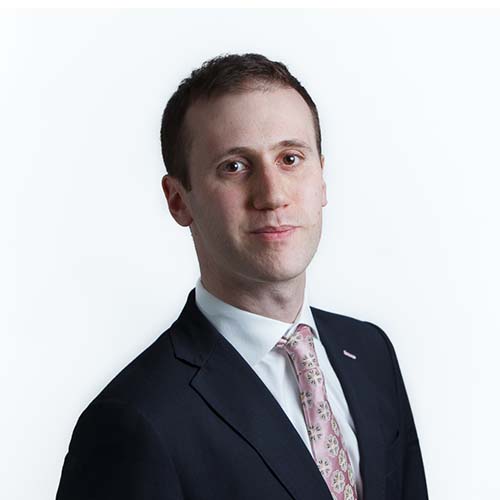 Bryce Figot
Special Counsel
DBA Lawyers Pty Ltd
Bryce is recognised as one of Australia's leading SMSF lawyers. He has worked predominantly in the fields of tax and superannuation over the past 17 years and holds a Master of Laws from the University of Melbourne. 
Bryce is a regular seminar presenter on tax and SMSF topics and has published extensively in these areas. Bryce regularly presents for the major professional bodies including the SMSF Association, CPA Australia The Tax Institute, Chartered Accountants Australia and New Zealand and DBA Network. 
Bryce is regularly quoted and published in the Australian Financial Review, the Herald Sun, CCH and LexisNexis publications, and elsewhere in the financial press. Bryce wrote the book Complete Guide to SMSFs: Planning for Loss of Capacity and Death, published by CCH Wolters Kluwer. Bryce is on the editorial panel of LexisNexis' Australian Superannuation Law Bulletin. He is a Senior Fellow at the University of Melbourne's Law School, where he is the subject coordinator of Taxation of Superannuation. 
Bryce is a Specialist SMSF Advisor as well as being a Chartered Tax Adviser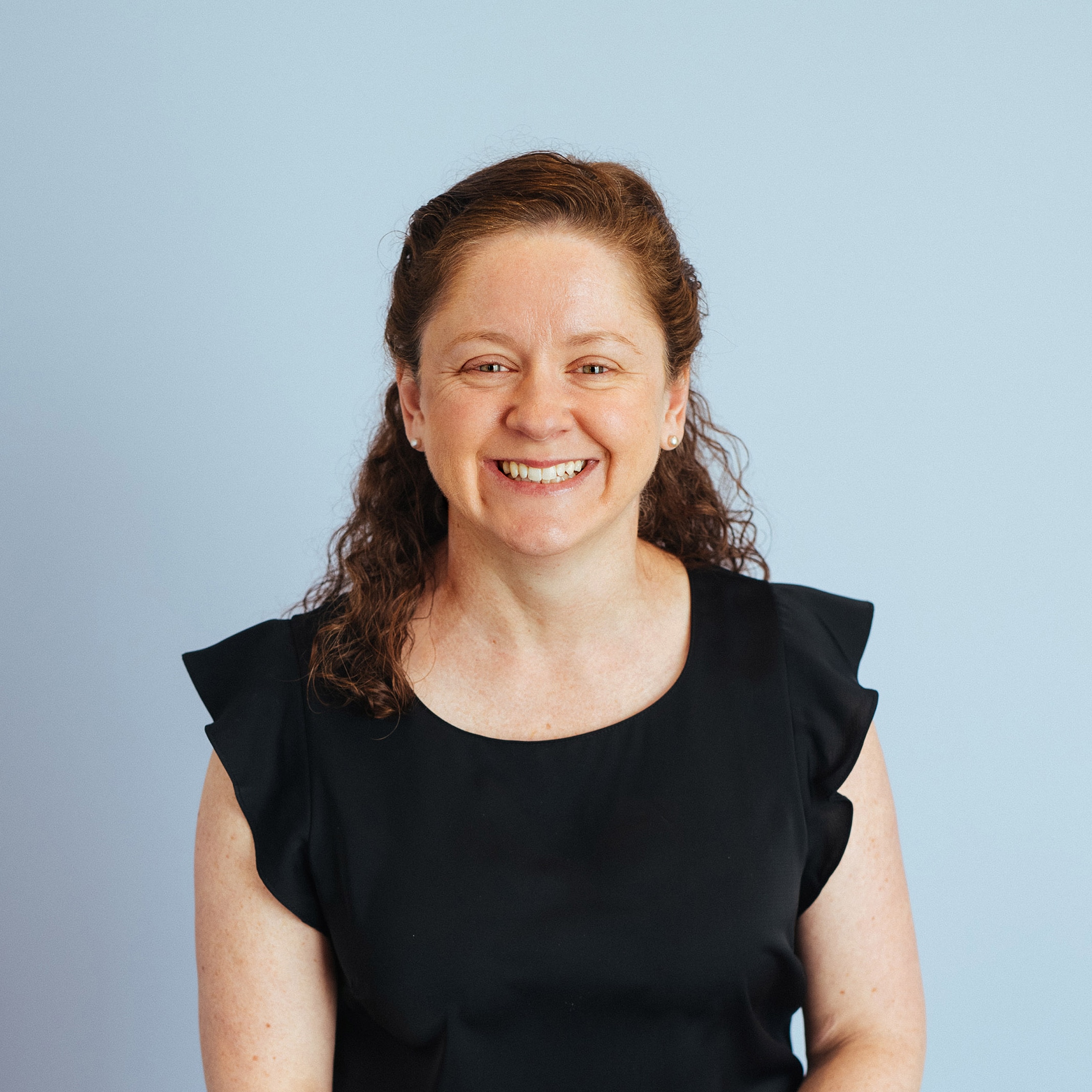 Lyn Formica
Head of SMSF Technical & Education Services
Heffron Consulting
Lyn Formica is the Head of SMSF Technical & Education Services with Heffron, a company committed to raising standards within the SMSF industry.
Lyn specialises in providing technical advice on superannuation matters to the accounting, legal and financial planning industries. She regularly prepares papers and presentations for the many accounting firms and professional bodies around Australia. With over 25 years' experience in superannuation and the administration of self managed funds, Lyn is also an accredited SMSF Specialist Advisor of the SMSF Association.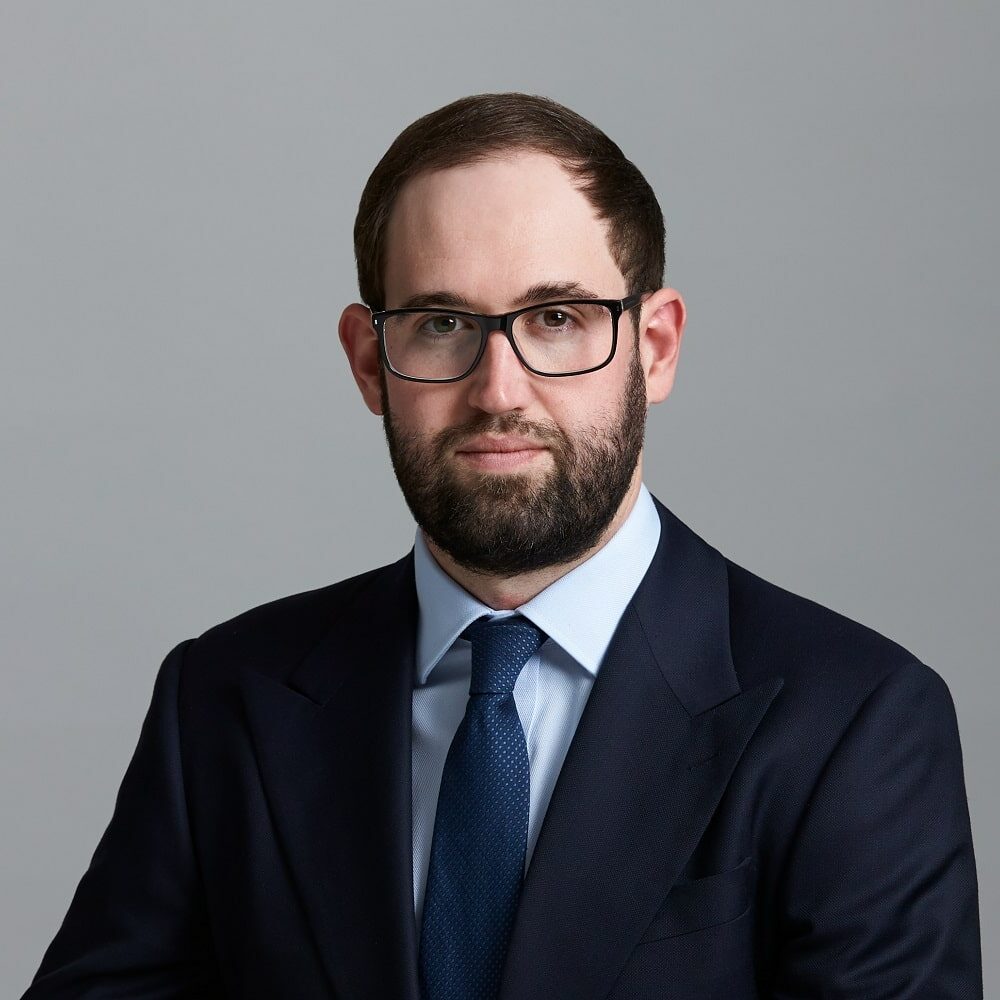 Jesse Hamilton
Chief Financial Officer
Wilson Asset Management
Jesse is a Chartered Accountant with more than 14 years' experience working in advisory and assurance services, specialising in funds management. As the Chief Financial Officer, Jesse oversees the finance, accounting and company secretary responsibilities for the Wilson Asset Management Entities. Jesse previously worked as an advisor specialising in assurance services, valuations, merges and acquisitions, financial due diligence and capital raising activities for listed investment companies.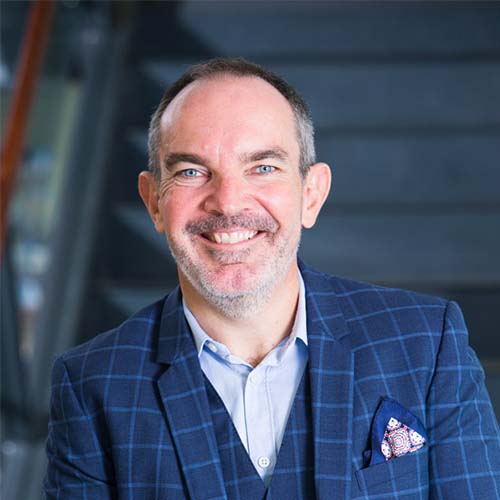 Scott Hay-Bartlem
Partner
Cooper Grace Ward Lawyers
Scott is a partner in Brisbane law firm Cooper Grace Ward.
He and his team specialise in assisting clients and their other advisers including accountants and financial planners with tax and superannuation (particularly SMSFs) advice; estate planning, administration and disputes; family businesses, business structuring; business succession arrangements; asset protection and restructuring. Scott has a particular interest in how these areas intersect with self-managed superannuation funds and the impact of and on these structures.
He is Chair of the SMSF Association and an SMSF Specialist Advisor with the SMSF Association, a Chartered Tax Adviser, a member of the Society of Trust and Estate practitioners.
Scott been selected by his peers for inclusion in the Eleventh Edition of Best Lawyers in Australia in the practice areas of: Superannuation Law, Trusts and Estates and Wealth Management / Succession Planning Practice. He was named the 2016 Brisbane Wealth Management/Succession Planning practice 'Lawyer of the Year' and the 2019 Superannuation 'Lawyer of the Year'.
Scott has been listed in Doyle's Guide for Queensland:
Tax lawyers as a recommended practitioner; and
Estate Planning lawyers as a leading practitioner.
He has a Bachelor of Laws (Hons) and a Bachelor of Business (Accy) from the Queensland University of Technology. Scott also has also completed the Certificate of Superannuation Management and the Diploma of Superannuation Management run through ASFA and Macquarie University, and the Foundation Diploma of Financial Planning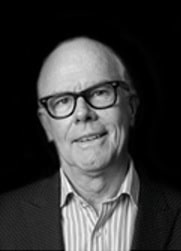 Ian Irvine
CEO
Listed Investment Companies & Trusts Association (LICAT)
Ian has over 45 years' experience in sales, marketing and business development and has worked in the financial services arena since 1986, including time at Westpac, AMP and 14 years at ASX to December 2017.  
His role at ASX included developing and delivering educational sessions for investors, self-managed super fund trustees and financial advisers. He is well acquainted with the listed investment companies and trusts sector, having worked with many of its member entities over his time at ASX. 
He has been Chief Executive of the Listed Investment Companies and Trusts Association since January 2018.  
He holds a B. Com (UNSW) and has been a members and trustee of a self-managed super funds since 1996.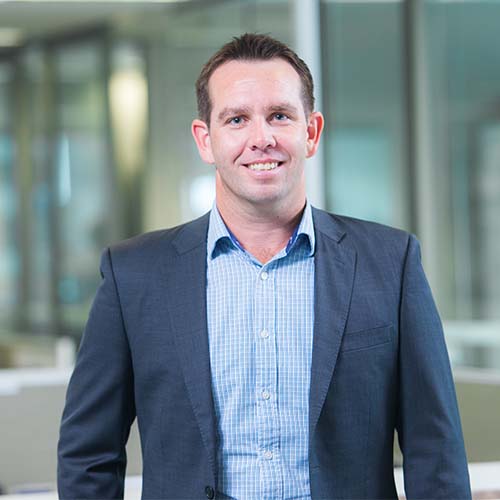 Clinton Jackson
Partner
Cooper Grace Ward Lawyers
As a partner in Cooper Grace Ward's commercial team, Clinton advises his clients on an extensive range of commercial and corporate matters, business mergers, acquisitions and sales, tax and structuring issues, self-managed superannuation, asset protection and succession, restructuring and exit strategies. 
Clinton's unique range of expertise enables him to assist his clients with both their personal and business legal issues and to advise through all phases of the business/investment lifecycle – from start up, growth, expansion, transition and exit. 
Clinton has been selected by his peers for inclusion in Best Lawyers in Australia in the practice areas of Superannuation Law and Wealth Management / Succession Planning Practice and is an accredited specialist superannuation adviser with the SMSF Association and member of the Society of Trust and Estate Practitioners.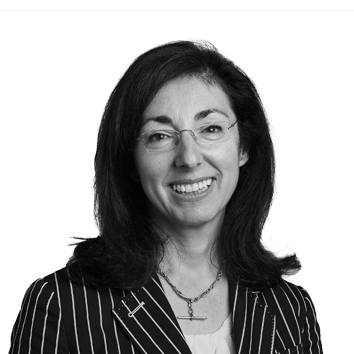 Michelle Levy
Partner
Allens
Michelle specialises in financial services law. Michelle's clients include the wealth management areas of each of the major banks, life insurance companies and superannuation funds. She provides advice in all aspects of financial services regulation – ranging from product development and distribution, regulatory investigations and remediation projects.  She also acts for clients buying or selling financial services businesses.
Michelle is a member of a number of committees and working groups that consult with Government and regulators on financial services regulation. She is the former Chair of the Law Council of Australia's Superannuation Committee and continues to be a member of the Committee. Michelle co-authored the LexisNexis FoFA Handbook and is a regular contributor to various journals and publications. Michelle has been appointed to lead the Government's Quality of Advice Review.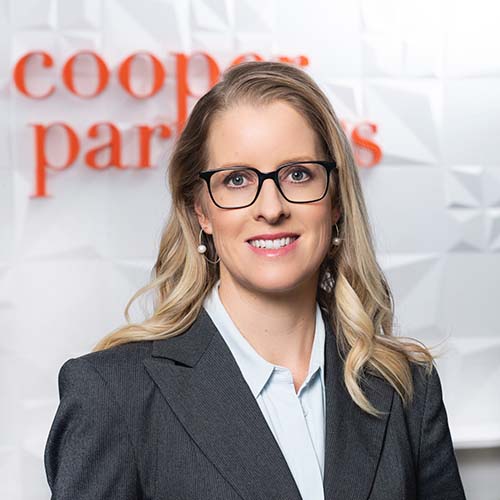 Jemma Sanderson
Director
Cooper Partners Financial Services Pty Ltd
Jemma Sanderson is a Director of Cooper Partners Financial Services, heading up their SMSF specialist services. Jemma provides strategic advice on SMSFs, estate planning and wealth management to clients, as well as technical support to accounting, legal and financial planning groups.  Jemma has over 20 years' experience in developing dynamic and tailored strategies for high net worth clients. 
Jemma has a Bachelor of Commerce from UWA and is a CFP, SMSF Specialist Adviser, Chartered Tax Adviser and Trusts and Estate Practitioner.  Jemma is a regular presenter on superannuation and SMSFs for the various industry bodies across Australia, and is the author of the SMSF Guide published by the Taxation Institute, currently in its ninth edition, and is the author and convener of the Advanced Superannuation module of the Taxation Institute's Graduate Diploma in Applied Tax Law. Jemma was recognised for her contribution to the industry as the recipient of the 2017 SMSF Association Chairman's Award.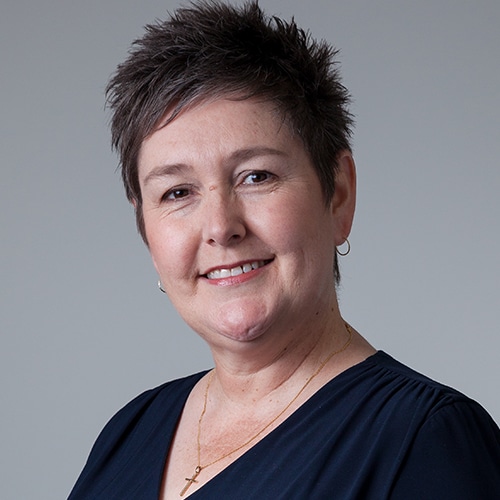 Tracey Scotchbrook
Policy Manager
SMSF Association
Tracey was appointed as Policy Manager of the SMSF Association in April 2021. Previously she was a member of the Association Board and over the years has held positions in various Association committees.  
Tracey's background is in public practice. She is a Fellow SMSF Specialist Advisor (FSSA) and has worked in both mid-tier and boutique accounting firms. Previously Tracey established a SMSF administration practice and prior to joining the Association a specialist SMSF advisory and consulting business.  
Tracey's accreditations include: Fellow SMSF Specialist Advisor (FSSA) with the SMSF Association, Chartered Accountant, CPA, and is a Chartered Tax Advisor with the Tax Institute. She also holds a Masters in Taxation, Graduate Diploma Financial Planning and is a Graduate member of the Australian Institute of Company Directors.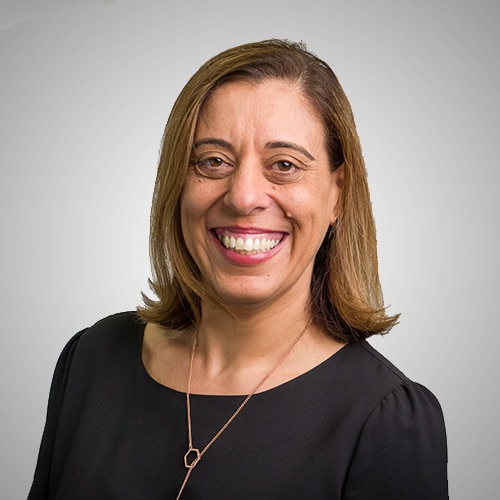 Mary Simmons
Technical Manager
SMSF Association
With over 20 years of experience in the superannuation industry, focusing primarily on SMSFs, Mary has an in-depth, expert knowledge of the industry. With diverse roles spreading across large accounting firms, large and boutique financial service providers as well as Government, Mary offers an all-round understanding of the SMSF industry. Mary has a multifaceted perspective of the SMSF industry, including that of government, a professional advisor and trustee/member.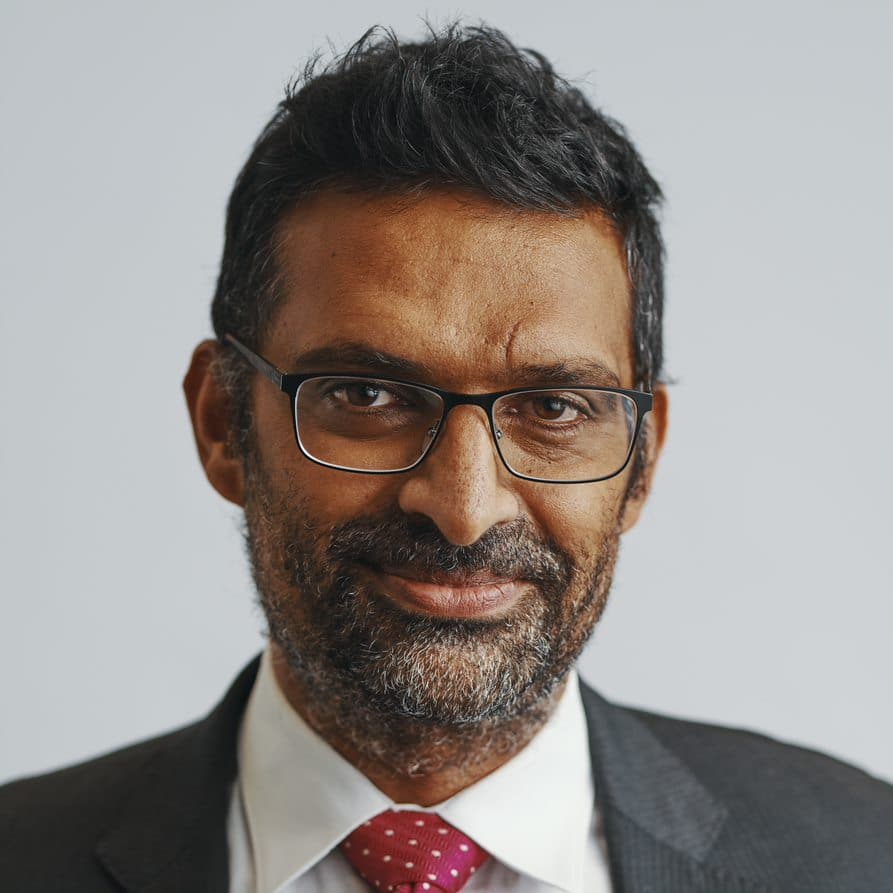 Shail Singh
Acting Leading Ombudsman - Investments and Advice
AFCA
After completing law/ science at the University of Melbourne, Shail commenced his legal career in 1997 at a top-tier Australian Law Firm Blake Dawson Waldron (now Ashursts). Since that time, Shail has had a varied and extensive legal career, having worked both in-house and in various regulatory roles. In 2008 Shail left the law to train and work as a financial planner, before joining AFCA's predecessor scheme, FOS as a case manager in 2010.  Shail was appointed as an Ombudsman at the commencement of AFCA in 2018, and then the Senior Ombudsman (Investments and Advice) in 2021. He is currently the Acting Lead Ombudsman, Investments & Advice. Shail has now worked in dispute resolution for over a decade and currently deals with financial planning, managed investment and stockbroking disputes.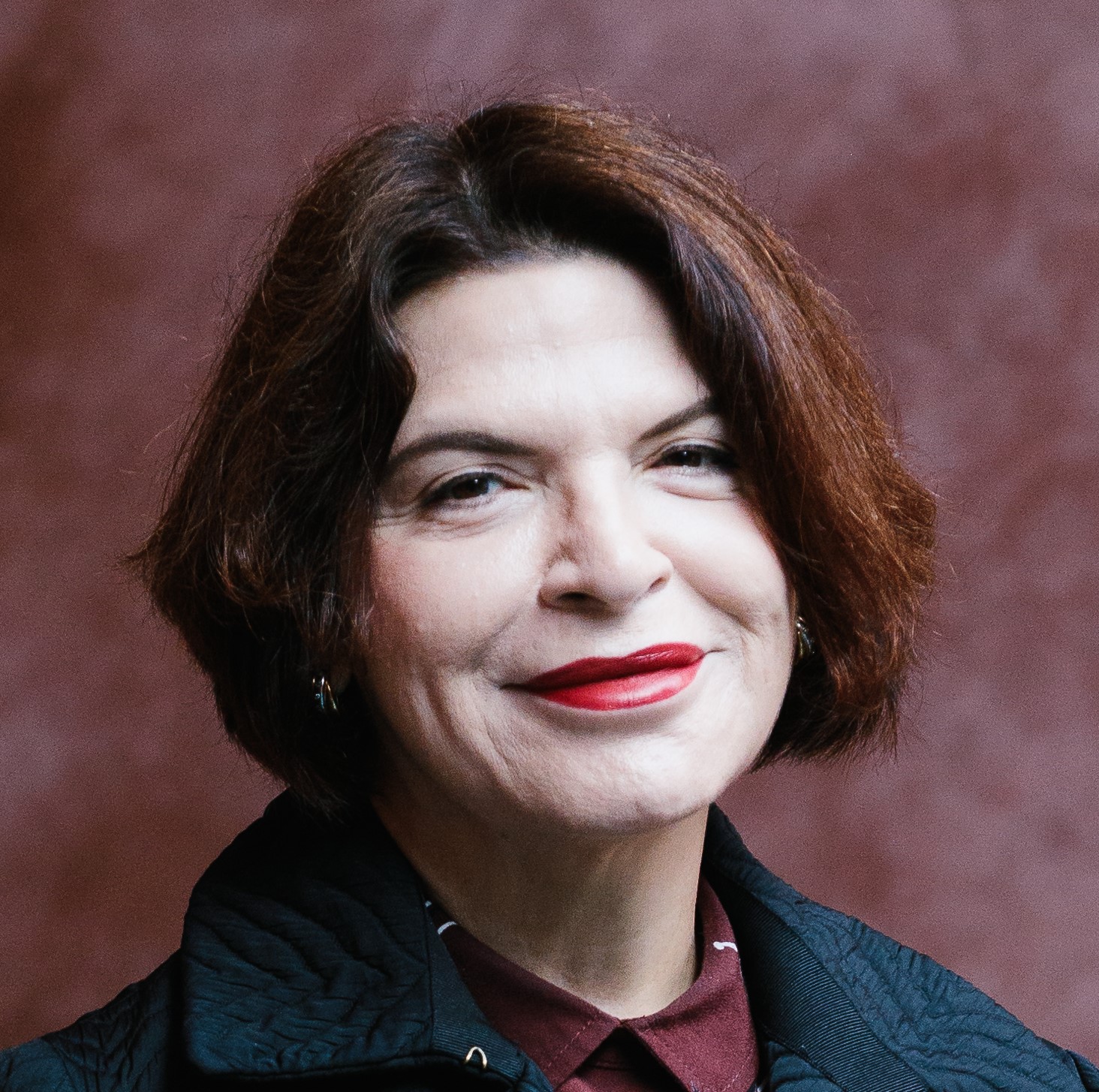 Vicki Stylianou
Group Executive, Advocacy & Policy
Institute of Public Accountants (IPA)
At the IPA, Vicki heads the team responsible for policy development, advocacy, government relations, media, strategic communications, publications, complaints and disciplinary, compliance and the IPA's co-regulatory function as a professional accounting body.
Vicki came to the IPA from Federal Treasury, where she worked in tax policy, financial literacy, prudential regulation of the banking sector and in the Office of Best Practice Regulation.  Prior to this, Vicki was a practicing lawyer specialising in commercial litigation, working in Australia and overseas.  She continues to hold an unrestricted practicing certificate and provides pro bono legal services.  Vicki is a director of the International Council for Small Business and has held various directorships in NFPs and for-profit entities.
Vicki holds a BJuris, LLB, BA, MBA, DFP.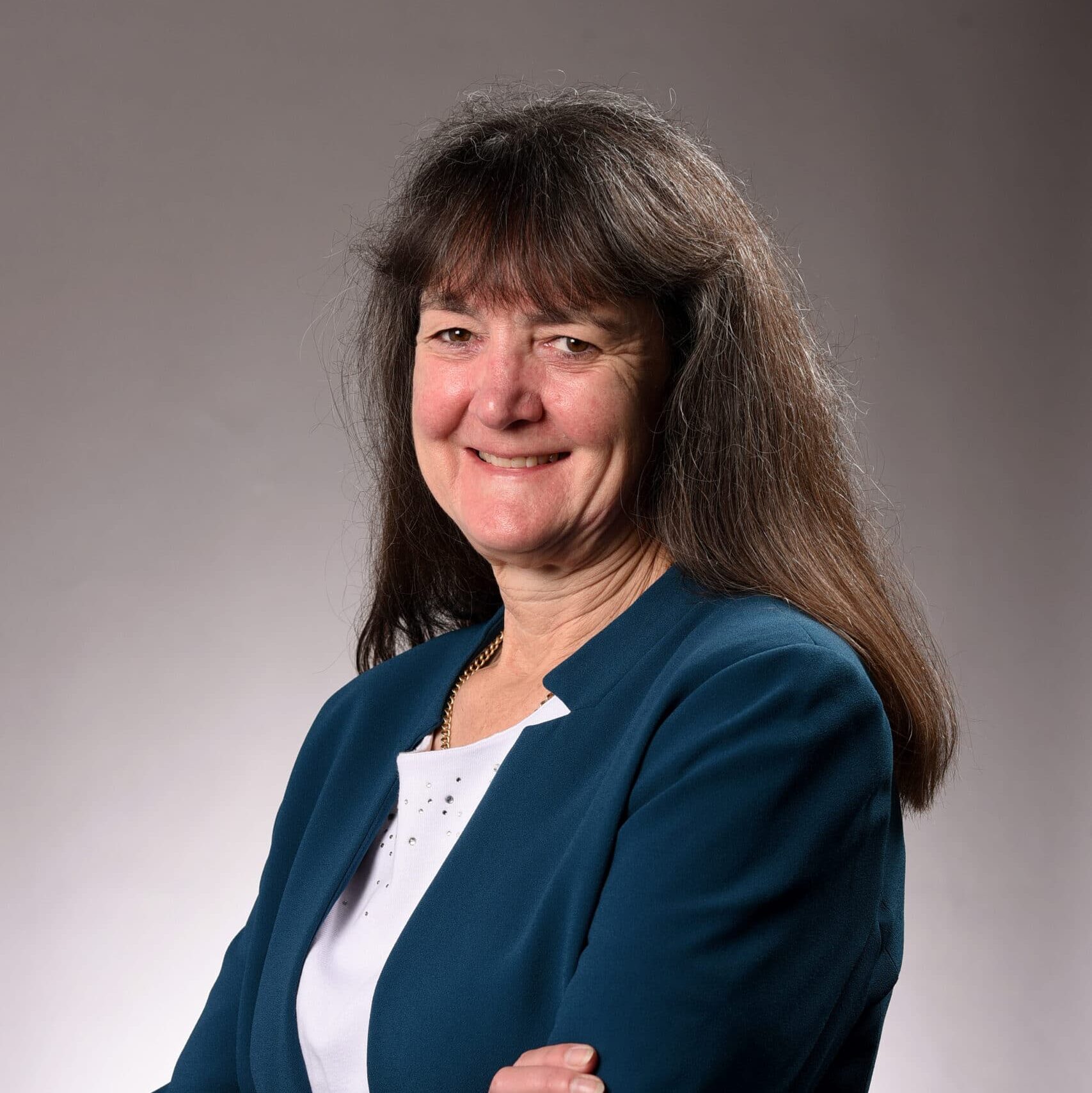 Julie Steed
Senior Technical Services Manager
Australian Executor Trustees
Julie has more than 30 years of experience in the superannuation industry as a technical specialist, consultant and client services manager. Julie is responsible for the provision of superannuation technical information, specialising in small funds. 
Julie is passionate about helping people with the technical aspects of super, keeping it simple and in helping practitioners provide quality services to their clients. 
Julie is a Senior Fellow of Finsia, a Fellow of ASFA and an accredited SMSF Specialist Advisor™ and Fellow with the SMSF Association. Julie was awarded the SMSF Association's 2020 Chair Award for outstanding contribution to the SMSF industry.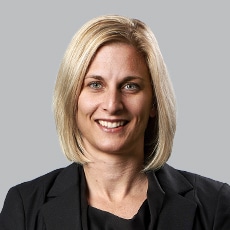 Katie Timms
Director
RSM
Katie Timms is a director at RSM Australia, and is currently the National Head of Superannuation and SMSF Services. She has significant experience in all areas of SMSFs, including administration and compliance, asset acquisition and tax saving strategies, structural assistance and estate planning.
Katie provides advice and assistance to Trustees, accountants and financial advisors. Katie provides regular technical updates for the Institute of Public Accountants, the Tax Institute of Australia, Legalwise and TV Ed, and has presented for the QLD Law Society and the Australian Shareholders Association. She has been published in the Australian Financial Review, the West Australian and Farm Weekly. Katie is a certified Specialist Advisor with the SMSF Association and a Certified Practicing Accountant with an Advanced Diploma of Superannuation.