Speakers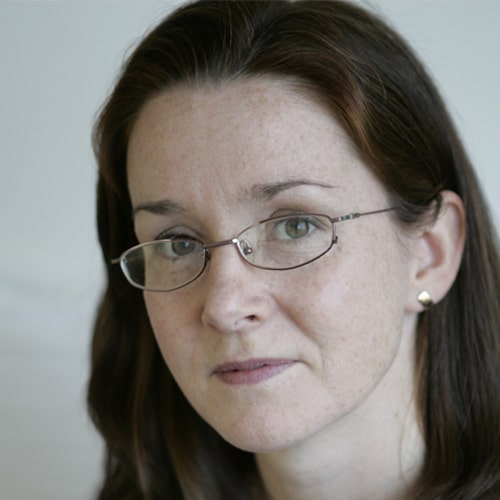 Belinda Aisbett
Director
Super Sphere Pty Ltd
Belinda is a director of Super Sphere Pty. Ltd., a specialist self managed superannuation company, where she is responsible for providing audit, consulting and training services in relation to self managed super funds.
Belinda established Super Sphere in 2003 to specialise in SMSF auditing and audit related services. This is in addition to providing an SMSF Audit Toolkit to other auditing professionals and undertaking numerous training engagements each year.
Belinda is a member of the CAANZ, and holds a Bachelor of Business (Accounting). Belinda is also a specialist member of the SMSF Association, co-chairperson of their audit discussion group, and a member of the SMSF Association education committee.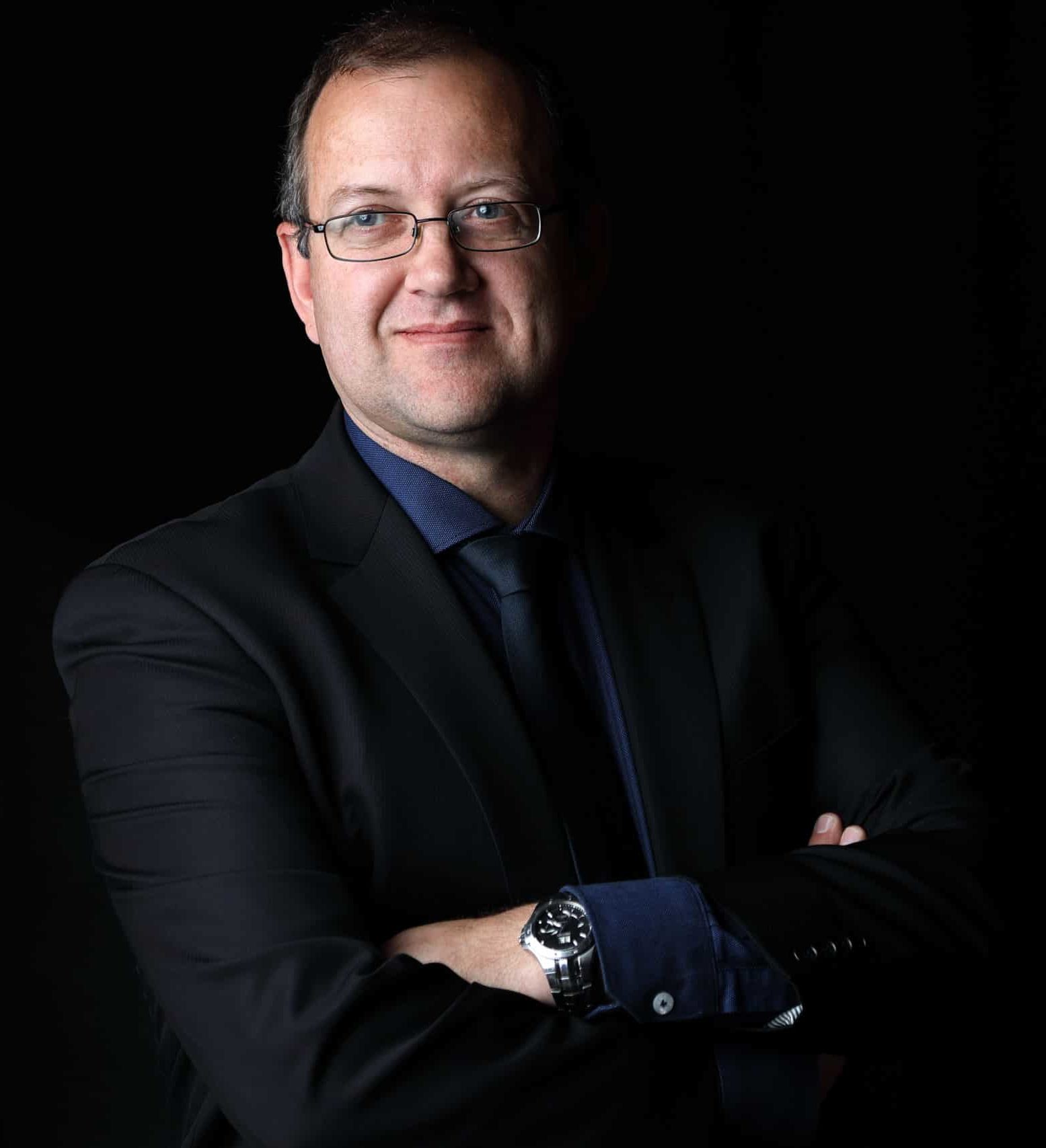 Bryan Ashenden
Head of Financial Literacy & Advocacy
BT
Bryan Ashenden leads the BT Tech Services team at BT – a group of professionals committed to supporting the adviser community with technical, regulatory, and policy support.
Bryan has many years' experience in leading and delivery comprehensive technical solutions to advisers and their clients, the last 19 spent with BT.
With qualifications in Law, Commerce and Financial Planning, and being a SMSF Association Specialist Adviser, Bryan is a frequent presenter and facilitator at many industry events and regularly contributes to trade and consumer publications.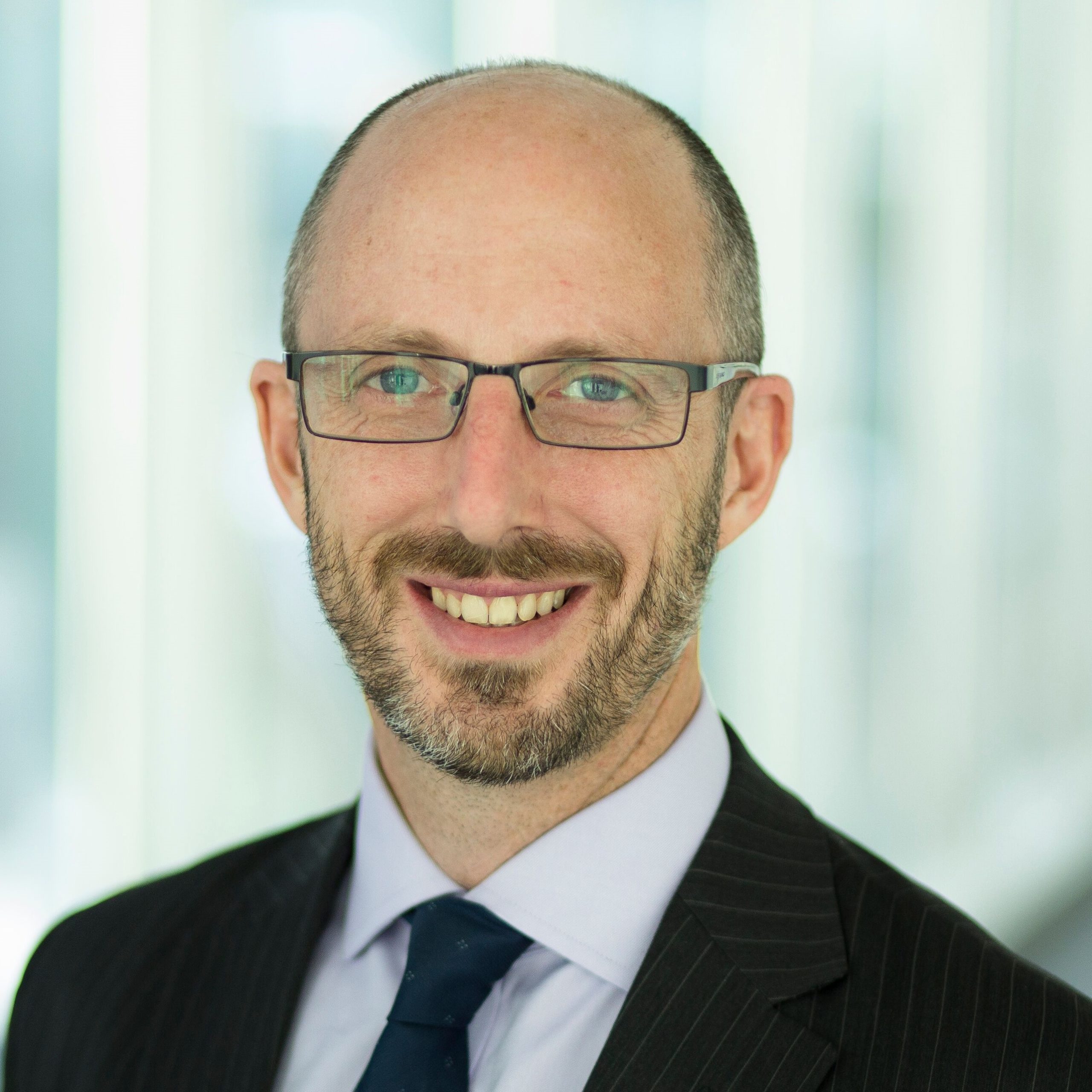 Phil Broderick
Principal
Sladen Legal
Phil is a principal of Sladen Legal and heads its superannuation team. He is member of a number of superannuation related committees. This includes being the co-chair of The Tax Institute's superannuation committee and the chair of SISFA's technical and policy committee.
He is also a member of number of the ATO's superannuation liaison groups including the Superannuation Industry Relationship Network (SIRN) and the Superannuation Industry Stewardship Group (SISG). Phil is also heavily involved in liaising with Treasury and ATO in relation to the implementation of new super laws and administrative practices.
Phil's areas of practice include superannuation, duties and state taxes, estate planning and succession, trusts, federal tax and business structuring.
Phil was listed in the 2020 and 2021 Best Lawyers Australia for superannuation law and was the winner of the SMSF Association's SMSF Specialist Advisor (SSA) Top Achiever Award in 2019.  His articles have featured in The Tax Institute's Taxation in Australia Journal and CCH's Super News. He has presented at seminars and conferences conducted by The Tax Institute, the SMSF Association, the Television Education Network, Legalwise and various accounting bodies.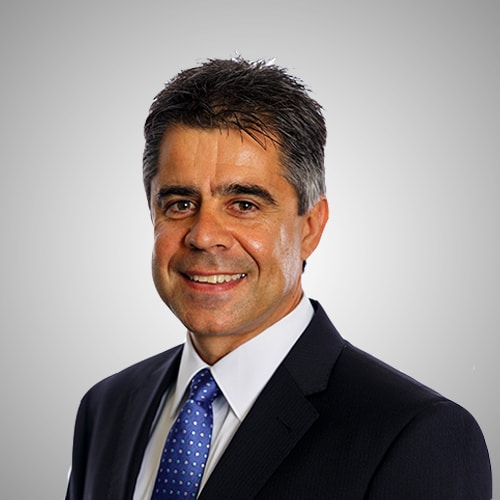 Peter Burgess
Deputy CEO / Director of Policy & Education
SMSF Association
Peter Burgess is the SMSF Association's Deputy CEO / Director of Policy & Education. Peter is a previous Association Board member and worked at the Association as Technical Director for three years prior to joining the SMSF administrator SuperConcepts in 2013 as General Manager, Technical Services & Education.
With over 20 years of industry experience Peter is recognised as an authority in SMSF technical matters and Government policy design. He is a widely published author and media commentator on SMSFs and is regularly sought for comment on the latest technical and policy sector developments. He is passionate about SMSFs and the role they can play in providing a dignified retirement, in the right circumstances, for those who seek greater engagement and control over their retirement savings. Through his contribution to the development of SMSF education standards, his Government advocacy work and his commitment to professionalism and thought leadership, Peter has dedicated much of his career to improving SMSF advice competency standards and the vibrancy and credibility of the SMSF sector.
Peter holds an MBA from the University of Adelaide an Economics degree and postgraduate qualifications in finance. In 2016, in recognition of his outstanding contribution to the SMSF sector, Peter was awarded the SMSF Association's Chairman's Award. In June 2021, Peter achieved Fellow Member status with the SMSF Association, recognising his significant commitment, leadership and contribution to both the Association and the SMSF sector.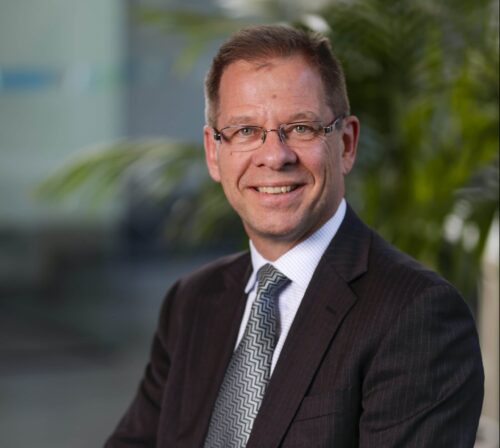 Peter Crump
Senior Consultant, Private Wealth
BDO
Peter is a Senior Consultant at BDO Adelaide in their Private Wealth division and provides financial advice and consulting and actuarial services to BDO clients. He has provided financial advice and support services to SMSF and personal financial planning clients for over 20 years, including time as a consultant actuary. Previous director of SMSF Association, including 2 years as Chairman. A regular presenter on SMSF related issues at professional conferences.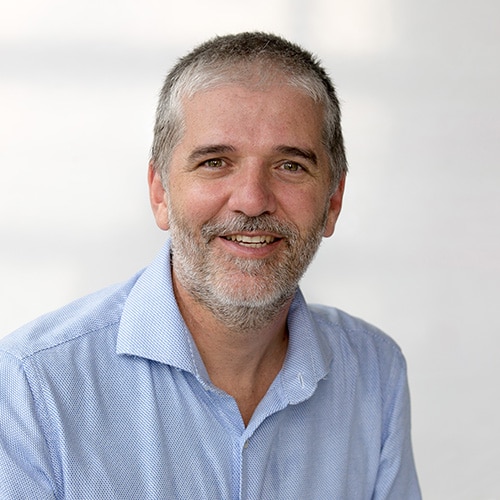 Craig Day
Head of Technical Services
Colonial First State
Craig is the Head of Technical Services at Colonial First State and has over 20 years' experience in the financial services industry.
Craig's team is responsible for providing high quality technical support to financial advisers and to Colonial First State's superannuation and platform businesses.
Craig is a sought after presenter at industry conferences and professional development events and is actively involved in providing ongoing specialist adviser education.
Craig holds a Bachelor of Science and a Masters of Taxation (Financial Planning) and is a Fellow Member of the SMSF Association.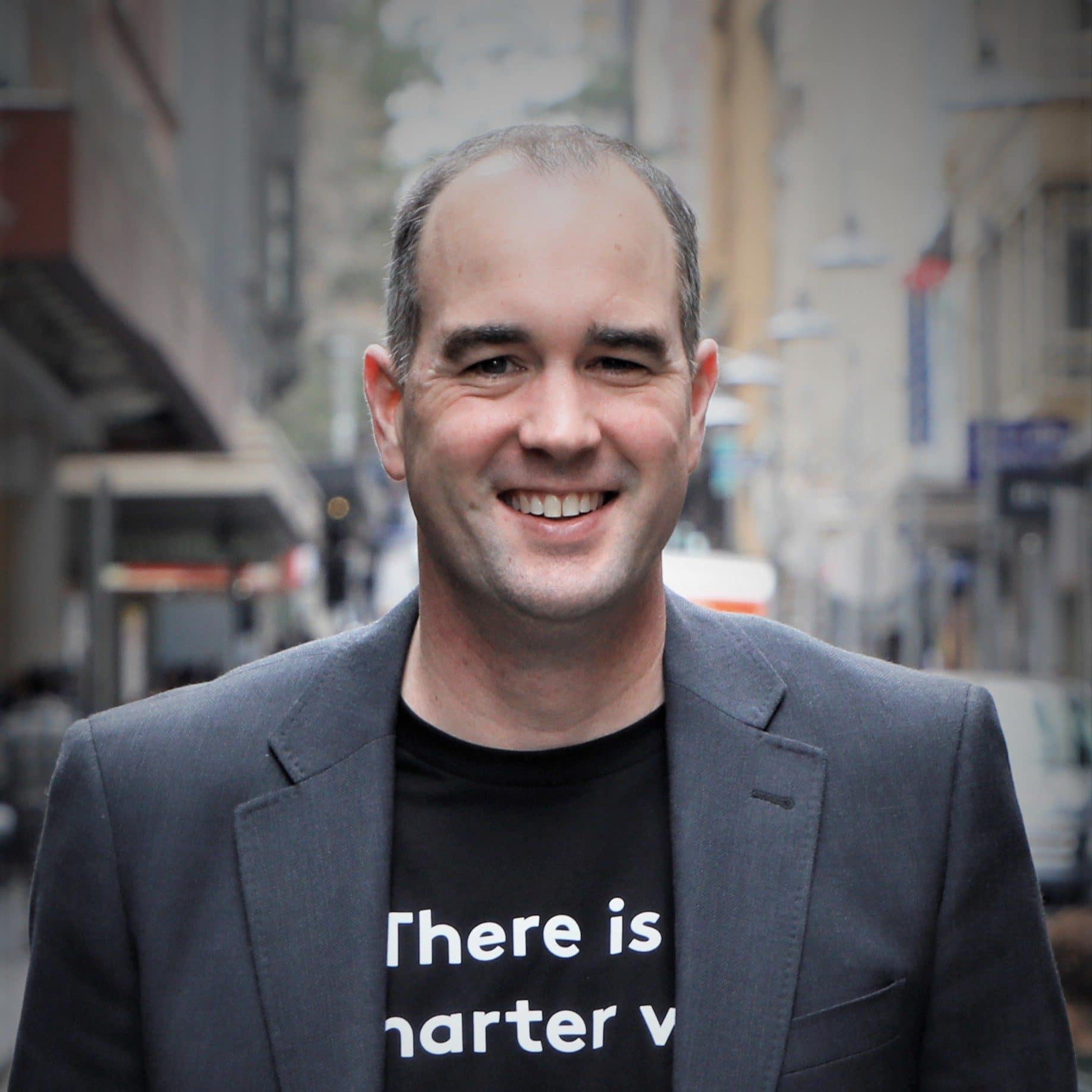 Aaron Dunn
CEO & Co-founder
Smarter SMSF
Financial services professionals rely on Aaron for expertise on SMSF and the growth of the sector. Aaron's insights into technical issues and the SMSF industry means he is regularly asked to participate in government and regulatory reviews, including the Super System Review and the Reinventing the ATO program. Aaron is a Certified Practising Accountant (CPA) and SMSF Specialist Advisor (SSA), having worked within the SMSF sector for more than 20 years. Aaron is a family man who loves his sport, in particular AFL football (Essendon) and athletics, where he was previously a nationally ranked high jumper.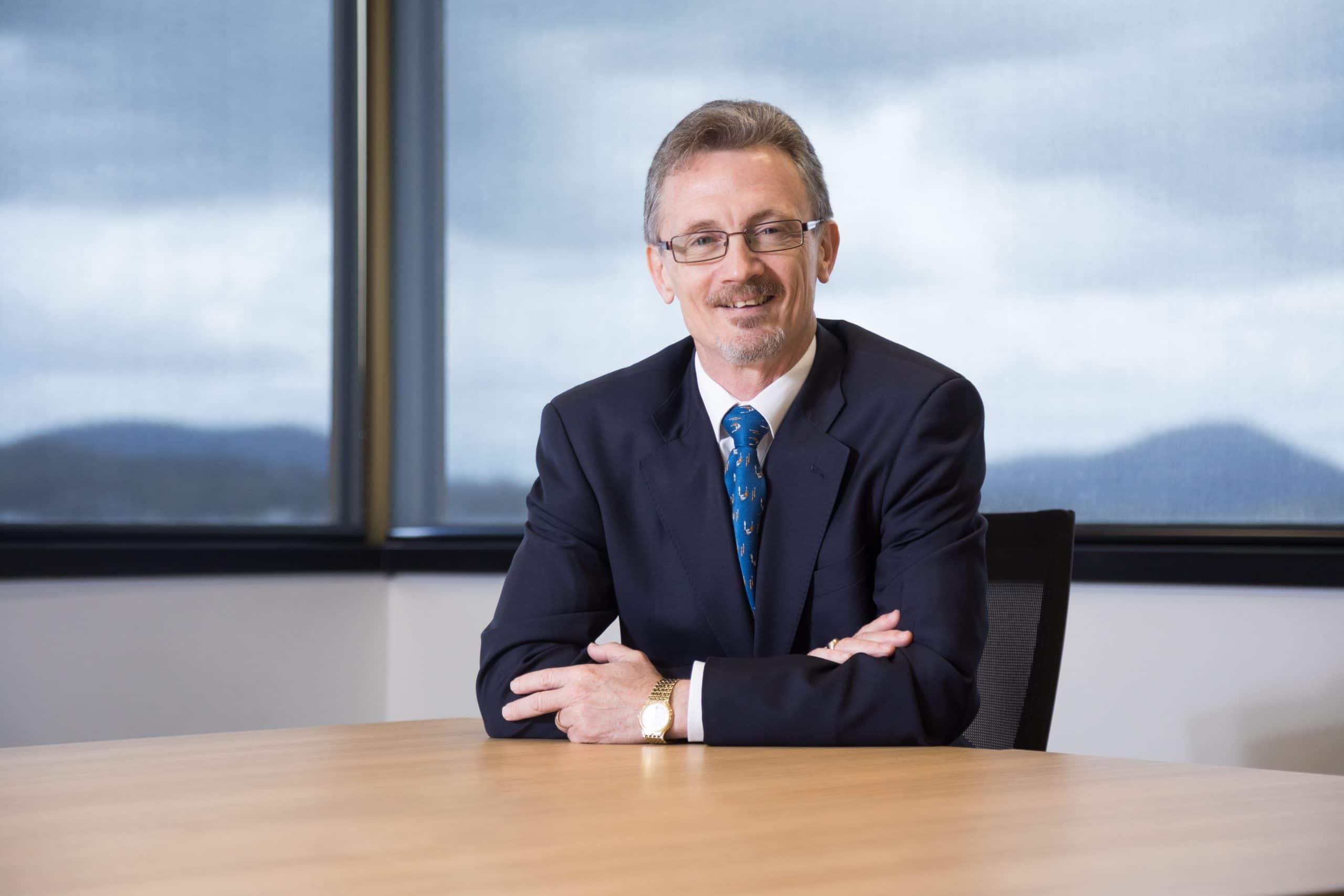 Mark Ellem
Head of Education
Accurium
Mark is an experienced and highly sought after presenter, he is passionate about educating accountants and SMSF practitioners about SMSFs and strategies to make SMSFs a successful part of their business. He regularly writes and presents on SMSF related technical and compliance matters.
An accredited SMSF Specialist Advisor with the Self Managed Super Fund Association, he was awarded the 2018 CEO award in February 2019 for his contribution to the association and was in the inaugural group of association members to advance to the status of Fellow in February 2020. He is also a Fellow of both CPA Australia and the Institute of Public Accountants (IPA), as well as being a Registered Tax Agent.
Mark has spent over 30 years in accounting practices and SMSF administration companies, including running his own accountancy practice and SMSF administration and compliance advice company for ten years.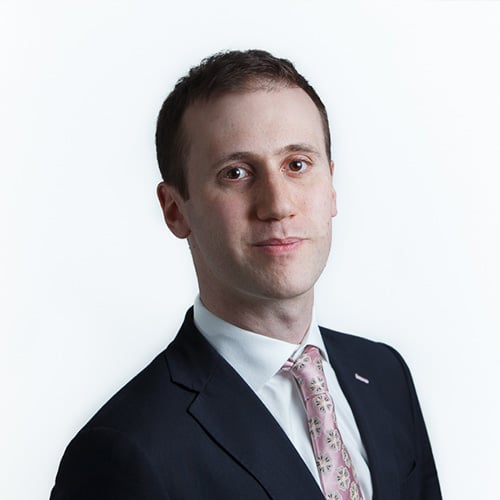 Bryce Figot
Special Counsel
DBA Lawyers
Bryce is recognised as one of Australia's leading SMSF lawyers. He has worked predominantly in the fields of tax and superannuation over the past 17 years and holds a Master of Laws from the University of Melbourne.
Bryce is a regular seminar presenter on tax and SMSF topics and has published extensively in these areas. Bryce regularly presents for the major professional bodies including the SMSF Association, CPA Australia The Tax Institute, Chartered Accountants Australia and New Zealand and DBA Network.
Bryce is regularly quoted and published in the Australian Financial Review, the Herald Sun, CCH and LexisNexis publications, and elsewhere in the financial press. Bryce wrote the book Complete Guide to SMSFs: Planning for Loss of Capacity and Death, published by CCH Wolters Kluwer. Bryce is on the editorial panel of LexisNexis' Australian Superannuation Law Bulletin. He is a Senior Fellow at the University of Melbourne's Law School, where he is the subject coordinator of Taxation of Superannuation.
Bryce is a Specialist SMSF Advisor™ as well as being a Chartered Tax Adviser.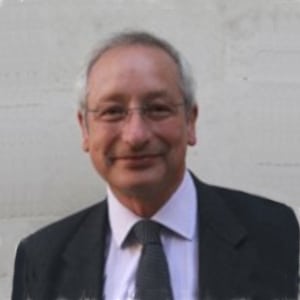 Jeremy Gordon
Barrister
DirectDocs
As a Barrister practising both in Australia and in the UK, Jeremy is well placed to give authoritative advice on the procedures and tax consequences of UK pension transfers and withdrawals, and their aftermath.
Through his website DirectDocs, Jeremy provides guidance through the complexities in this area and provides SMSF and QROPS documentation to fund members and professionals.
After a long and successful practice at the bar in the UK which included a judicial appointment, Jeremy migrated to Australia in 2010.  He retained his practice in the UK, started his practice in Australia, and was appointed a member of QCAT.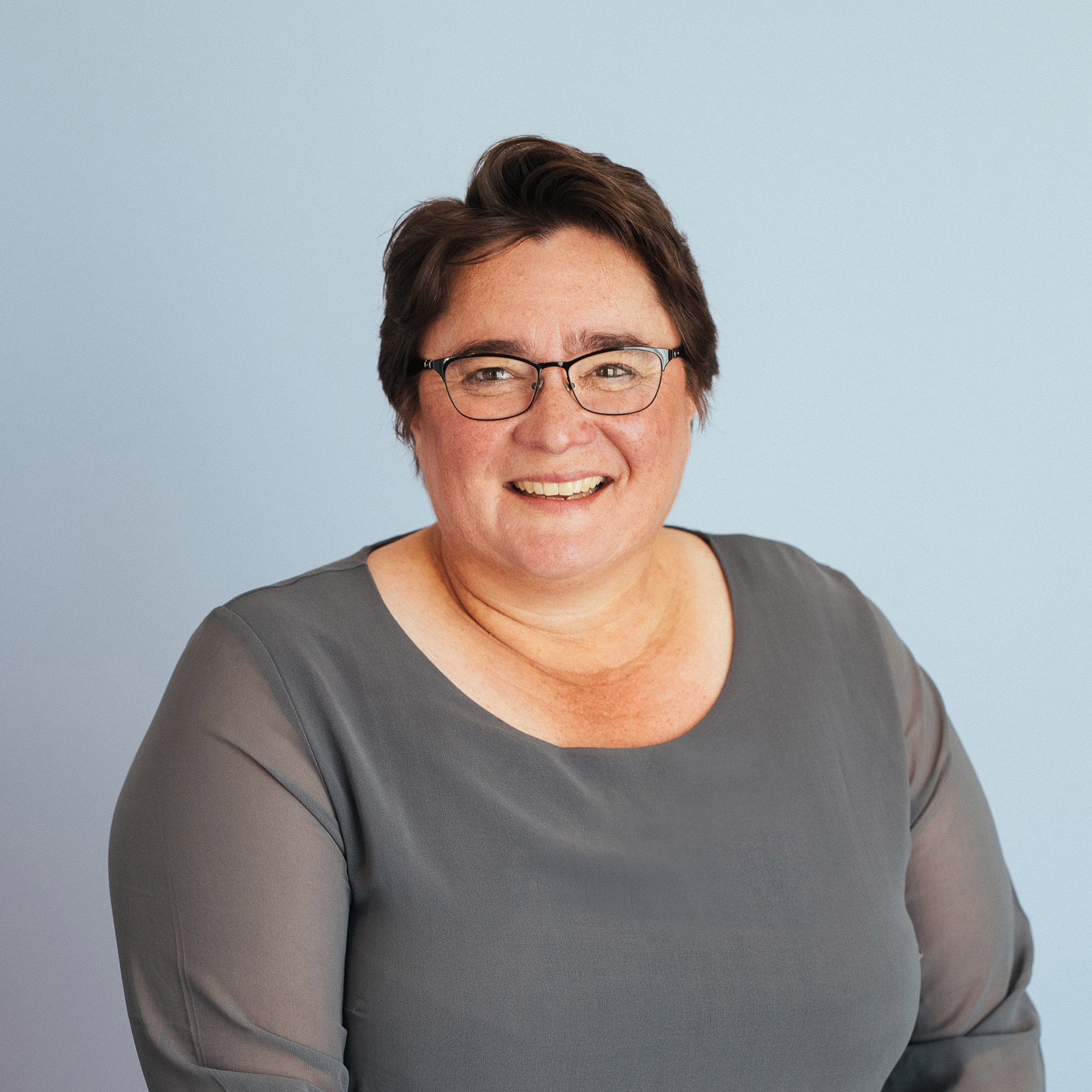 Meg Heffron
Managing Director
Heffron
Our Managing Director Meg Heffron, has been working exclusively in SMSFs since 1998. She is one of the few actuaries to work in all areas of SMSF practice. Her passion is turning technical knowledge about SMSFs into practical solutions that accountants and advisers can use to help their clients and grow their businesses.
She is a sought-after speaker at events for industry professionals and their clients, a regular contributor to the Australian Financial Review, The Australian and SMSF trade publications and a trusted source in the development and implementation of superannuation policy via government and regulators.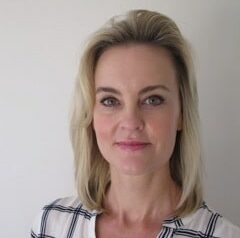 Dr. Jane Lonie
Consultant Clinical Neuropsychologist
Autonomy First
Jane Lonie is a clinical neuropsychologist with over 20 years of experience assessing, diagnosing, and helping to manage cognitive impairment arising in the context of dementia and a wide range of other medical and neurological conditions. She undertook her initial undergraduate, honours and clinical masters degrees in Sydney before moving to Edinburgh, Scotland where she worked in both clinical and medico-legal capacities and completed a PhD in dementia with the Psychiatry Dept of the University of Edinburgh.
She is author of over 20 peer-reviewed publications in the areas of dementia and legal capacity with recent publications within The Australian Bar Review (Lonie, J. & Purser, K. Assessing testamentary capacity from a medical perspective (2017) 44 Australian Bar Review, 297); The International Journal of Law and Psychiatry (Lonie, J. & Purser, K. Mapping dementia and cognitive decline in testamentary capacity (2019) Vol 66, Sept-Oct, International Journal of Law and Psychiatry) and Elder Law Review (Lonie, J. The cognitive mechanics of elder abuse (2019) Vol 12 (Part 1) Elder Law Review).
Jane appears regularly as an expert witness before the Civil and Administrative Tribunals of various Australian states and before the Supreme Court of NSW. Recent judgements include Gooley v Gooley [2021] NSWSC 56 and Stanislaus Rydzewski & Andrew John Snopkowski v NSW Trustee and Guardian & Janina Rydzewski & Krystine Rydzewski Application under NSW Trustee and Guardian Act 2009.
Over the past four years, Jane has worked in very close collaboration with a senior Trust and Estates Practitioner to develop a multidisciplinary medicolegal clinic at Macquarie University Hospital Clinic MQ Health where client's with less than autonomous decision-making capabilities and their families can access a combination of highly specialist medical and legal input from the outset.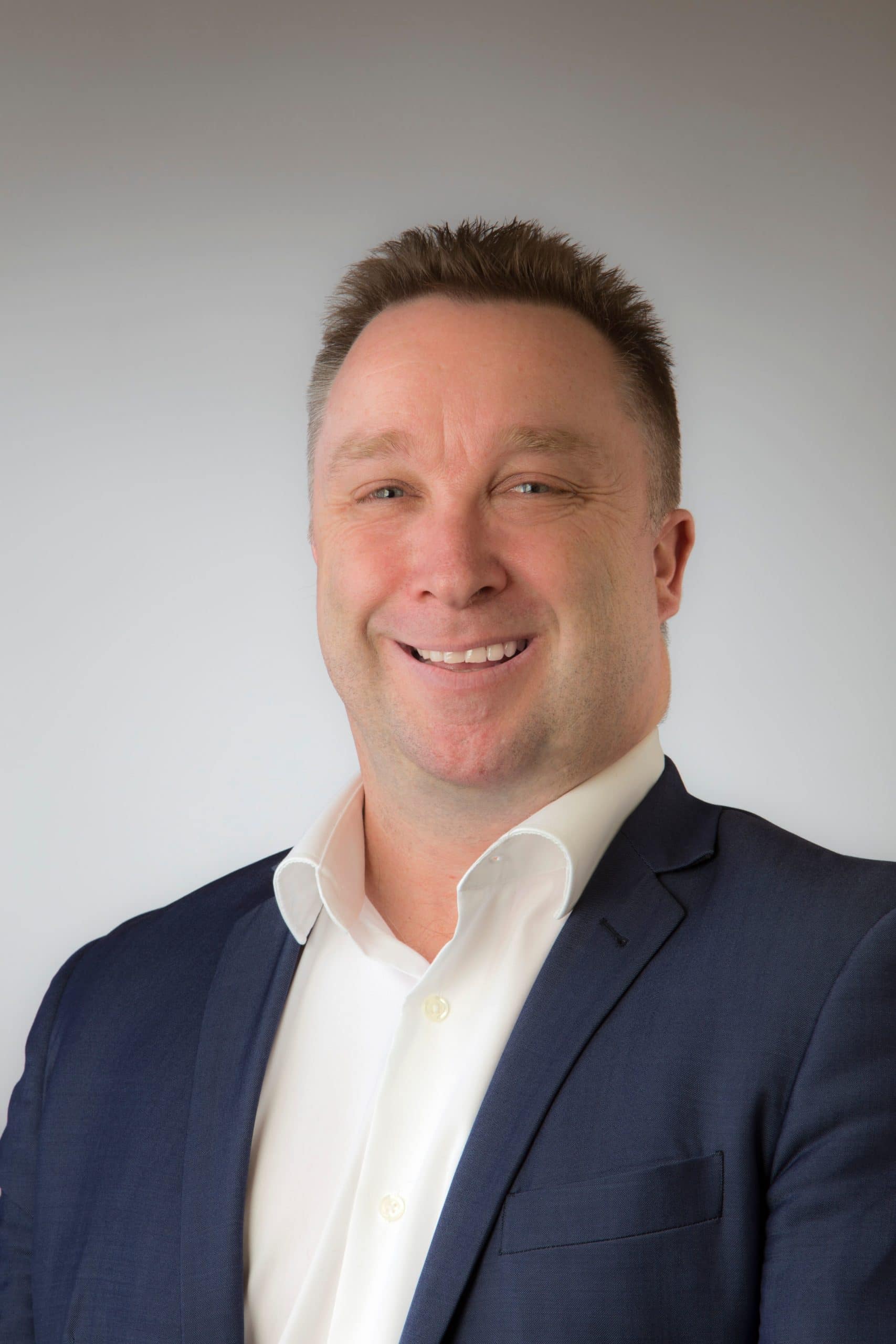 Tim Miller
Education Manager
SuperGuardian
Tim Miller has been working as the Education Manager at SuperGuardian for just over a year and is one of Australia's leading SMSF educators and presenters with over 23 years' experience in the Superannuation industry.  His experience has been gained through providing legislative and compliance support to thousands of Trustees, Accountants and Financial Planners since joining the SMSF sector in 1999.  In addition to servicing the needs of SMSF clients, his practical and personable approach to compliance has made him a regular presenter on the SMSF circuit.
Tim regularly presents at the major SMSF conferences and events, contributes to various trade and general publications and has authored of one of the original subjects of the SMSF Association Graduate Certificate delivered through the University of Adelaide and Kaplan, this subject was also adopted as part of the Chartered Accountants Australia and New Zealand ANZ SMSF specialist program.
Tim is an SMSF Association Specialist Advisor.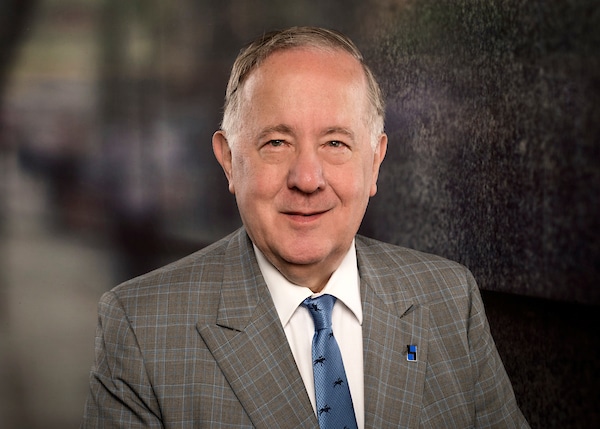 Michael Perkins
Principal Lawyer
Autonomy First
Michael is a 3rd generation private client lawyer with over 30 years' experience in trusts, estates and private client practice. Michael has received TEP Designation from the Society of Trust and Estate Practitioners (STEP) for his expertise in these areas.  His practice focusses on helping clients deal with their family, business, wealth and succession interests.  He acts as mentor and general counsel to a range of closely held businesses and families.
Michael is a member of the Designations Committee of the Financial Planning Association and for 7 years was a member of its Conduct Review Commission.
Capacity and Capability Evaluation and Supported Decision Making
With Dr. Jane Lonie, Michael has founded the Autonomy First, a multidisciplinary professional practice focused on capacity and capability evaluation of people whose autonomy of decision making is in doubt. Autonomy First Lawyers Pty Limited operates the Capacity and Capability Clinic in collaboration with MQ Health at Macquarie University Hospital. The clinic and its operating law firm Autonomy First Lawyers leads the community in applying supported decision making methodologies and the National Decision Making Principles to its professional practice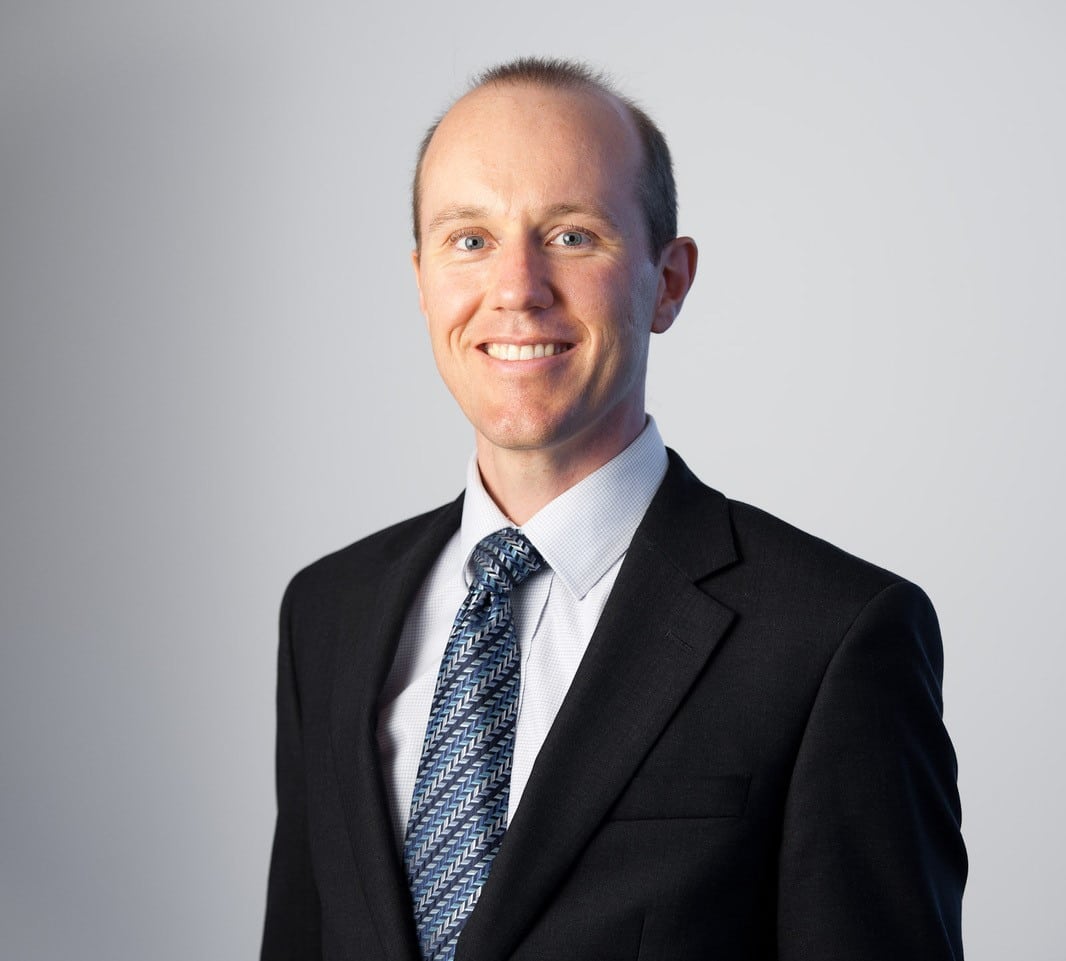 Simon Russell
Director
Behavioural Finance Australia
Simon is the founder of Behavioural Finance Australia. At BFA he provides specialist behavioural finance training & consulting to financial advisers, as well as to major super funds, fund managers and educational institutions. Simon is the author of three books on behavioural finance, the most recent being "Behavioural Finance – A guide for financial advisers". His qualifications include a degree in psychology, diploma of financial planning, and a master of applied finance.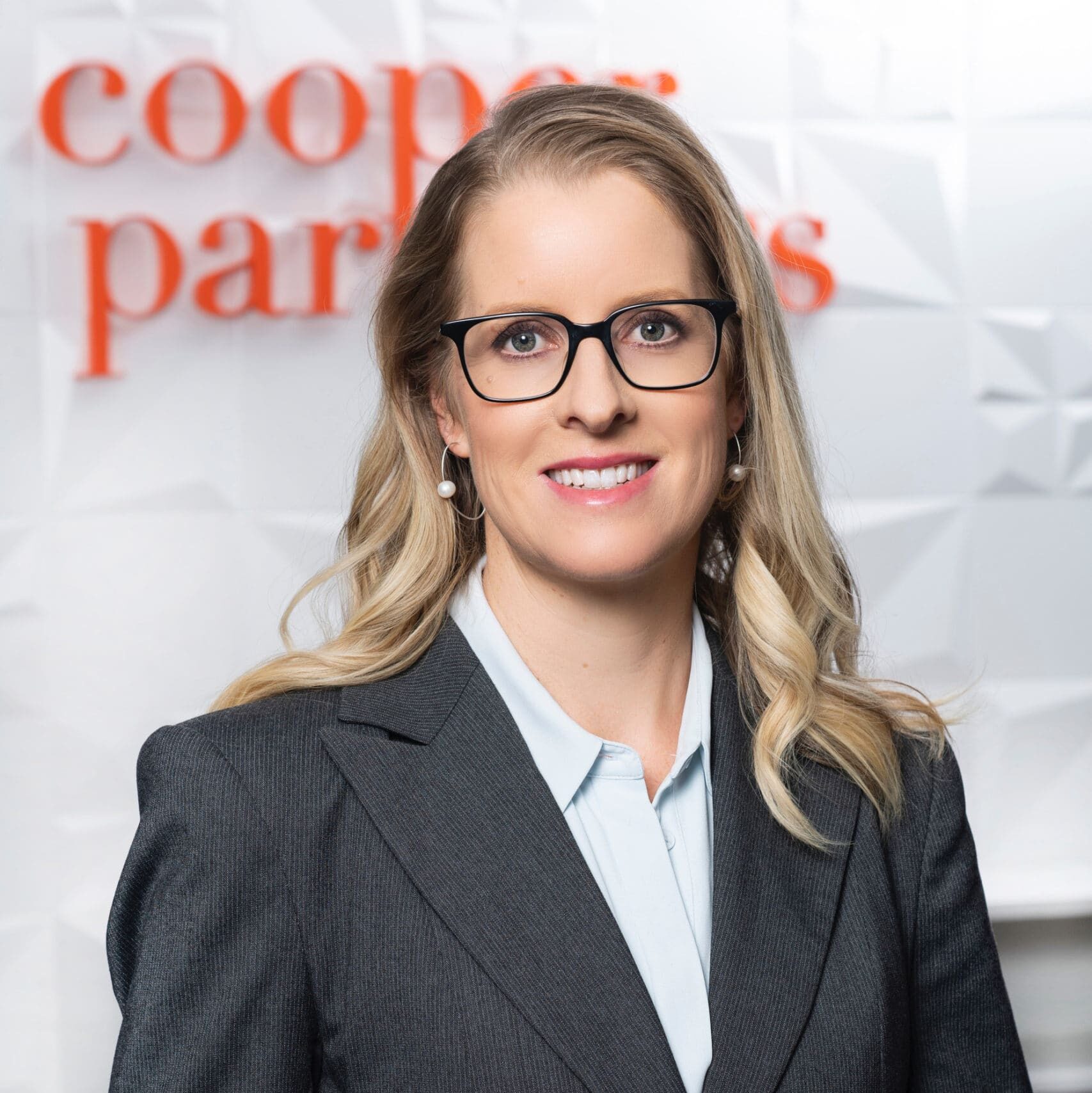 Jemma Sanderson
Director
Cooper Partners Financial Services Pty Ltd
Jemma Sanderson is a Director of Cooper Partners Financial Services, heading up their SMSF specialist services.  Jemma provides strategic advice on SMSFs, estate planning and wealth management to clients, as well as technical support to accounting, legal and financial planning groups.  Jemma is a regular presenter on superannuation and SMSFs for the various industry bodies across Australia, and is the author of the popular publication "SMSF Guide", published by the Taxation Institute, currently in its ninth edition and the author and convener of the Taxation Institute's Graduate Diploma of Applied Tax Law Advanced Superannuation Unit.  In August 2019 she was named for the third year in a row as SMSF Adviser of the Year at the National Women in Finance awards.  She was the recipient of the SMSF Association's Chairman's Award at the 2018 National Conference for her contribution to the industry.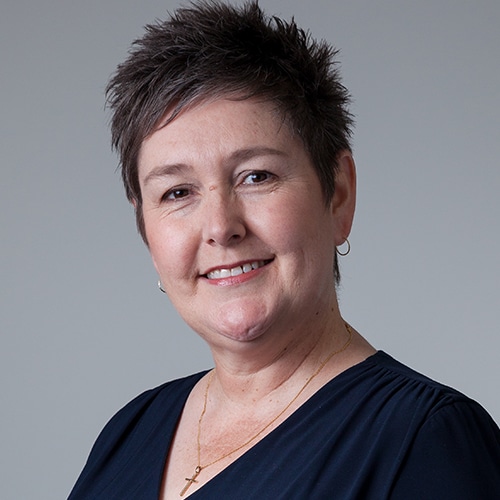 Tracey Scotchbrook
Policy Manager
SMSF Association
Tracey was appointed as Policy Manager of the SMSF Association in April 2021. Previously she was a member of the Association Board and over the years has held positions in various Association committees.
Tracey's background is in public practice. She is a SMSF Specialist Adviser (SSA) and has worked in both mid-tier and boutique accounting firms. Previously Tracey established a SMSF administration practice and prior to joining the Association a specialist SMSF advisory and consulting business.
Tracey's accreditations include: SMSF Specialist Advisor (SSA) with the SMSF Association, Chartered Accountant, CPA, and is a Chartered Tax Advisor with the Tax Institute. She also holds a Masters in Taxation, Graduate Diploma Financial Planning and is a Graduate member of the Australian Institute of Company Directors.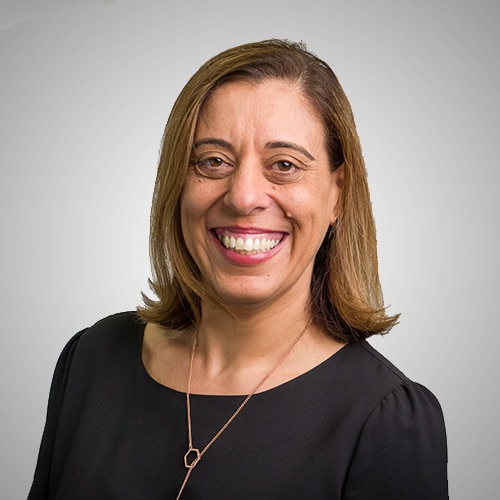 Mary Simmons
Technical Manager
SMSF Association
With over 20 years experience in the superannuation industry, focusing primarily on SMSFs, Mary has an in-depth, expert knowledge of the industry. With diverse roles spreading across large accounting firms, large and boutique financial service providers as well as Government, Mary offers an all-round understanding of the SMSF industry. Mary has a multifaceted perspective of the SMSF industry, including that of government, a professional advisor and trustee/member.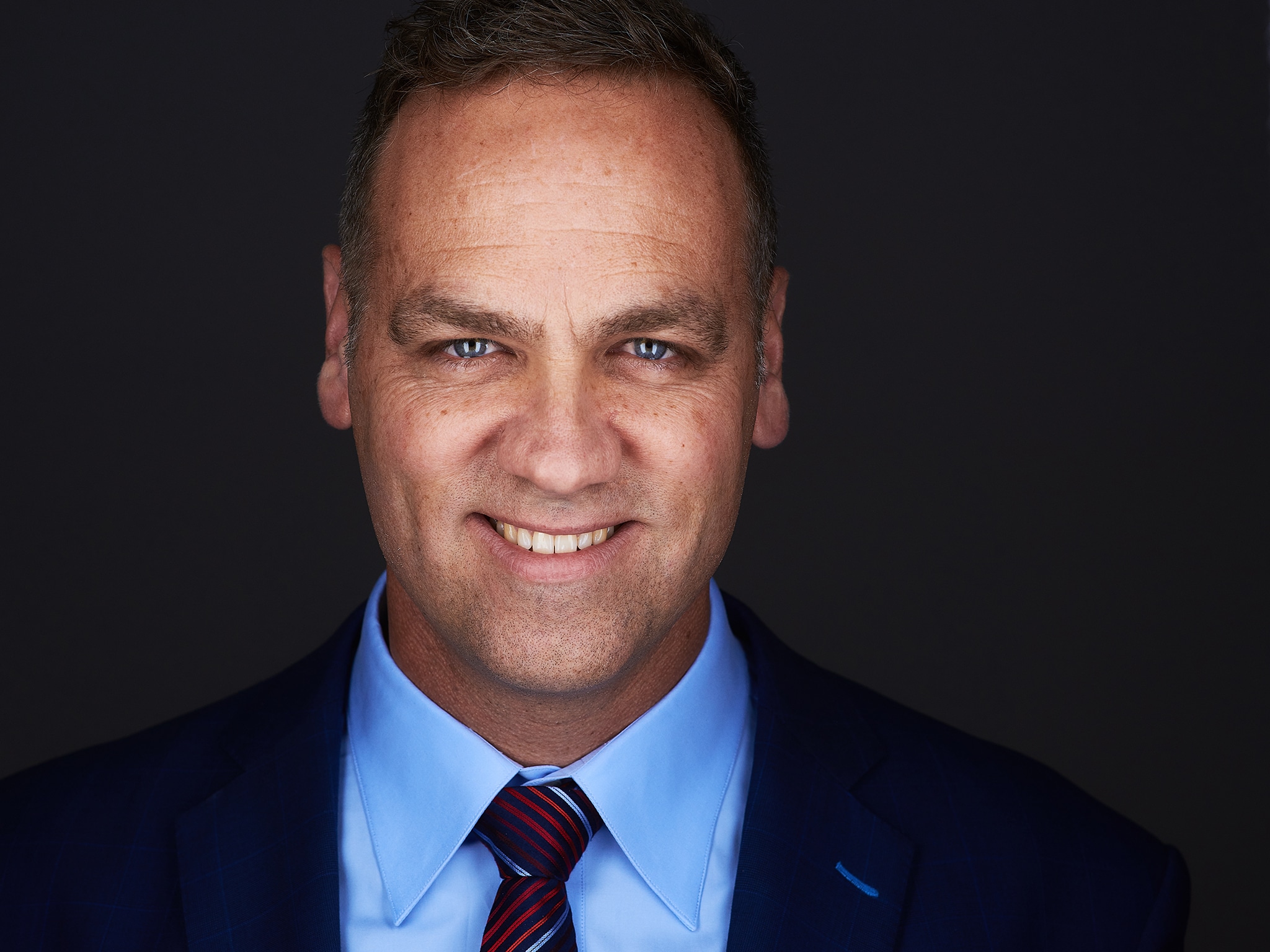 Neil Sparks
National Manager SMSF Strategy
BT
Neil is acknowledged as an authority on self-managed superannuation funds. In 2018 he completed the Graduate Certificate of SMSF at the Adelaide University.
Neil is a regular speaker on the topic of superannuation with over 18 years' experience researching, writing and presenting to financial advisers and trustees on the technical aspects and unique strategies available to SMSFs.
Neil is a Fellow SMSF Specialist Adviser with the SMSF Association and popular member of the SMSF community.