Shine a spotlight on your Fellow/Specialist Designation using your Specialist Toolbox


Accredited SMSF Association Specialists are a symbol of excellence in the SMSF marketplace and one of the many benefits of being a valued Fellow/Specialist Member.
MAKE SURE YOUR CLIENTS & POTENTIAL CLIENTS KNOW THE IMPORTANCE OF YOUR SPECIALIST ACCREDITATION​
As an SMSF Specialist, you have set yourself apart as an industry leader and this should be proudly promoted.
Our NEW Specialist Toolbox has been designed specifically to help you showcase your specialisation to your peers, clients and prospective clients.
The resources available have been designed to help you promote your Specialisation, providing:
Recommended ways to get the most out of your designation
Finalised assets that are ready to download and use in your advertising
User guides for promoting your specialisation across social media
NAVIGATE BELOW TO DOWNLOAD YOUR PROMOTIONAL RESOURCES:
Have you finalised your 'Find a Specialist' profile?
Our online directory ensures you can be easily found by SMSF investors seeking high quality SMSF advice.
Complete your profile
Download the Specialist Showcase Roadmap to learn 5 tips to get the most out of your Specialist / Fellow accreditation!
Specialist Showcase Roadmap (Specialist)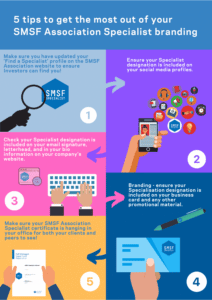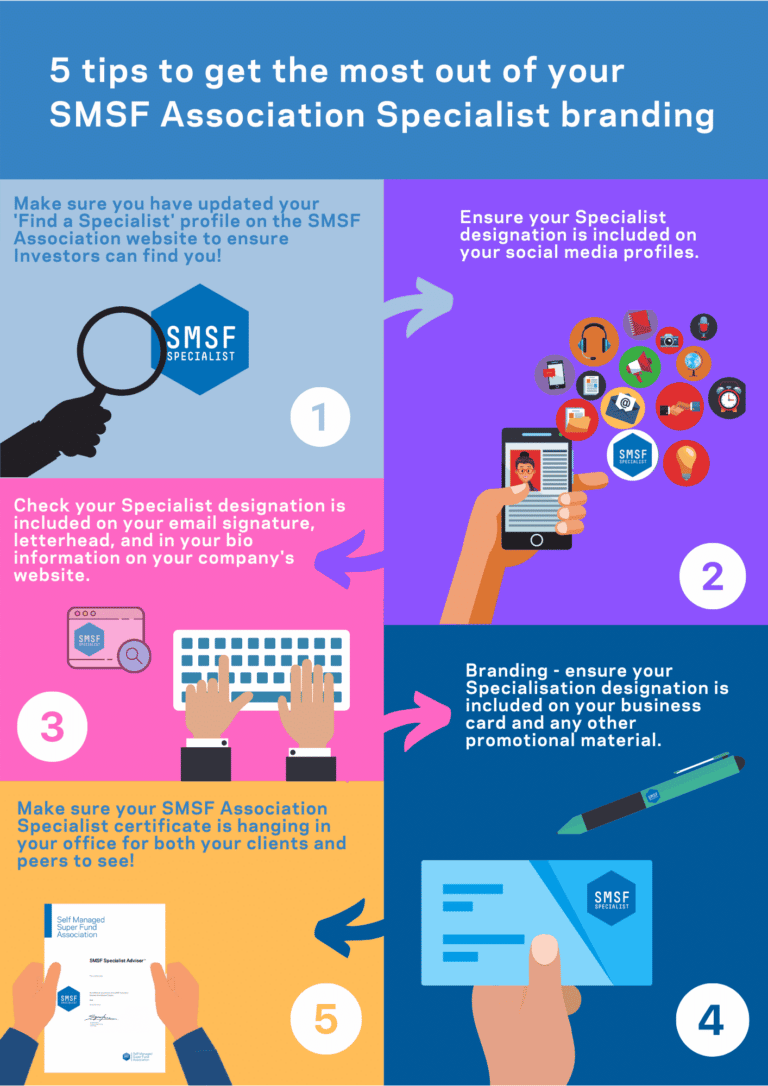 Specialist Showcase Roadmap (Fellow)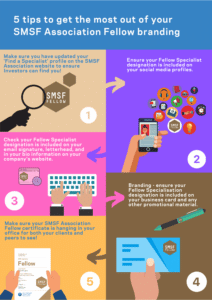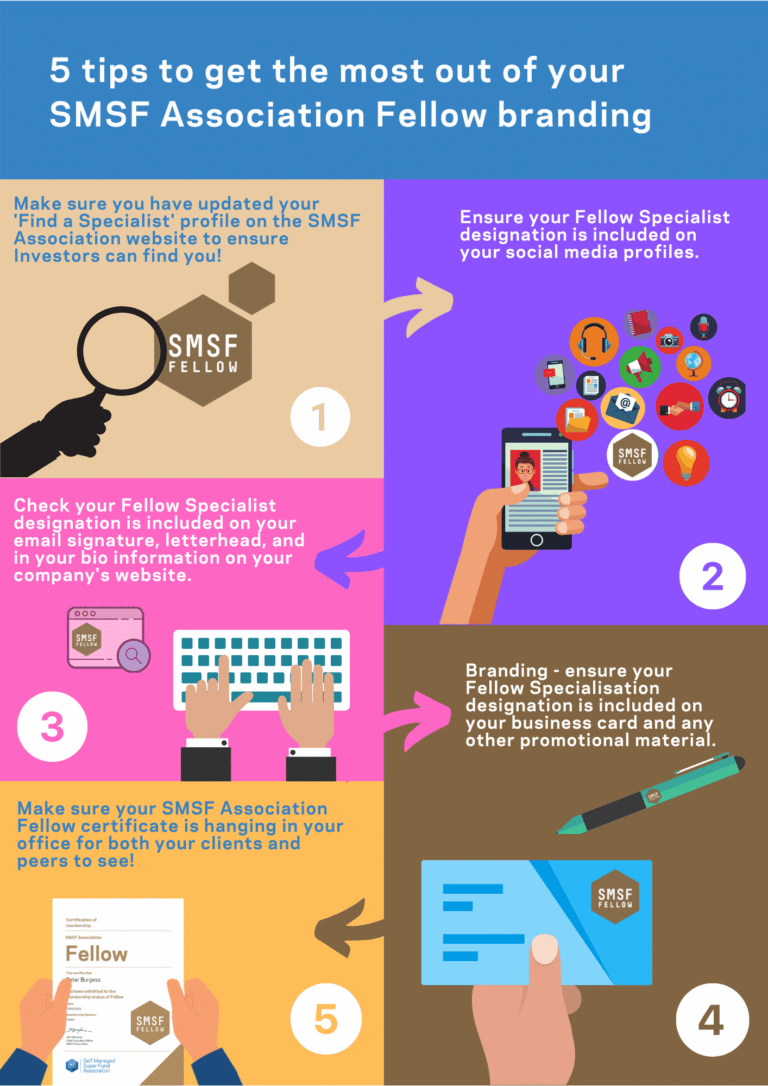 If you are a recently accredited
SMSF Association Specialist, these toolbox items are a must-have for promoting your Specialisation
If you have been an SMSF Association Specialist for over a year, these toolbox items are a must-have for your ongoing Specialist promotion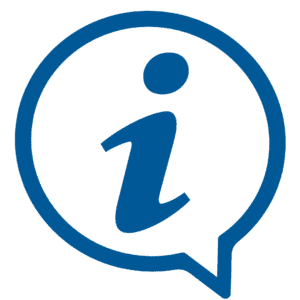 ARE YOU AN SMSF SPECIALIST ADVISOR?
Did you know our highly coveted SSA® designation is now a formally registered trademark? To all our accredited SMSF Specialist Advisors, please keep this in mind when making your next stationery order! You can see the updated branding guidelines here.