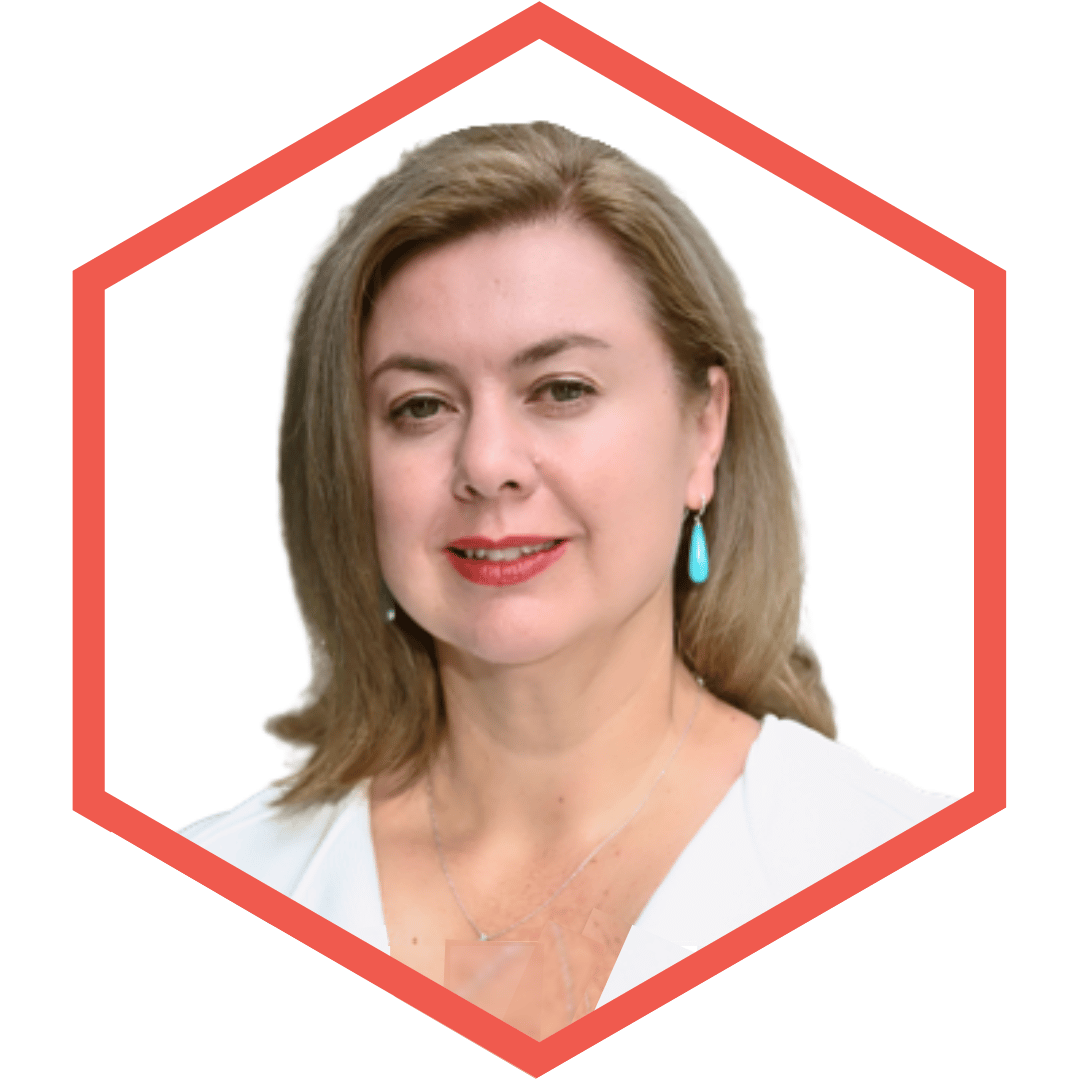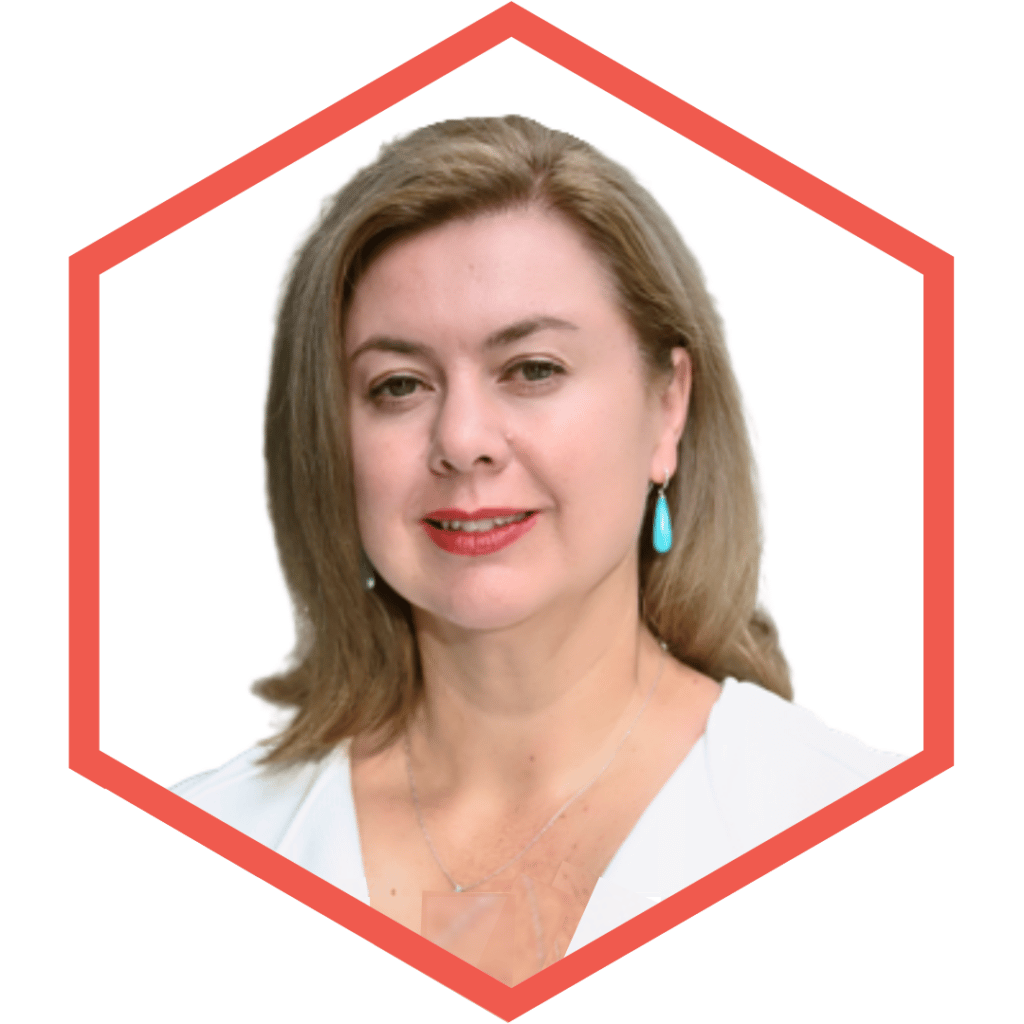 Sarah Abood, CEO, Financial Planning Association of Australia (FPA)
Sarah Abood is Chief Executive Officer of the Financial Planning Association of Australia (FPA).  She has over 25 years' experience working in the financial services industry and she is a passionate advocate for financial planning.
Sarah has a deep understanding of the financial planning profession, and the demands of running a financial planning practice. This was gained from her nine years as CEO of a privately-owned and self-licensed financial planning firm and FPA Professional Practice.
Prior to commencing as FPA CEO, Ms Abood held the position of chief operating officer at the for-purpose funds manager HOPE Housing. She has also worked in senior leadership, change and transformation, and marketing roles for some of Australia's leading financial institutions.  Sarah holds a BA from the University of Sydney, an MBA from Macquarie University (MGSM) and is a Graduate of the Australian Institute of Company Directors.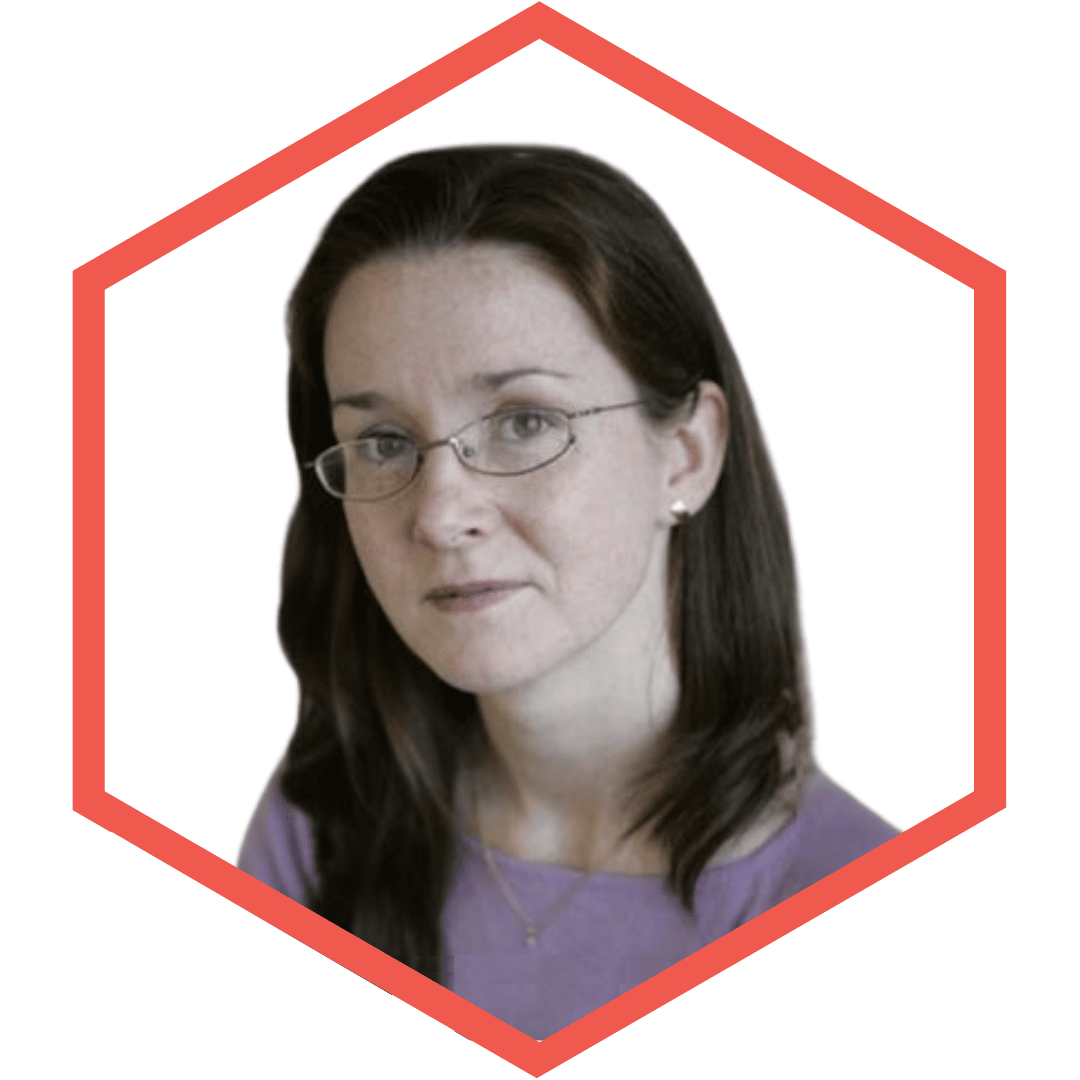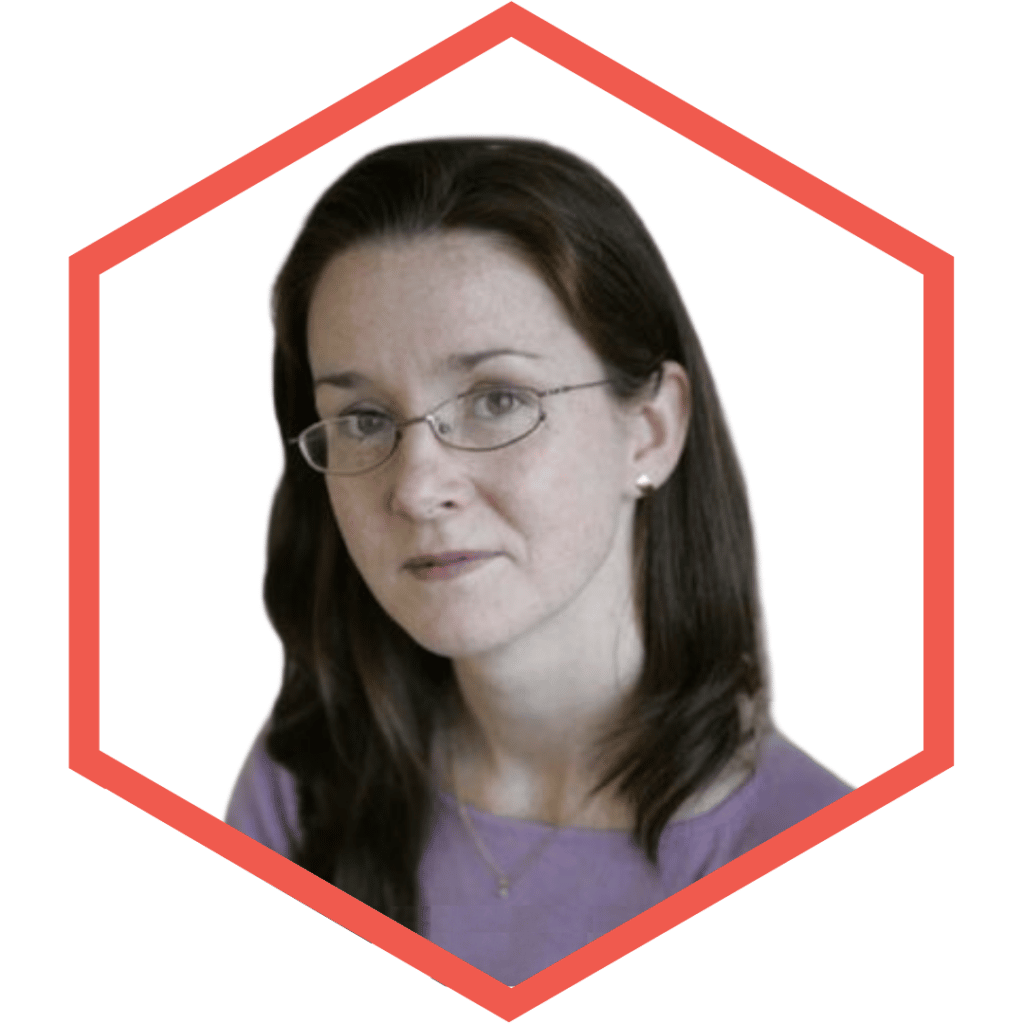 Belinda Aisbett
Director, Super Sphere Pty Ltd
Belinda is a director of Super Sphere Pty. Ltd., a specialist self managed superannuation company, where she is responsible for providing audit, consulting and training services in relation to self managed super funds.
Belinda established Super Sphere in 2003 to specialise in SMSF auditing and audit related services. This is in addition to providing an SMSF Audit Toolkit to other auditing professionals and undertaking numerous training engagements each year.
Belinda is a member of the CAANZ, and holds a Bachelor of Business (Accounting). Belinda is also a specialist member of the SMSF Association, co-chairperson of their audit discussion group, and a member of the SMSF Association education committee.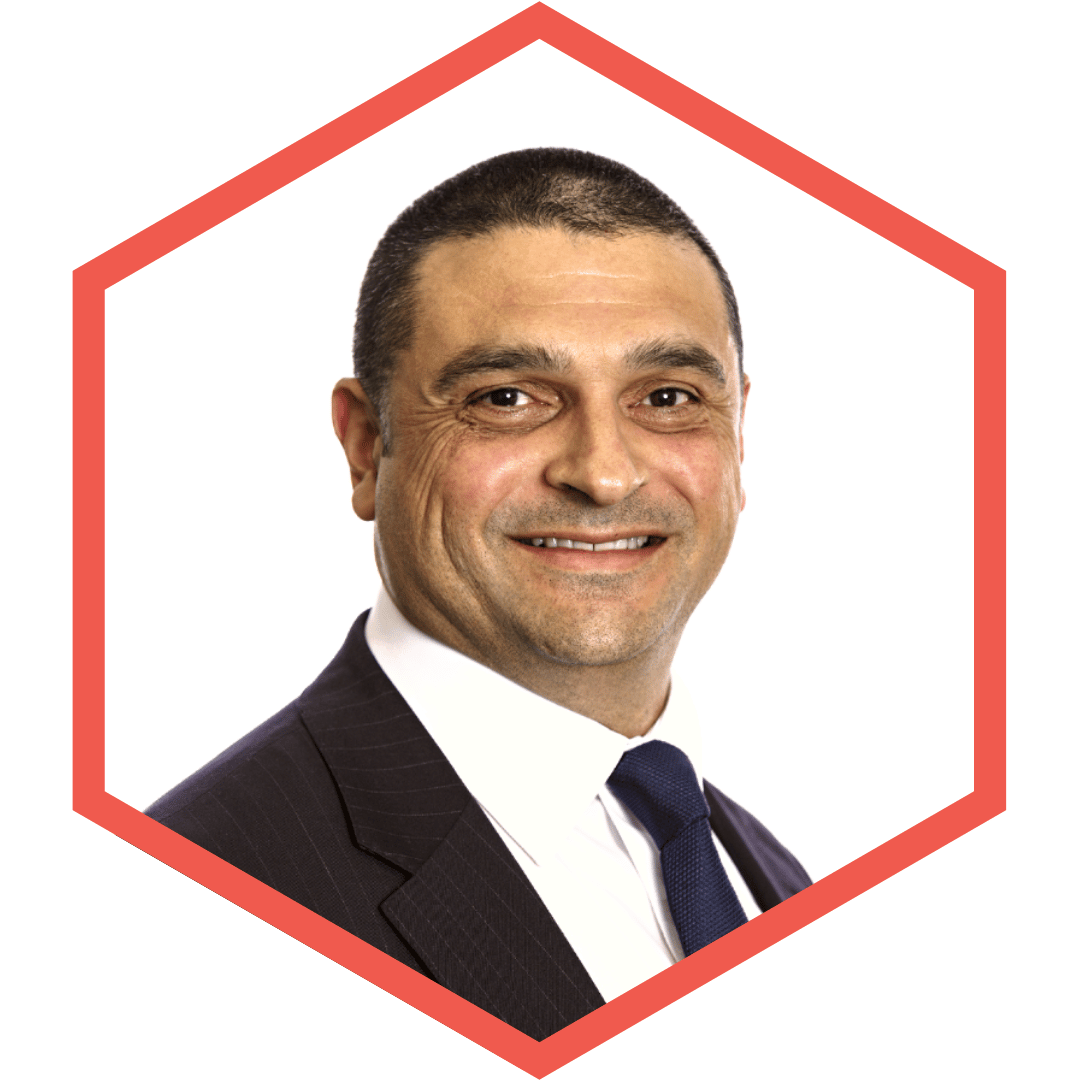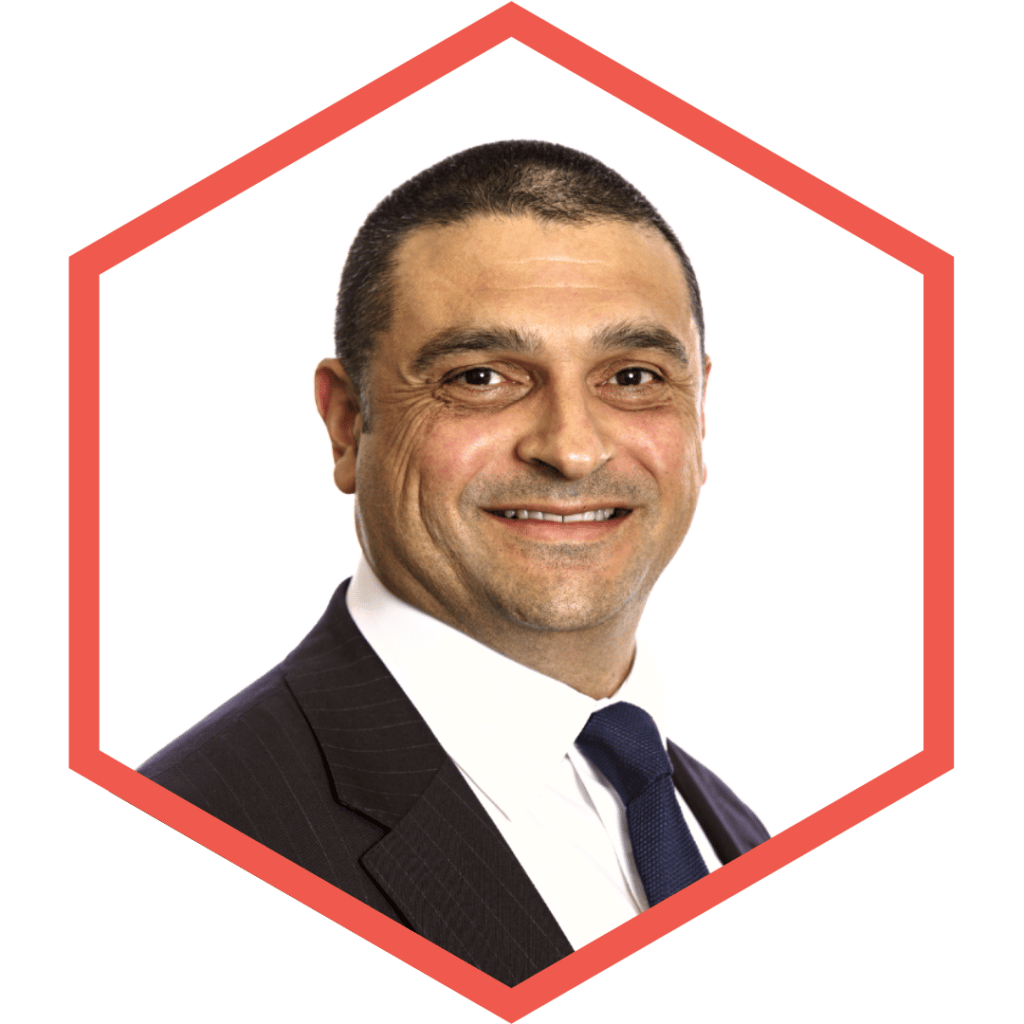 Nicholas Ali
Executive Manager, SMSF Technical Support, SuperConcepts
Executive Manager – SMSF Technical Support, at SuperConcepts, Australia's leading innovator in SMSF services. He has over 10 years' experience as an SMSF technical specialist, taking a pragmatic approach to enhancing SMSF Client Value Propositions. In his current role he provides technical support to SMSF intermediaries and trustees on a range of matters, as well as being involved in adviser and trustee training and education through seminars, masterclasses and workshops. Nicholas has extensive knowledge and experience having worked as a Financial Planner for 14 years, with emphasis on strategic advice to trustees and members of SMSFs. He been an SMSF Association Specialist Adviser for more than a decade. Nicholas has a Bachelor of Arts, Bachelor of Commerce, Advanced Diploma of Financial Planning and is currently studying a Masters in Taxation. His interests include competitive target pistol shooting, Rugby Union, Boxing and Motorsport. He is also an exceptional cook!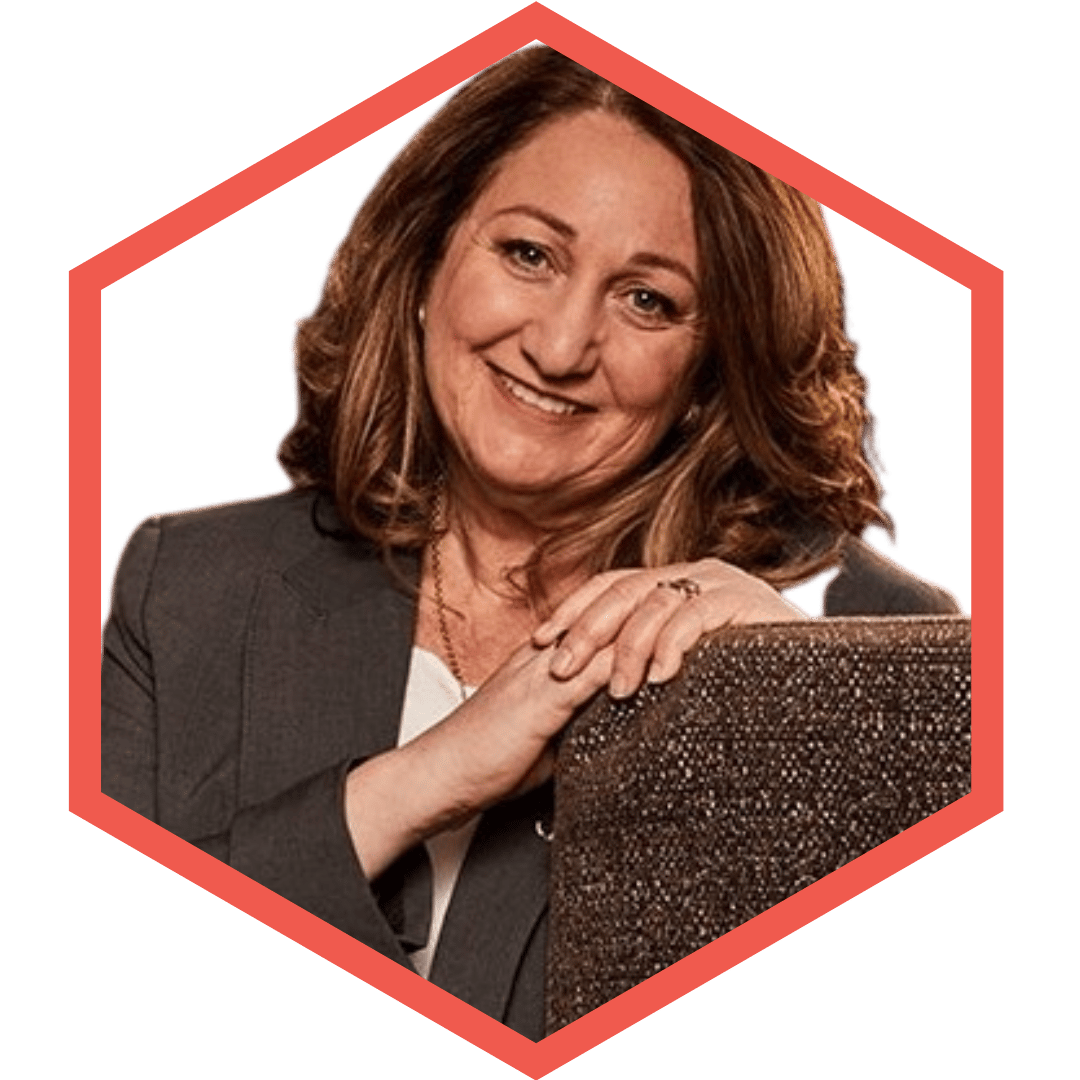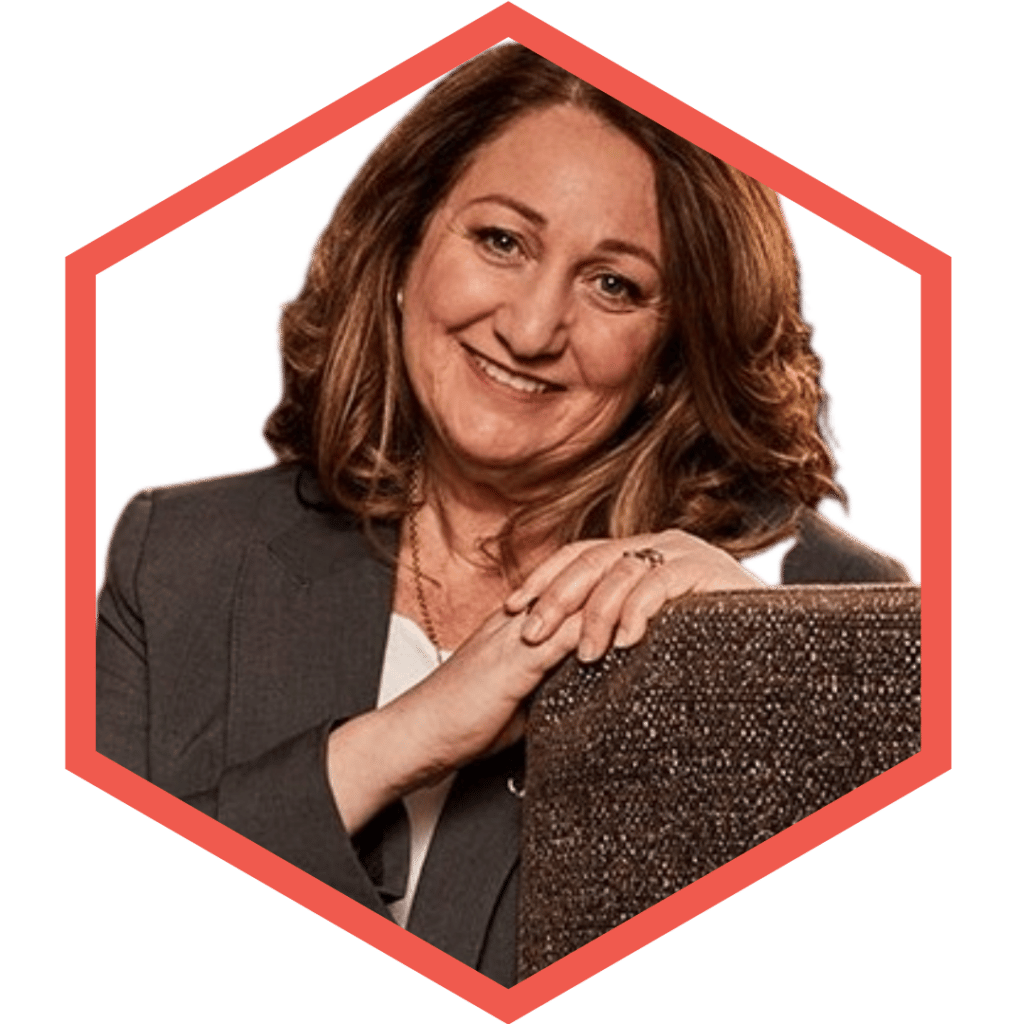 Shelley Banton
Head of Education, ASF Audits
Shelley is an accredited SMSF specialist audit and advisor with over 15 years' experience in the superannuation industry. She is recognised Australia-wide as an expert on SMSF compliance, providing clients with high-level strategic and technical advice.
She is a committee member of the ATO SMSF Auditor's professional stakeholders' group, a member of the SMSF Association National Conference Committee and Chair of the SMSF Association Audit Discussion Group.
Shelley specialises in delivering quality SMSF training and education to the private and public sectors; she is a regular presenter at peak industry SMSF conferences and is a well-known author and sought-after industry commentator.
In 2022, Shelley was awarded the SMSF Association's Chairman's Award in recognition of her outstanding contribution to the SMSF sector.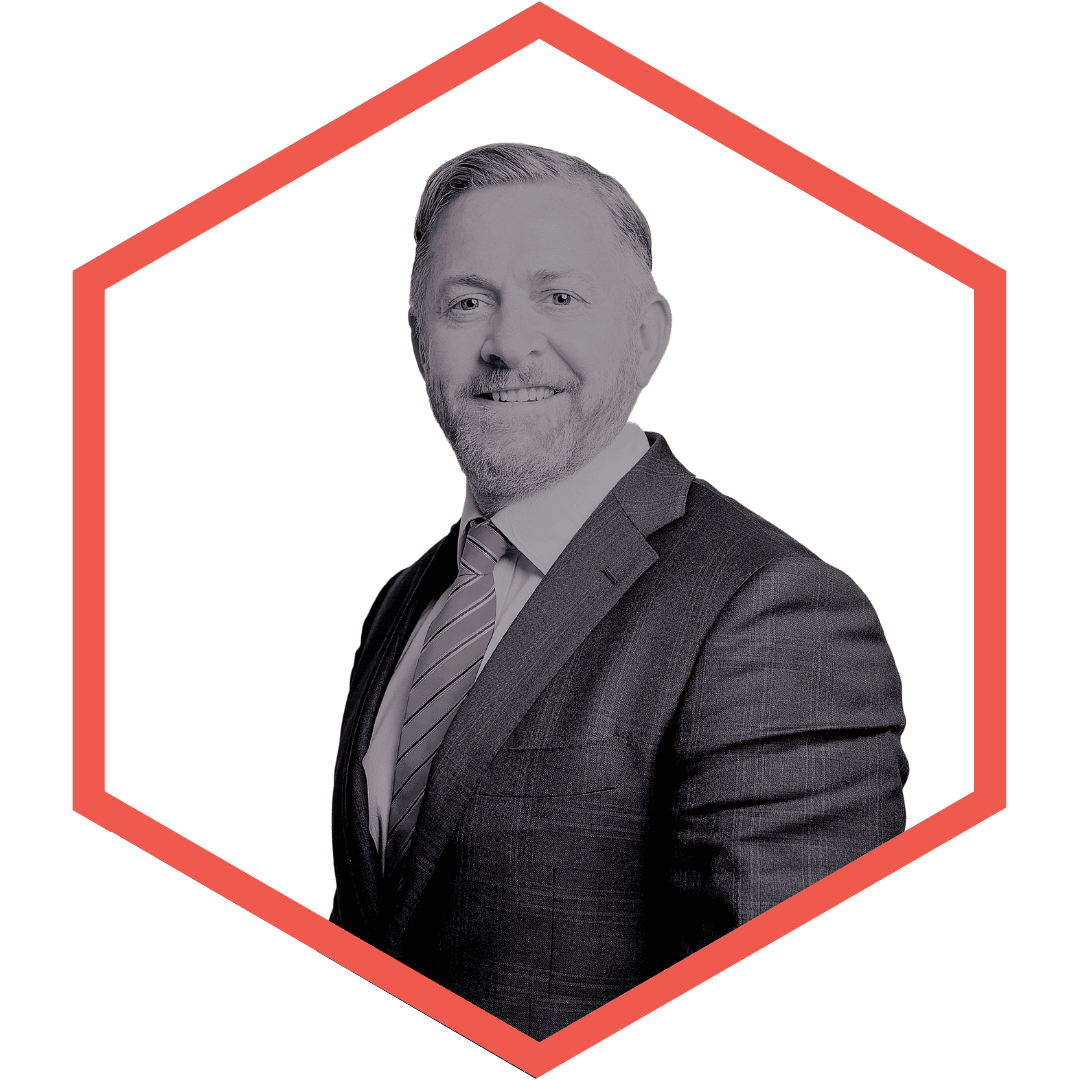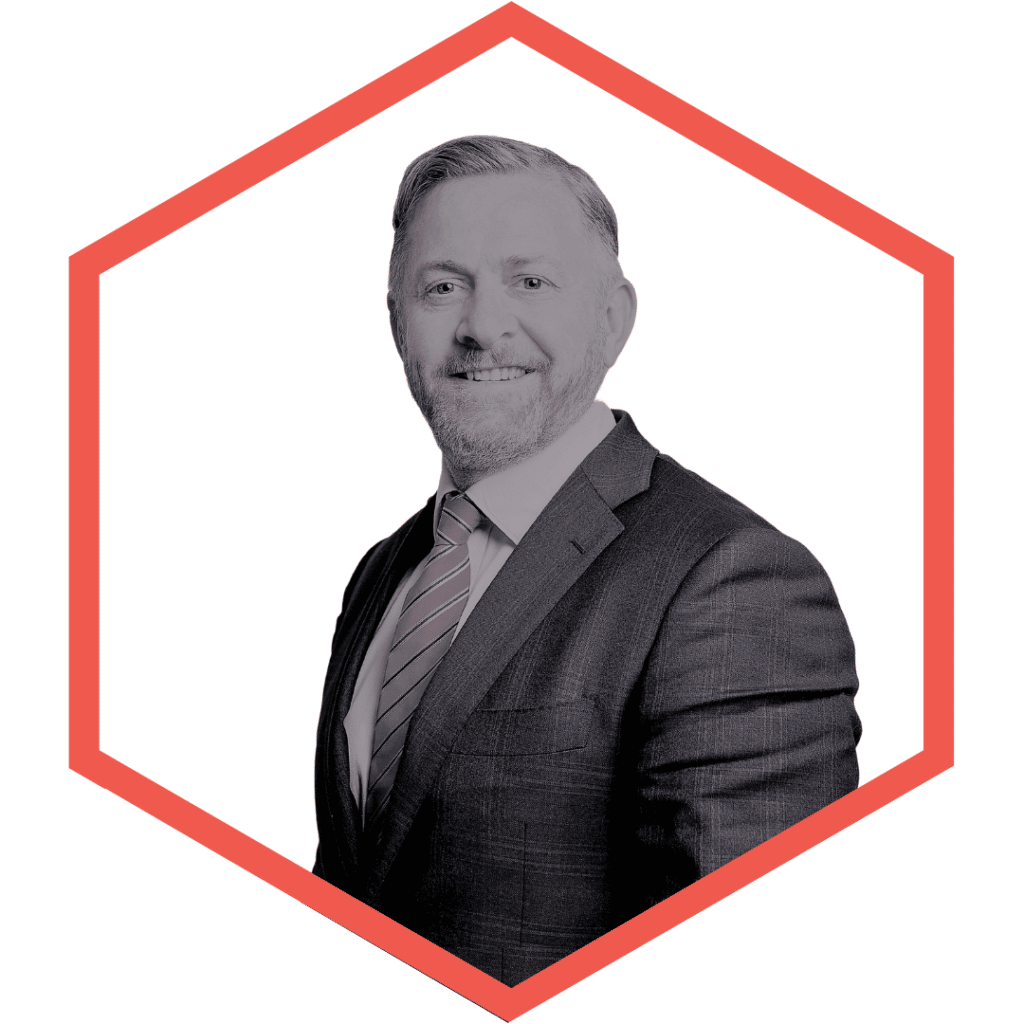 Paul Barrett
CEO, AZ Next Generation Advisory
Paul established AZ NGA in 2015, after a career as a senior executive at some of Australia's leading banking and financial services institutions including the Commonwealth Bank of Australia, ANZ Bank and Rothschild.
Paul has over 20 years' experience in wealth management. 
Originally from New Zealand, Paul graduated from Victoria University in Wellington with a Bachelor of Commerce and Administration, majoring in Accounting and Commercial Law. He came to Australia in 1998 and held roles with Connelly Temple, Rothschild before being appointed General Manager of the CBA's Financial Wisdom dealer group and later General Manager of Distribution for the bank's wealth arm, Colonial First State.
After seven years at the CBA, he joined ANZ Wealth Management, rising to Managing Director, Global Advice and Distribution.
In 2014, Paul helped 4 Pines Brewing Company establish its first Board, serving as the group's inaugural Chairman. During a period of significant growth and expansion, he guided the group to become a Certified B Corporation and oversaw its 2017 acquisition by global giant Anheuser-Busch InBev. Paul is also Chair of the 4 Pines Advisory Committee.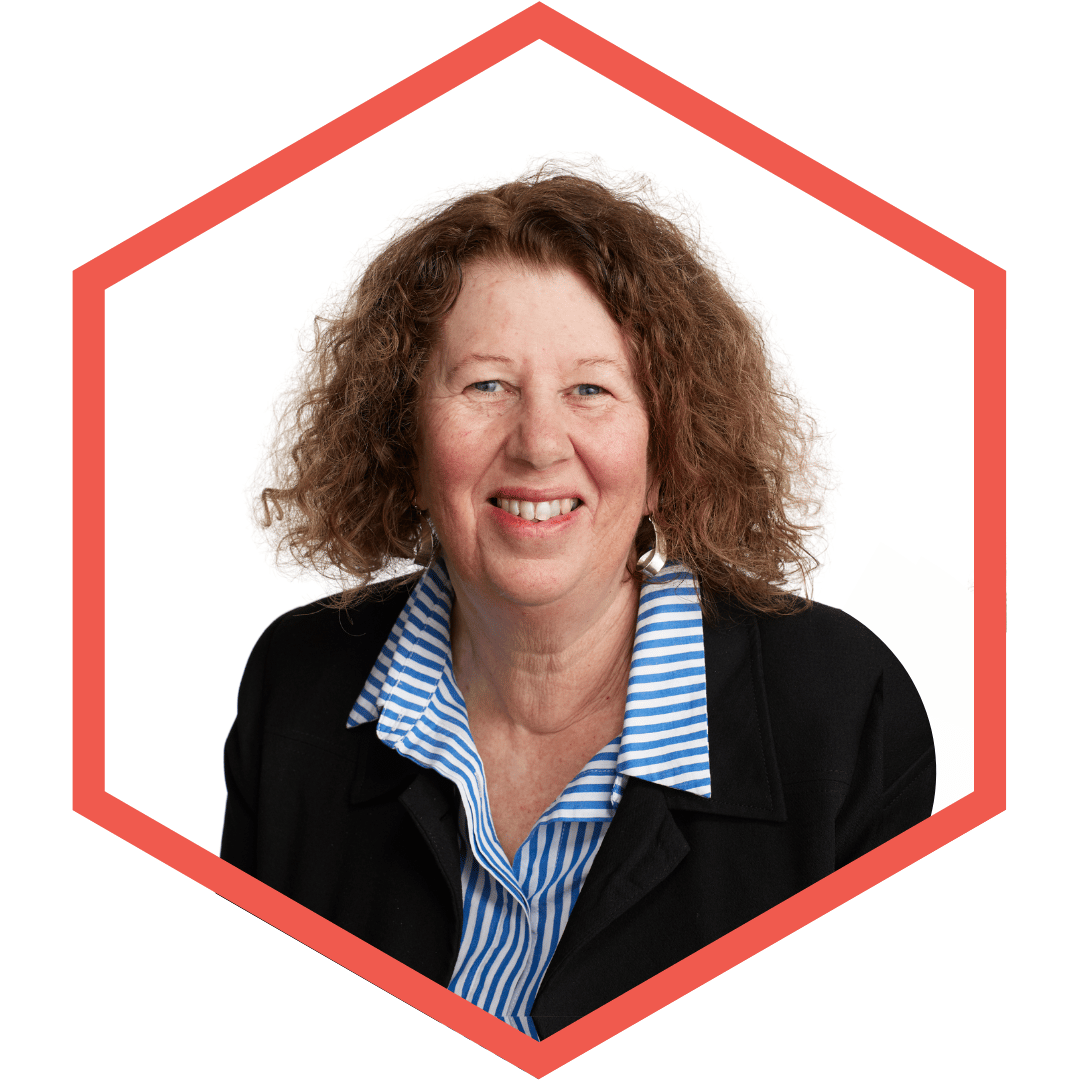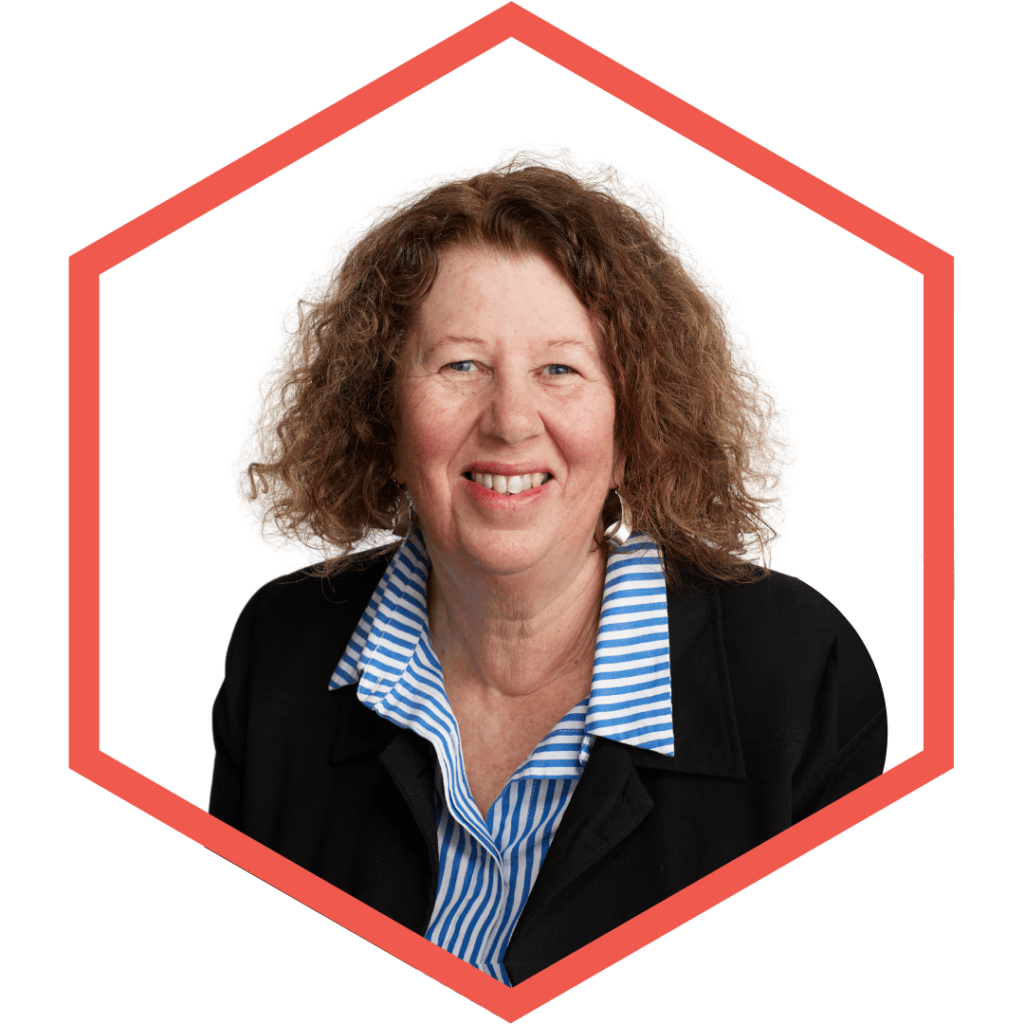 Professor Hazel Bateman
School of Risk & Actuarial Studies, UNSW Business School
Deputy Director, ARC Centre of Excellence in Population Ageing Research, UNSW
Hazel Bateman is a Professor in the School of Risk & Actuarial Studies, UNSW Sydney, and Deputy Director of the ARC Centre of Excellence in Population Ageing Research (CEPAR). Hazel's research focusses on consumer financial decision making especially as it relates to retirement accumulation and decumulation with an emphasis on interventions to facilitate better financial decisions. Her current research investigates the role of choice and information architecture on lifecycle financial decisions. She also works on design of and demand for retirement products including annuities, aged care insurance and home equity release products. She is the author of over 80 peer-reviewed publications and book chapters and has been a Chief Investigator on over a dozen Australian Research Council funded projects.

Hazel has consulted on retirement income issues to international organisations including the OECD, the World Bank, the Social Insurance Administration (China) and the Korean Institute of Health and Social Affairs (KIHASA). She is the Chair of Netspar's Scientific Council and President of the International Pension Research Association (IPRA) and serves on the UniSuper Consultative Committee and the Advisory Boards of the Mercer CFA Institute Global Pension Index, the Conexus Institute and the Centre for Behavioural Economics, Science and Technology (BEST).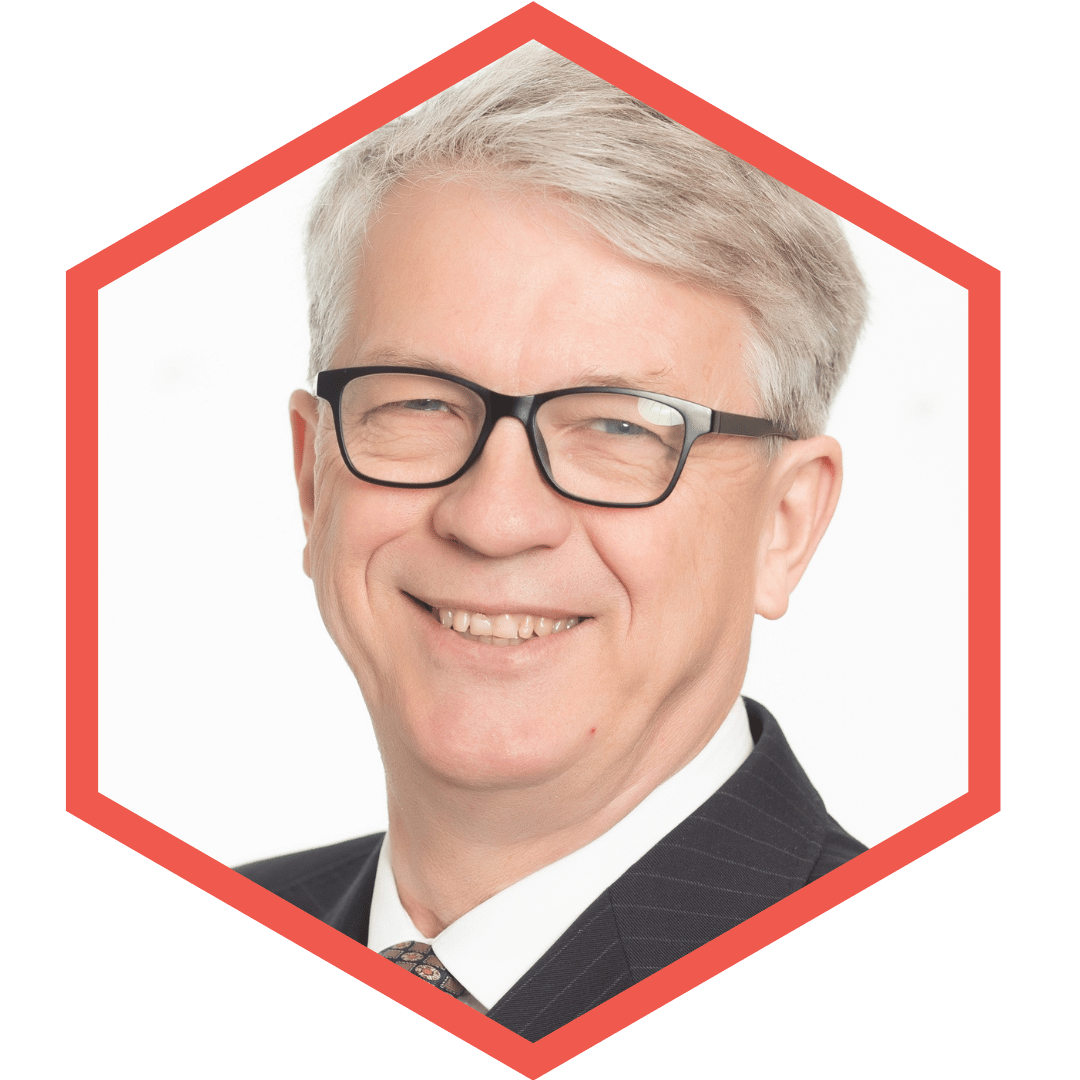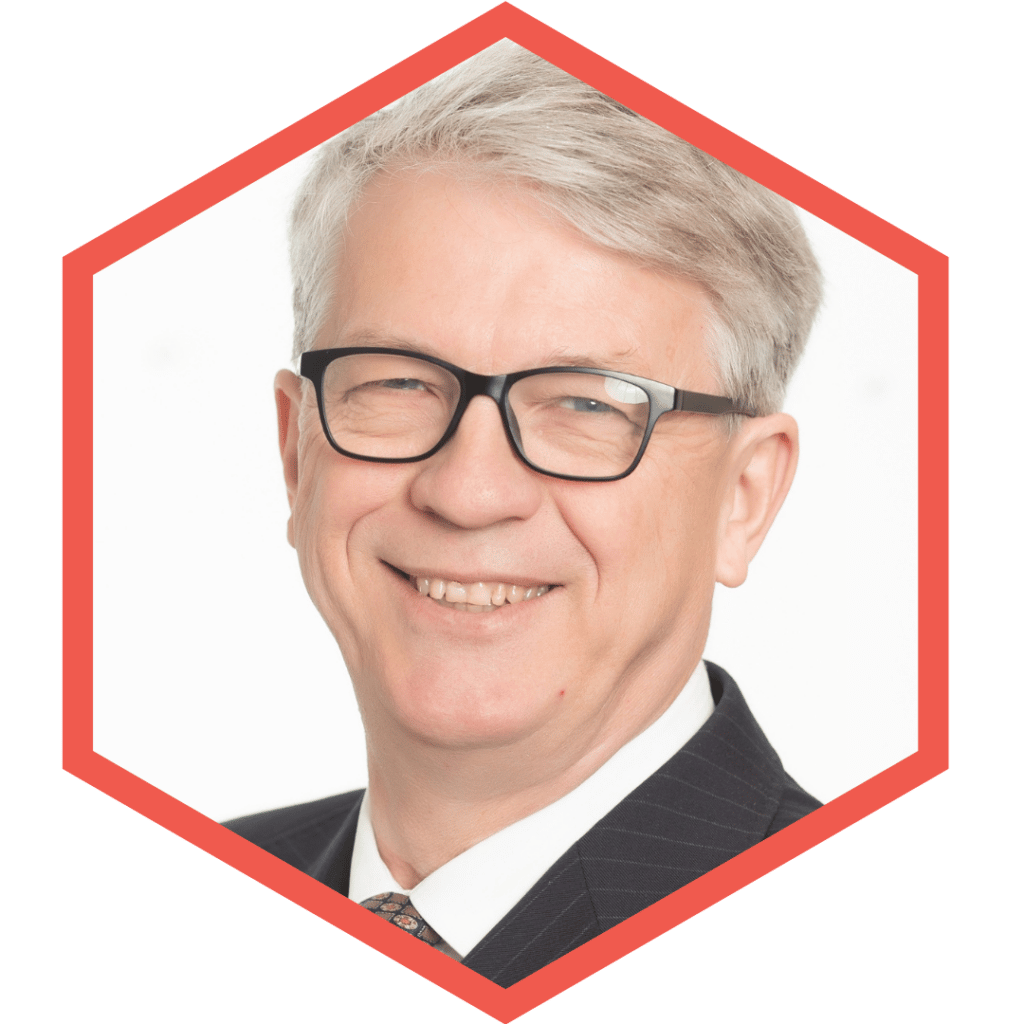 Peter Bobbin
Consultant Lawyer
Peter Bobbin is a leading legal veteran in superannuation, trusts, taxation and estate planning. In his 37 year-plus advising career he has not only seen and advised on all issues in superannuation, he was there when modern superannuation was born and also at every change, he is that old!  
A big believer in giving back to the community, Peter is an often requested speaker for many professional associations and is proud of his role as Charity Trustee of theFuture2 Foundation.
In 2015, Peter was honoured by the Tax Institute as the Tax Advisor of the Year (SME) and recently was the Australian Chair of the Society of Trust and Estate Practitioners. As a former university lecturer and accountant, Peter claims that he can speak both accountant'ease and legal'ease.
Outside of work, Peter is an enthusiastic cyclist with three great loves; good food, good wine and one other.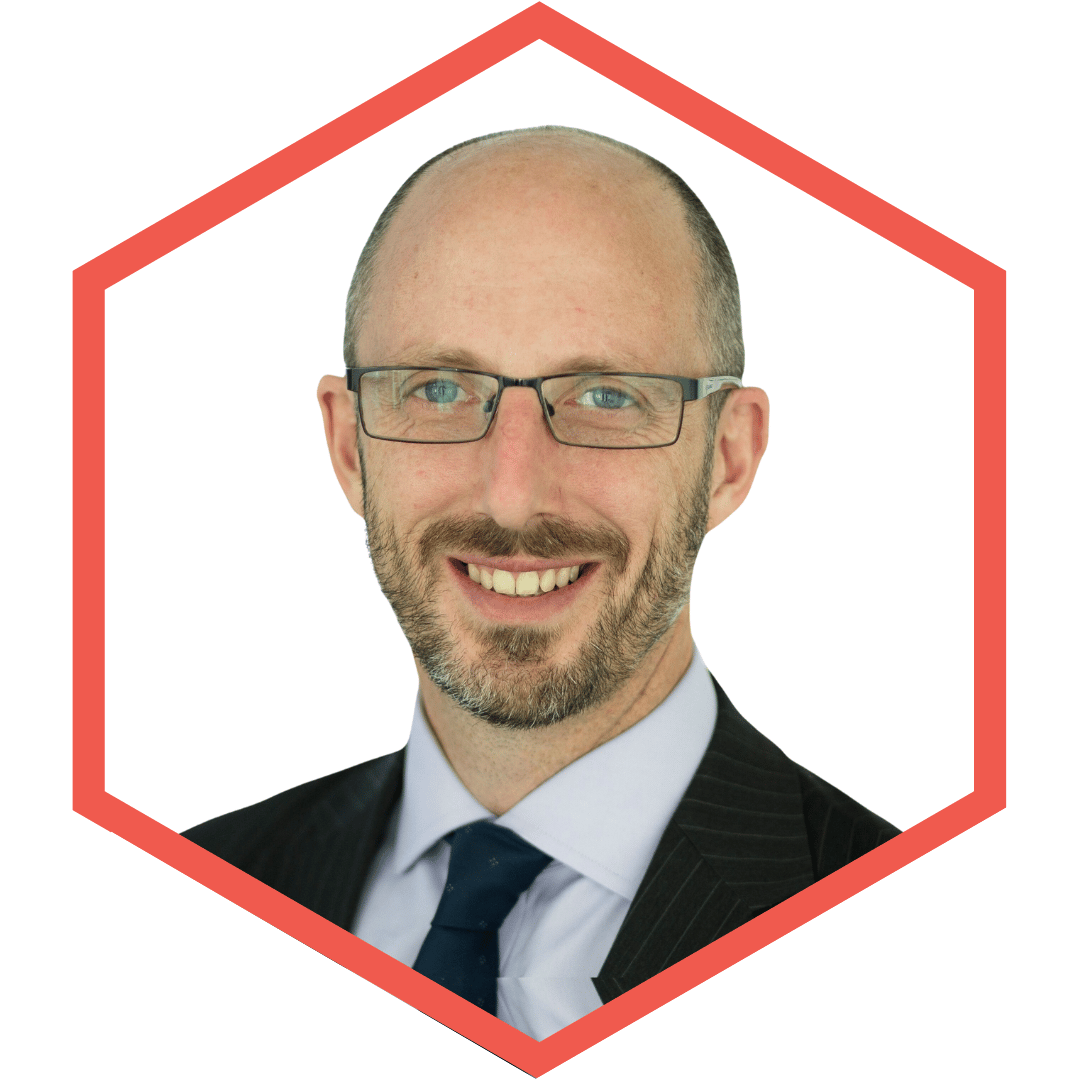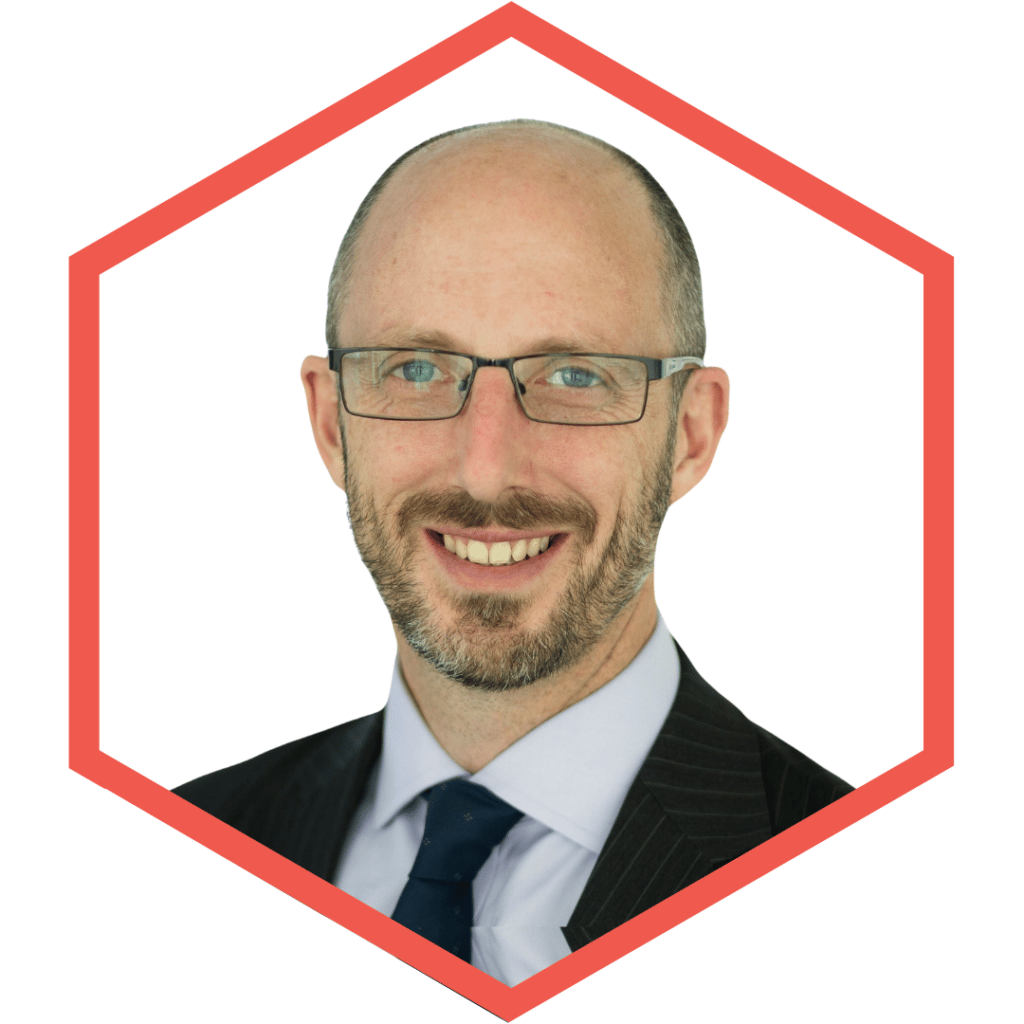 Phil Broderick
Principal, Sladen Legal
Phil is a principal of Sladen Legal and heads its superannuation team. He is member of a number of superannuation related committees. This includes being the former chair of The Tax Institute's superannuation committee, the chair of SISFA's technical and policy committee and a member of the SMSF Association's technical expert panel.
He is also a member of number of the ATO's superannuation liaison groups including the Superannuation Industry Relationship Network (SIRN) and the Superannuation Industry Stewardship Group (SISG). Phil is also heavily involved in liaising with Treasury and ATO in relation to the implementation of new super laws and administrative practices.
Phil's areas of practice include superannuation, duties and state taxes, estate planning and succession, trusts, federal tax and business structuring.
Phil was listed in the 2020, 2021 and 2022 Best Lawyers Australia for superannuation law and was the winner of the SMSF Association's SMSF Specialist Advisor (SSA) Top Achiever Award in 2019. His articles have featured in The Tax Institute's Taxation in Australia Journal and CCH's Super News. He has presented at seminars and conferences conducted by The Tax Institute, the SMSF Association, the Television Education Network, Legalwise and various accounting bodies.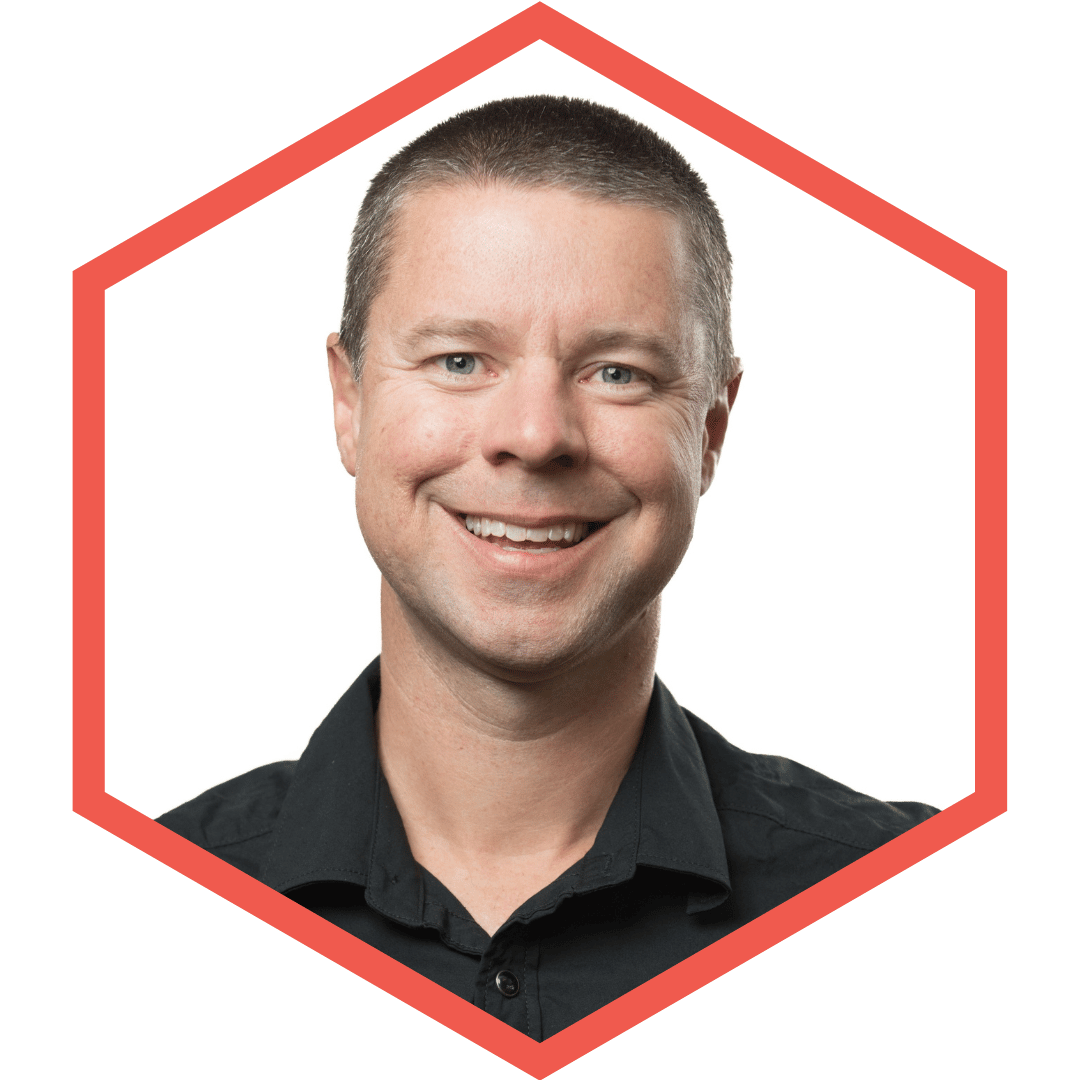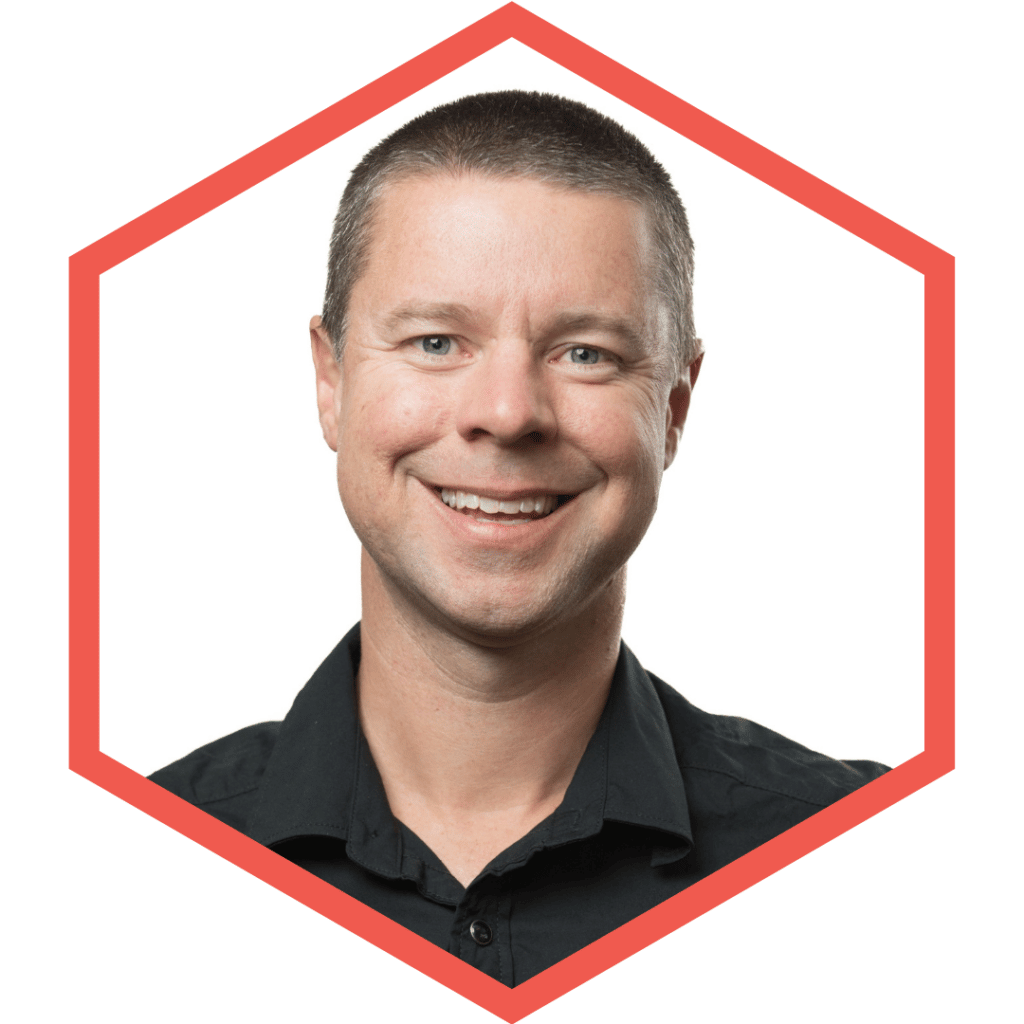 Matthew Burgess
Director, View Legal
Matthew Burgess co-founded dynamic specialist firm View Legal in 2014, following experience as a lawyer and partner of one of Australia's most formidable independent law firms for over 17 years.
Matthew's passion is enabling creative customer centric solutions, specialising in holistic tax, superannuation, estate and succession planning.
He has been recognised for many years in the 'Best Lawyers' list for trusts and estates, and Wealth Management / Succession Planning and either personally or as part of View in 'Doyles' in relation to taxation and for wills, estates and succession planning.
In part inspired by working in the SME market space, Matthew has been the catalyst for a number of innovative legal platforms, including establishing what was widely regarded as Australia's first distributed law firm.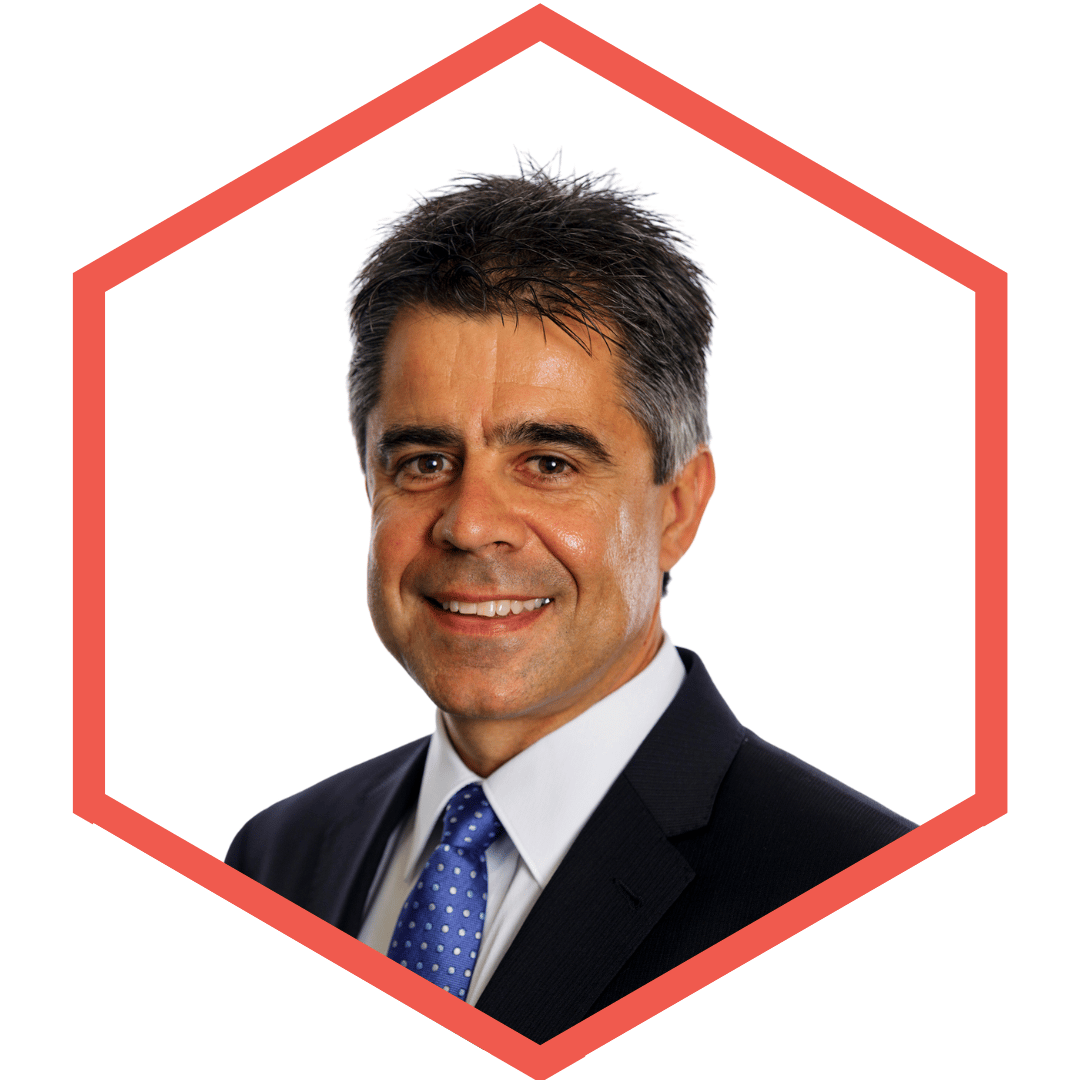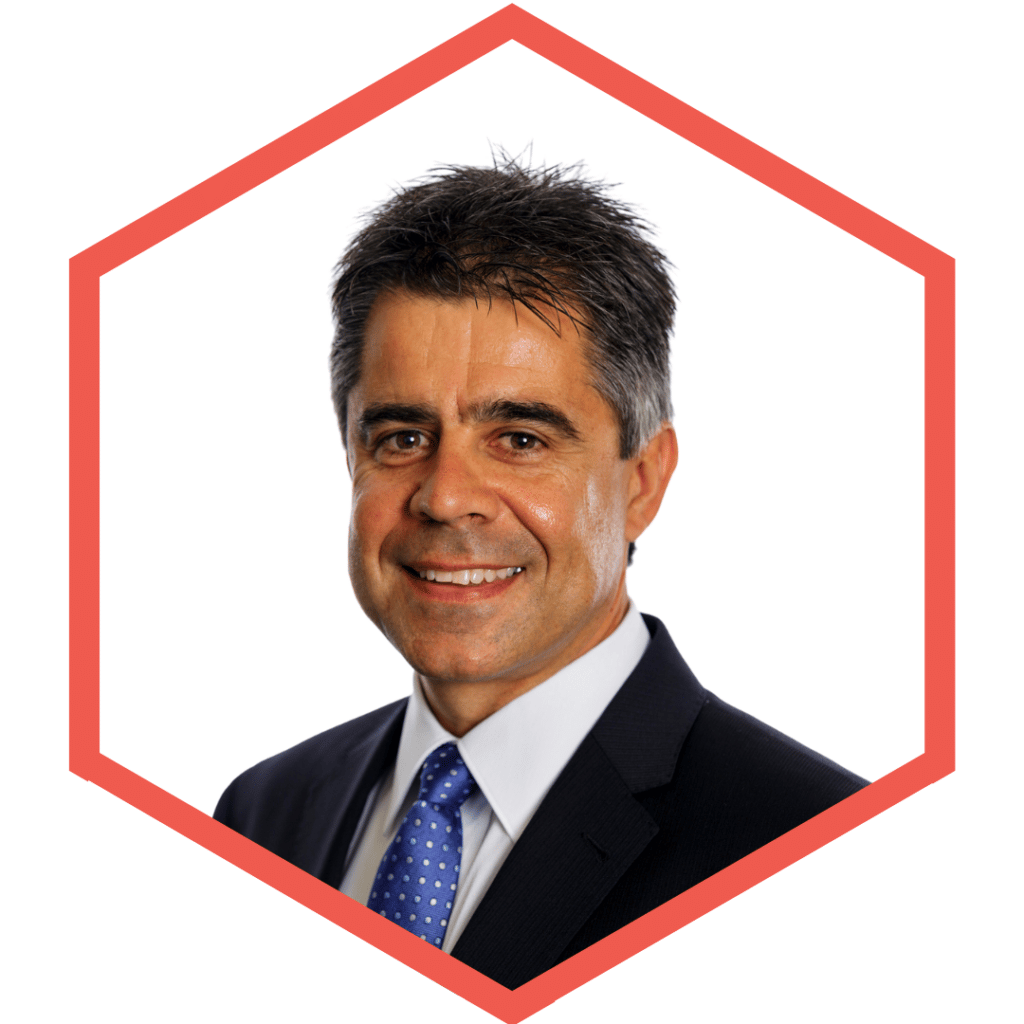 Peter Burgess
Deputy CEO / Director of Policy & Education, SMSF Association
Peter Burgess is the SMSF Association's Deputy CEO / Director of Policy & Education. Peter is a previous Association Board member and worked at the Association as Technical Director for three years prior to joining the SMSF administrator SuperConcepts in 2013 as General Manager, Technical Services & Education.
With over 20 years of industry experience Peter is recognised as an authority in SMSF technical matters and Government policy design. He is a widely published author and media commentator on SMSFs and is regularly sought for comment on the latest technical and policy sector developments. He is passionate about SMSFs and the role they can play in providing a dignified retirement, in the right circumstances, for those who seek greater engagement and control over their retirement savings. Through his contribution to the development of SMSF education standards, his Government advocacy work and his commitment to professionalism and thought leadership, Peter has dedicated much of his career to improving SMSF advice competency standards and the vibrancy and credibility of the SMSF sector.
Peter holds an MBA from the University of Adelaide an Economics degree and postgraduate qualifications in finance. In 2016, in recognition of his outstanding contribution to the SMSF sector, Peter was awarded the SMSF Association's Chairman's Award. In June 2021, Peter achieved Fellow Member status with the SMSF Association, recognising his significant commitment, leadership and contribution to both the Association and the SMSF sector.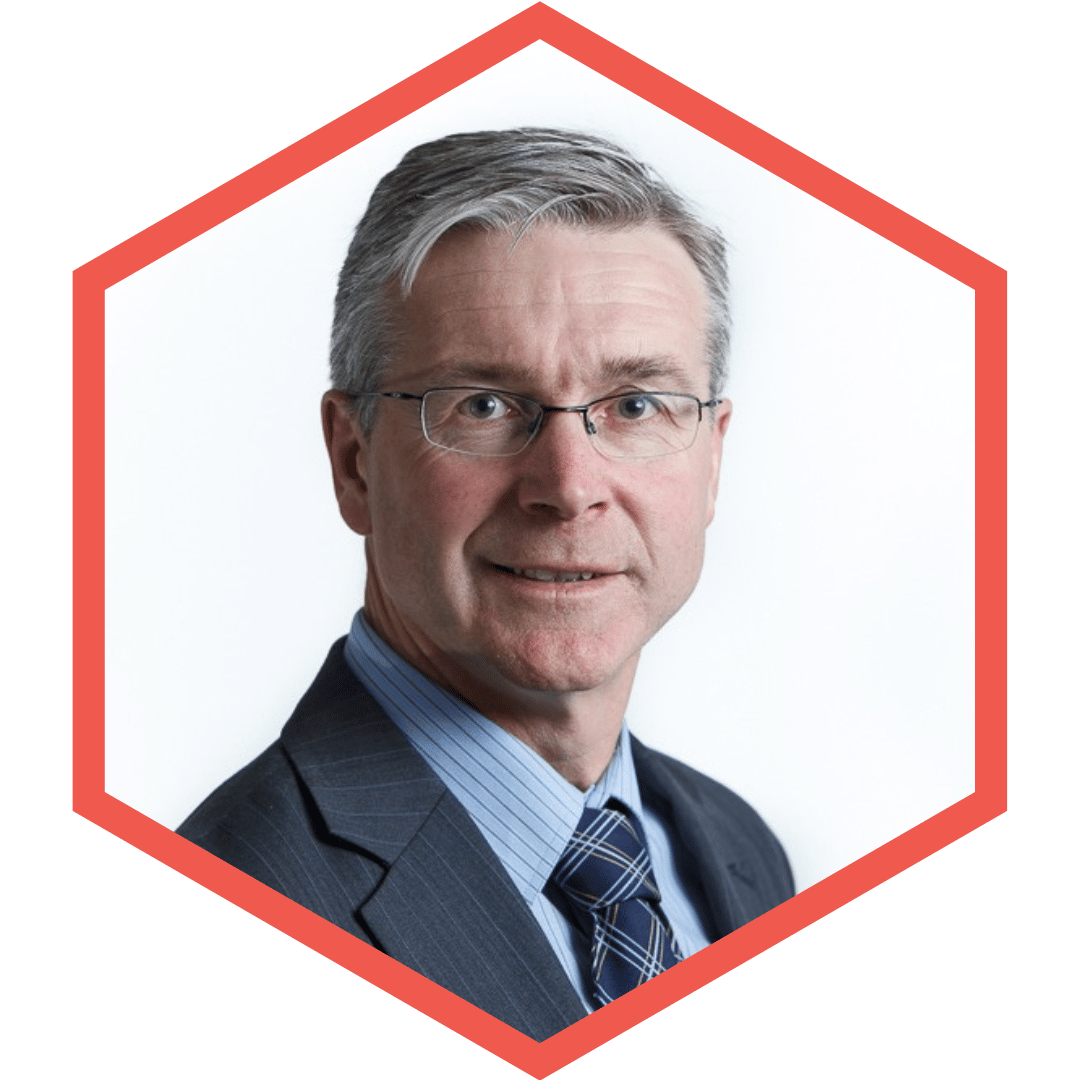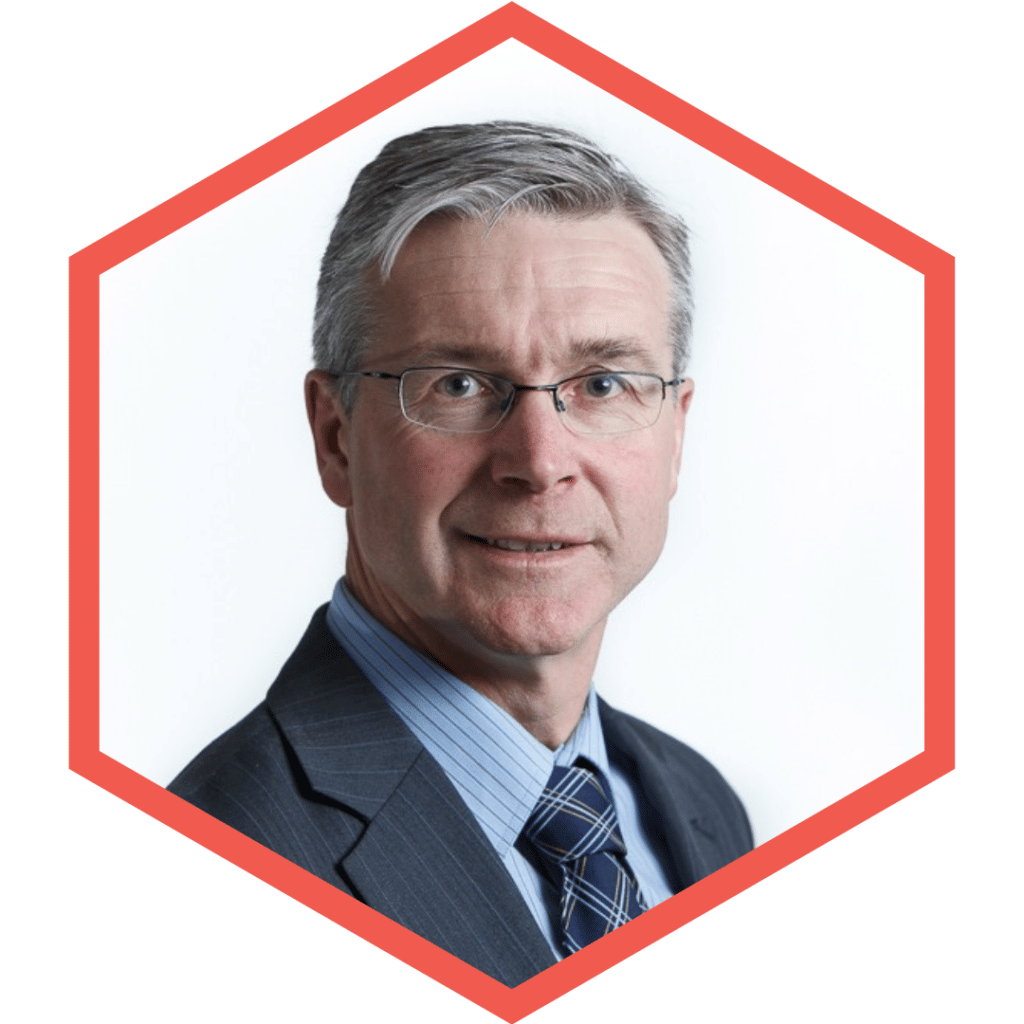 Daniel Butler
Director, DBA Lawyers
Dan is recognised as one of Australia's leading SMSF lawyers complemented by his taxation and commercial expertise.
Dan works predominantly in the fields of tax and superannuation, is a qualified Chartered Tax Adviser and a Specialist SMSF Advisor™.
Dan is a regular seminar presenter on tax and SMSF topics and has published extensively in these areas. Dan regularly presents for the major professional bodies. Dan presents on the subject of Taxation of Superannuation at the University of Melbourne's Master of Laws/Tax program.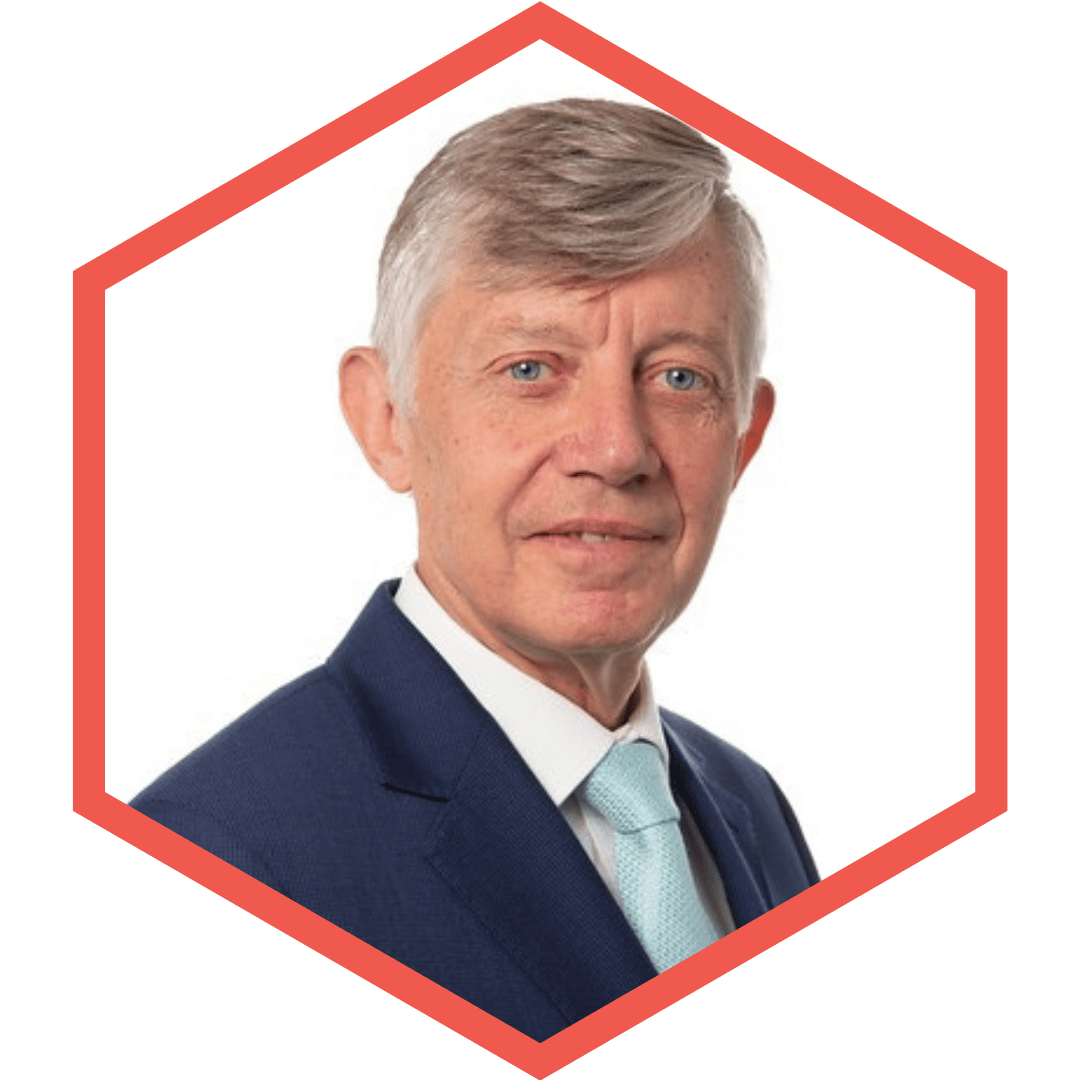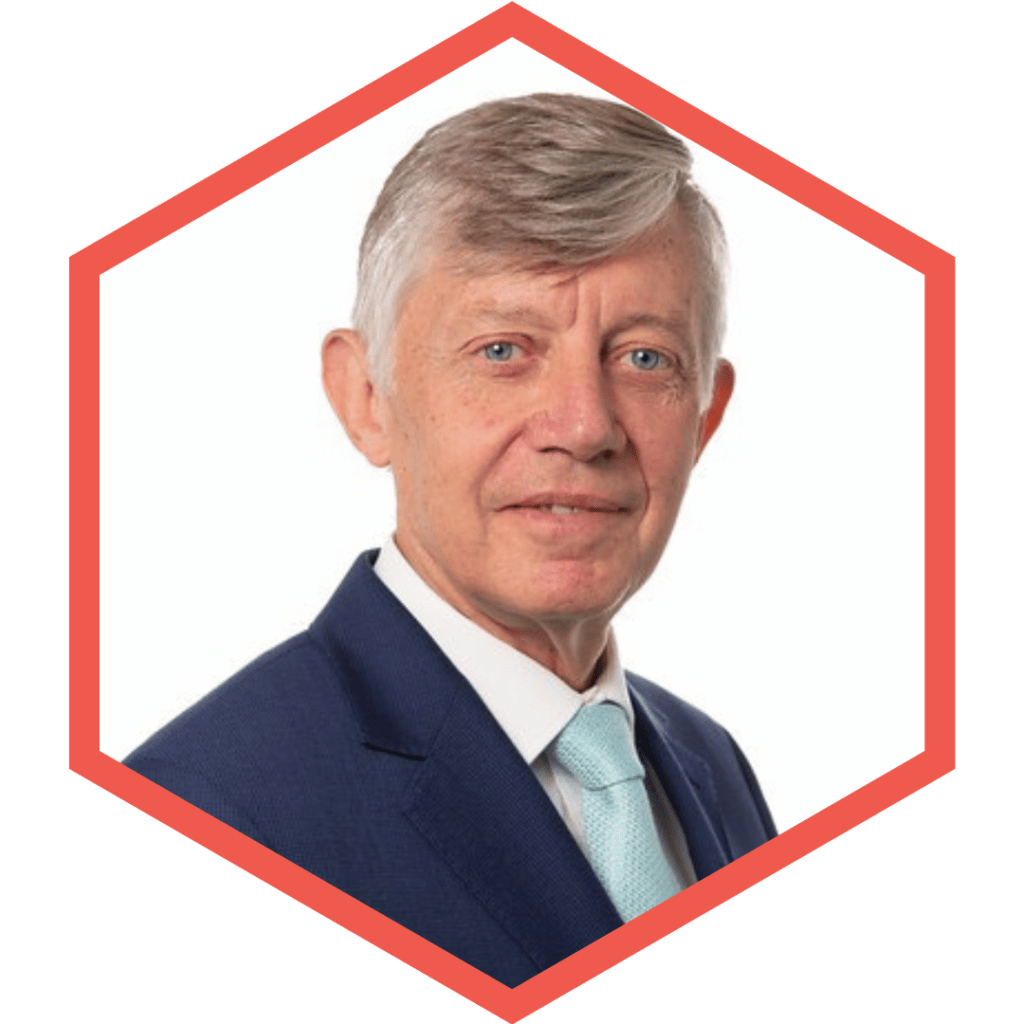 Graeme Colley
Executive Manager Technical & Private Wealth, SuperConcepts
Graeme Colley is the Executive Manager, SMSF Technical and Private Wealth at SuperConcepts.  In that role his responsibilities include the provision of technical and education services to private wealth clients, maintaining the company's media and corporate profile and its advocacy with government.
Graeme has considerable taxation and superannuation experience gained from senior positions in the ATO, as an Assistant Commissioner of the Insurance and Superannuation Commission, ING as well as leading fund managers and consultants, including Macquarie Bank, Mercer and Chartered Accountants ANZ.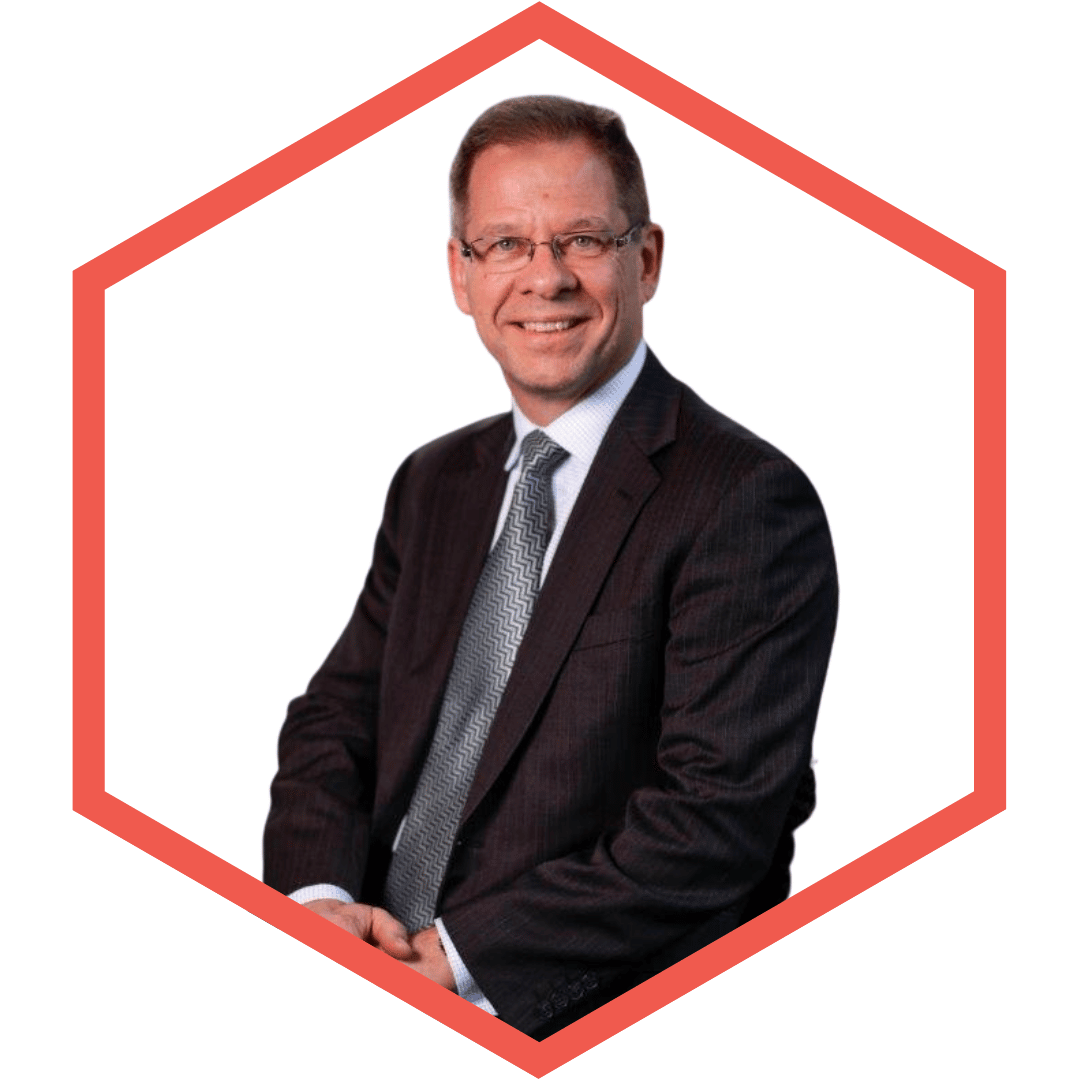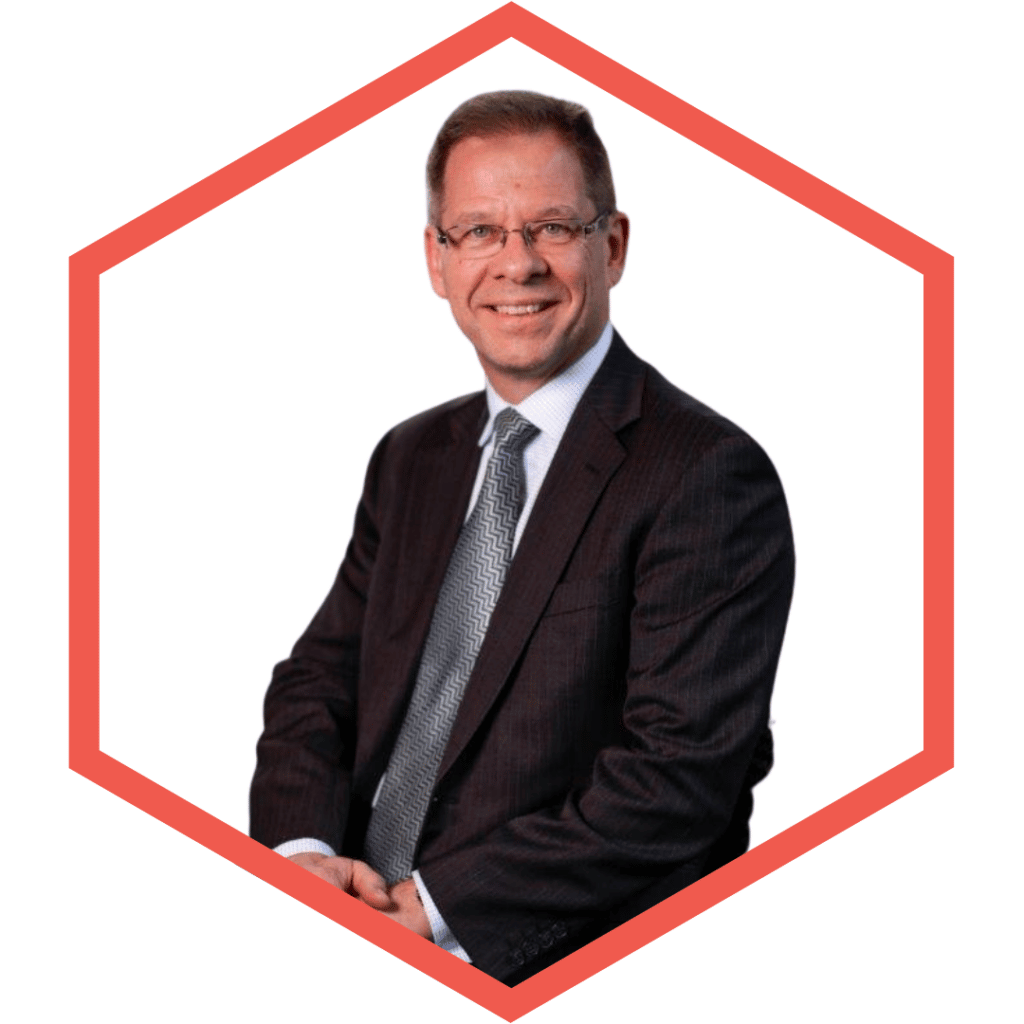 Peter Crump
Senior Consultant – Private Wealth, BDO Adelaide
Peter is a Senior Consultant in Private Wealth at BDO Adelaide and provides financial advice and support to his personal and SMSF clients. As an actuary he also provides expert advice and evidence on superannuation in Family Law matters.
He has been influencing or advising SMSFs in some form or other for 30 years, pre dating the current SIS legislation.
He is a Fellow Member of the SMSF Association, as an SMSF Specialist Adviser. Other qualifications include:
CERTIFIED FINANCIAL PLANNER® professional,
Graduate of the Australian Institute of Company Directors,
Chartered Tax Adviser, and
Fellow of the Institute of Actuaries of Australia
Peter received the SMSF Association Chair Award for 2020 in recognition of his contribution to the SMSF Sector.
A non-executive director of the SMSF Association from to 2010 to 2018, including Chairman from 2012 to 2014.
Numerous presentations have been given to professional conferences over the years on SMSF related issues and Peter is keen on guiding and mentoring new speakers and presenters.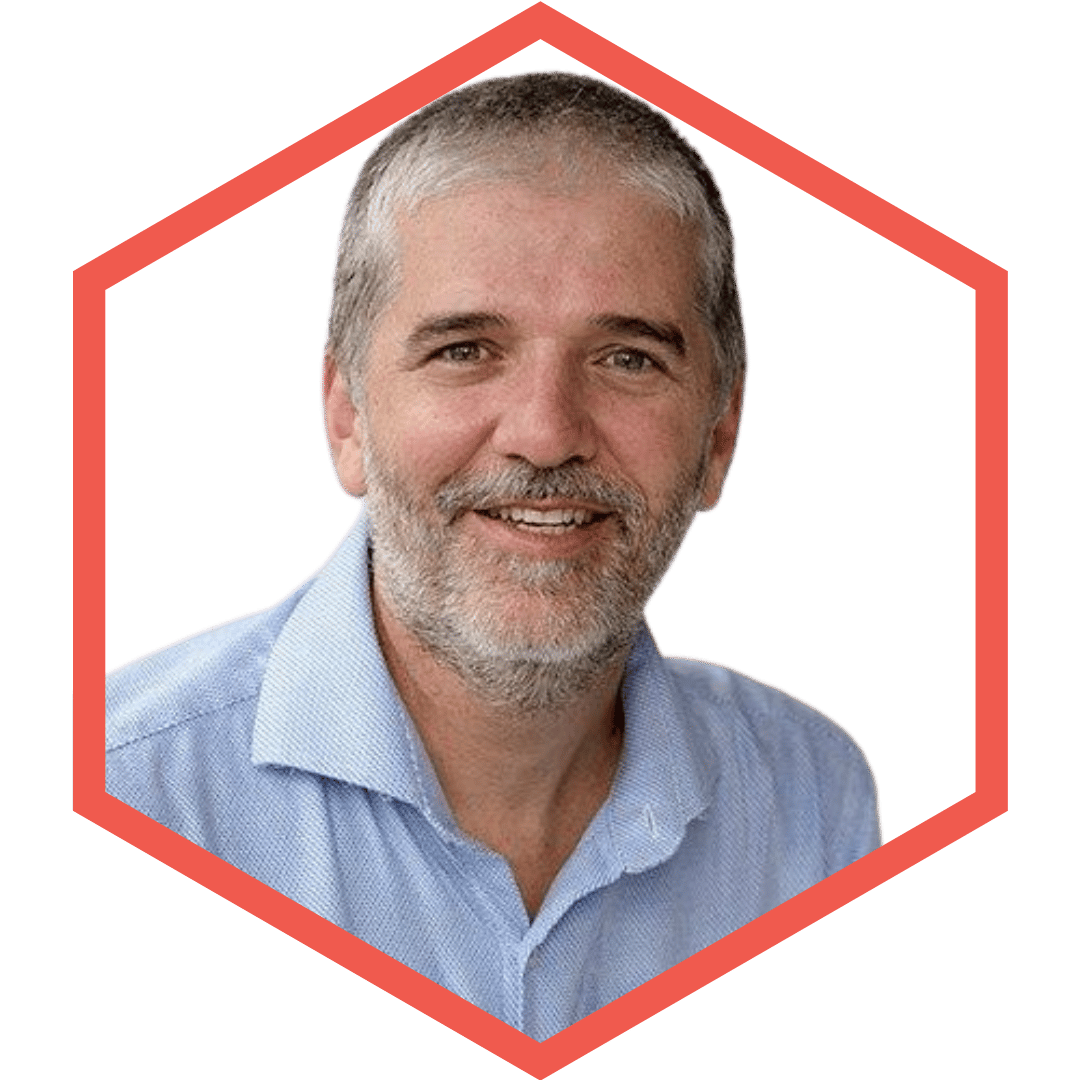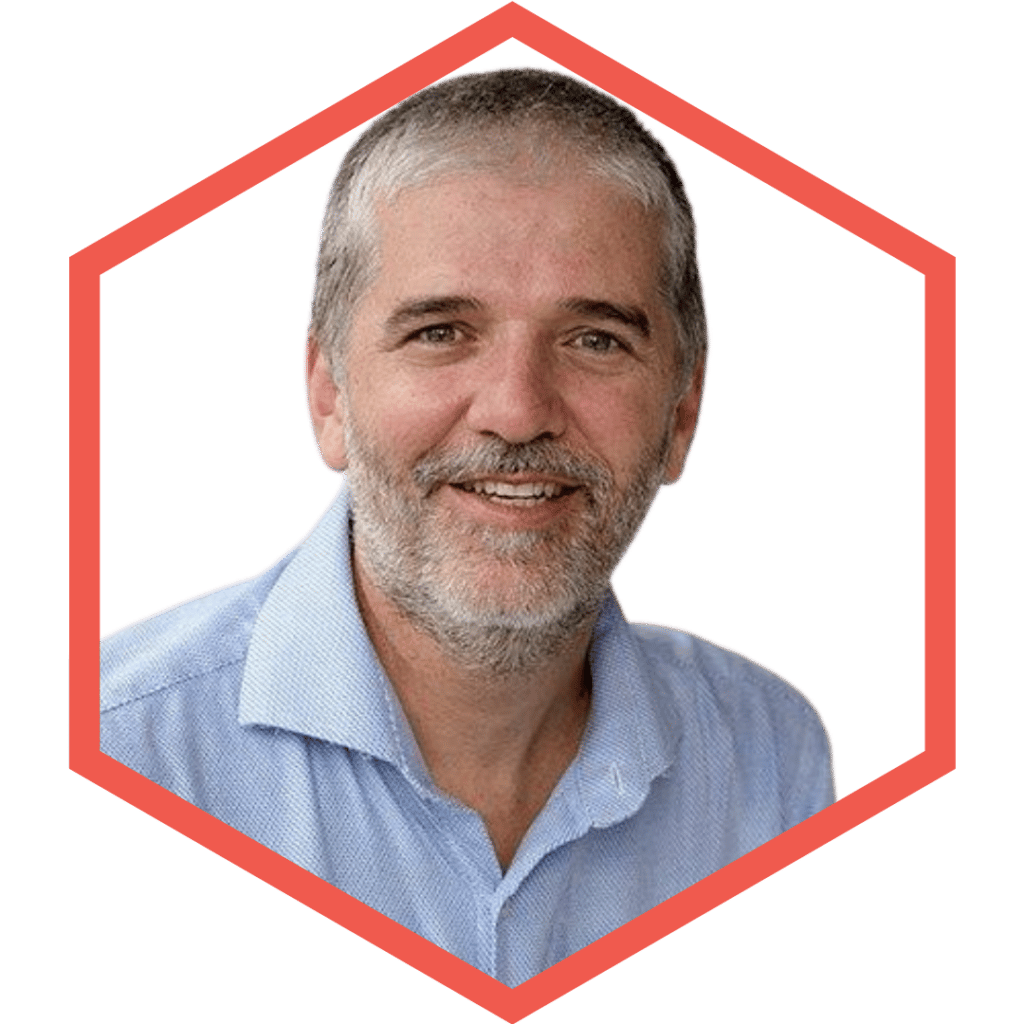 Craig Day
Head of Technical, Colonial First State
Craig is the Head of Technical Services at Colonial First State and has over 20 years' experience in the financial services industry.
Craig team is responsible for providing high quality technical support to financial advisers and to Colonial First State's superannuation and platform businesses. 
Craig is a sought after presenter at industry conferences and professional development events and is actively involved in providing ongoing specialist adviser education. 
Craig holds a Bachelor of Science and a Masters of Taxation (Financial Planning) and is a Fellow Member of the SMSF Association.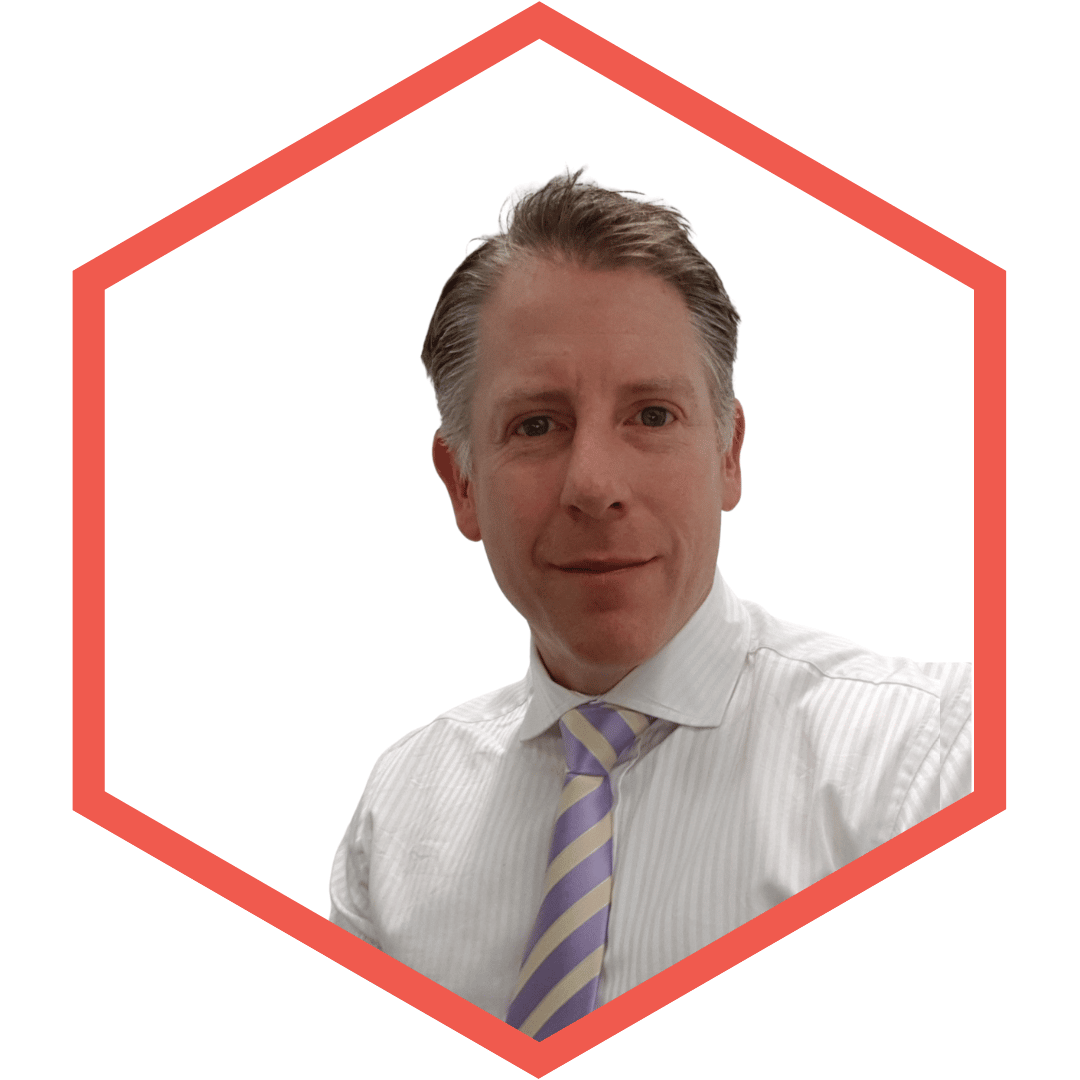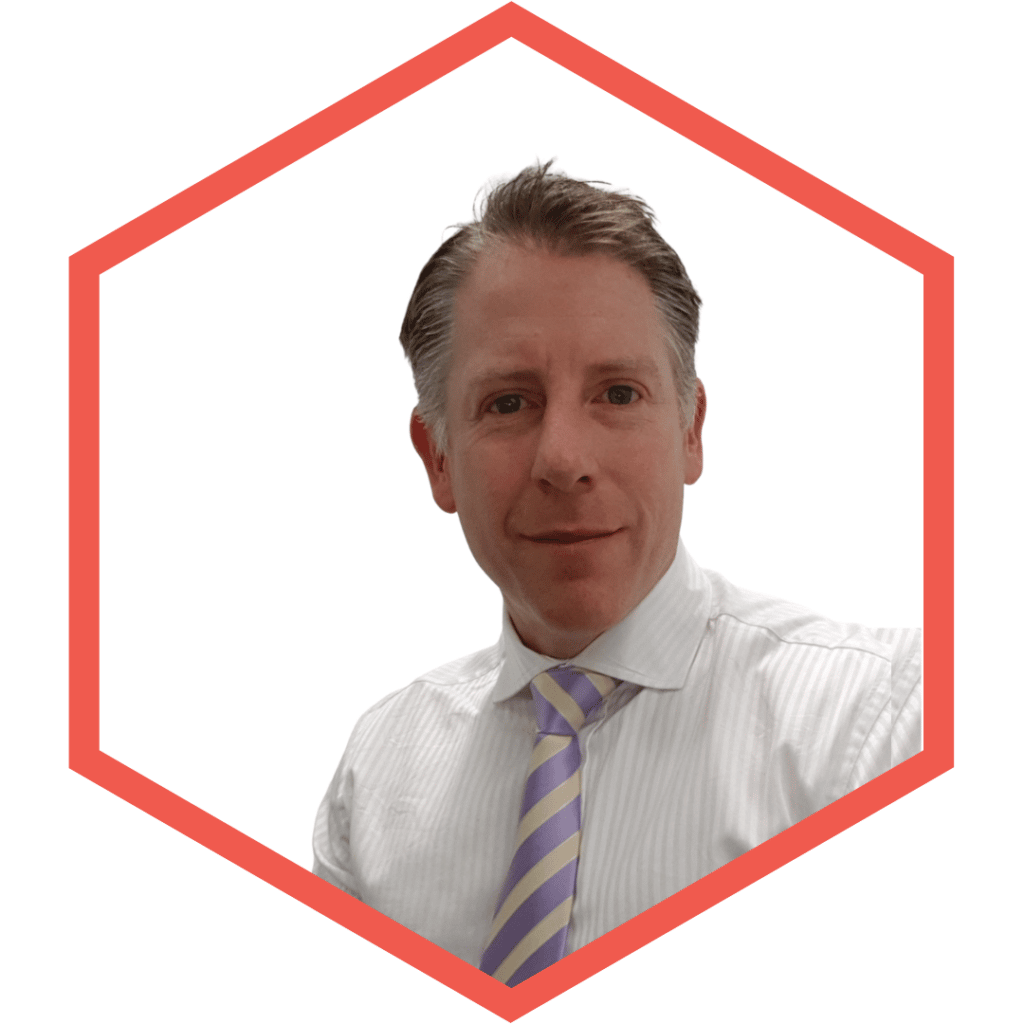 Paul Delahunty
Director – Superannuation and Employer Benefits, Australian Taxation Office
Paul Delahunty is the Director of the SMSF Approved Auditors area of the ATO and has responsibility for engaging with industry partners, assessing risks and delivering compliance treatment strategies for SMSF Auditors.
Paul has over 20 years of experience working in government regulatory roles and during this time has maintained a strong interest in working with tax and superannuation intermediaries. Prior to joining the Superannuation and Employer Obligations business line of the ATO, Paul led the Investigations & Enforcement area at the Tax Practitioners Board for 5 years.
As a CPA, Paul also has a strong professional association connection and is a member of CPA Australia's disciplinary tribunal.
His role includes chairing the SMSF Auditors Professional Association Stakeholder Group and he attends the monthly SMSFA Auditor Discussion Group on behalf of the ATO.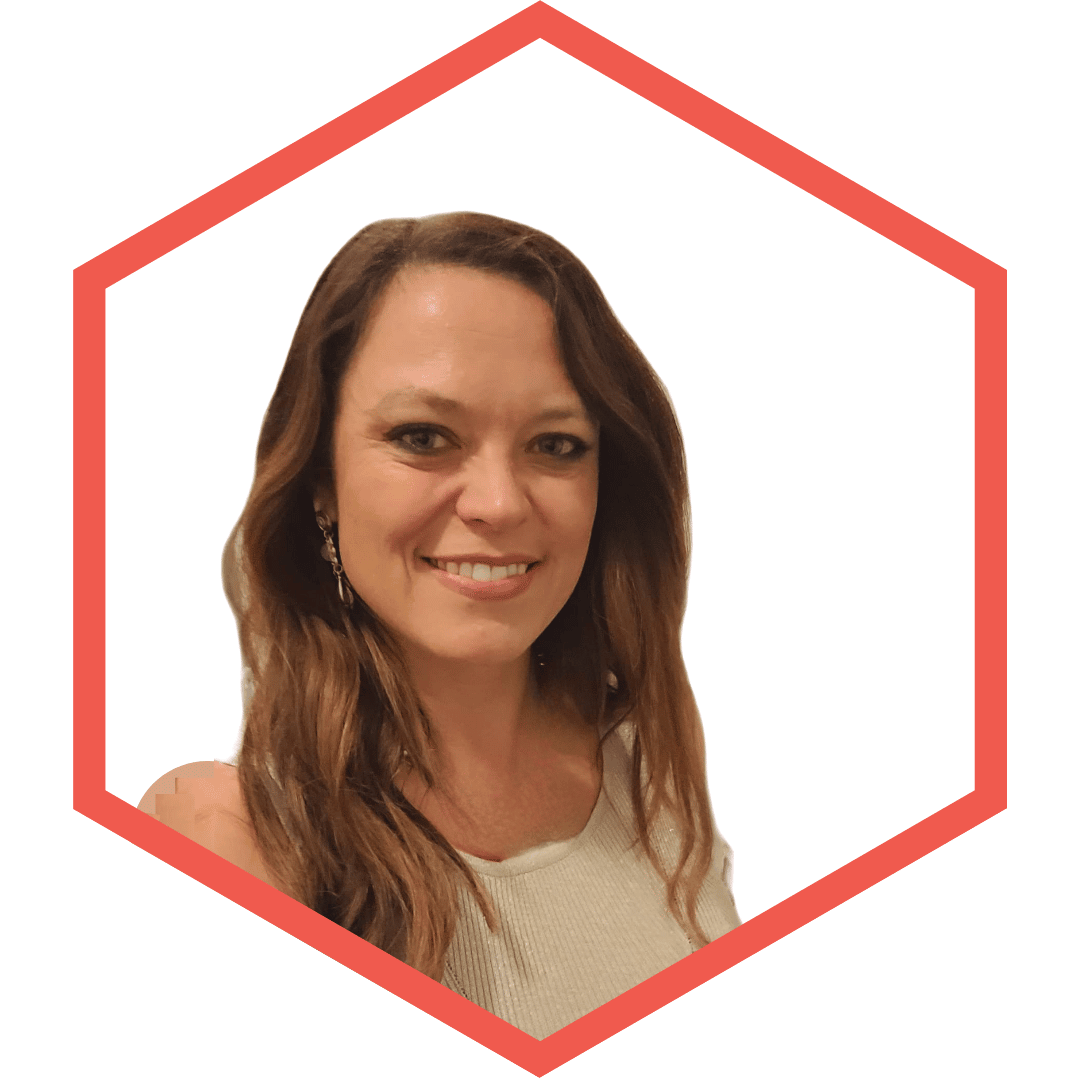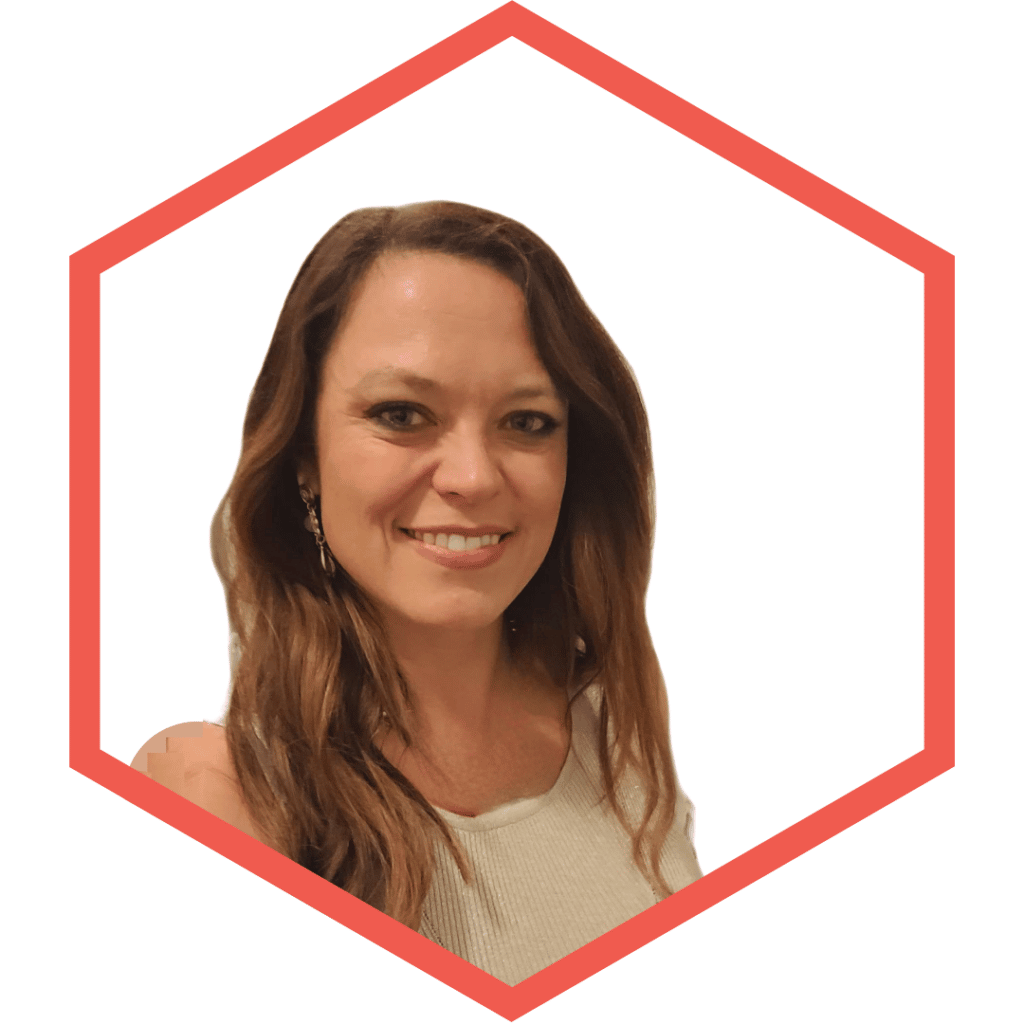 Danni Dixon
Technical Development Manager, Aged Care Steps
Danni has been in the financial services industry for 17 years and recently joined the Aged Care Steps team, the leading business supporting professionals to implement aged care advice solutions into financial planning practices.
Danni has spent the last decade helping build and develop a specialist aged care advice division within a boutique financial planning practice.
During this time, she developed extensive knowledge on the aged care system from consumer, adviser and provider perspectives.
Danni has seen firsthand the positive impact that specialist advice can have for clients and their families and is a passionate advocate for the sector. She was part of the inaugural LASA NextGen Ambassador program.
Danni holds a BSc from University of Western Australia, a Masters of Financial Planning and is an FPA Aged Care Specialist™.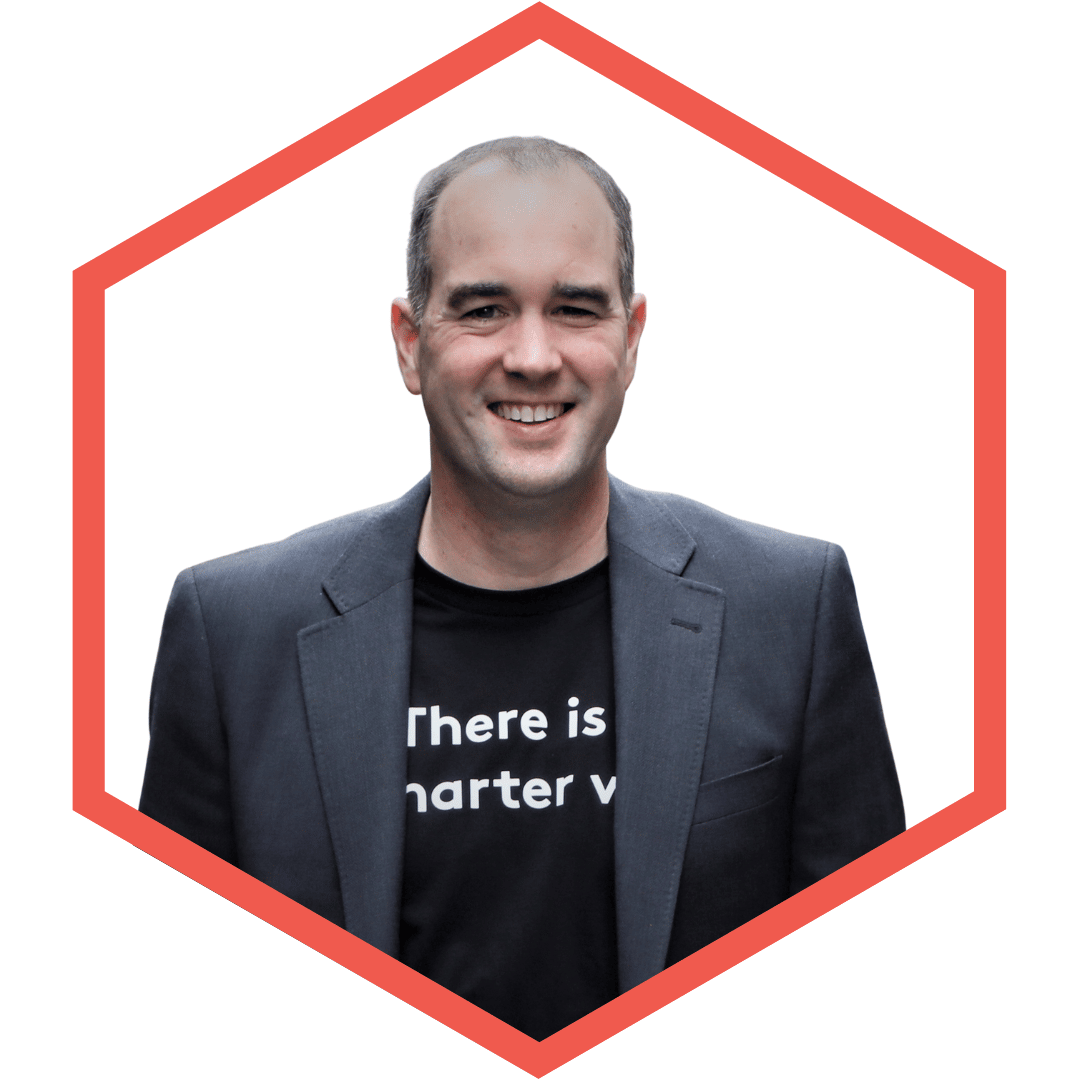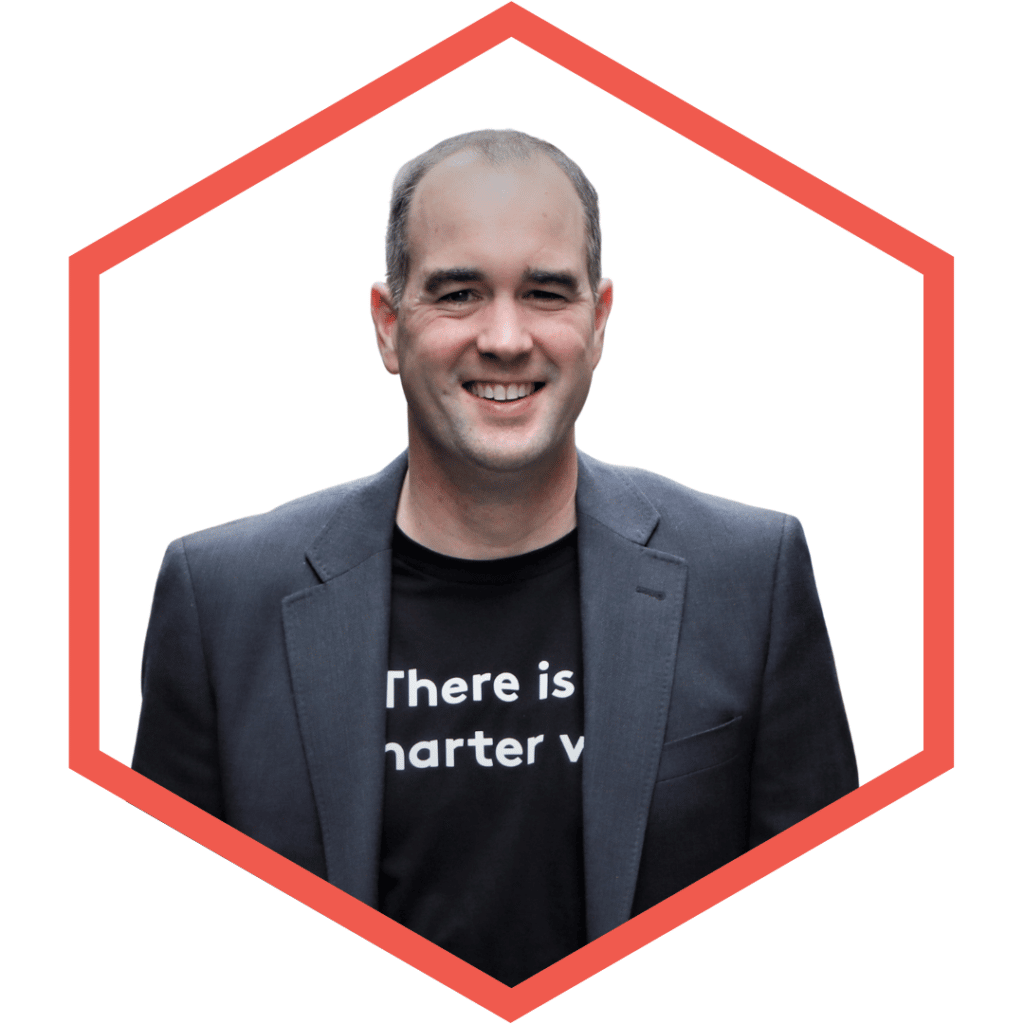 Aaron Dunn
CEO & Co-founder, Smarter SMSF
Aaron is a well-known identity within the SMSF sector and is seen as a trusted source for professionals to learn more about SMSFs and the direction of the industry. His insights into both technical and practice-based issues within the SMSF sector sees him regularly sort out to participate as a key stakeholder across regulatory and policy-related matters. He is also an active contributor to discussion on topics across various forms of financial media.
As an SMSF specialist with more than 20 years experience, Aaron is the CEO and Co-founder of Smarter SMSF, a business that focuses on delivering best-practice documents, training and support for professionals working within the SMSFsector.
A lover of sport, in particular AFL football (Essendon) and athletics, Aaron was previously a nationally ranked high jumper having set a personal best jump of 2.14m. You can also strike up a conversation with him to discuss his love of craft beer!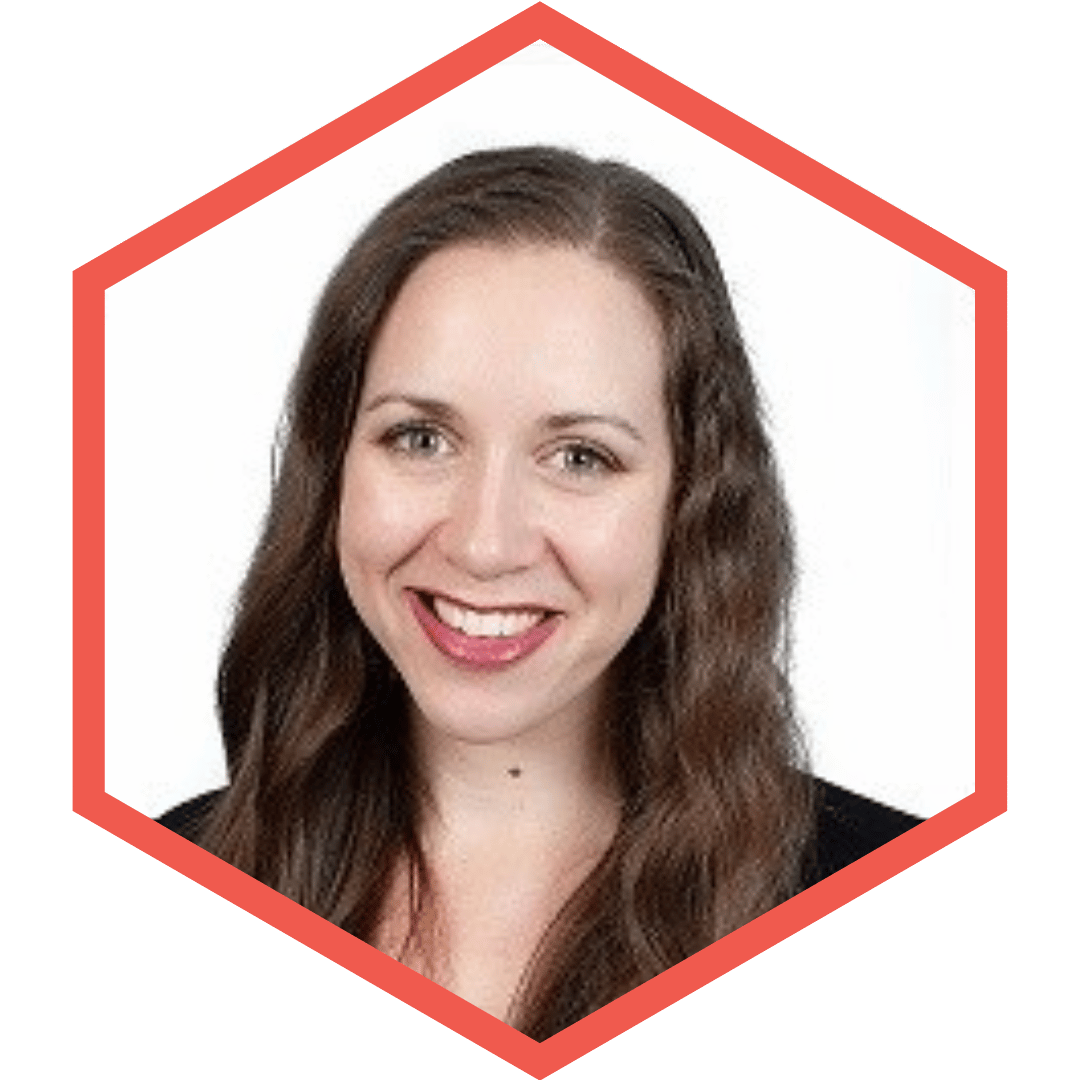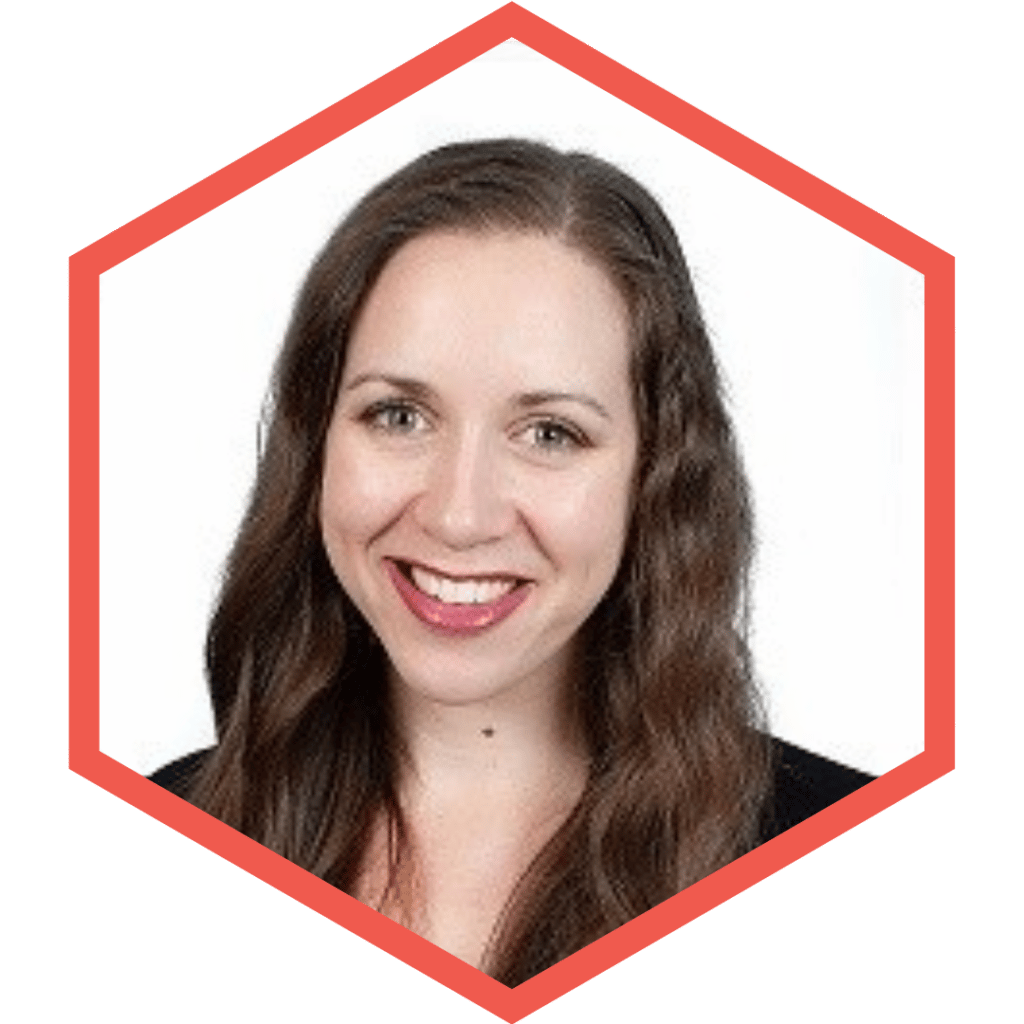 Melanie Dunn
Principal, Accurium
Melanie is Principal and Senior Actuary at Accurium. She is a Fellow of the Institute of Actuaries of Australia (FIAA) and is an SMSF Specialist Adviser (SSA) with over 15 years' experience at Accurium in our superannuation team. She is passionate about assisting professionals efficiently and effectively deliver superior retirement outcomes to their clients and is a key driver of the design, development, and delivery of superannuation, SMSF, and actuarial services for Accurium.
Melanie's knowledge and passion for SMSFs and retirement has seen her develop into a thought leader and coveted educator. Her extensive knowledge and experience with Australia's retirement system, best practices and legislation makes Melanie a very versatile educator in the SMSF and retirement landscape.
As well as working in SMSF training and compliance, Melanie provides actuarial advice to financial planners, accountants and lawyers, and consultancy services to superannuation funds and other institutions. She is also a member of the SMSF Association Tasmanian Chapter and sits on the Actuaries Institute Retirement Income Working Group committee.
Melanie is a keen squash player and qualified squash coach, and she enjoys watching sport and walking her dogs.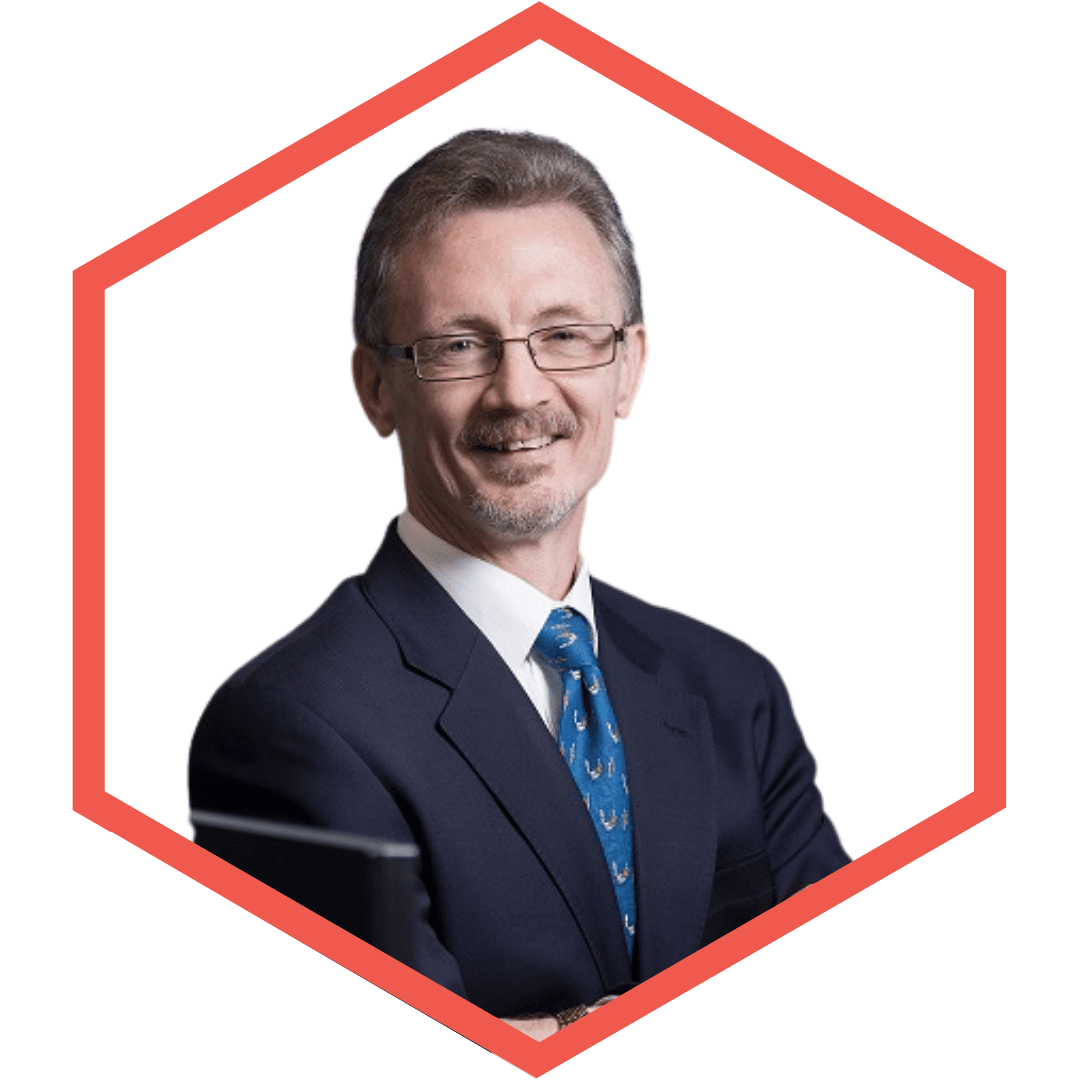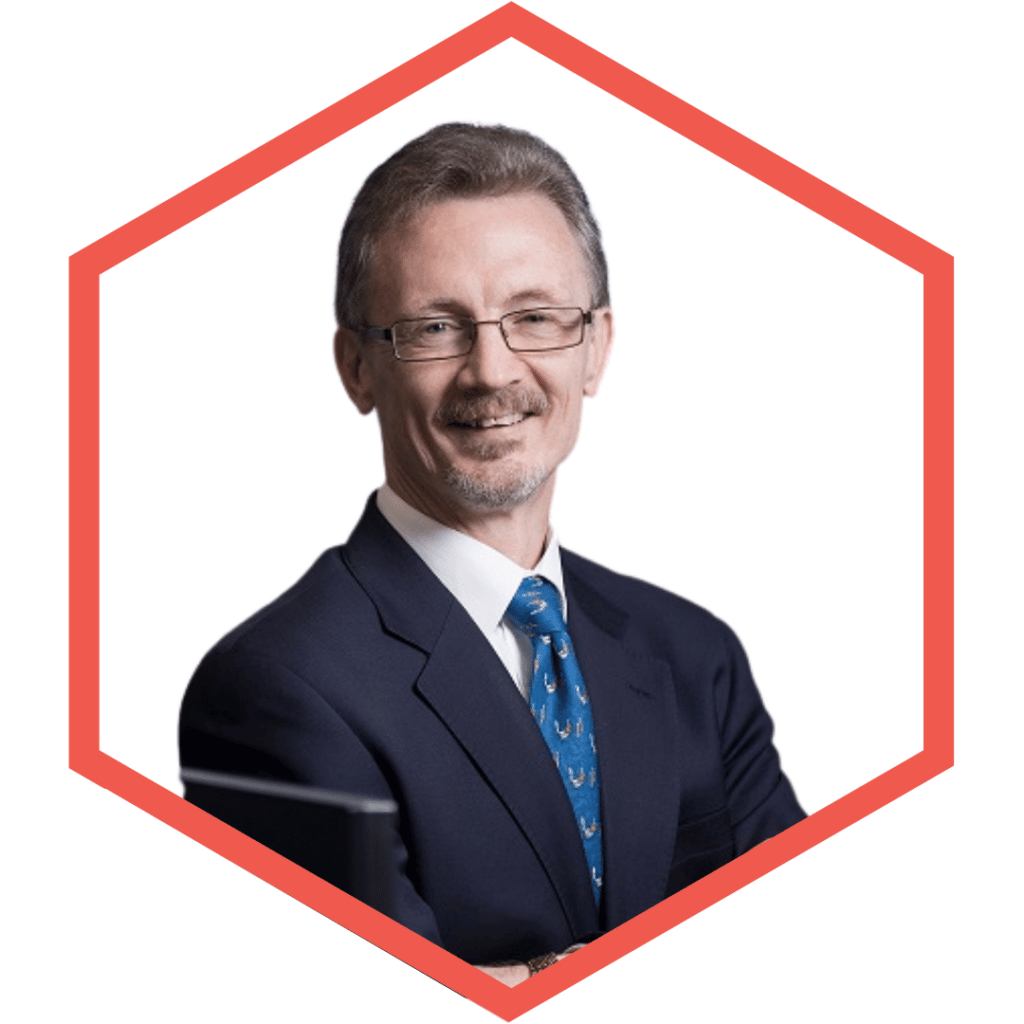 Mark Ellem
Head of Education, Accurium
Mark generally needs no introduction in the SMSF space, he is a popular, experienced and highly sought after presenter who is passionate about educating accountants and SMSF practitioners about SMSFs and strategies to make SMSFs a successful part of their business.
He has extensive experience in Self-Managed Superannuation Funds (SMSFs), Pension Funds, Income Tax and Financial Advisory. He is a Fellow of the CPA, IPA and SMSF Association, and received the 2018 SMSF Association CEO award in February 2019 for his contribution to the association and was in the inaugural group of association members to advance to the status of Fellow in February 2020.
Along with Mark's regular appearances presenting at national SMSF conferences, he also heads up Accurium's online education and presents webinars and webclasses to provide an online interactive learning experience providing CPD hours. He regularly composes content, FAQs and CPD assessments for the Accurium TechHub. He provides in-house training to a number of organisations and can provide bespoke training to suit the needs of your organisation.
Mark frequently delivers editorial contributions and provides comment for the media, and has been featured in popular trade media including selfmanagedsuperannuation and SMSF Adviser.
He has spent over 30 years in accounting practices and SMSF administration companies, including running his own accountancy practice and SMSF administration and compliance advice company for ten years.
Mark is a member of the Austin Motor Vehicle Club of Queensland and enjoys driving his classic Austin cars, a 1968 Austin 1800 Mk1 and a 1955 Austin A50 Cambridge, when they're running and working on them (when they're not).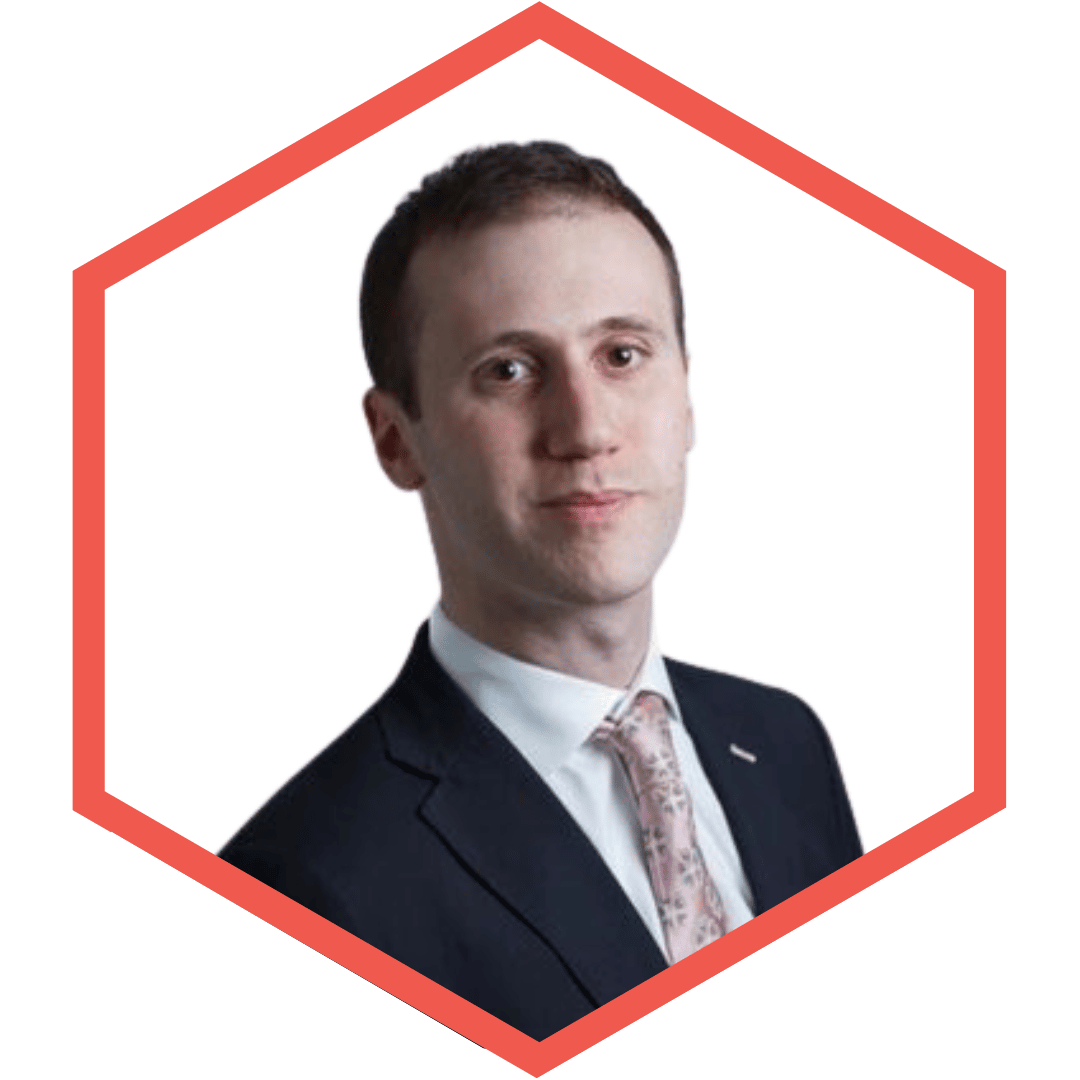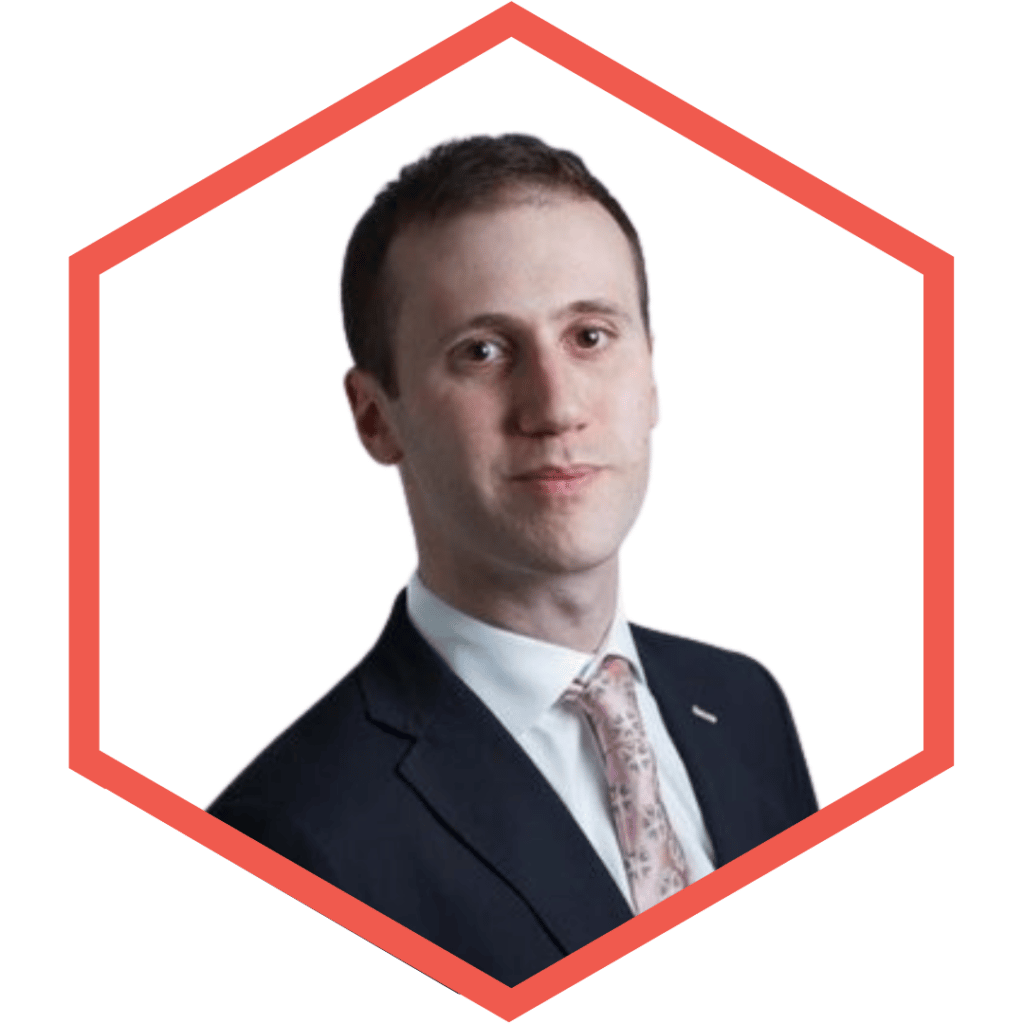 Bryce Figot
Special Counsel, DBA Lawyers Pty Ltd
Bryce is recognised as one of Australia's leading SMSF lawyers. He has worked predominantly in the fields of tax and superannuation over the past 17 years and holds a Master of Laws from the University of Melbourne.
Bryce is a regular seminar presenter on tax and SMSF topics and has published extensively in these areas. Bryce regularly presents for the major professional bodies including the SMSF Association, CPA Australia, The Tax Institute, Chartered Accountants Australia and New Zealand and DBA Network.
Bryce is regularly quoted and published in the Australian Financial Review, the Herald Sun, CCH and LexisNexis publications, and elsewhere in the financial press. Bryce wrote the book Complete Guide to SMSFs: Planning for Loss of Capacity and Death, published by CCH Wolters Kluwer. Bryce is on the editorial panel of LexisNexis' Australian Superannuation Law Bulletin. He is a Senior Fellow at the University of Melbourne's Law School, where he is the subject coordinator of Taxation of Superannuation.
Bryce is a Specialist SMSF Advisor® as well as being a Chartered Tax Adviser.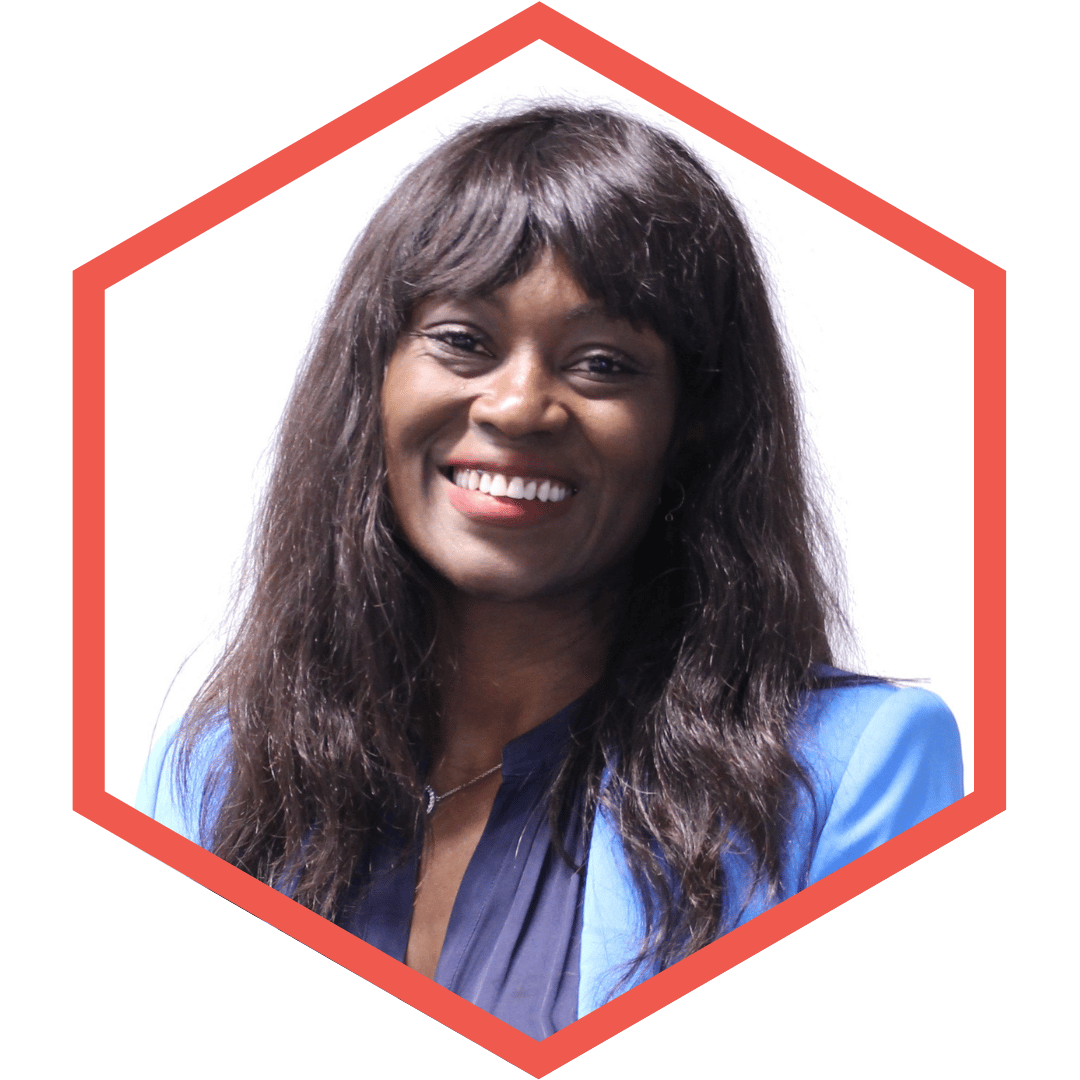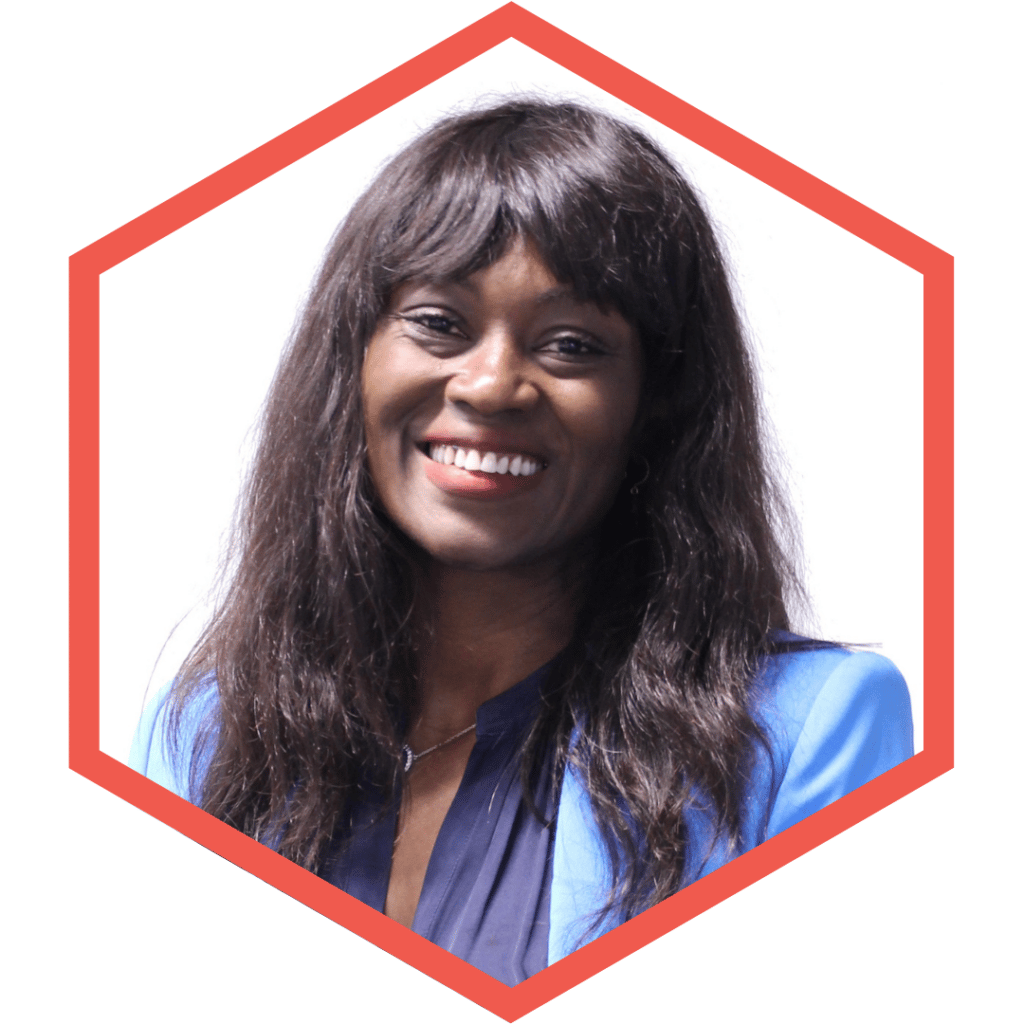 Dr Irene Guiamatsia
Head of Research, Investment Trends
Dr Irene Guiamatsia is a seasoned researcher with two decades of experience spanning academia, market research and financial regulation.
She leads Investment Trends' team of industry experts and statistical analysts to deliver deep insights research on the behaviours, buying preferences and expressed needs of investors and financial advisers in Australia and around the world.

A key component of Investment Trends mission is to give voice to the end users of financial services. To deliver this, we regularly contribute with industry media and events; and engage with key decision makers across leading financial services organisations, regulators, and industry associations.

Irene graduated with a Bachelor of Mechanical Engineering from École Polytechnique de Montréal in 1999 and a PhD in Aerospace Engineering from the University of Toronto in 2007.

She held postdoctoral research fellowships at Imperial College London and the University of Sydney prior to joining Investment Trends and subsequently ASIC from 2019 to 2021.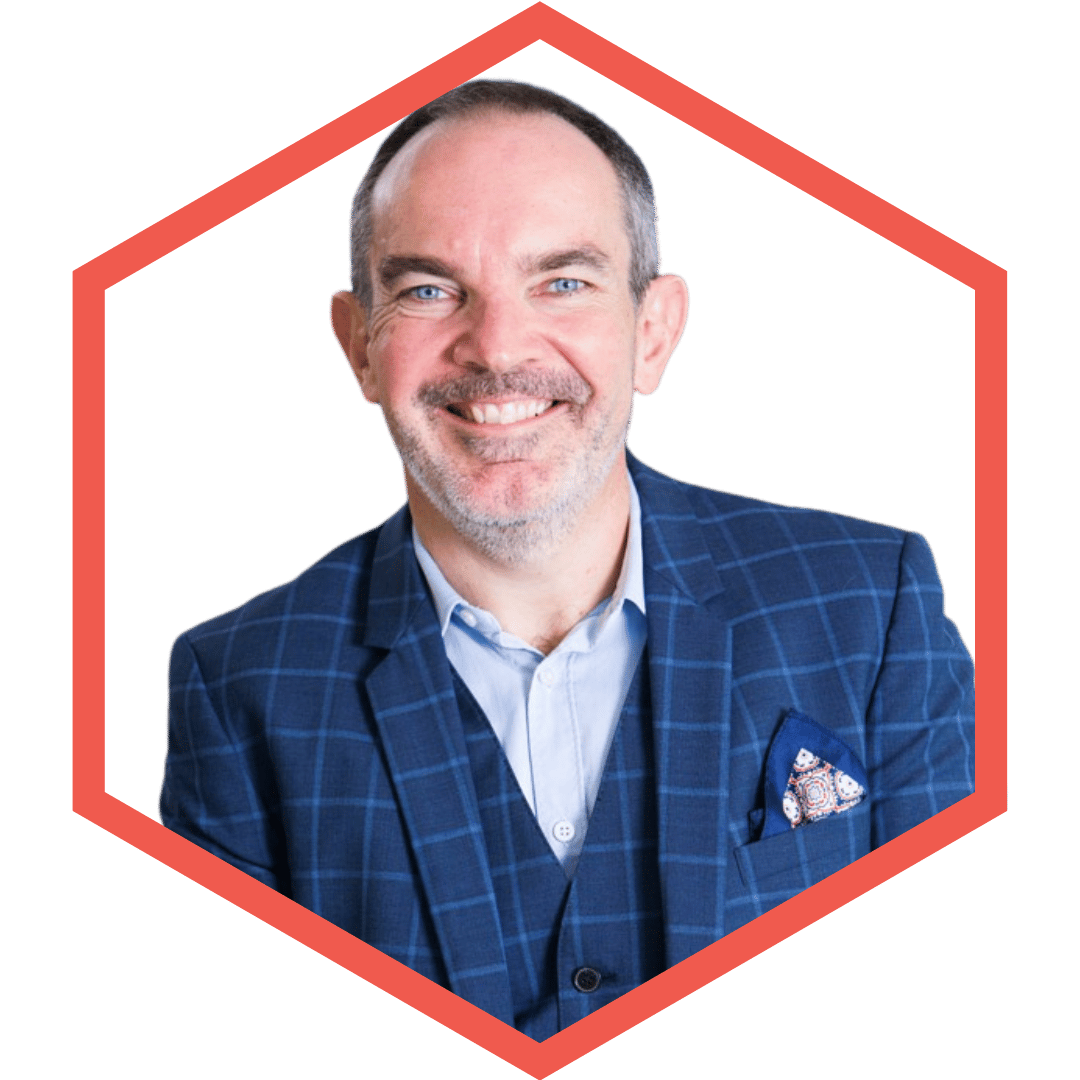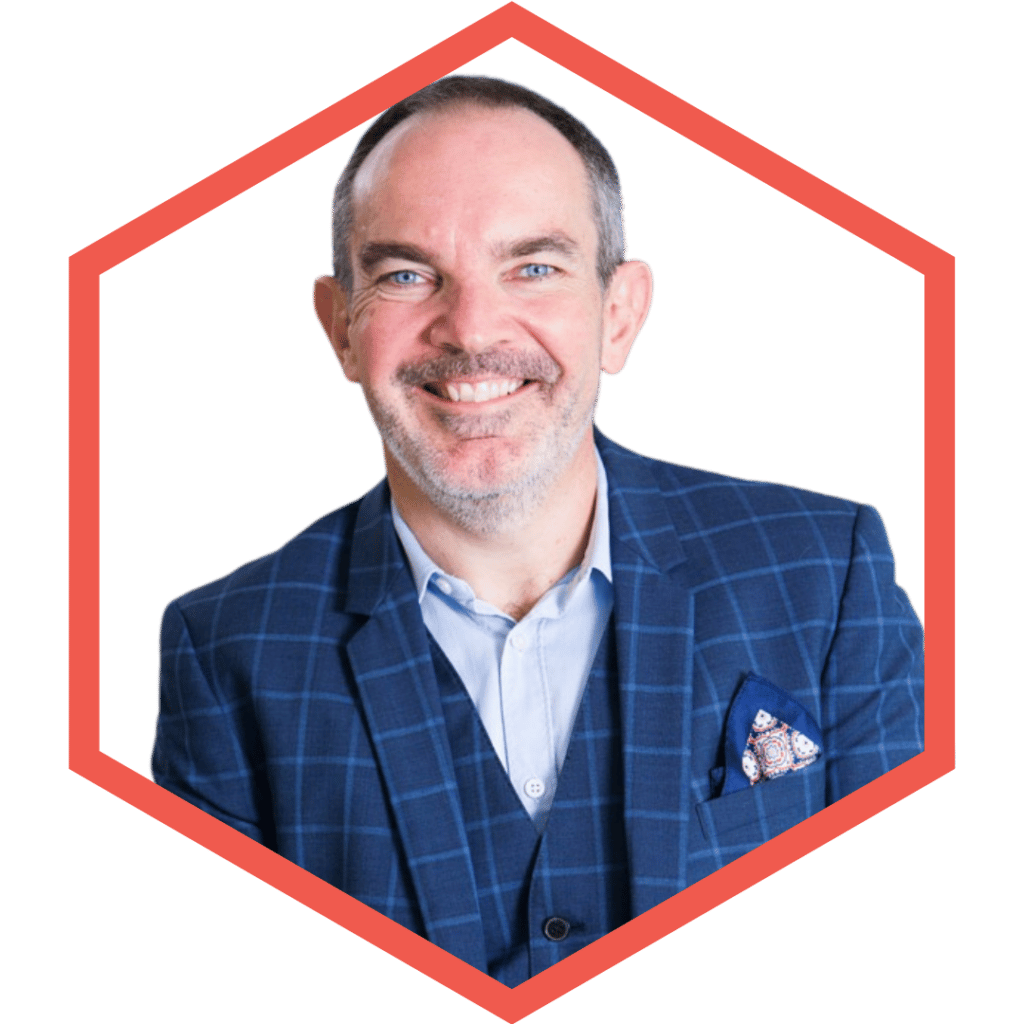 Scott Hay-Bartlem
Partner, Cooper Grace Ward
Scott is a partner in Brisbane law firm Cooper Grace Ward and a director of the SMSF Association.
He and his team specialise in assisting clients and their other advisers including accountants and financial planners with tax and superannuation (particularly SMSFs) advice; estate planning, administration and disputes; family businesses, business structuring; business succession arrangements; asset protection and restructuring. Scott has a particular interest in how these areas intersect with self-managed superannuation funds and the impact of and on these structures.
He is the Chair of the SMSF Association, having joined its board in July 2019. Scott is a SMSF Specialist Advisor™ with the SMSF Association, a Chartered Tax Adviser, a member of the Society of Trust and Estate practitioners. Scott chairs the Cooper Grace Ward Diversity Committee and its ARCUS sub-group, and is the leader of the firm's Private Client Commercial group.
Scott's been selected by his peers for inclusion in the 14th Edition of Best Lawyers in Australia in the practice areas of: Superannuation Law, Trusts and Estates, Wealth Management / Succession Planning Practice and Commercial Law. He was named the 2016 Brisbane Wealth Management/Succession Planning practice 'Lawyer of the Year' and the Superannuation 'Lawyer of the Year' for 2019 and 2022.
Scott has been listed in Doyle's Guide for Queensland Estate Planning lawyers as a pre-eminent practitioner,.
He has a Bachelor of Laws (Hons) and a Bachelor of Business (Accy) from the Queensland University of Technology. Scott also has also completed the Certificate of Superannuation Management and the Diploma of Superannuation Management run through ASFA and Macquarie University, and the Foundation Diploma of Financial Planning.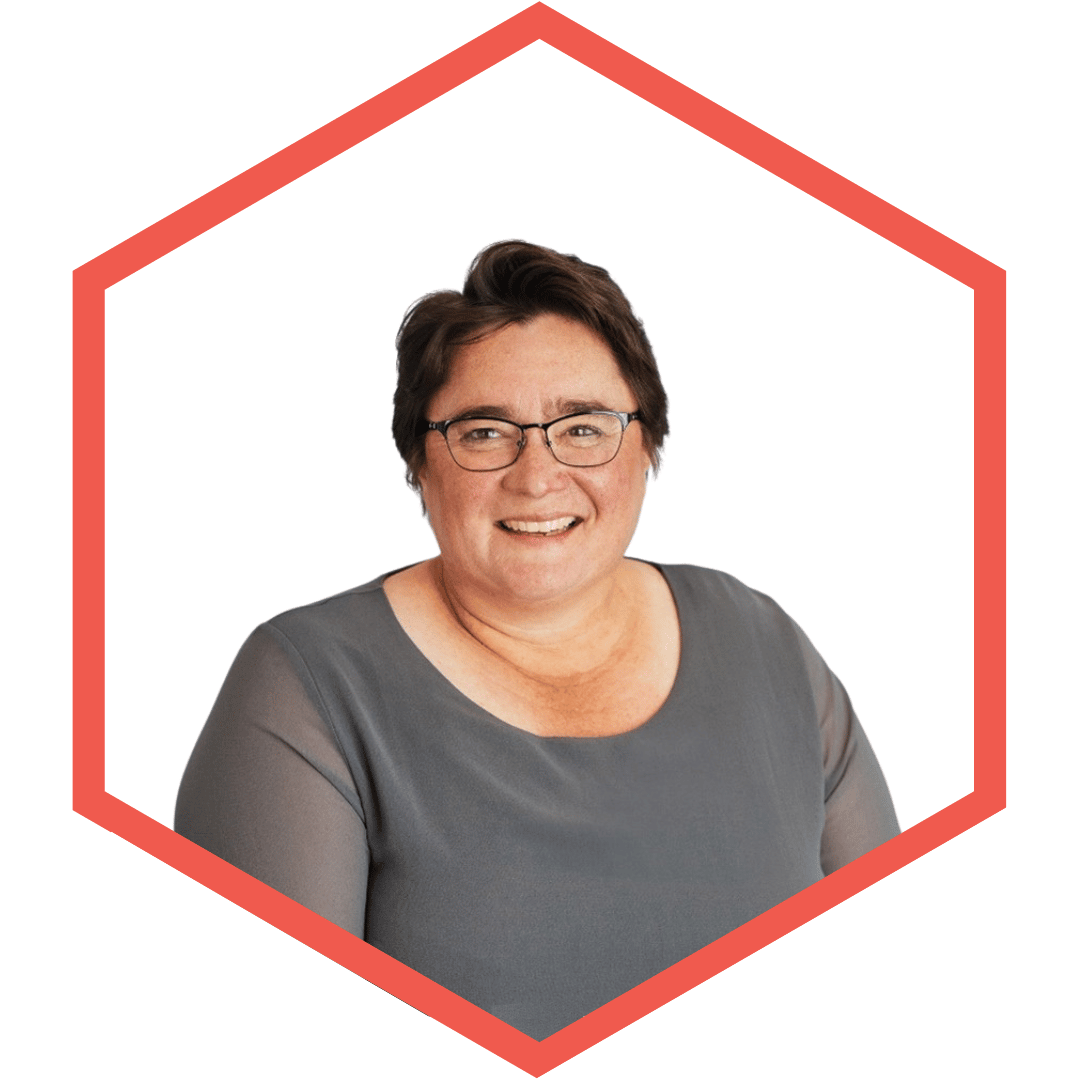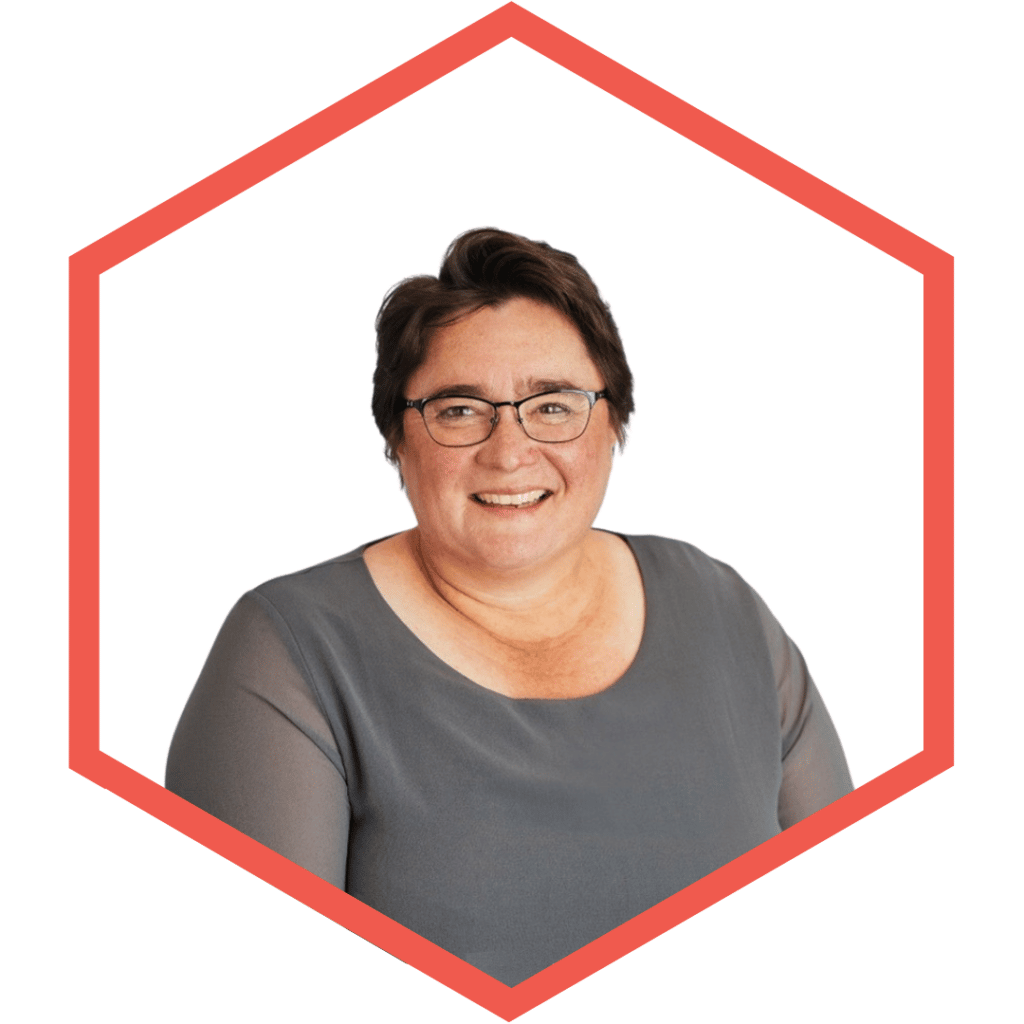 Meg Heffron
Managing Director, Heffron Consulting Pty Ltd
Meg Heffron was one of the founders of Heffron Consulting in 1998 – a business that spans virtually all areas of SMSF practice – actuarial certificates, administration, documents, technical support and education. She is a qualified actuary with a passion for turning deep technical knowledge about SMSFs into practical solutions that accountants and advisers can use to help their clients and grow their businesses. She is a sought-after speaker at events for industry professionals and their clients, a regular contributor to the Australian Financial Review and a variety of SMSF trade publications and a trusted source of knowledge for government and regulators in the development and implementation of superannuation policy.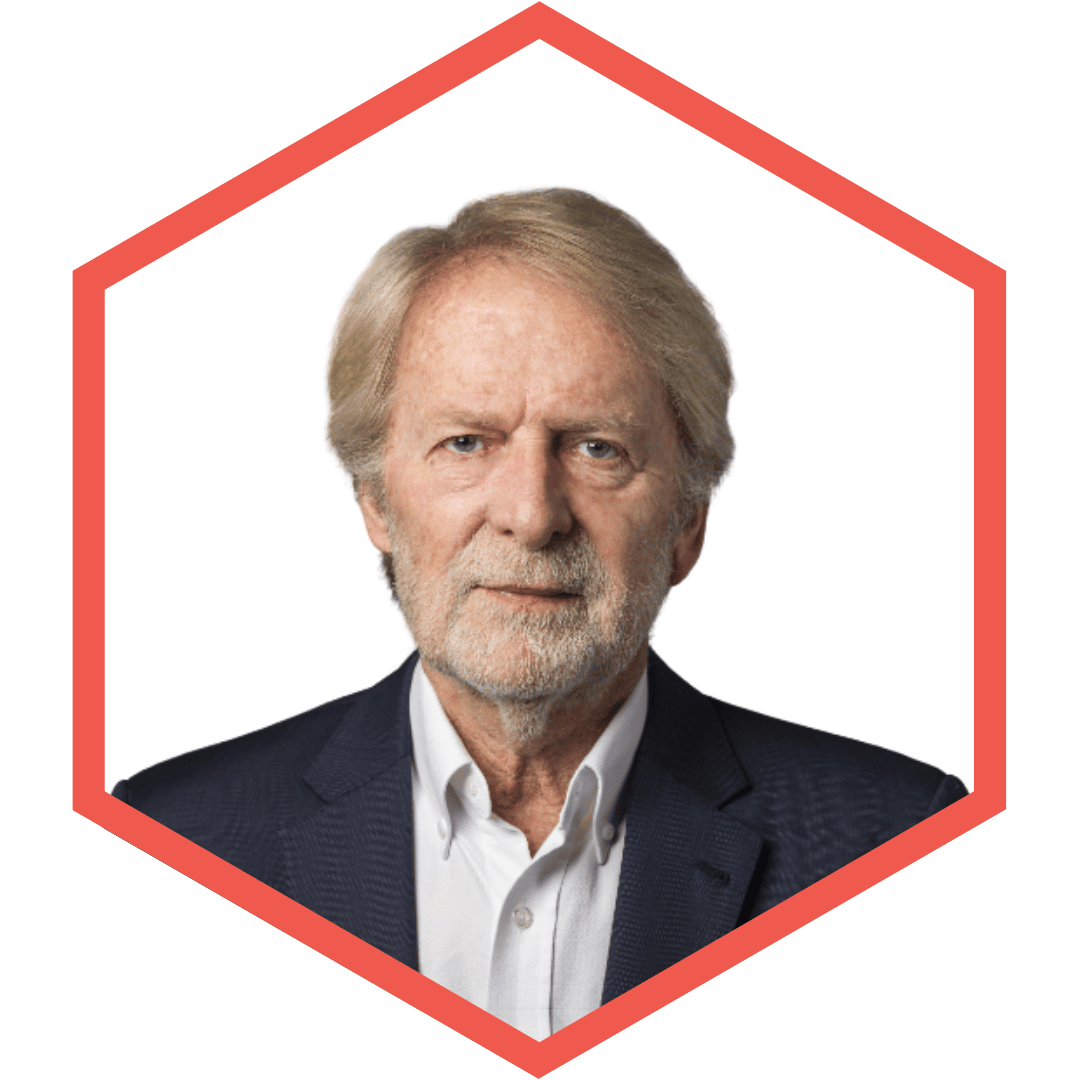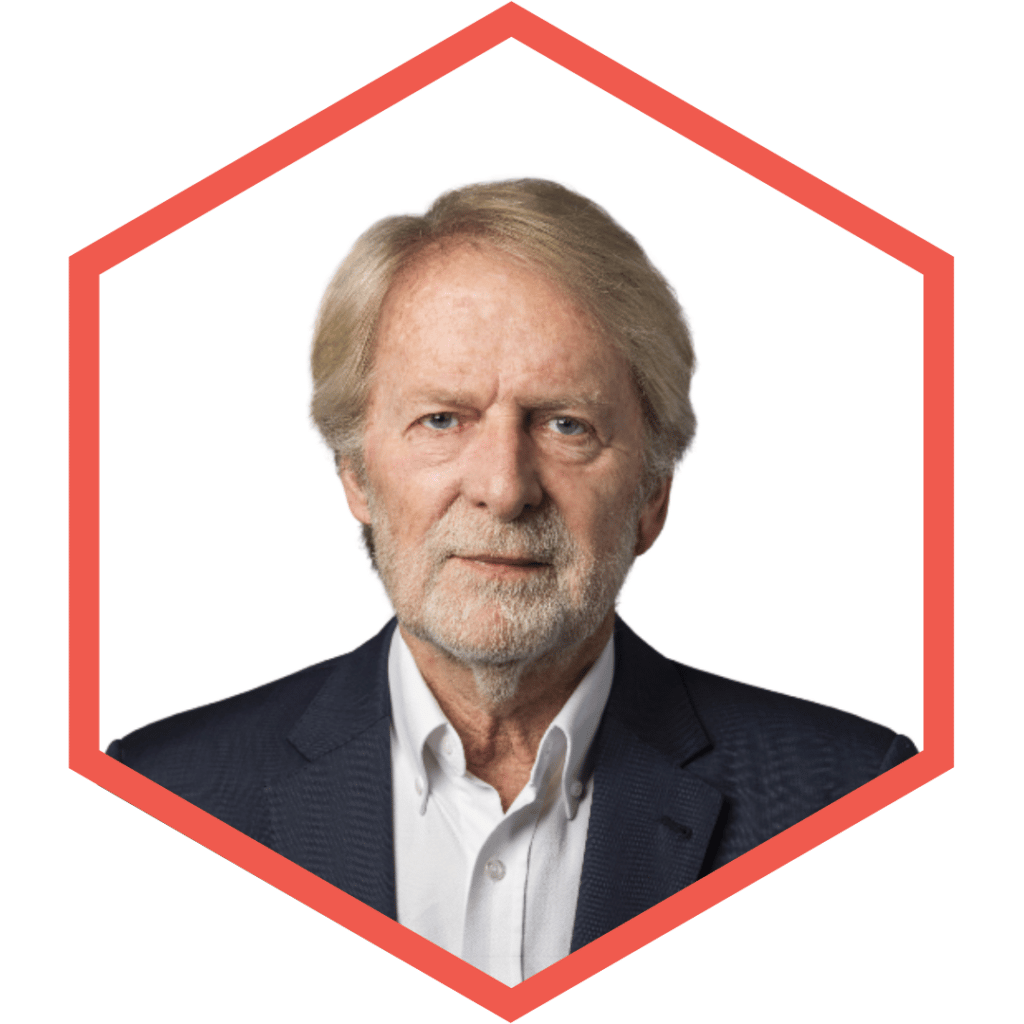 Brian Herd
Partner, HopgoodGanim Lawyers
Brian describes himself as an ageing and passionate lawyer and, for some 20 years, has practised in estate planning and succession and particularly in the area of Elder Law or law relating to older people and their families.
His work extends to the numerous issues in life and estate planning, Centrelink, superannuation, disputes over Wills and Enduring Powers of Attorney, Advance Health Directives, retirement living and aged care, incapacity and disputes about incapacity and decision making, QCAT applications, elder abuse, family agreements, granny flats, family disputes and mediation.
For 3 years in a row, he has been voted by his peers as one of Australia's "Best Lawyers in Seniors and Retirement law" and by 'Doyle's Guide' as a one of only 3 preeminent lawyers in Queensland in the area of health and aged care.
In 2022 he received the Queensland Law Society's "Solicitor of the Year 2022 (Large Firm)" award.
He is the author of the book, "Avoiding the Ageing Parent Trap" published in 2021 which chronicles many family stories from his years of professional experience and offers advice and solutions to respond to the various strains and stresses that adult children will be exposed to in meeting the needs of their ageing parents.
He describes himself as busy, useful and happy following the old adage – "A lawyer doing well by doing good".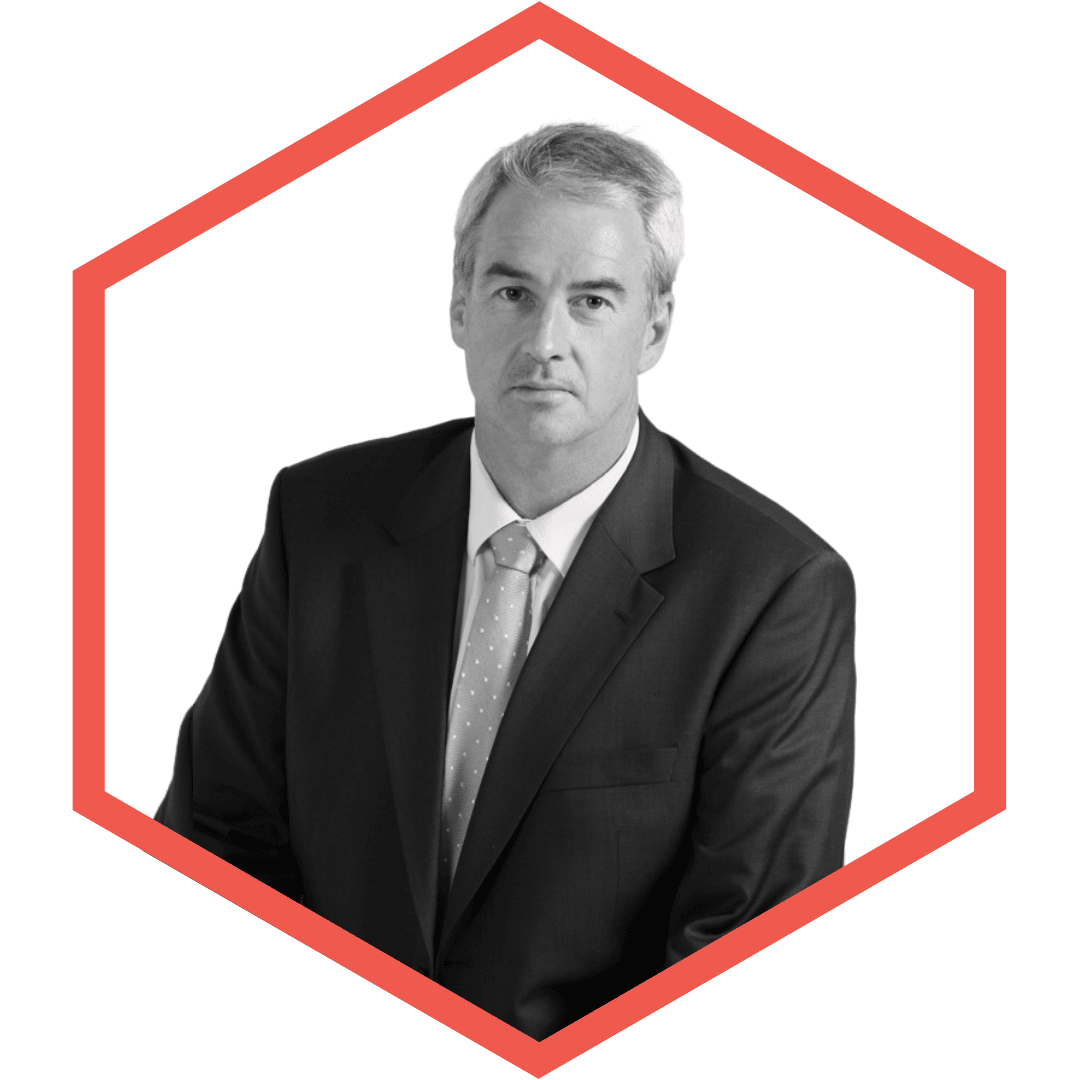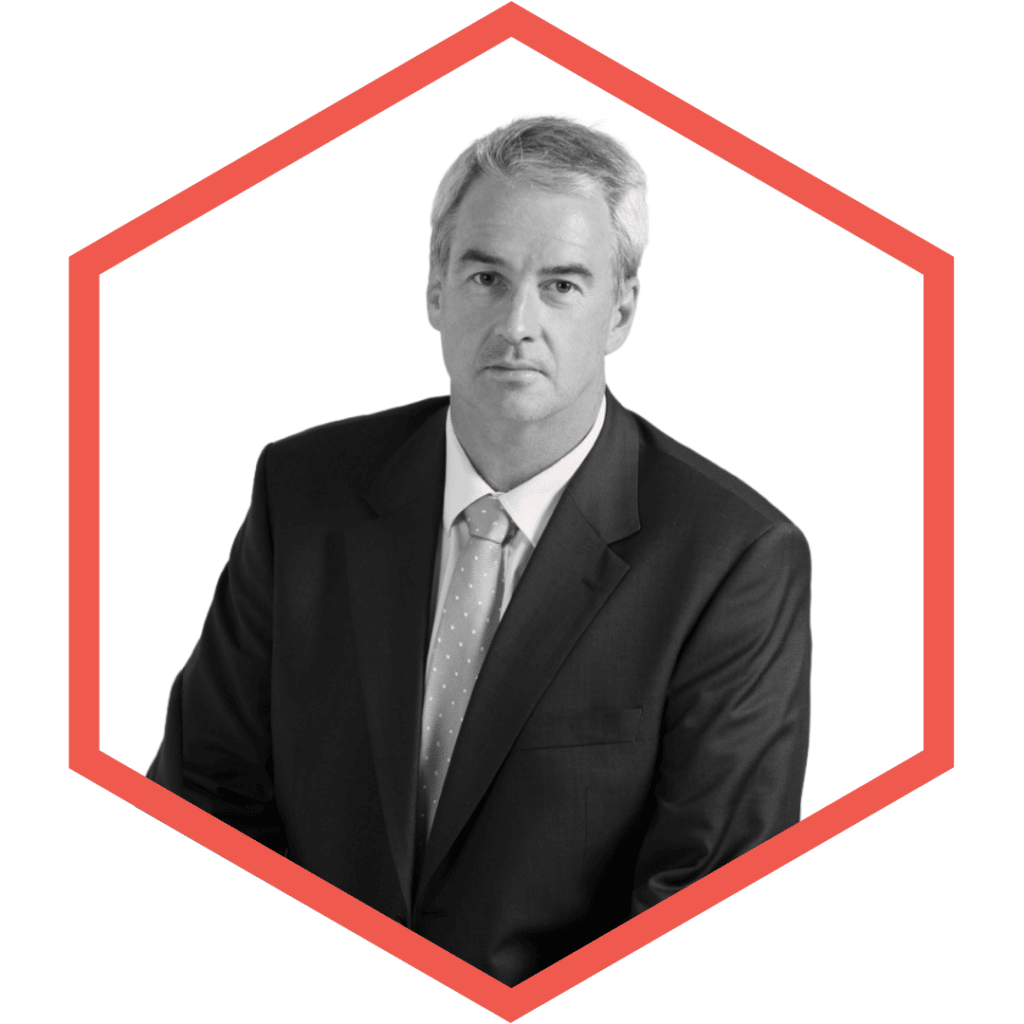 Andrew Inwood
Global CEO, CoreData
Andrew Inwood is the founder and principal of CoreData and has more than 30 years' experience in the Australian financial services industry. He started his career at Rothschild Australia Asset Management where he headed the marketing team, before moving to AMP Investments where he spent more than a decade. During his time at AMP, he was seconded to Virgin Direct in the UK to help establish the finance and investment arm of the group.
Andrew returned to Australia to be marketing director of Wizard Home Loans. From Wizard he moved to Telstra where he spent three years as general manager of applications and hosted services, before leaving to start CoreData. In the past 10 years, CoreData has expanded out of Sydney to have offices in Perth, London, Boston and Manila.
Andrew is the author of more than 50 pieces of significant research into clients and their behaviour and has a particular focus on the value of the client experience in financial services. He is a highly regarded speaker and has delivered keynote speeches in every Australian capital city, London, Edinburgh, New York, Tokyo, Queenstown, Monaco and Berlin.
Andrew has served on a number of charity and sporting club boards and been a seed investor in and director of a number of start-up businesses, particularly in the online sector, a practice which he continues to this day.
He has a Bachelor of Economics from the University of Sydney ASIA.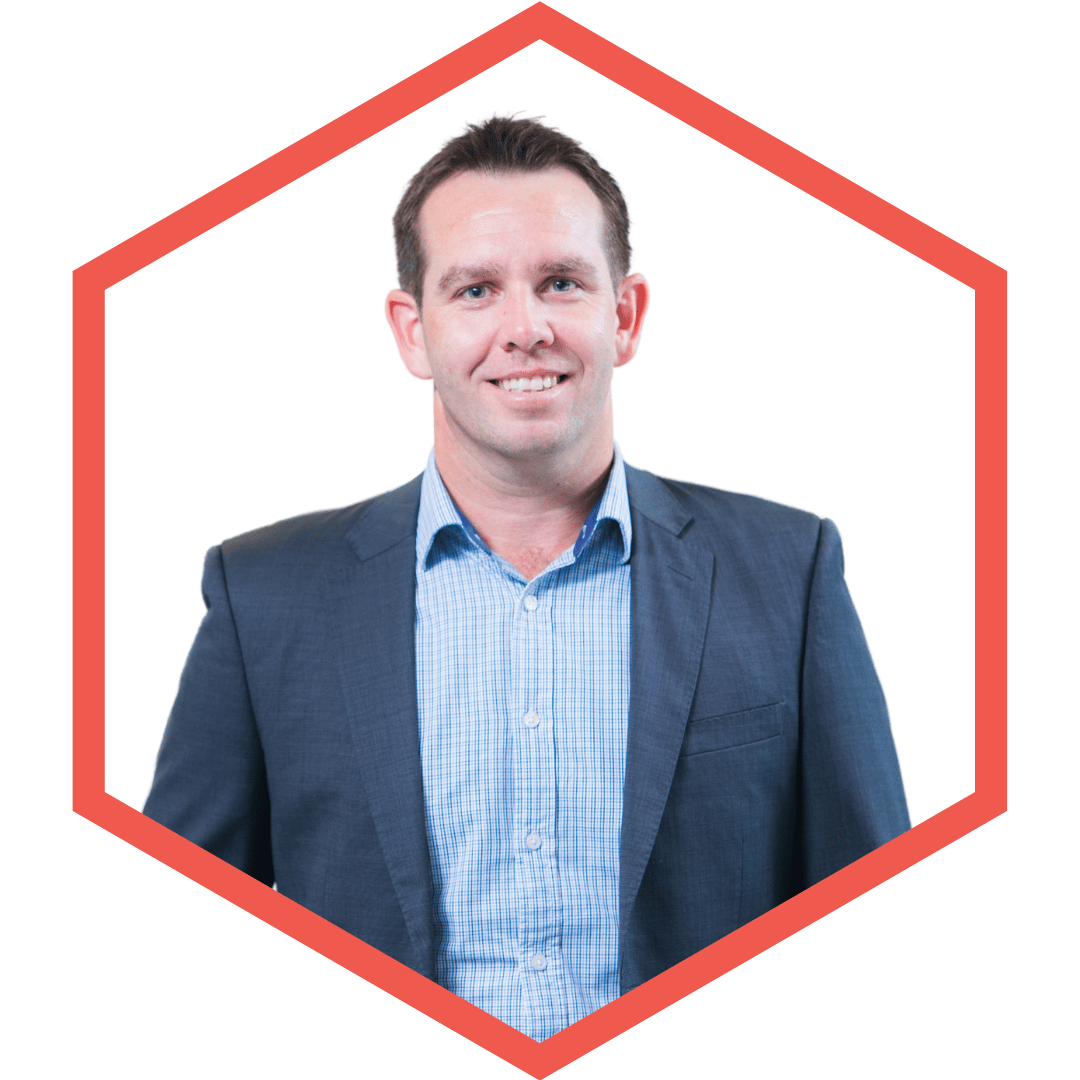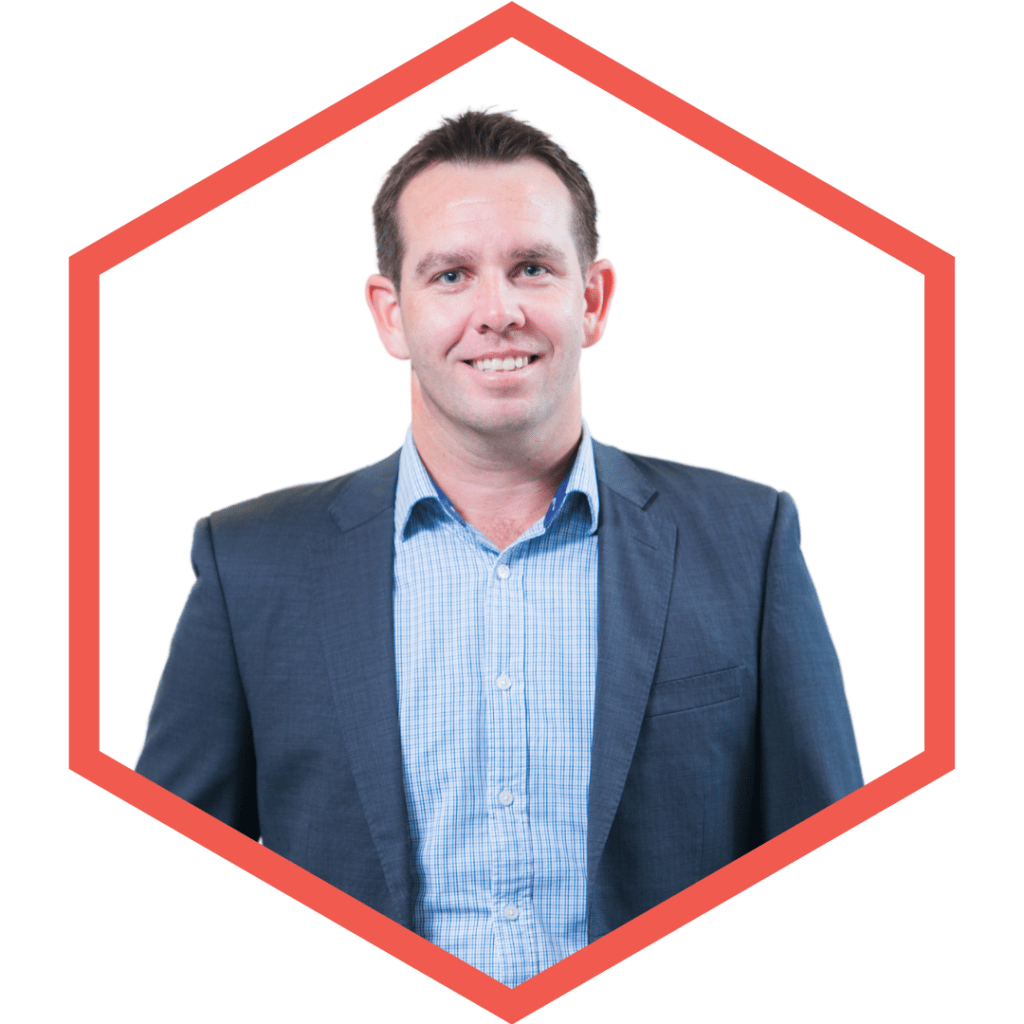 Clinton Jackson
Partner, Cooper Grace Ward
As a partner in Cooper Grace Ward's commercial team, Clinton advises his clients on an extensive range of commercial and corporate matters, business mergers, acquisitions and sales, tax and structuring issues, self-managed superannuation, asset protection and succession, restructuring and exit strategies.
Clinton's unique range of expertise enables him to assist his clients with both their personal and business legal issues and to advise through all phases of the business/investment lifecycle – from start up, growth, expansion, transition and exit.
Clinton has been selected by his peers for inclusion in Best Lawyers in Australia in the practice areas of Superannuation Law and Wealth Management / Succession Planning Practice and is an accredited specialist superannuation adviser with the SMSF Association and member of the Society of Trust and Estate Practitioners.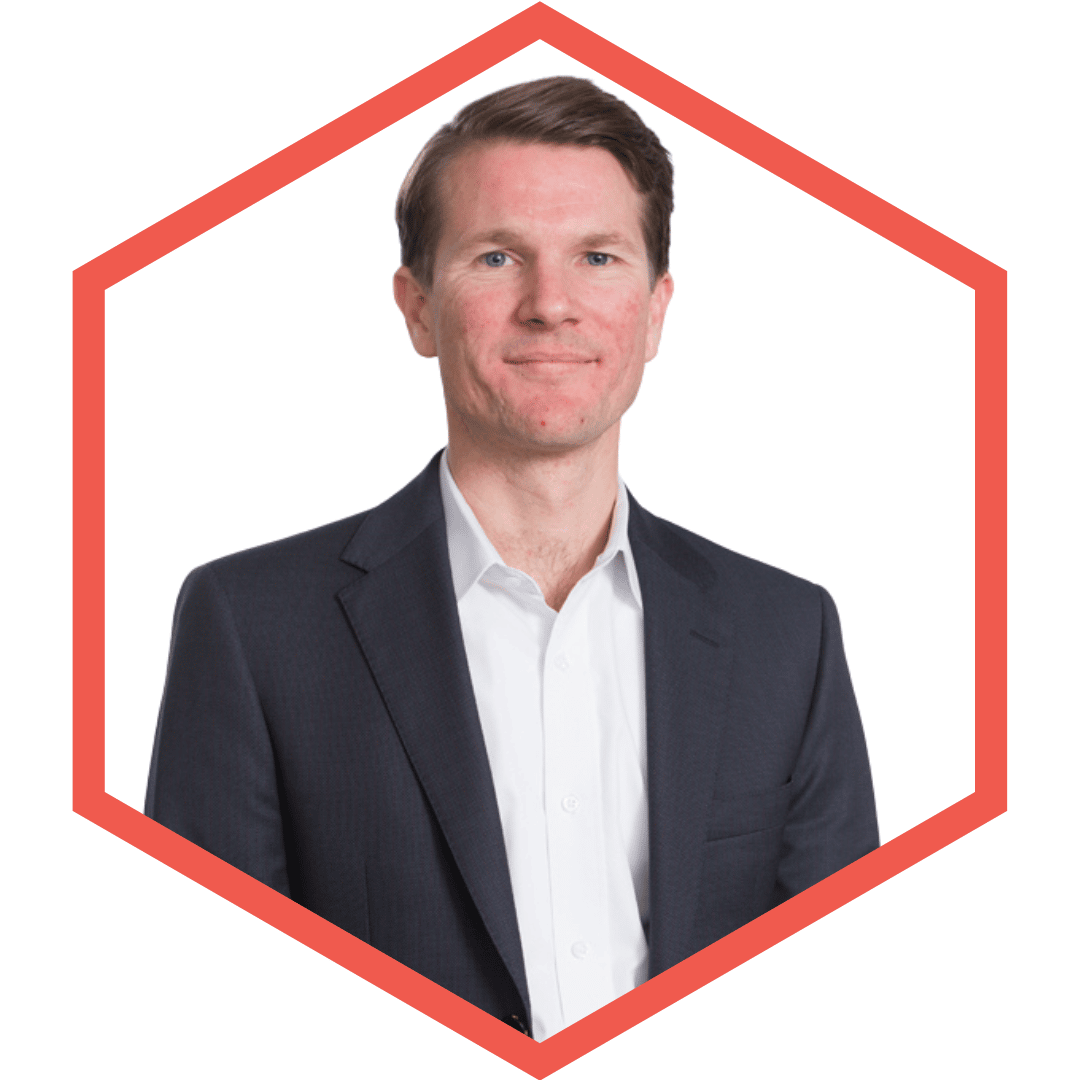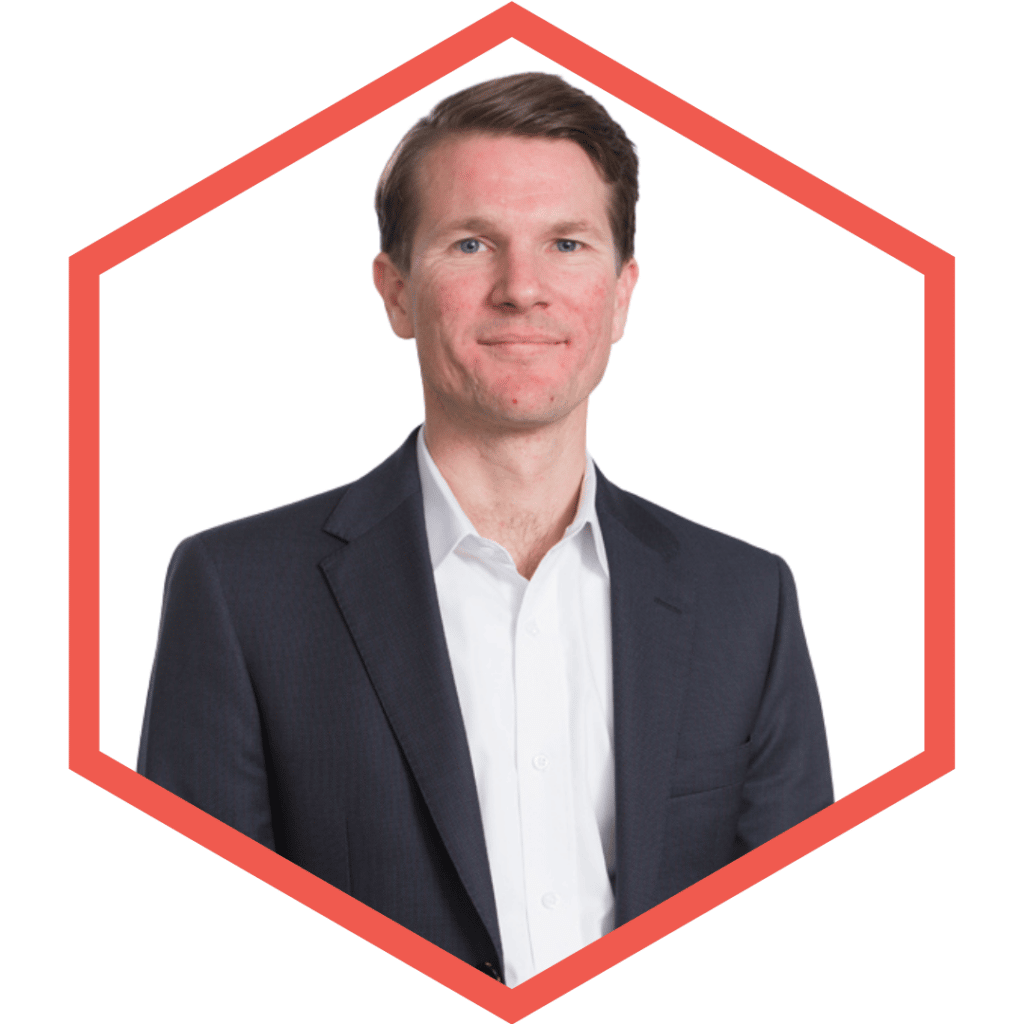 Steven Jell
Senior Associate, Cooper Grace Ward
As a senior associate in Cooper Grace Ward's commercial team, Steven provides clients with estate planning, self-managed superannuation, asset protection, structuring and succession planning advice as well as broader transaction-based commercial legal services.
Steven is passionate about using his experience to take a proactive approach to the implementation of various strategies and structures aimed at the intergenerational transfer of wealth and the mitigation of litigation risks.
Steven is an accredited specialist superannuation adviser with the SMSF Association and regularly presents for education providers. In 2021, Steven was highlighted as a rising star by Doyle's Guide in the Wills, Estates and Succession Planning Law practice areas.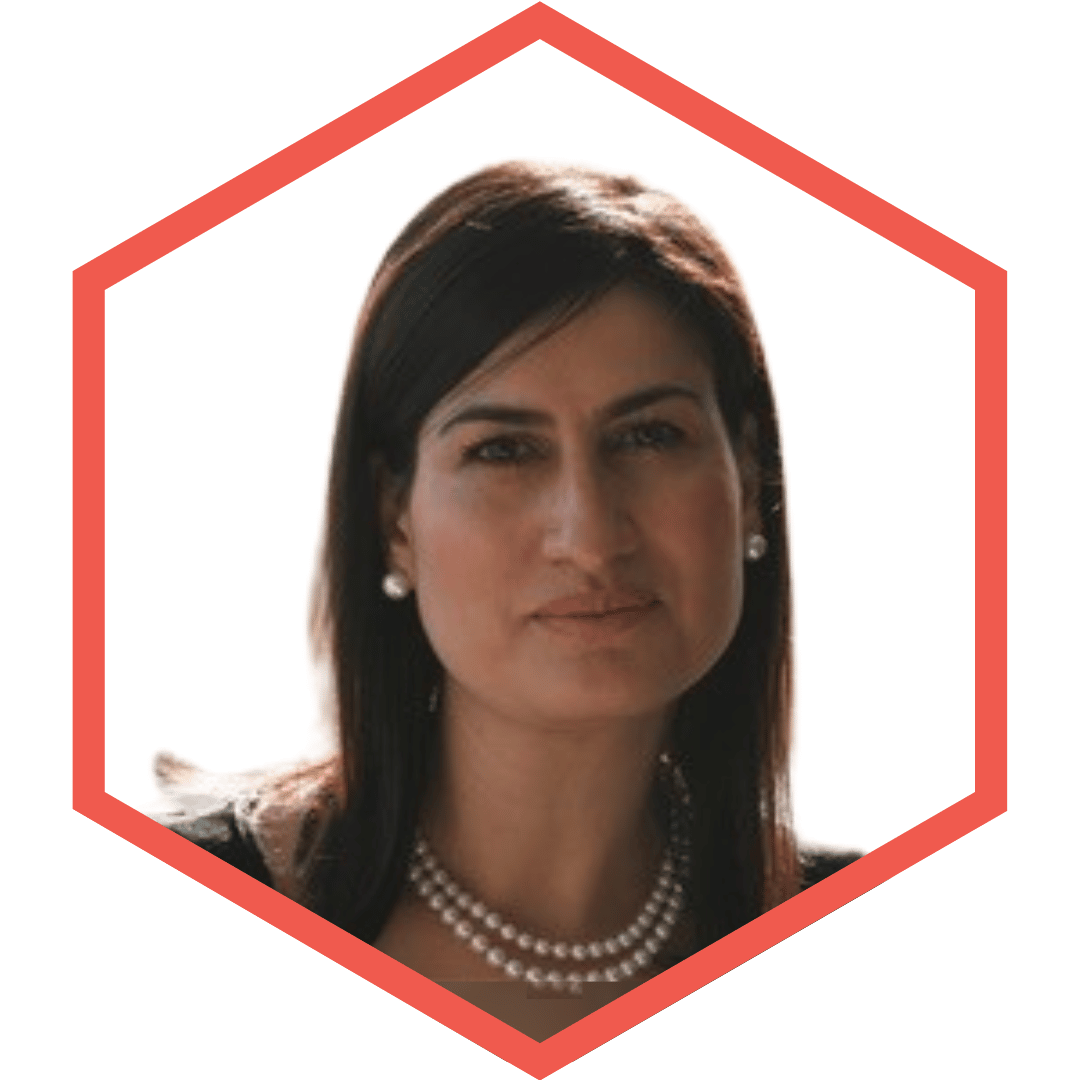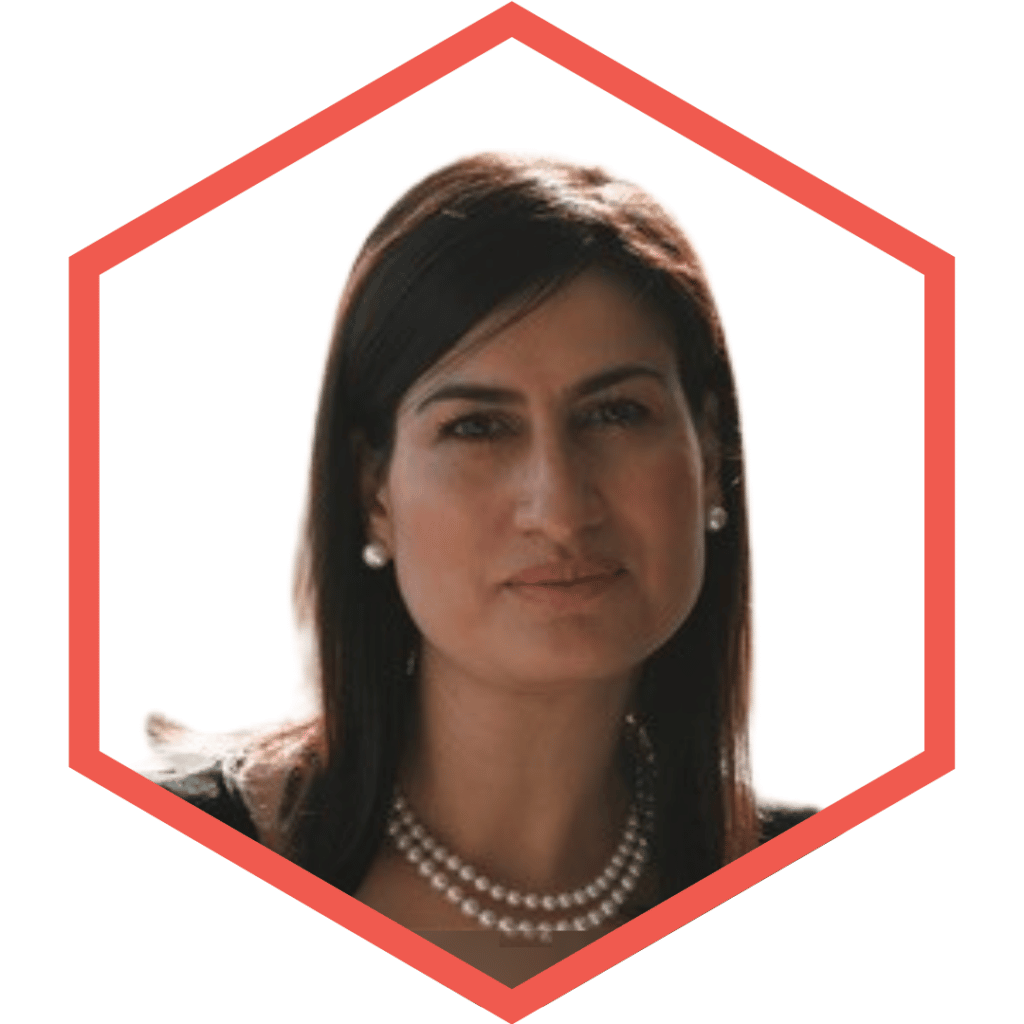 Christina Kalantzis
Principal - Financial Services Compliance, Alexis Compliance and Risk Solutions
Christina Kalantzis is the founding Director of Alexis Compliance and Risk Solutions.
She has over 20 years' experience in the financial services wealth management and financial planning industry and extensive risk management and compliance experience.
She was a member of the FOFA Treasury working committee convened by the Rudd and Gillard government and was an industry expert to ASIC and the ACA as part of the Quality of Advice Survey and the FPA's head project manager for FSR, privacy and fee disclosure.
She unfortunately continues to manage several Adviser Banning's regarding "best interest duties", manages AFCA complaints and Licensee breach remediation projects relating to superannuation and insurance advice.
Christina is a published author and speaker on compliance, and she holds a Master of Laws and Legal Practice, a Masters Degree in Finance, a Bachelor of Commerce, and a Foundation Diploma in Financial Planning.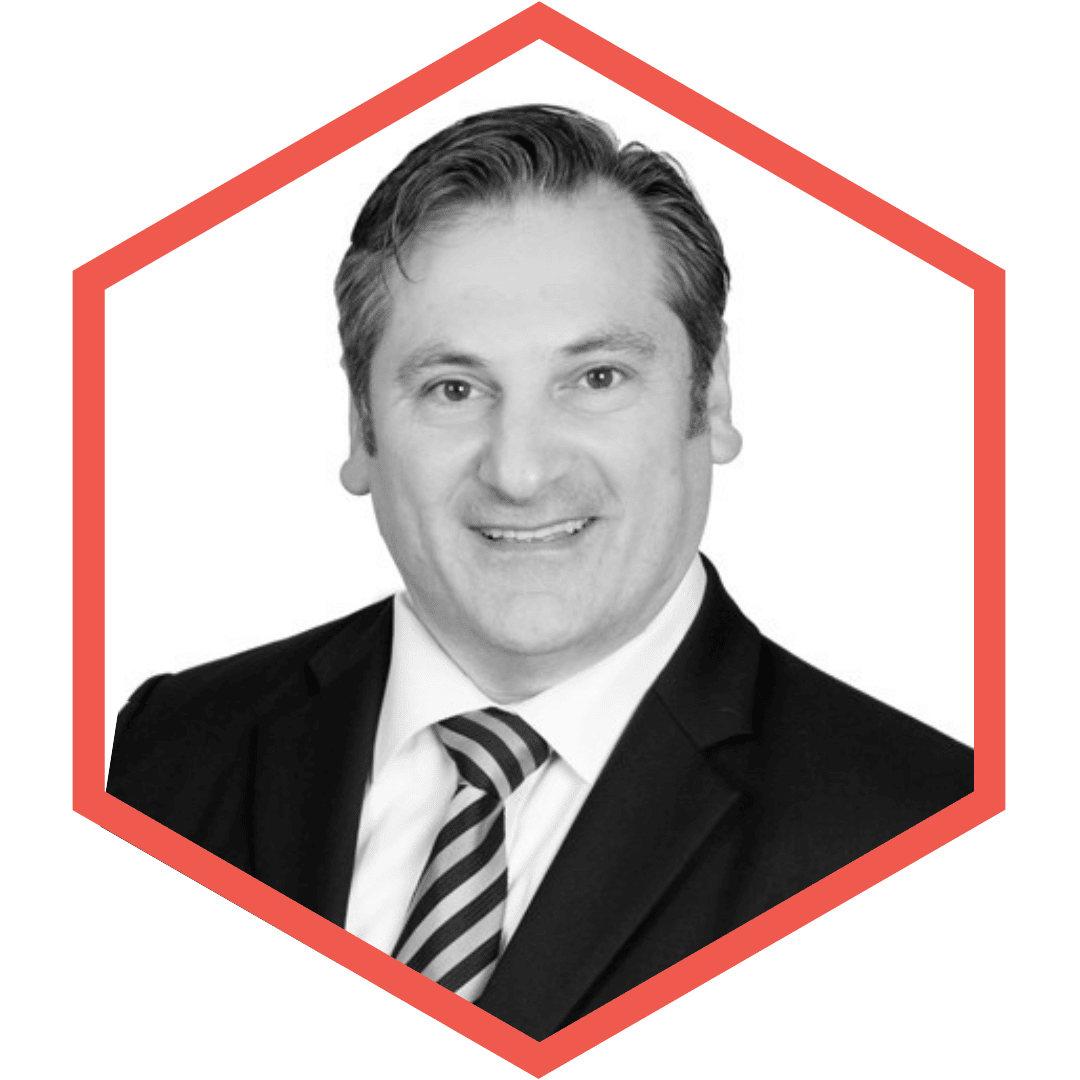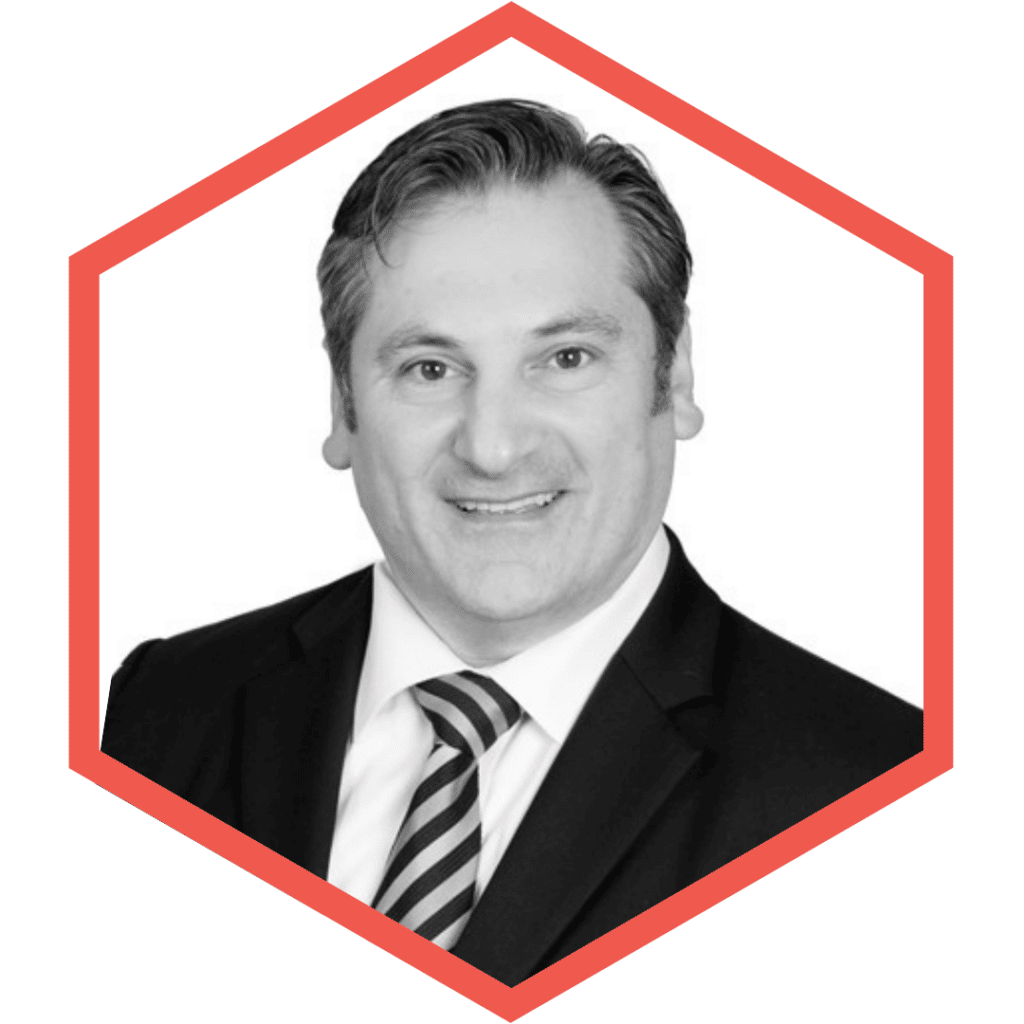 Chris Ketsakidis
Partner, Mills Oakley Lawyers
Chris is a Partner in the Corporate Advisory team at Mills Oakley.
Admitted to practise in 1993, Chris is one of Australia's most experienced superannuation lawyers with over 25 years of relevant experience.  Combining his commercial, prudential, tax and dispute resolution expertise, he advises a range of participants and key stakeholders in the broader superannuation industry including RSE licensees, SMSFs and high net worth individuals as well as their advisers and service providers.
He is a regular speaker at seminars and conferences, the author of numerous articles published by professional journals on prudential, commercial and tax issues affecting the superannuation and was previously a contributing author on superannuation to the Thompson ATP Australian Tax Handbook.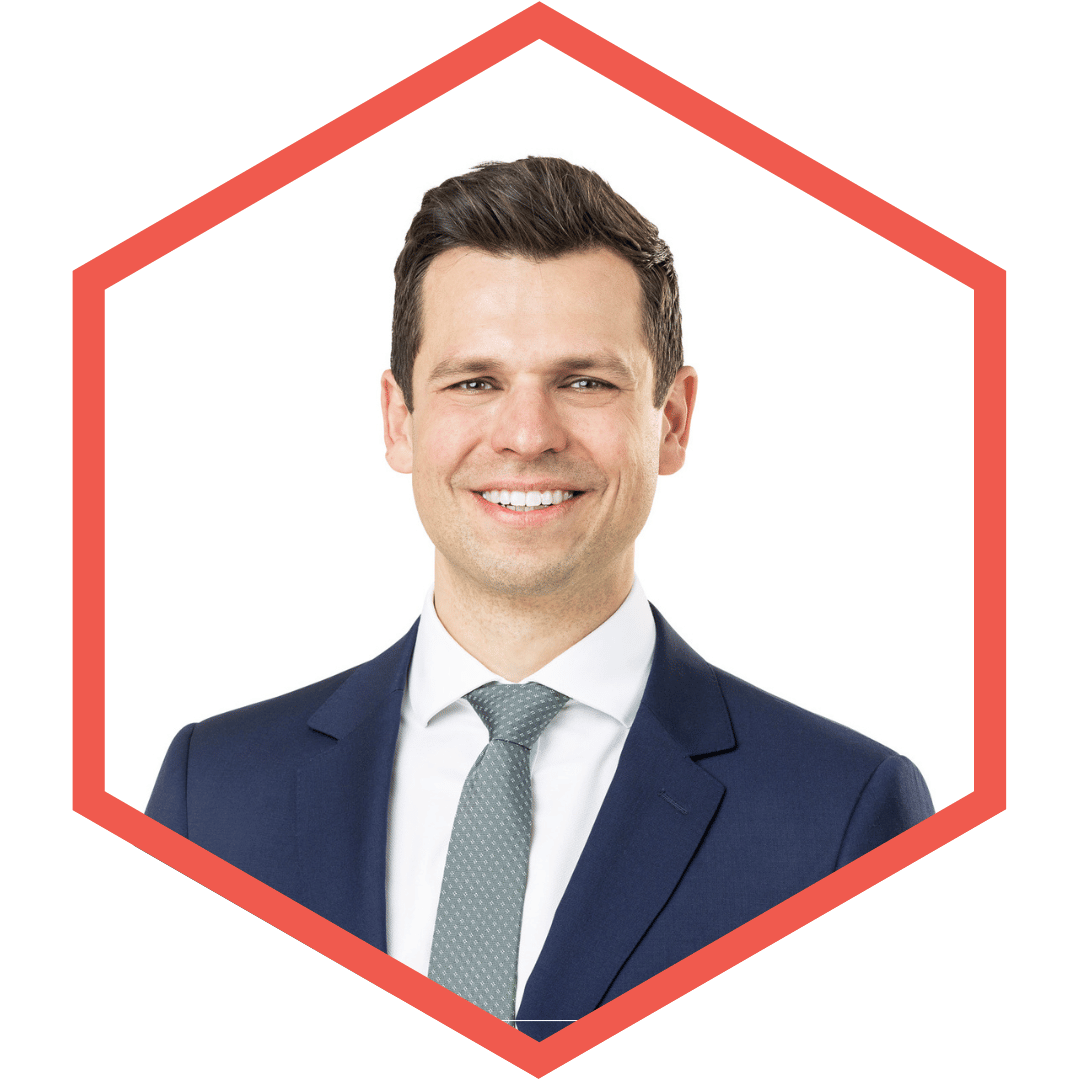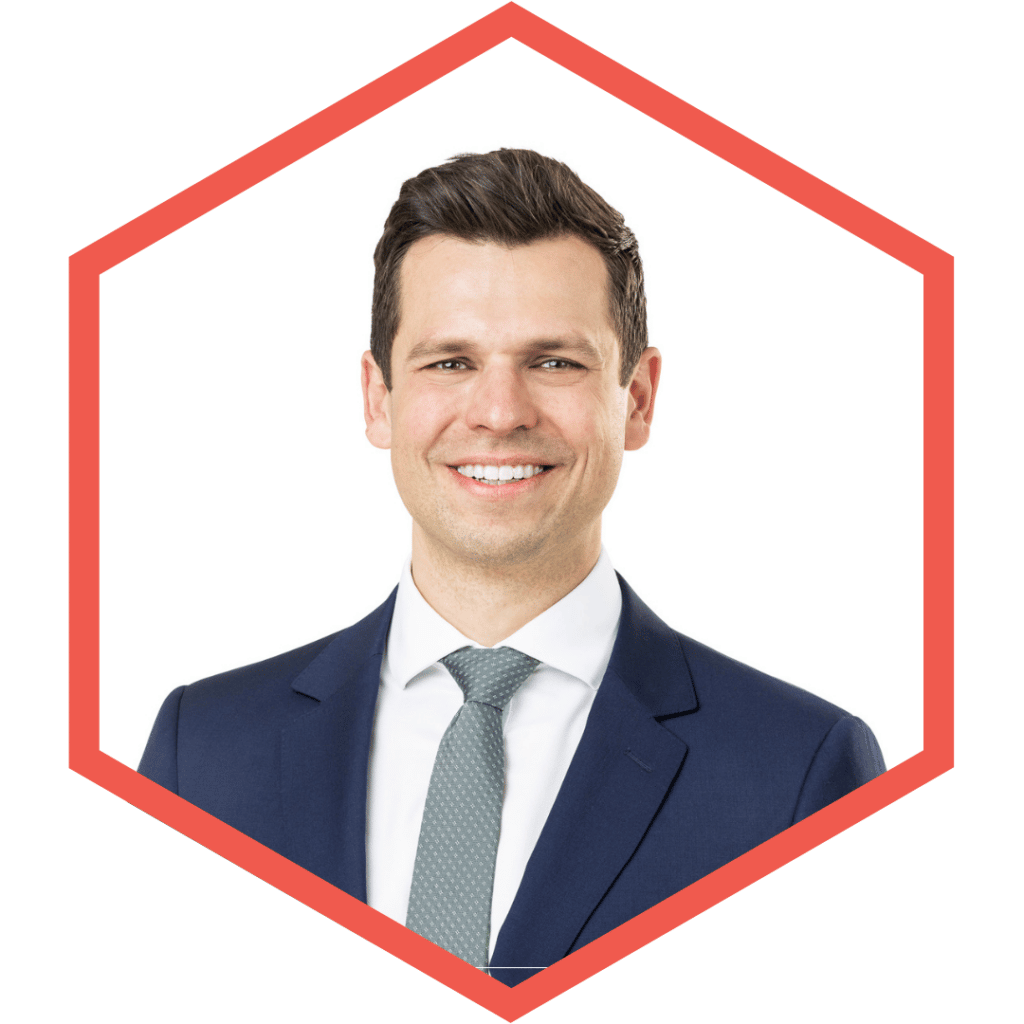 Simon Kuestenmacher
Director & Co-founder, The Demographics Group
Simon Kuestenmacher is a Director and Co-founder of The Demographics Group.
He presents on demographic and global trends that are shaping Australia today and into the future and his observations are enjoyed by corporate, government and industry audiences alike.
Simon is a columnist for The New Daily newspaper and a regular contributor to The Australian newspaper; and he is a media commentator on demographic and data matters.
In his spare time Simon has authored three books on maps and runs what is by now the world's largest Twitter account dedicated to maps and data. His social media posts reach over 25 million people every month. Simon ranks as one of the world's top 10 influencers in data.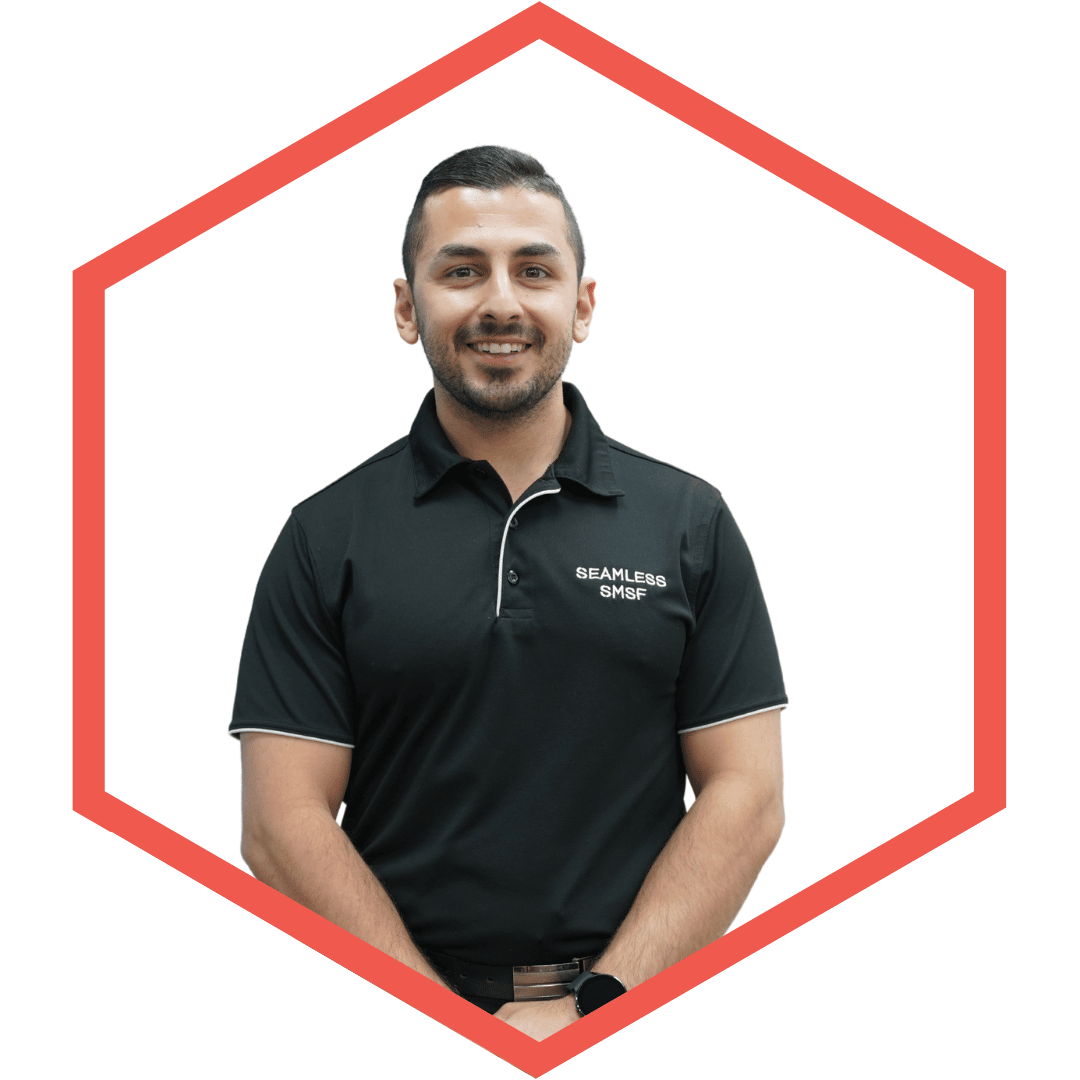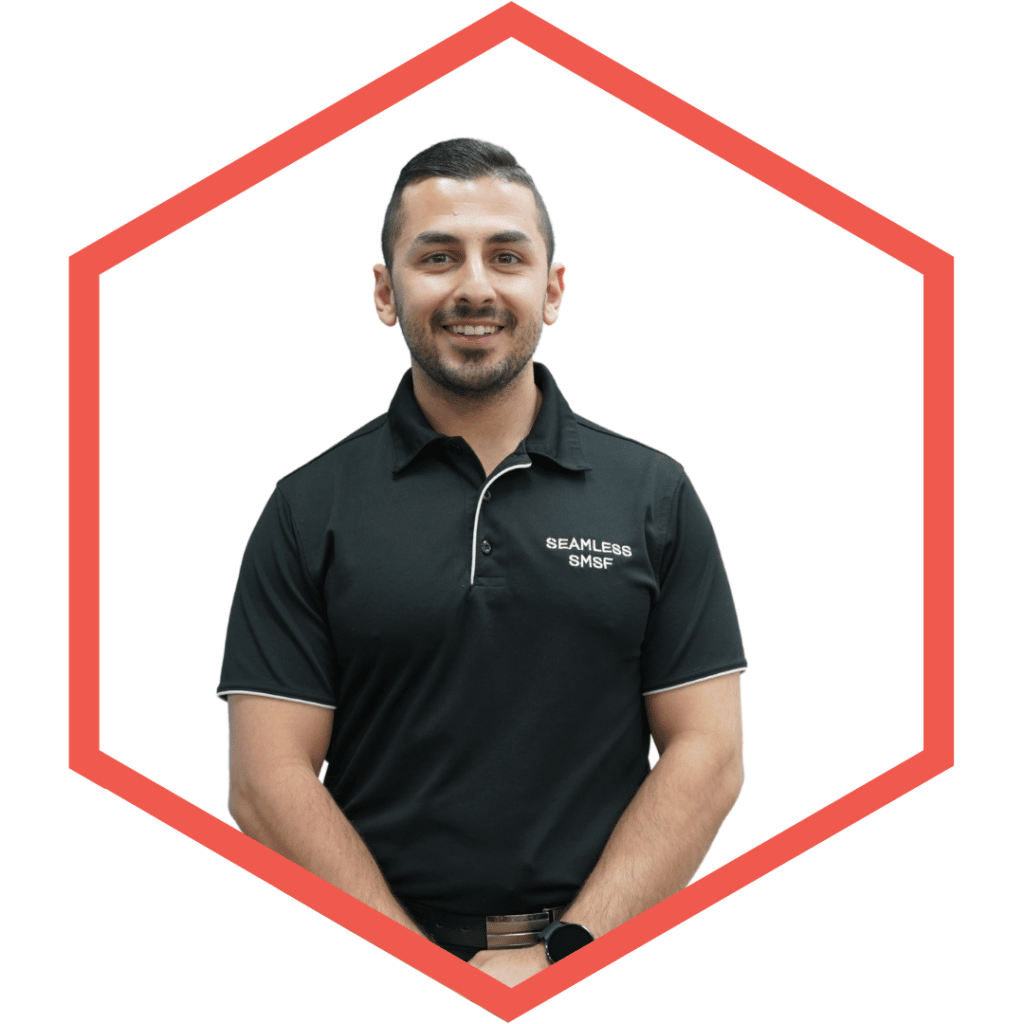 Frank La Spada
Head of Technical & Training, Seamless SMSF
Frank has specialised in the SMSF space for over ten years and has been an integral part of Seamless SMSF since its inception in 2013.
Frank is the head of Technical and Training at Seamless SMSF and is responsible for providing specialist technical support to both the Seamless SMSF team and its client base.
Frank is a member of the SMSF Association and an accredited SMSF Specialist Auditor and Adviser.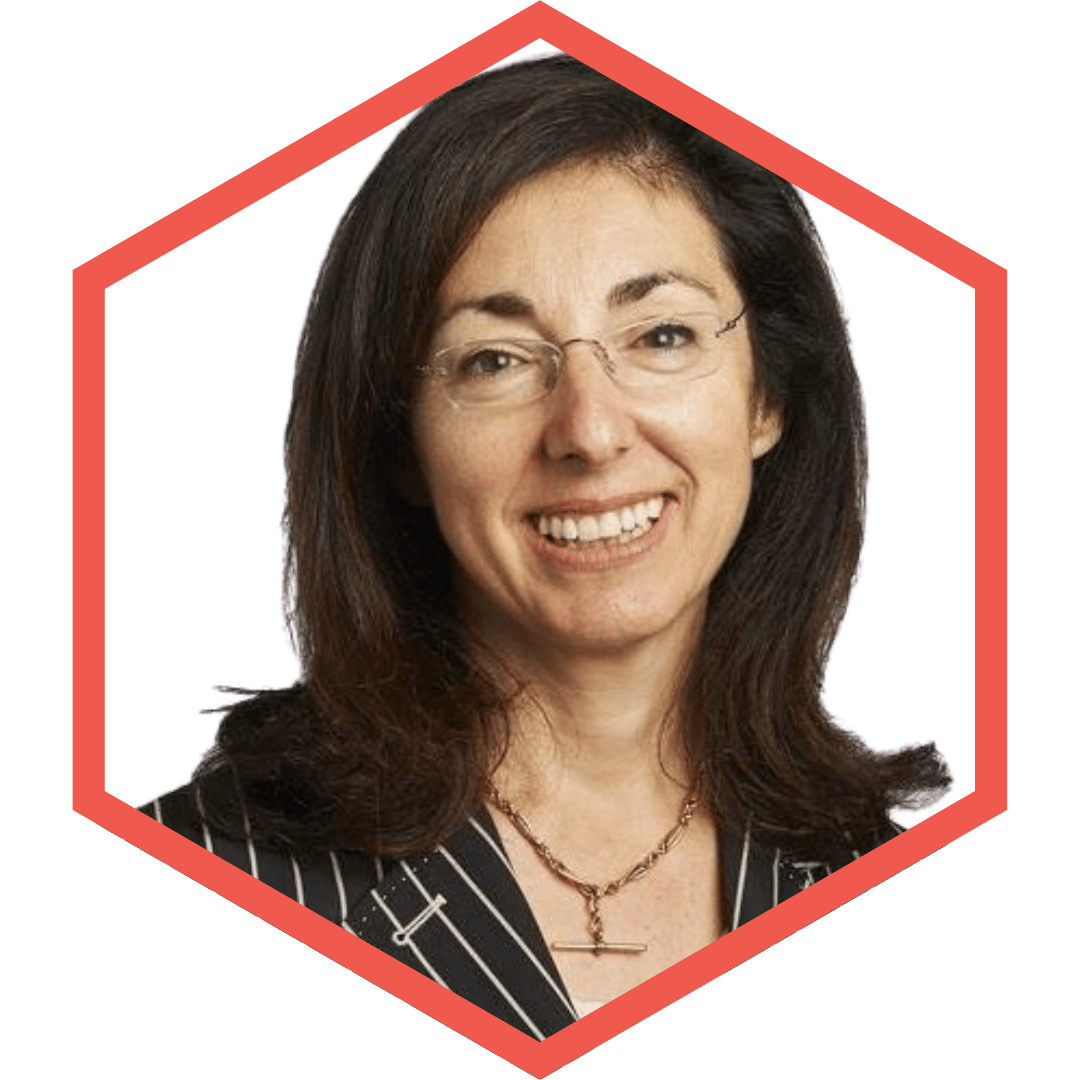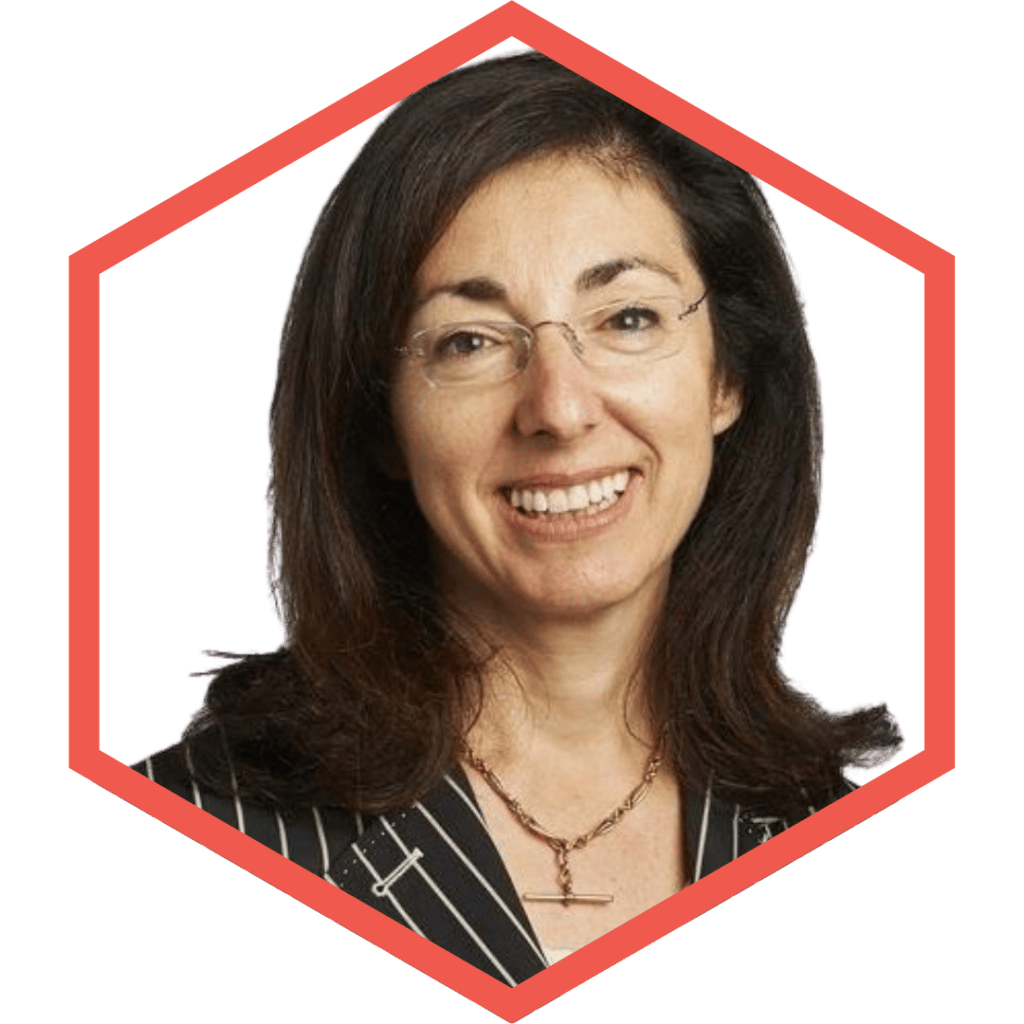 Michelle Levy
Partner / QOA Reviewer, Allens / Treasury
Michelle specialises in financial services law. Michelle's clients include the wealth management areas of each of the major banks, life insurance companies and superannuation funds. She provides advice in all aspects of financial services regulation – ranging from product development and distribution, regulatory investigations and remediation projects.  She also acts for clients buying or selling financial services businesses.    
Michelle is a member of a number of committees and working groups that consult with Government and regulators on financial services regulation. She is the former Chair of the Law Council of Australia's Superannuation Committee and continues to be a member of the Committee. Michelle co-authored the LexisNexis FoFA Handbook and is a regular contributor to various journals and publications. Michelle has been appointed to lead the Government's Quality of Advice Review.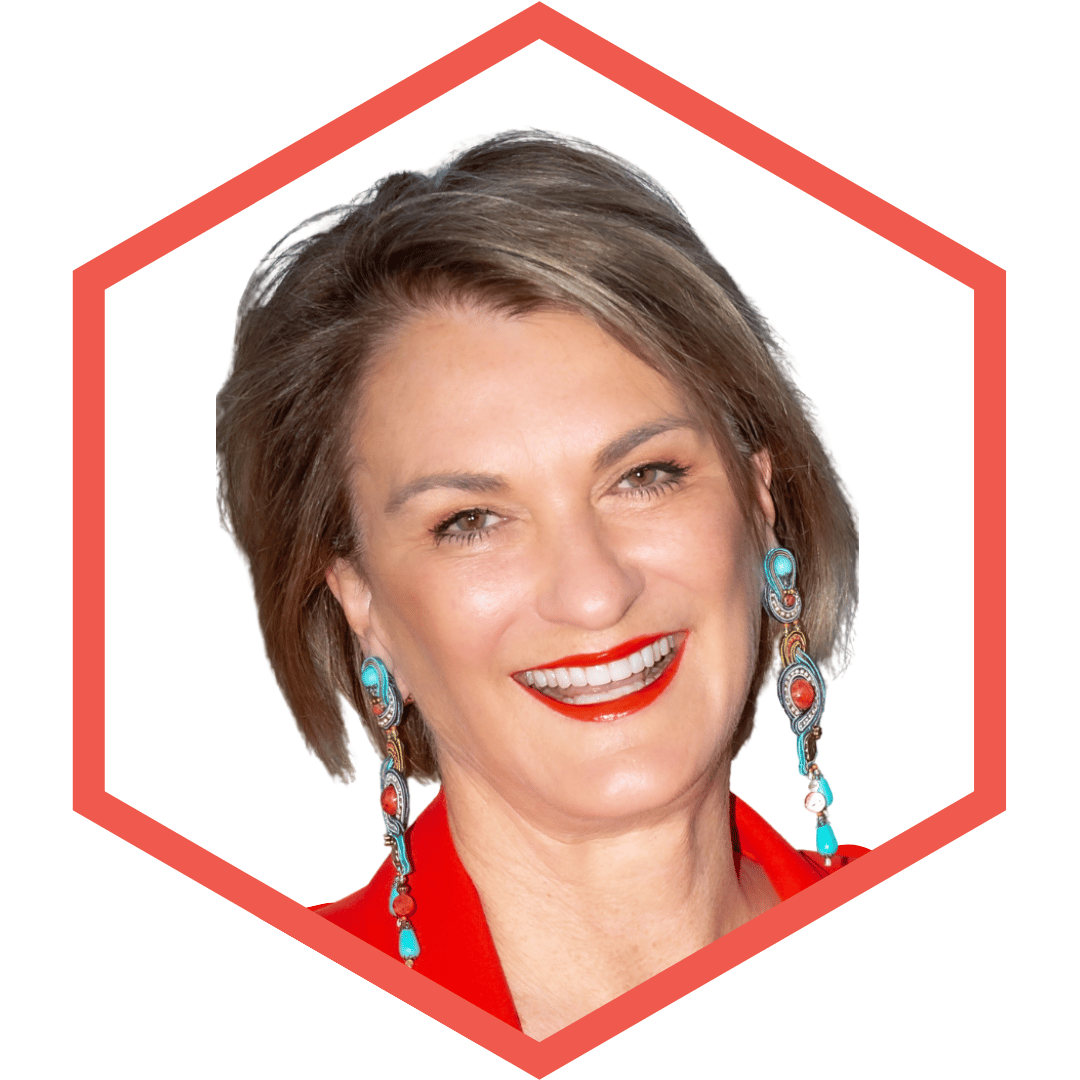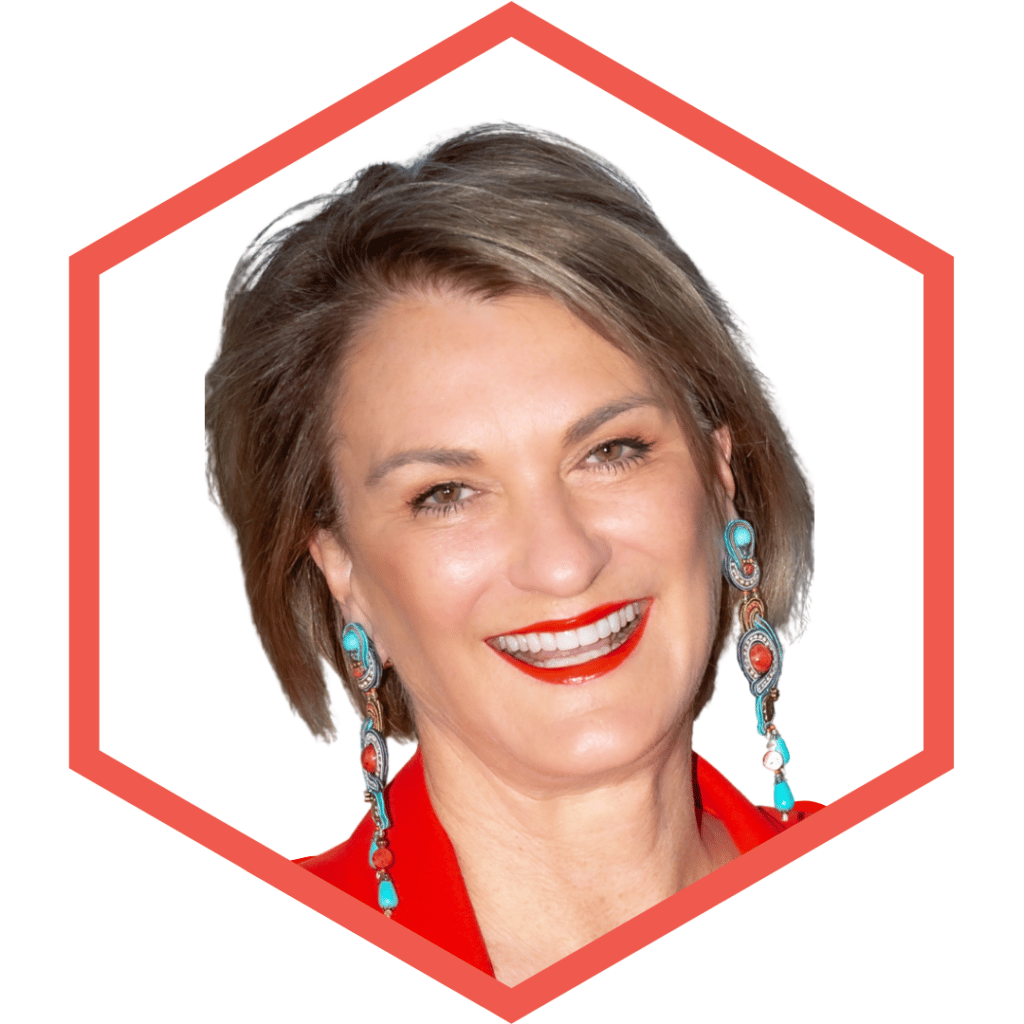 One of the highlights of National Conference is our Final Day Lunch speaker. In 2023 one of the world's leading keynote speakers in Dr Louise Mahler, will take centre stage.

Voted in the top experts in body language and communication globally, join Louise as she divulges the algorithms of engagement. With a practical and funny approach grounded in years of study and research, Louise will take you below the surface.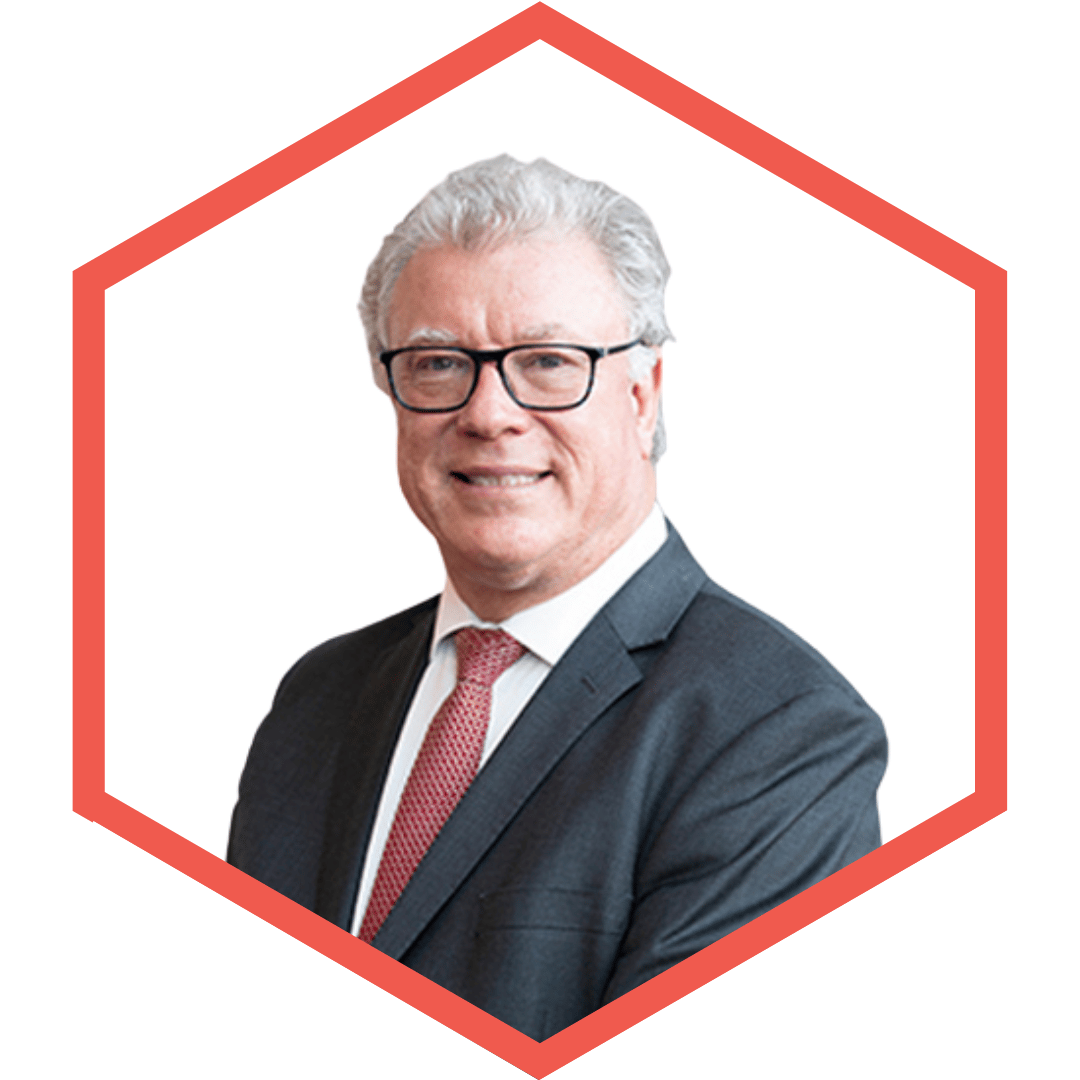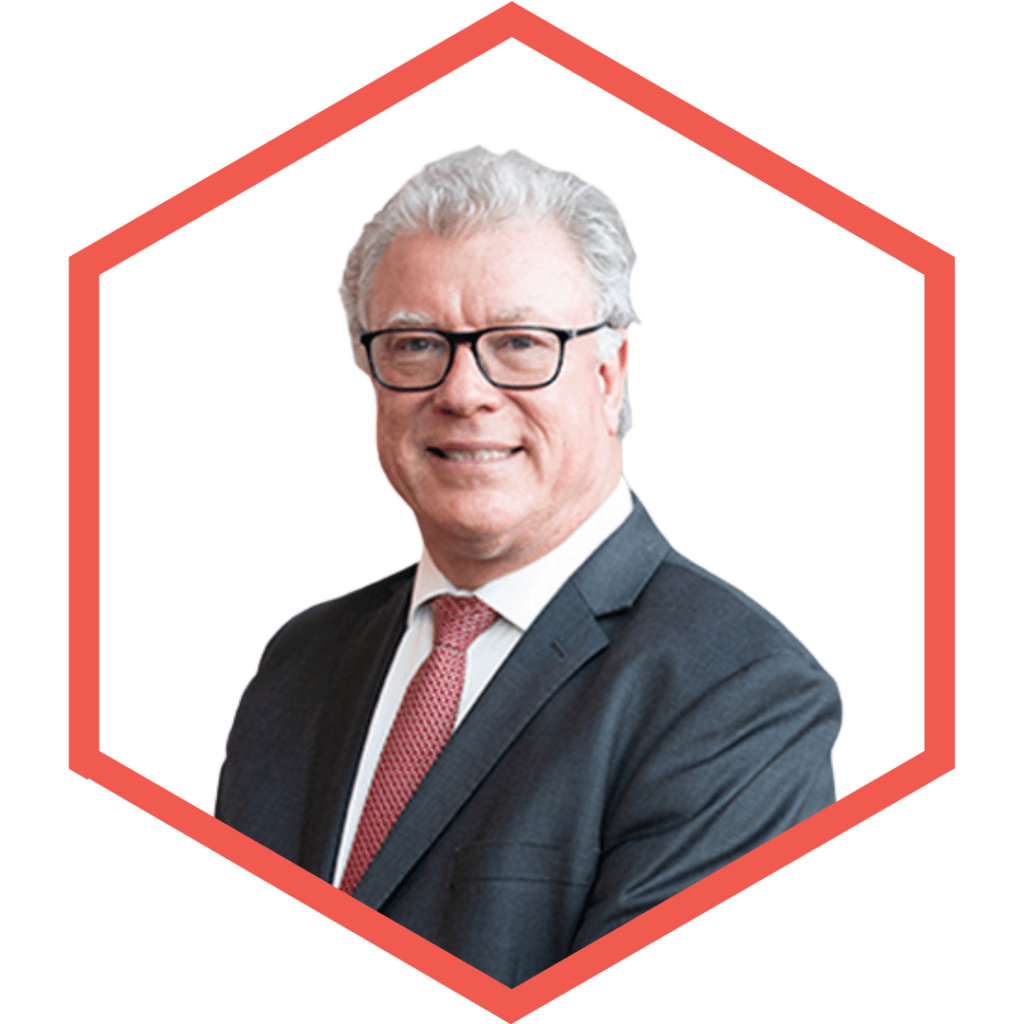 John Maroney
CEO, SMSF Association
John Maroney was appointed as the CEO of the SMSF Association in May 2017 and is thrilled to have the opportunity to boost the Association's reputation as the peak body in the SMSF Sector and its representation of more than one million SMSF trustees. Since his appointment, John has continued the Association's efforts to improve the quality of advisors, the knowledge of trustees and the credibility and health of a vibrant SMSF community. John has developed strong connections with the SMSF sector's regulators, ATO, ASIC & FASEA, provided substantial input into official inquiries, Productivity Commission, Franking Credits & Royal Commission, and represented the sector extensively to the Government and media.
John is passionate about helping all Australians be better prepared for a secure and dignified retirement, especially those who have chosen to utilise self-managed superannuation funds as the main component of their retirement saving.
John's experience includes extensive senior management, Board and consulting roles in superannuation, insurance, Australian and international financial regulation, actuarial and risk management plus managing professional and industry associations. He has been employed by large and small employers and consultants, within the private and public sectors, within Australia and internationally and he also was self-employed for several years while he developed a successful consulting firm. Key roles include CEO of the Actuaries Institute, Australian Government Actuary and Head of Capital and Solvency at the International Association of Insurance Supervisors, which is hosted by the Bank for International Settlements in Basel, Switzerland.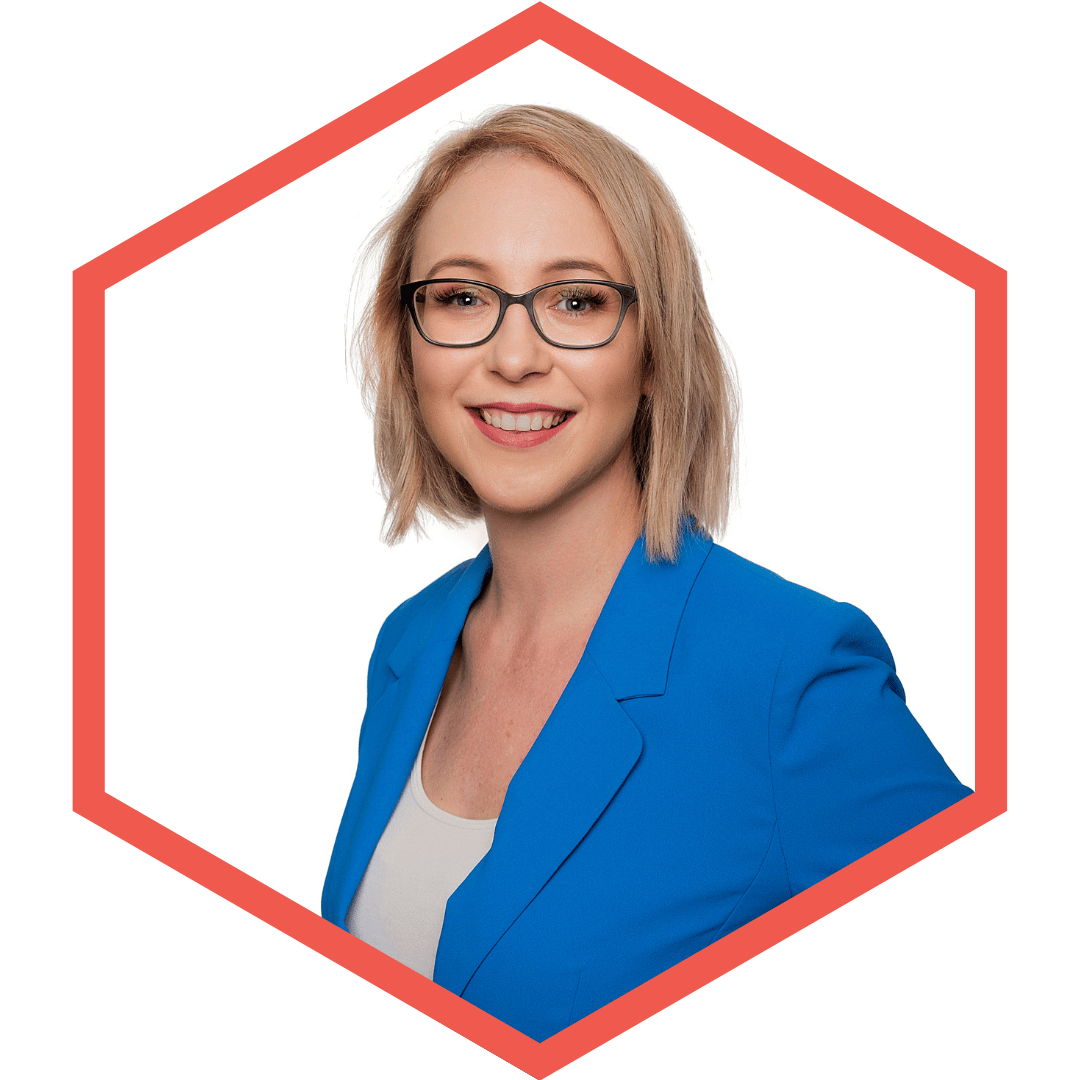 Adele Martin
Money Mentor & CFP, Founder of My Money Buddy & The Savings Squad podcast
Adele is a graduate of the Speakers Institute and an experienced speaker who has spoken both nationally and internationally (including training for 200,000 Japanese Financial Advisers).
Adele's business incorporates both financial coaching and financial advice in order to give the client the best outcome.
Adele's mantra when growing her business is "what can I outsource or automate" and unlike other "experts'" you hear speak she currentlyruns a fee for service financial advice business and has been in the industry since 2001.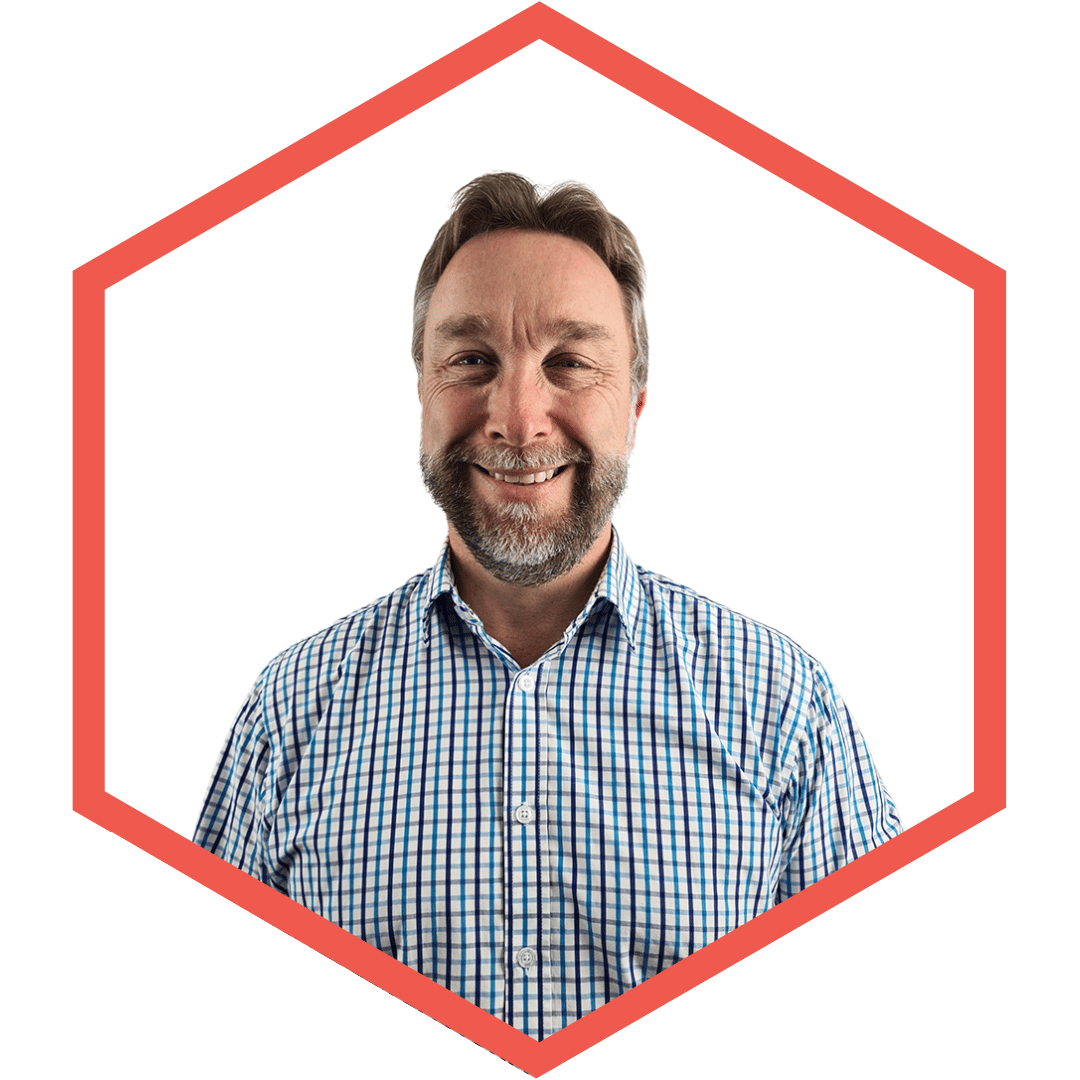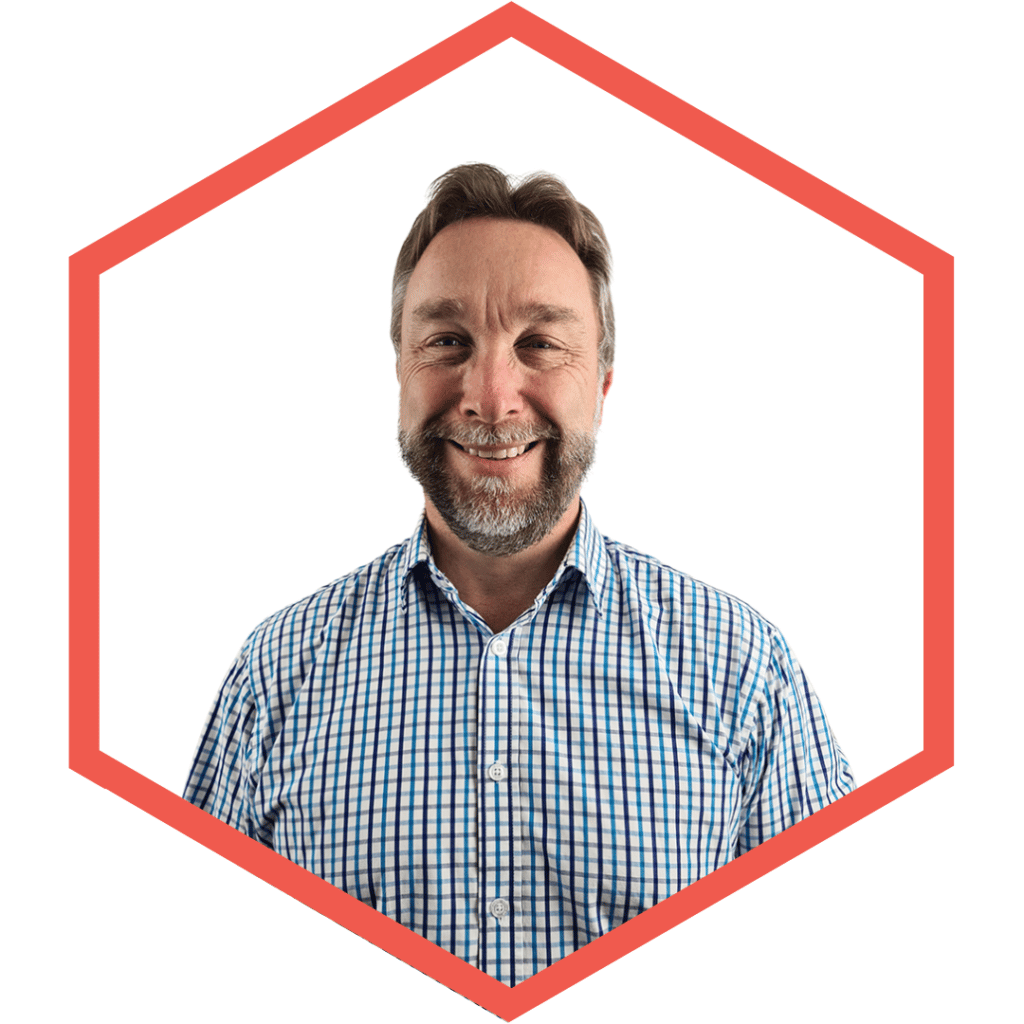 Tim Miller
SMSF Technical & Education Manager, Smarter SMSF
Tim Miller is the SMSF Technical & Education Manager at SMSF and is one of Australia's leading SMSF educators and presenters with over 25 years' experience in the Superannuation industry. His experience has been gained through providing legislative and compliance support to thousands of Trustees, Accountants and Financial Planners since joining the SMSF sector. In addition to servicing the needs of SMSF clients, his practical and personable approach to compliance has made him a sought after presenter, regularly presenting at SMSF conferences and events. Tim contributes to various trade and general publications and has authored subjects for SMSF courses run via both the University of Adelaide and Kaplan. He is an SMSF Association Specialist Adviser.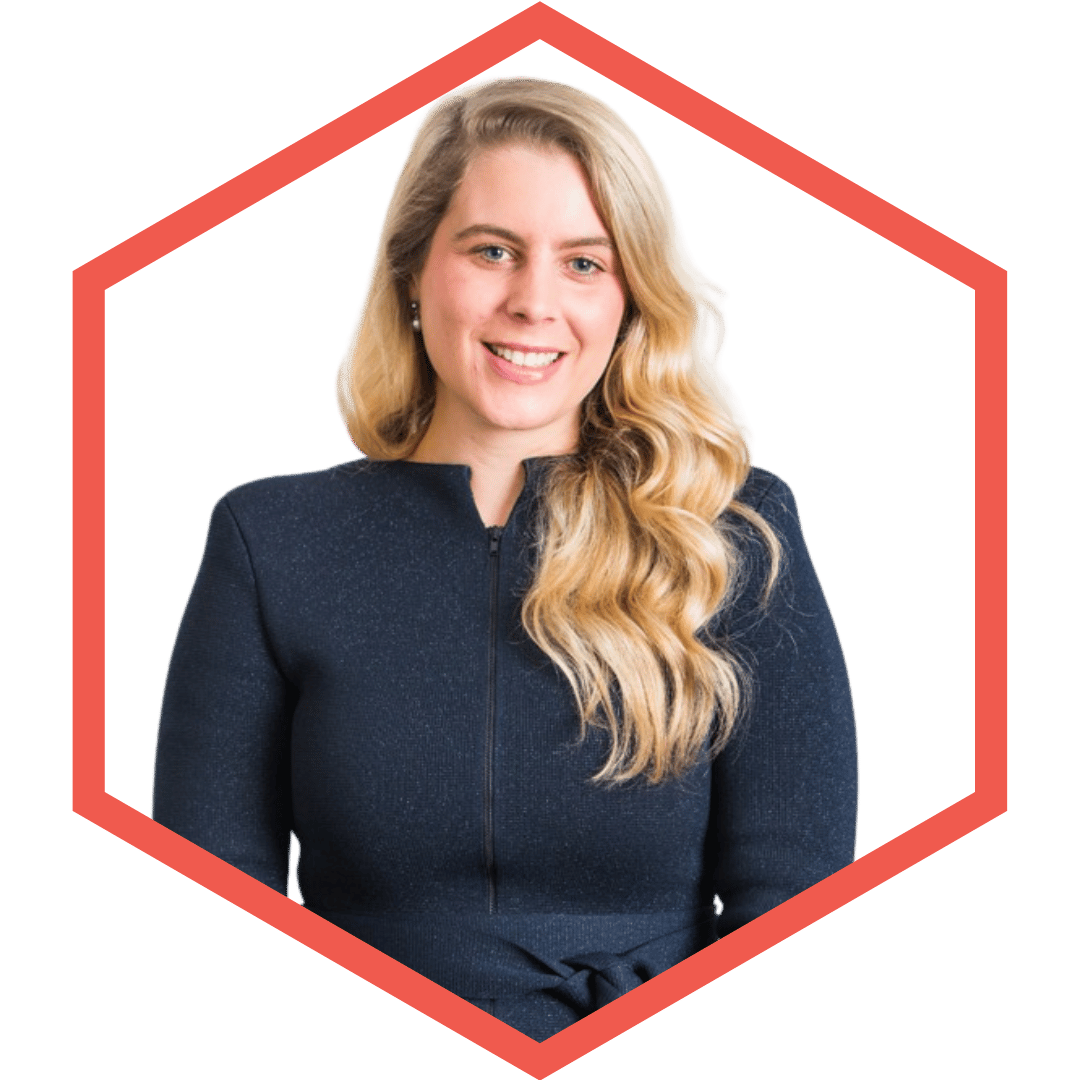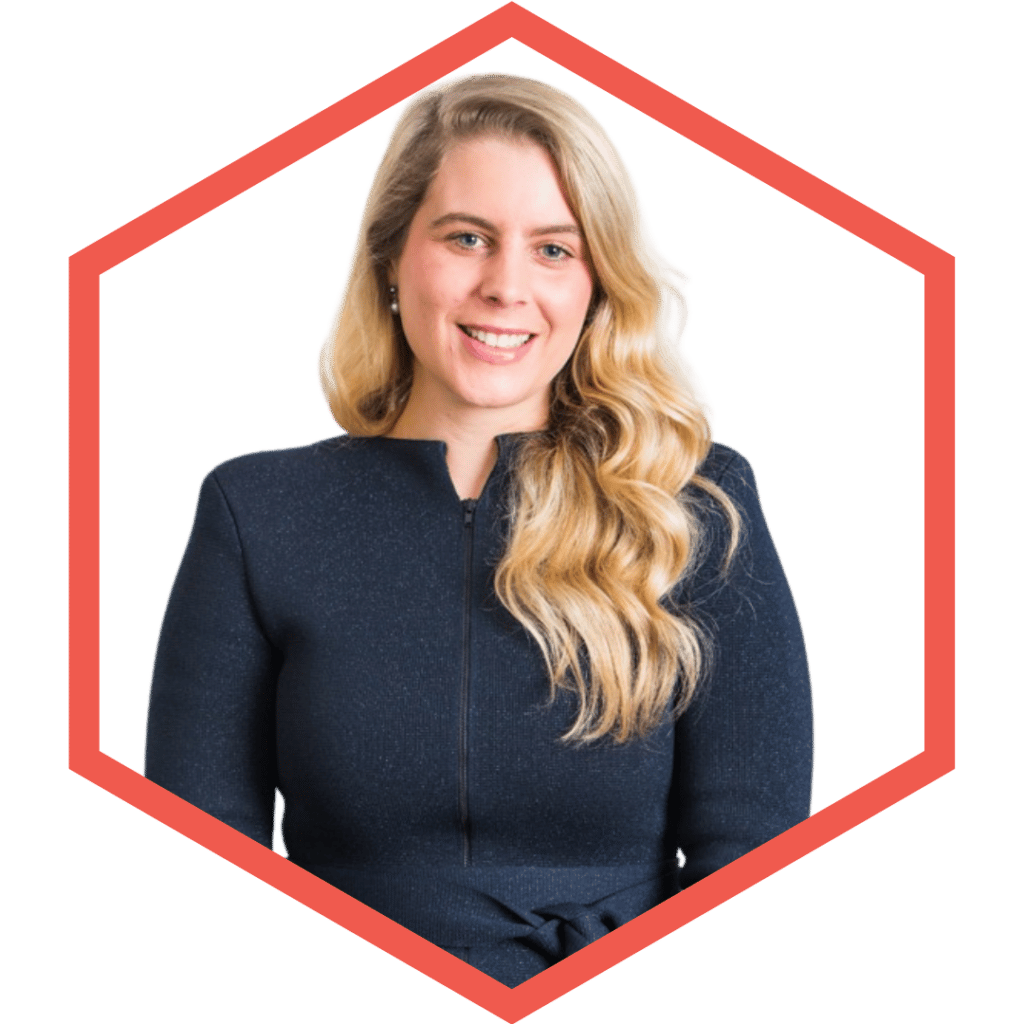 Hayley Mitchell
Partner, Cooper Grace Ward
Hayley Mitchell is a Wills and estates specialist lawyer in Brisbane. Hayley has dual accreditation in succession law (Queensland) and self managed superannuation funds (through the SMSF Association).

Hayley's expertise and specialist knowledge in Wills, estates and superannuation funds means that she can provide advice and assistance to clients in a range of matters:
estate planning, Wills, enduring powers of attorney and superannuation binding death benefit nominations
applications for probate and letters of administration
advice to executors and beneficiaries of estates
SMSF disputes and superannuation death benefit disputes
trust succession disputes
family provision applications, Will disputes and estate disputes
enduring power of attorney disputes.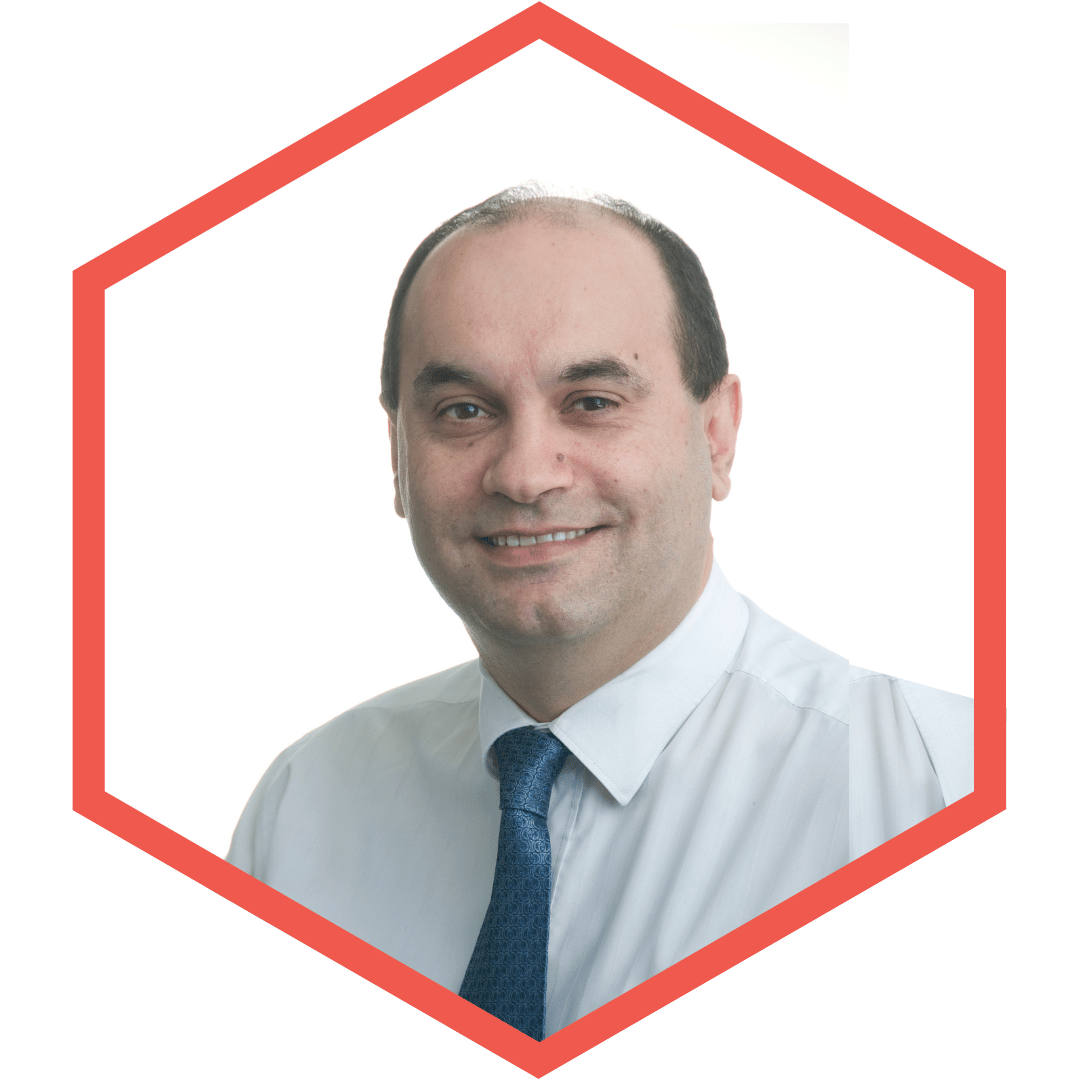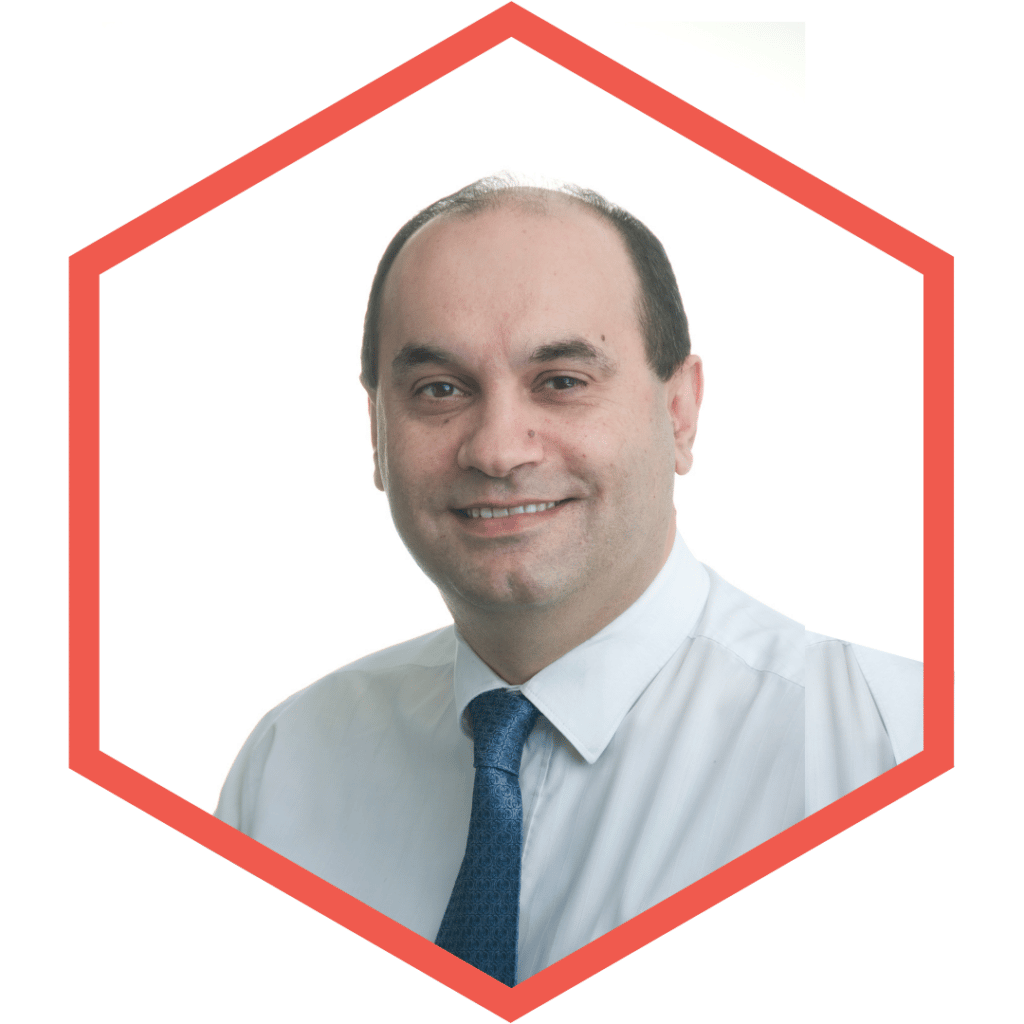 John Perri
Head of Tapln & Technical Strategy, AMP
John Perri is the Head of the AMP Technical Strategy and TapIn team which comprises of five technical consultants and two technical strategy managers.
In addition to managing the team, John also specialises in the areas of superannuation and retirement income streams.
John has a Bachelor of Commerce (majoring in Accountancy and Management Studies), is a CPA and has a Diploma of Financial Planning.
He is involved in representing AMP on the Financial Services Council (FSC) Retirement Working Group and over the years he has met with key regulators.
John was also a former director of the Australian Retirement Income Streams Association (ARISA), and a former Chair and member of the ARISA Technical Committee.
In the past 38 years, John has conducted over a thousand technical presentations to financial planners and accountants both in Australia and overseas.
John has been at AMP in the TapIn team for 28 years. Prior to joining AMP, he spent 4 years with Connelly Temple, 3 years with St George Bank, and 3 years with the Australian Taxation Office in Sydney. Prior to joining Connelly Temple, John was a director of a company which administered and promoted self-managed superannuation funds.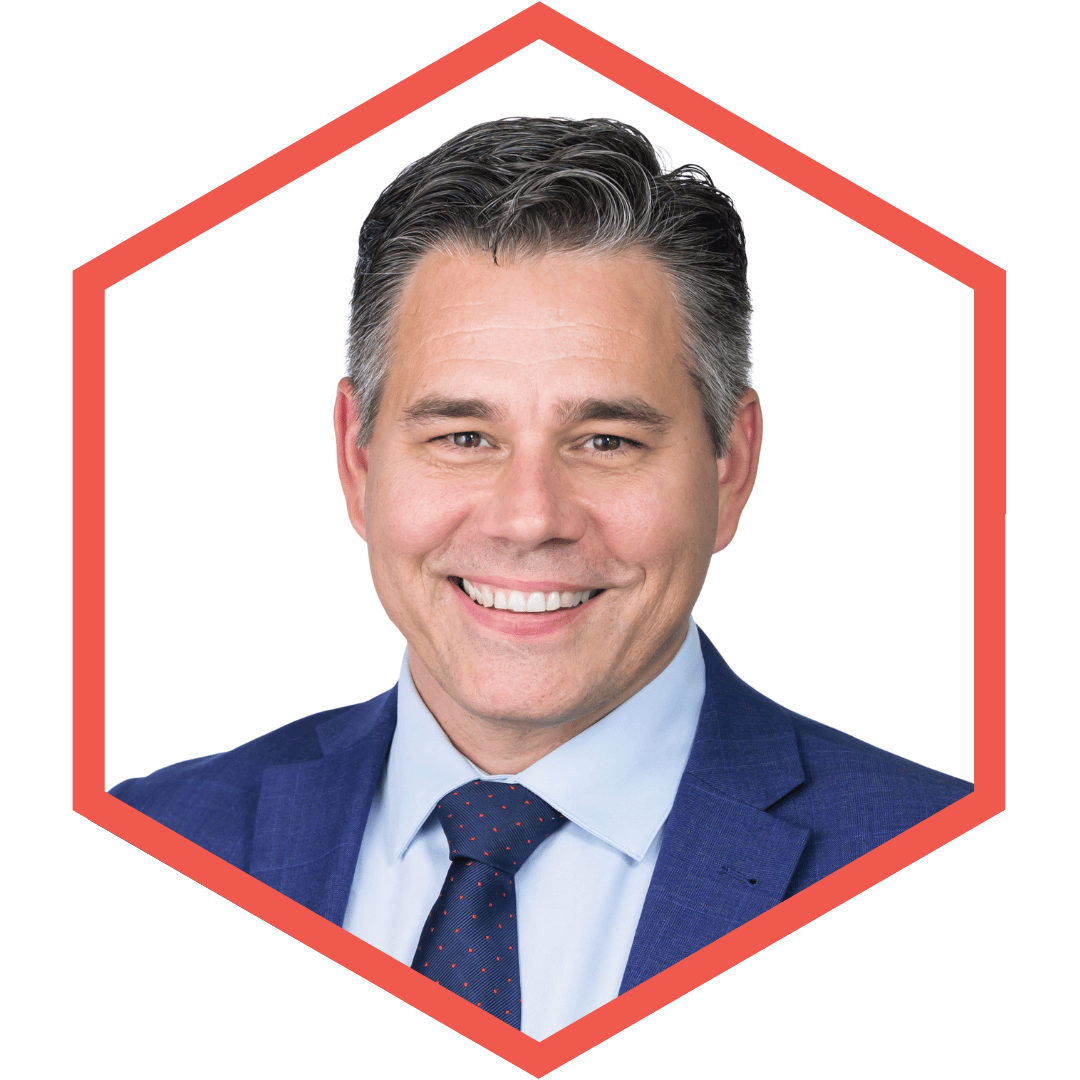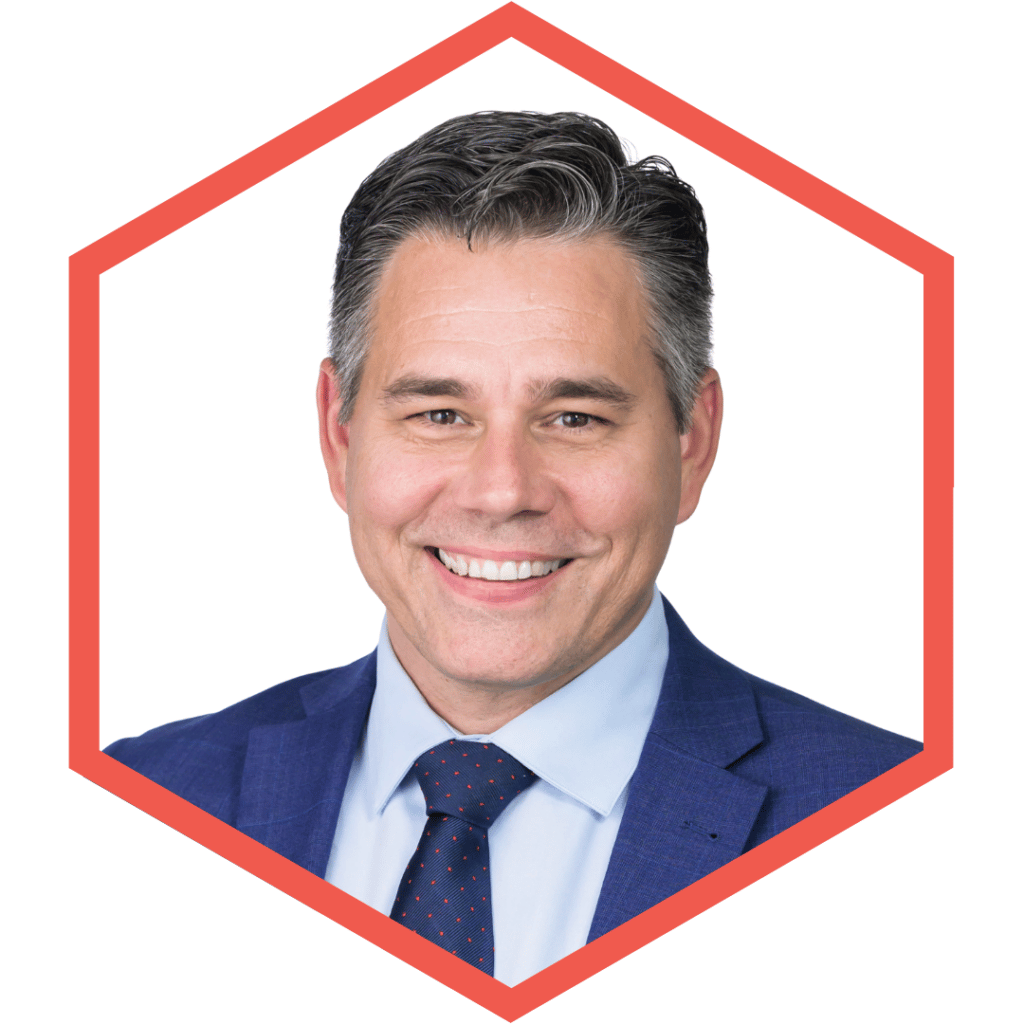 Brendan Read
Partner, Forensic, KordaMentha
A former detective from the Queensland Police High Tech Crime Investigation Unit, Brendan's experience in investigating criminal and civil matters help clients navigate technologies and use them in collecting and preserving evidence.
With over 19 years of experience giving evidence in criminal and civil cases, Brendan assists clients in stressful situations by clarifying technology.
Brendan specialises in the investigation of cyber incidents and has an open, collaborative style. He communicates clearly with any audience regardless of the complexity of the issues.
Brendan has been an independent expert in several matters before the Supreme Court of Queensland and Queensland Industrial Relations Commission relating to intellectual property theft, fraud, misconduct, and civil cases.
Brendan has extensive experience preparing expert reports and affidavits and giving oral testimony in proceedings.
Within the community, Brendan is the current Secretary of the Brisbane chapter of the Association of Certified Fraud Examiners (ACFE).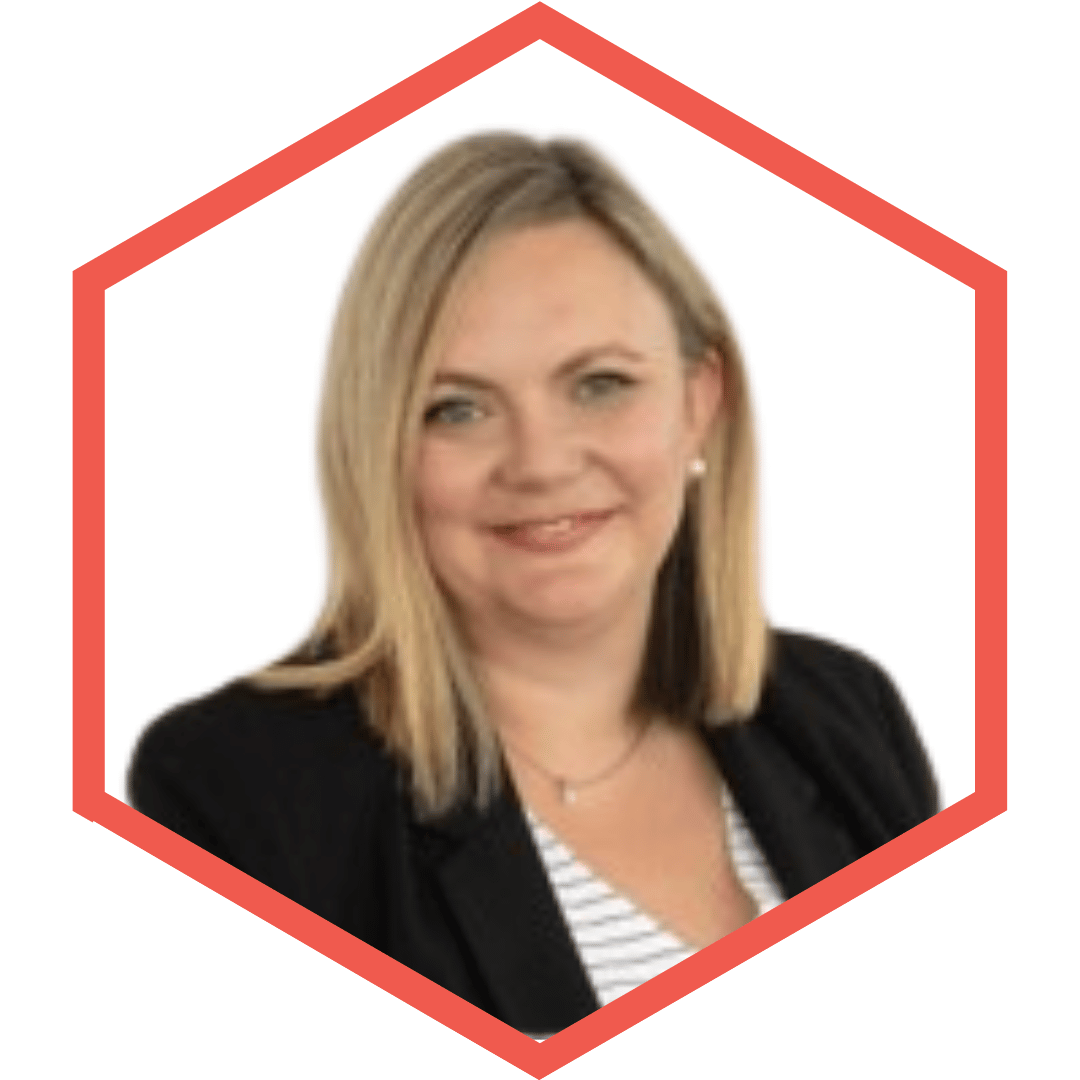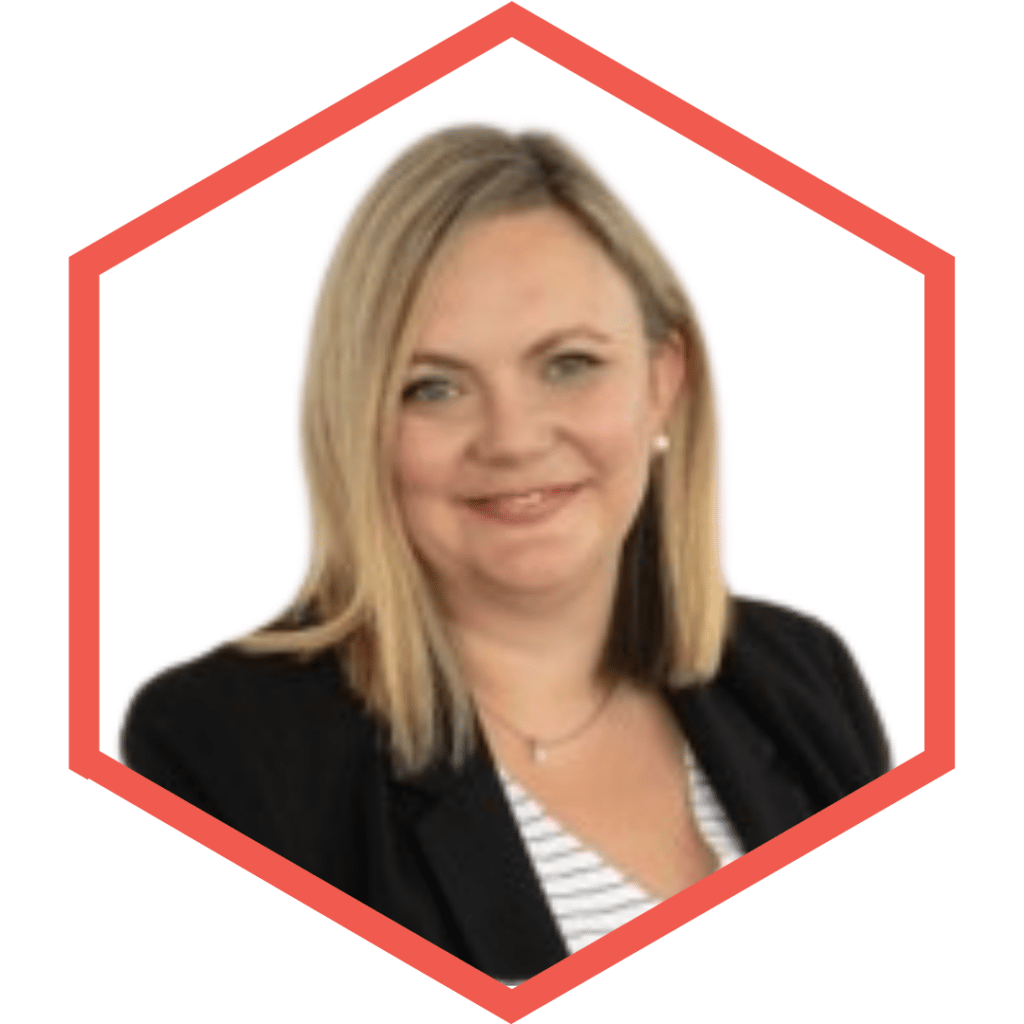 Emma Rosenzweig
Deputy Commissioner Superannuation and Employer Obligations, Australian Taxation Office
Emma Rosenzweig is the Deputy Commissioner for Superannuation and Employer Obligations. 
Emma is responsible for ensuring a complex ecosystem of employers, workers and retirees, and super funds operates efficiently, supports willing participation, and safeguards entitlements.
Emma has worked for the ATO for 23 years in a range of roles across nearly all areas of the organisation, including client engagement roles focused on small business and employers, law roles including the design and drafting of legislation, and leadership of the ATO's service strategy design and implementation. 
Emma holds a Bachelor of Laws, a Bachelor of Commerce and a Masters of Tax.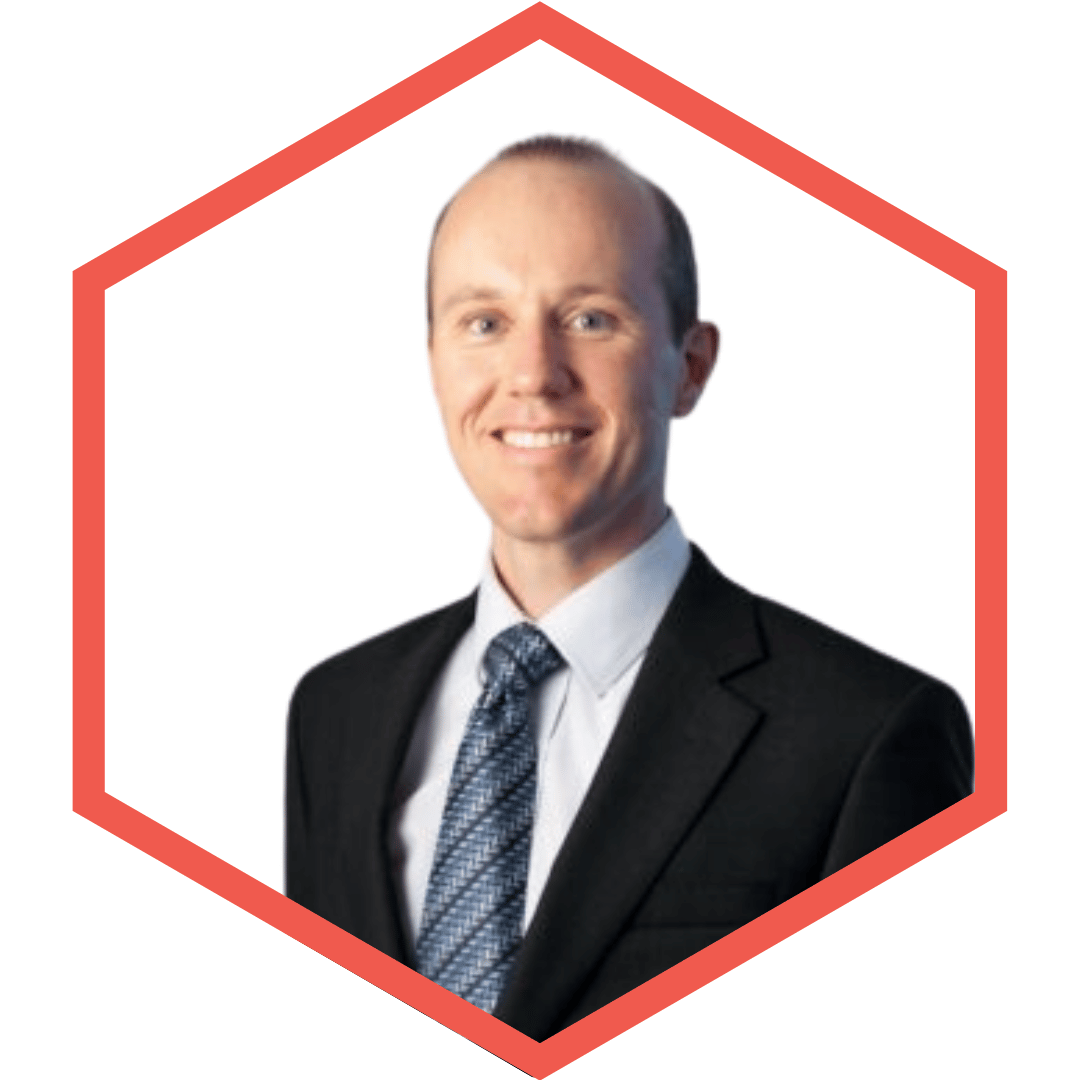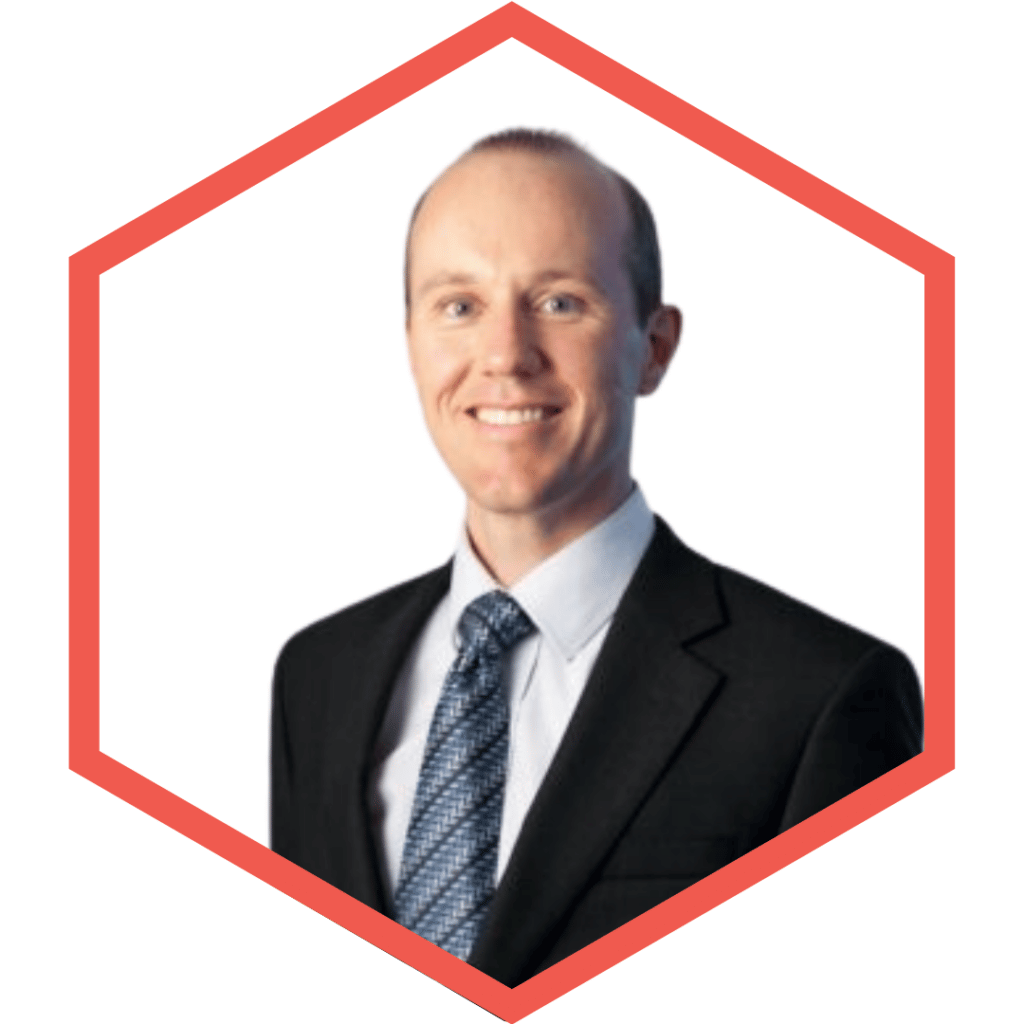 Simon Russell
Director, Behavioural Finance Australia
Simon is the founder of Behavioural Finance Australia. At BFA he provides specialist behavioural finance training & consulting to financial advisers, as well as to major super funds, fund managers and educational institutions. Simon is the author of four books on behavioural finance, including "Behavioural Finance – A guide for financial advisers". His qualifications include a degree in psychology, diploma of financial planning, and a master of applied finance.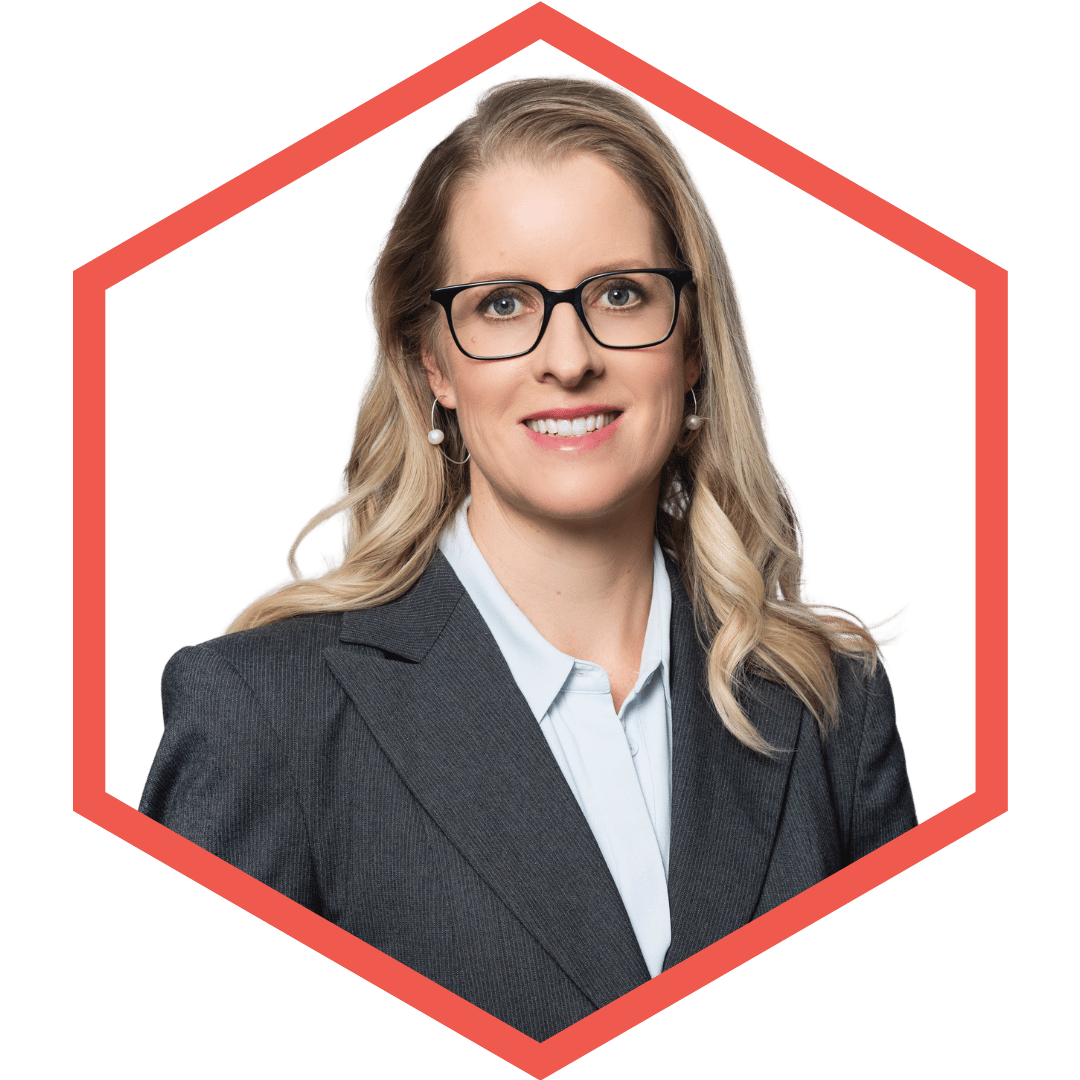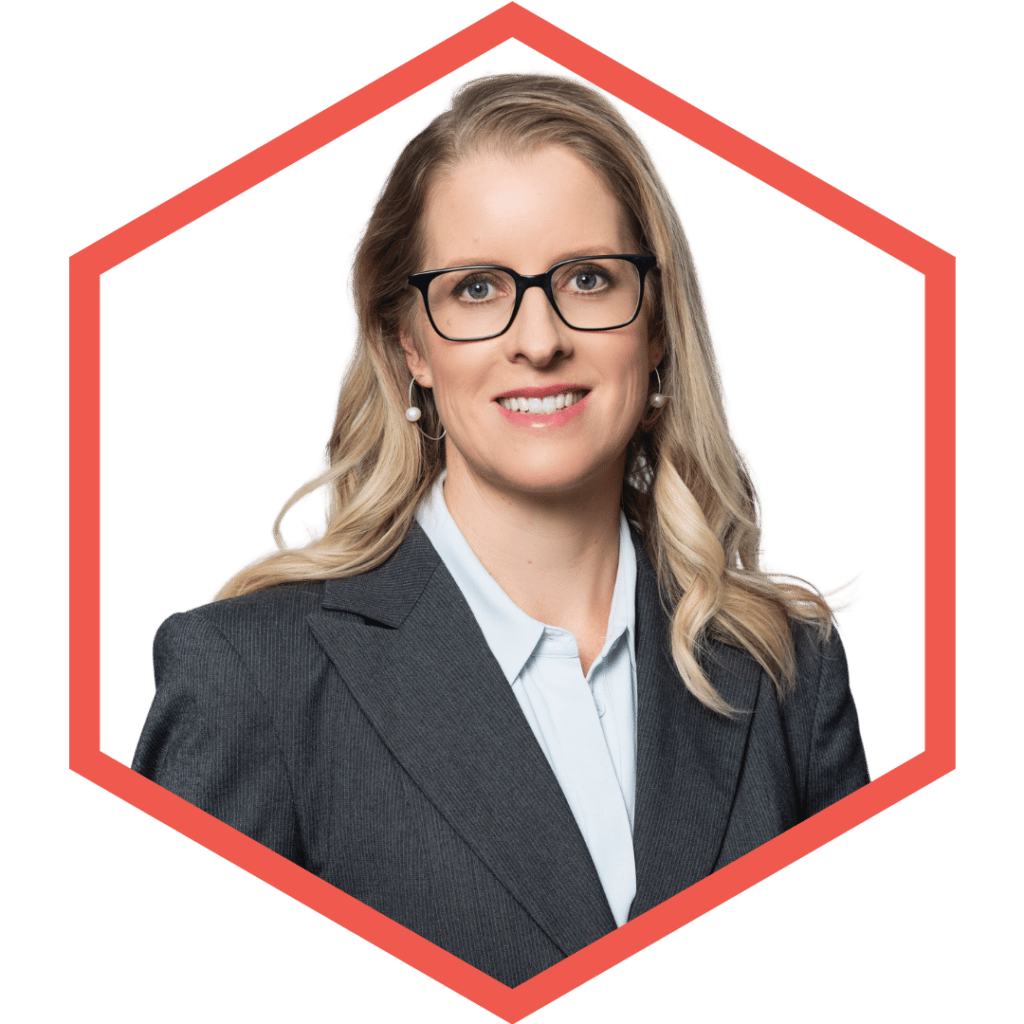 Jemma Sanderson
Director, Cooper Partners Financial Services Pty Ltd
Jemma Sanderson is a Director of Cooper Partners Financial Services, heading up their SMSF specialist services. Jemma provides strategic advice on SMSFs, estate planning and wealth management to clients, as well as technical support to accounting, legal and financial planning groups. Jemma has over 20 years' experience in developing dynamic and tailored strategies for high net worth clients
Jemma is a regular presenter on superannuation and SMSFs for the various industry bodies across Australia, and is the author of the SMSF Guide published by the Taxation Institute, currently in its ninth edition, and is the author and convener of the Advanced Superannuation module of the Taxation Institute's Graduate Diploma in Applied Tax Law. At the 2018 SMSF Association National Conference, Jemma was awarded the Chairman's Award for her contribution to the SMSF Industry.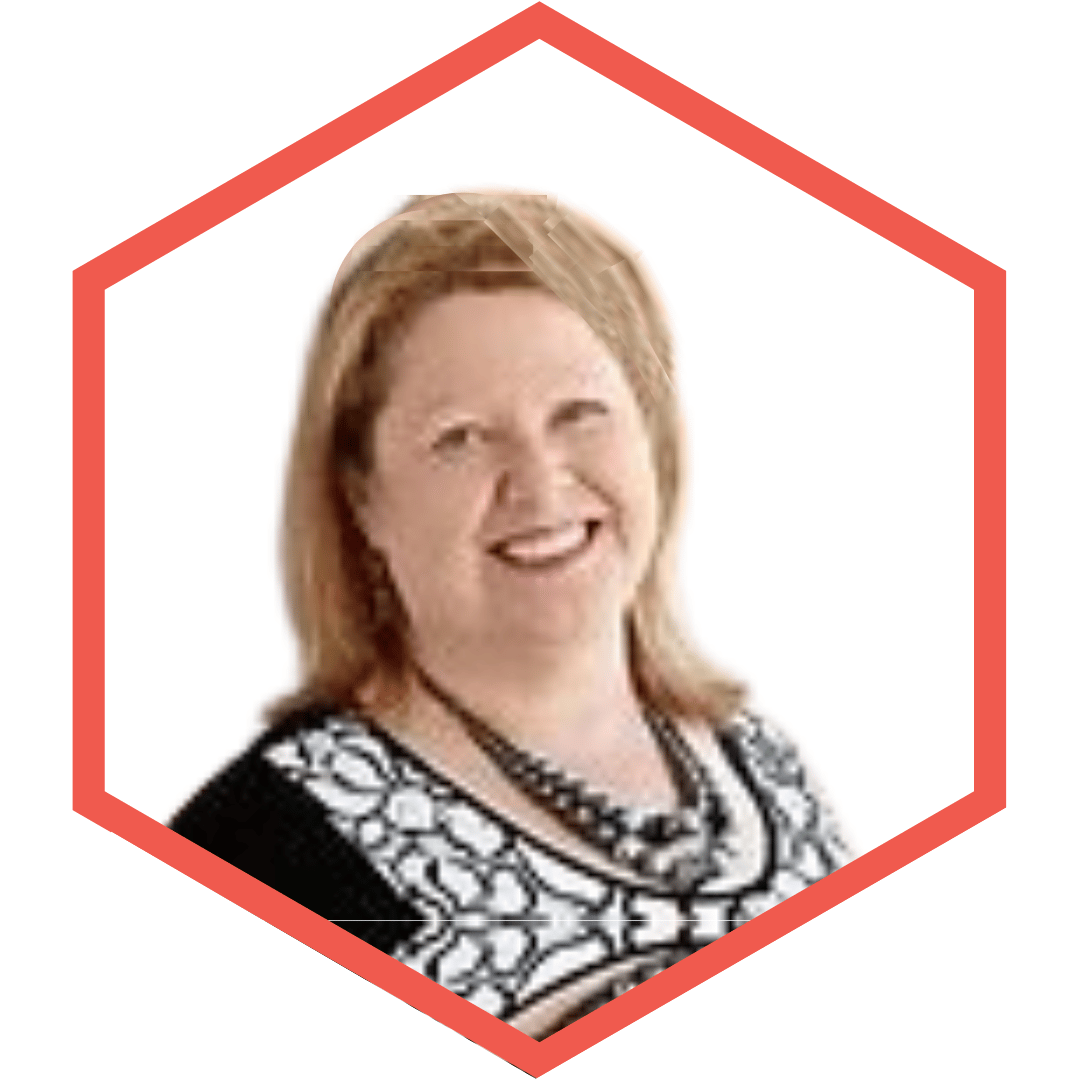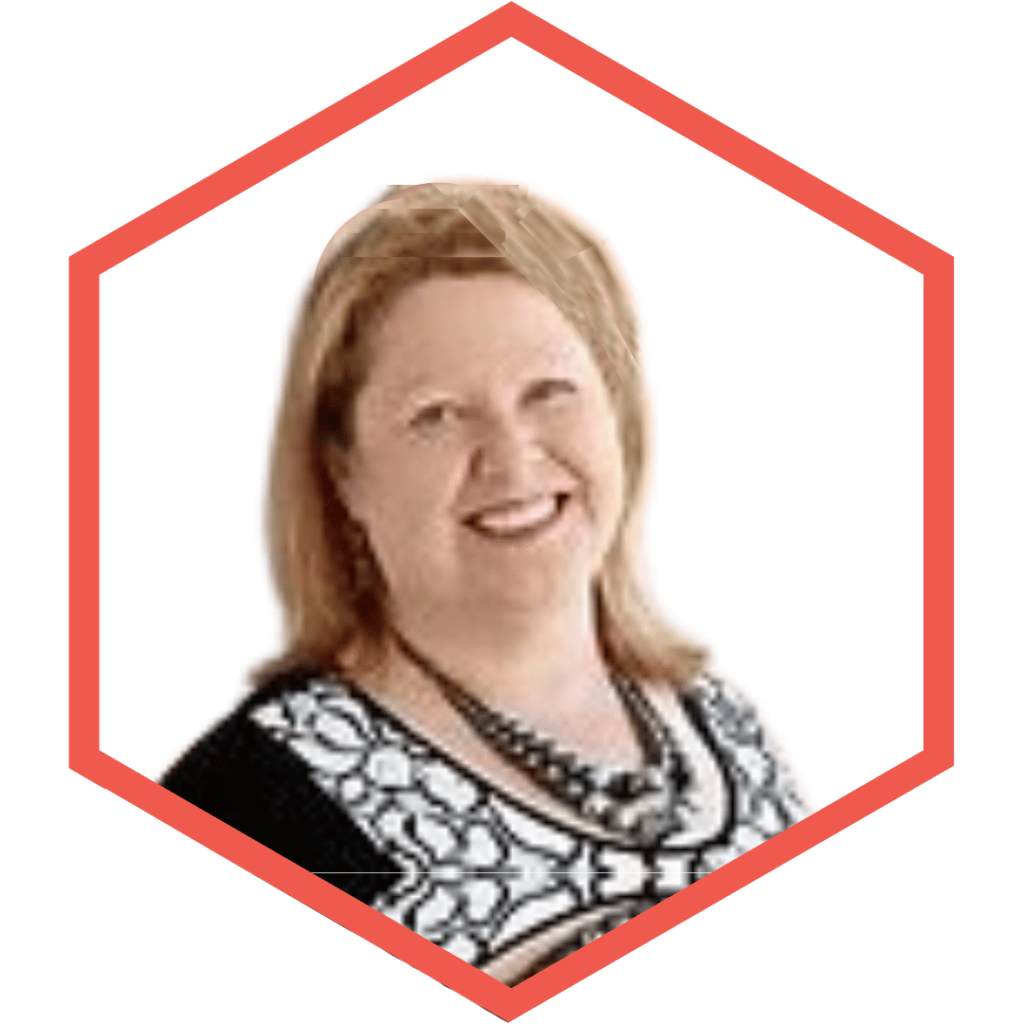 Shirley Schaefer
Director, BDO
Shirley is an auditor by training and a SMSF expert by choice. She established a separate Superannuation division at BDO in 1996, recognising the need to provide high quality technical services to clients with self-managed superannuation funds.
Shirley is a regular speaker at SMSF & Audit conferences.  She provides SMSF competency training for accountants and auditors.  She is the co-author of the Thomson Reuters SMSF Audit Guide and winner of multiple SMSF and Audit Awards.
She is a Fellow Specialist Adviser and Fellow Specialist Auditor of the SMSF Association (SMSFA); a Fellow of the Association of Superannuation Funds Australia (ASFA); a Fellow of the Chartered Accountants Australia and New Zealand (CAANZ); a Registered SMSF Auditor; and a Registered Company Auditor.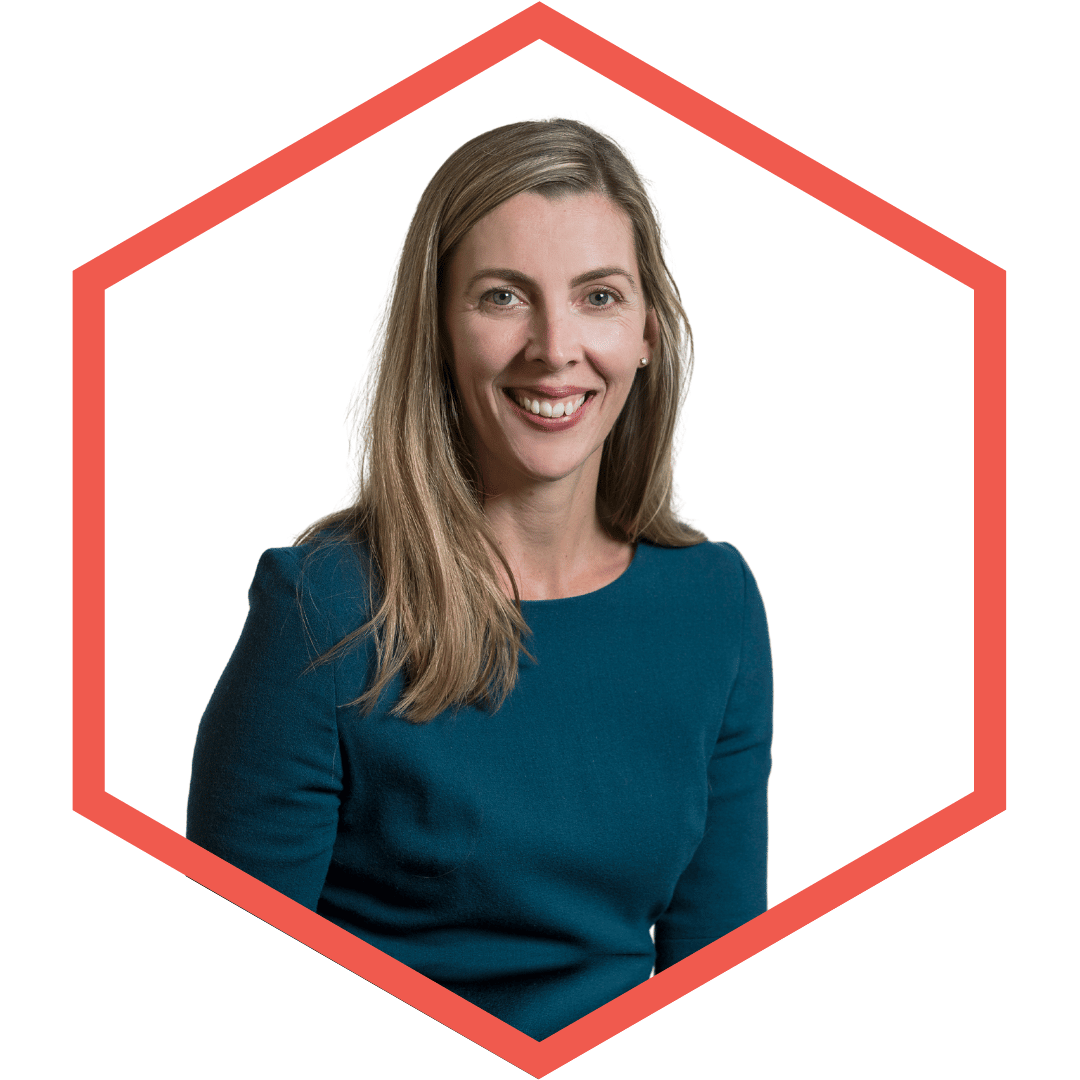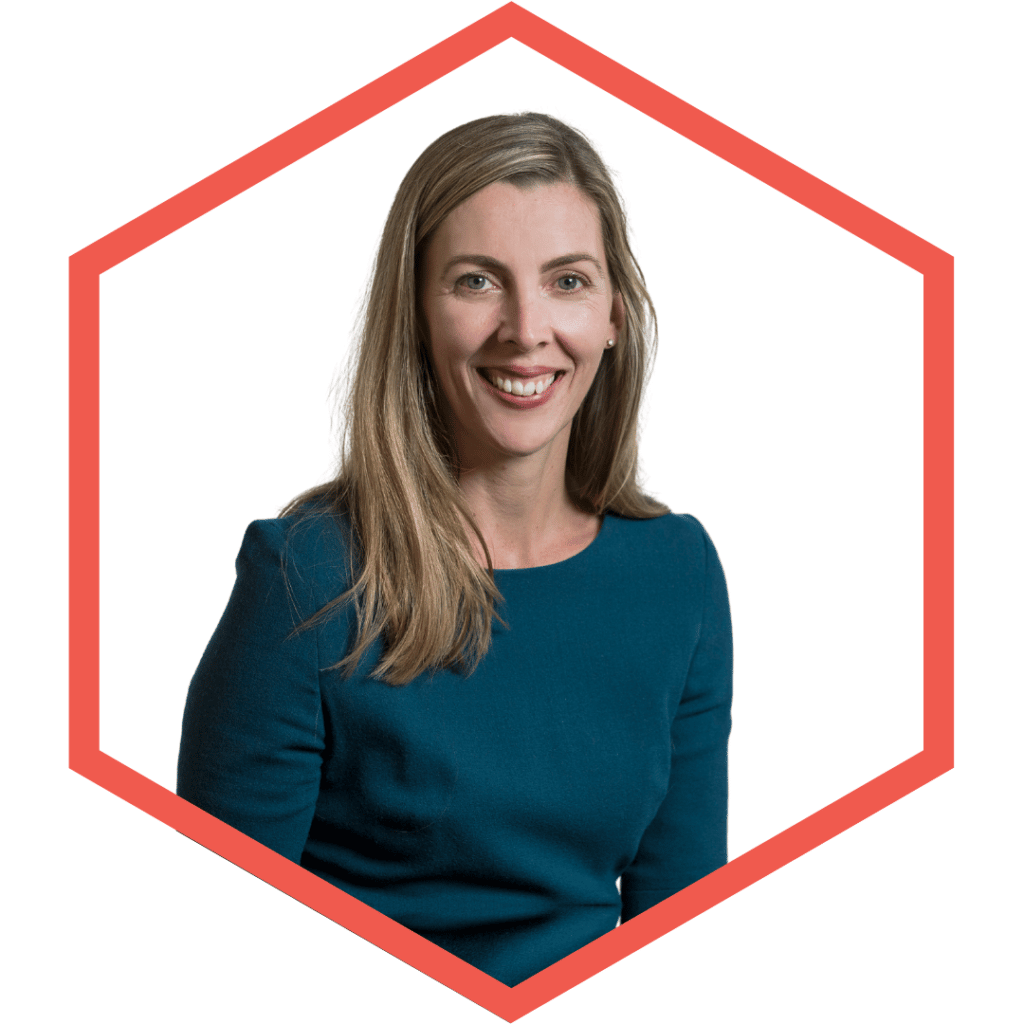 Leah Sciacca
Senior Executive Leader, Financial Advisers Financial Services and Wealth Group, Australian Securities and Investments Commission
Leah leads ASIC's Financial Advisers team, which supervises Australia's financial advice industry. Her team oversees the regulatory work associated with advisers, planners and advice licensees. Leah has more than 10 years of regulatory experience and has worked on significant policy and enforcement initiatives. Leah is focused on improving access to good quality affordable advice and working to address advice conduct that leads to poor consumer outcomes. Prior to joining ASIC, Leah was a practising financial adviser for over 10 years, representing several Australian financial services licensees and providing personal advice to retail clients. Leah holds a degree in Business from the Queensland University of Technology as well as a Graduate Diploma of Applied Corporate Governance.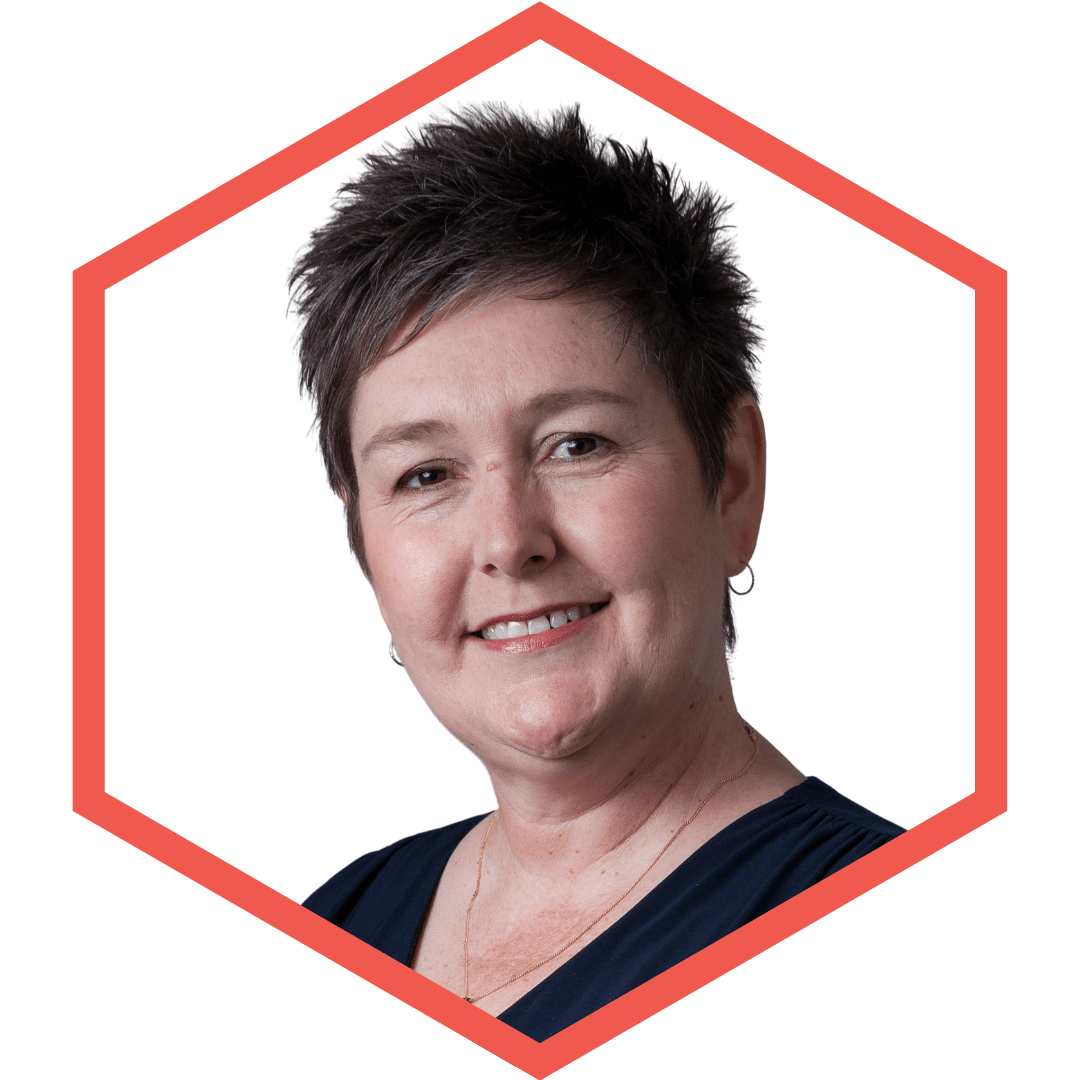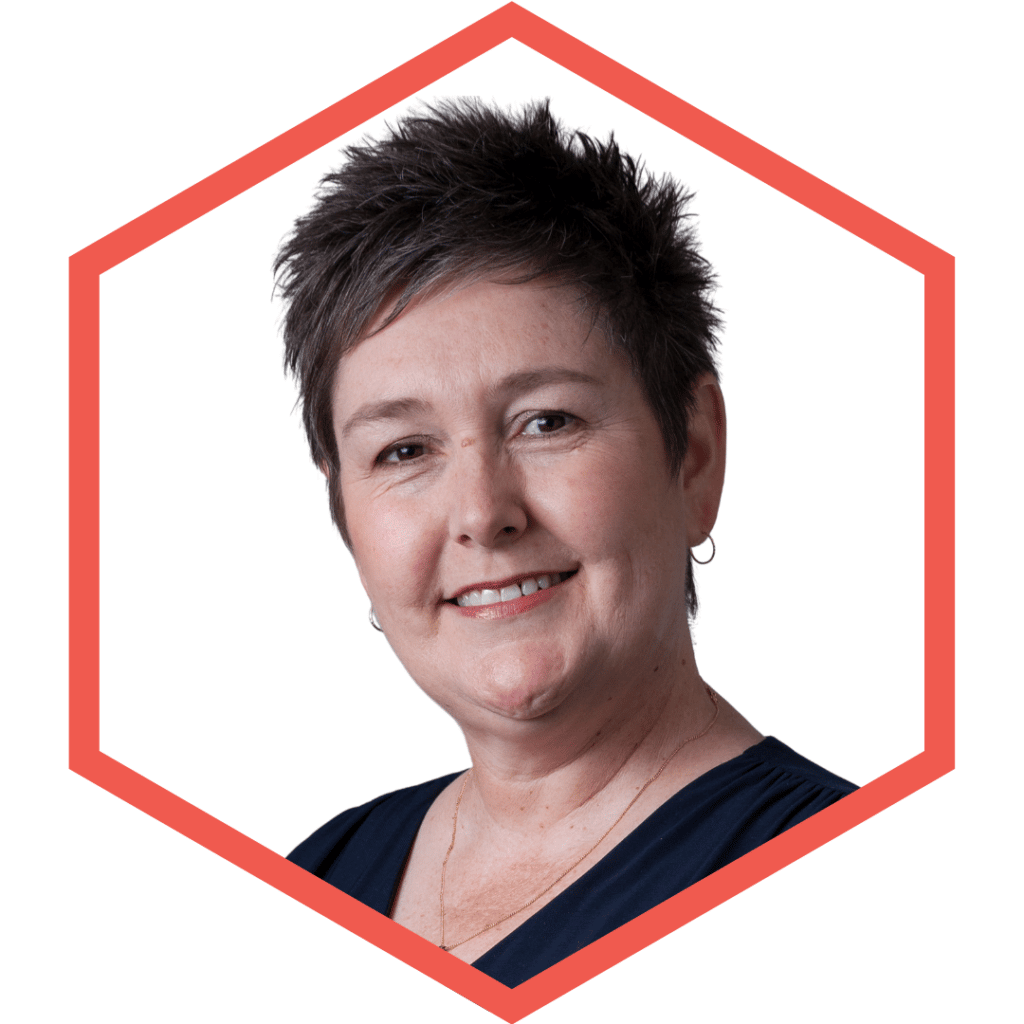 Tracey Scotchbrook
Head of Policy and Advocacy, SMSF Association
Tracey was appointed as Policy Manager of the SMSF Association in April 2021. Previously she was a member of the Association Board and over the years has held positions in various Association committees.
Tracey's background is in public practice. She is a SMSF Specialist Adviser (SSA) and has worked in both mid-tier and boutique accounting firms. Previously Tracey established a SMSF administration practice and prior to joining the Association a specialist SMSF advisory and consulting business.
Tracey's accreditations include: SMSF Specialist Advisor (SSA) with the SMSF Association, Chartered Accountant, CPA, and is a Chartered Tax Advisor with the Tax Institute. She also holds a Masters in Taxation, Graduate Diploma Financial Planning and is a Graduate member of the Australian Institute of Company Directors.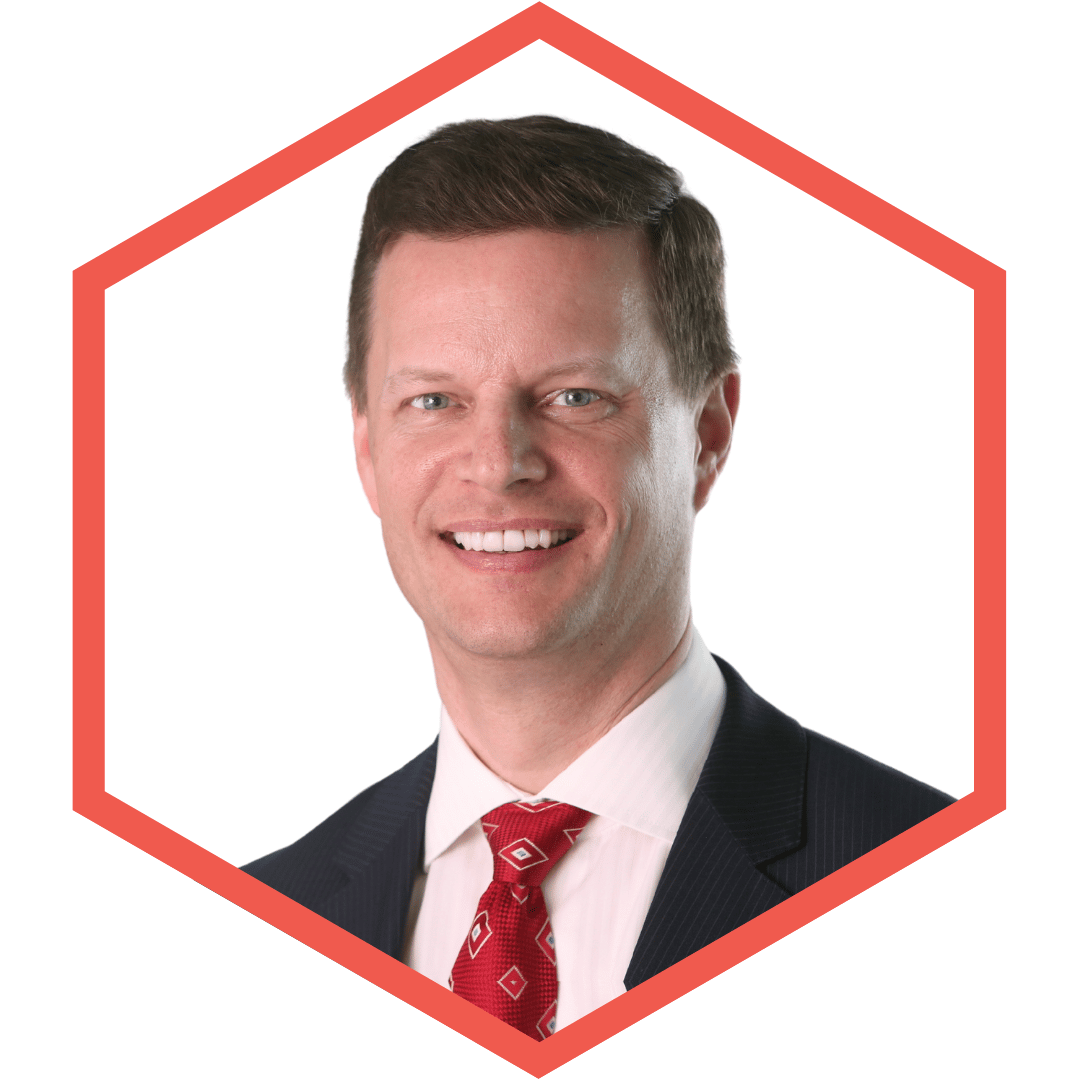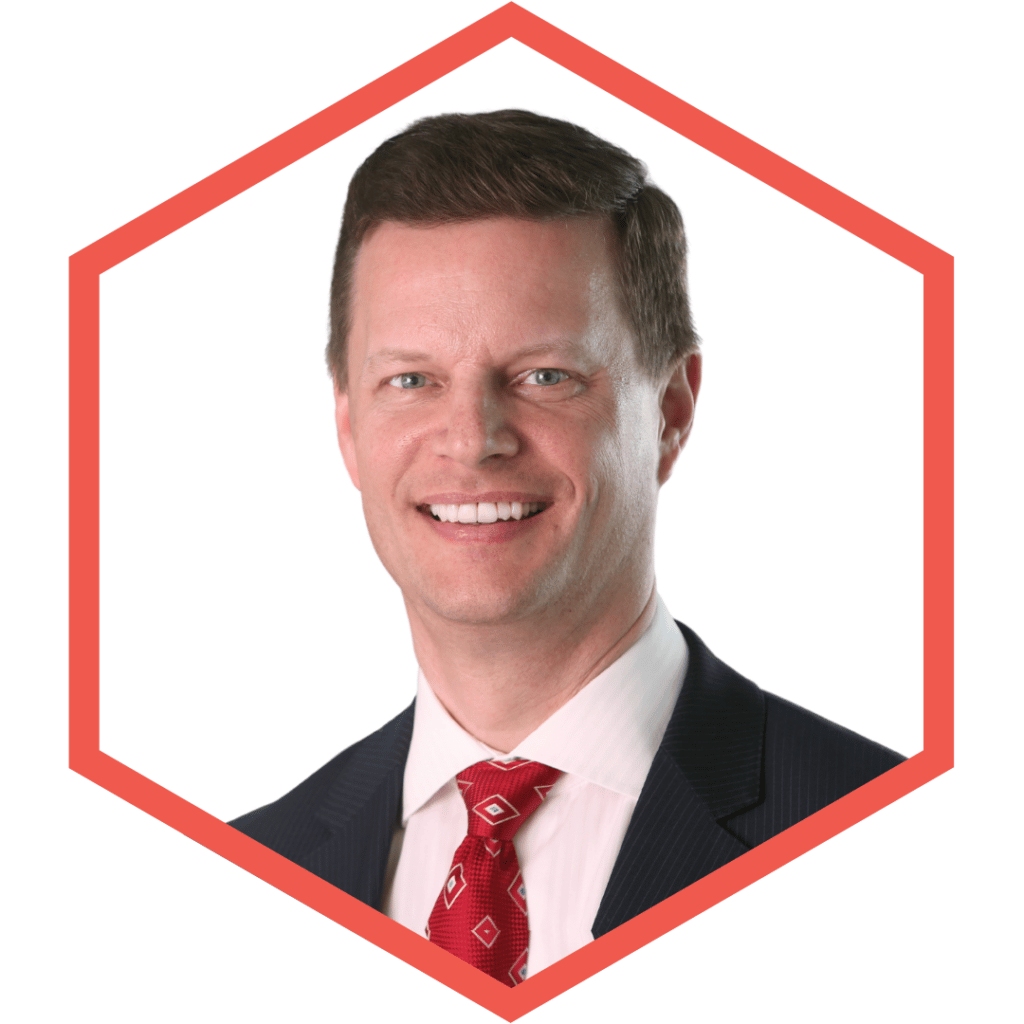 Dr Jeffrey Scott
Head of Advice Strategy, MetLife Australia
Dr Jeff has worked for over 30 years in the insurance industry. He is a regular media commentator on the topics of insurance, superannuation, pensions and finance. Jeff has conducted over 2,000 presentations in 13 countries including the 2017 and 2010 MDRT. Jeffrey has lectured at the University of Technology Sydney (Investment and Financial Planning) and University of New South Wales (Taxation, Superannuation and Insurance). He created the first terminal illness benefit for life insurance products in Australia. Jeff has the following qualifications and certifications: Certified Financial Planner (FPA), SMSF Specialist Adviser (SMSF Association), Fellow of the Taxation Institute of Australia, Bachelor of Mathematics (U of Waterloo), Diploma of Financial Planning (FPA/Deakin), Master of Arts (UTS), Master of Education (UTS), Graduate Diploma of Advanced Taxation (UNSW), Master of Taxation Law (UTS), and Doctor of Philosophy in Taxation (UNSW).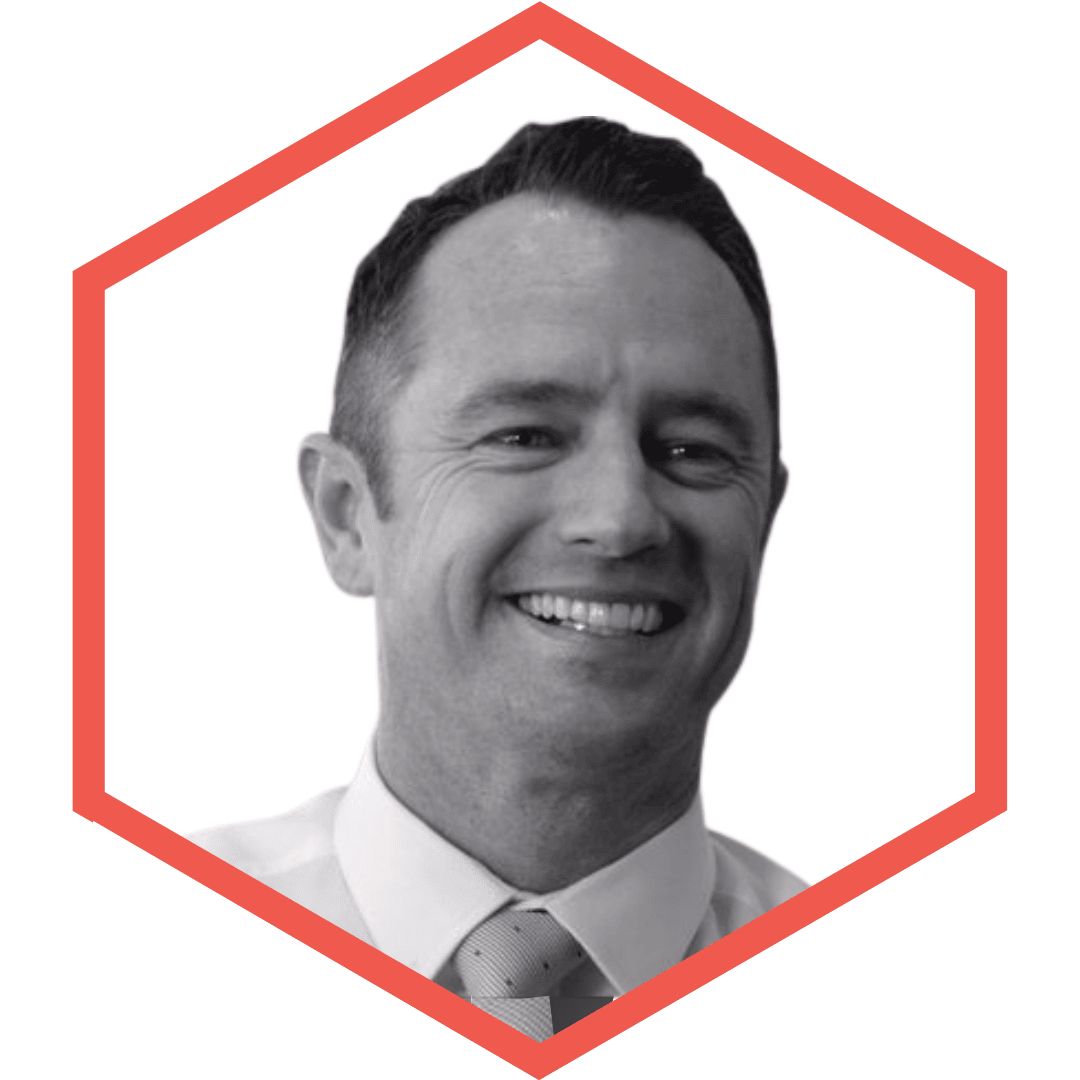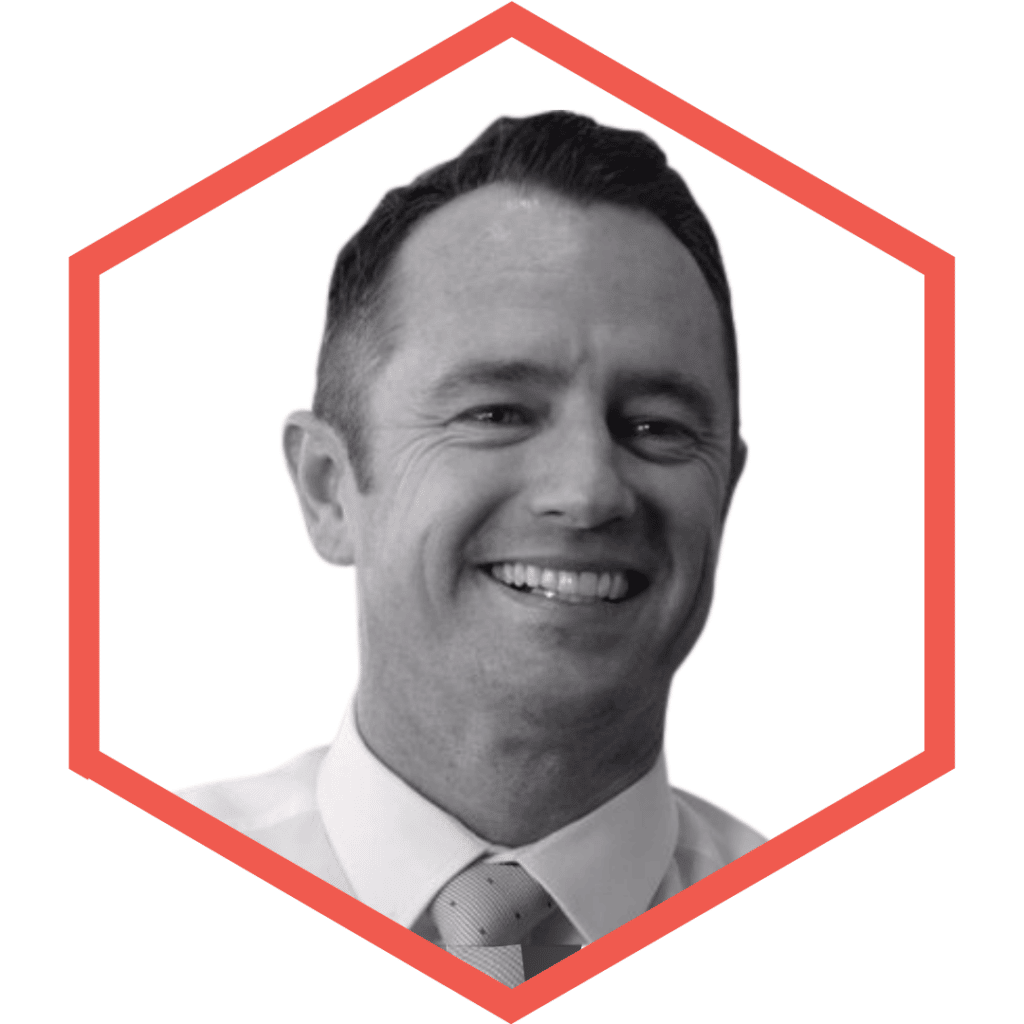 Tahn Sharpe
Managing Editor, The Inside Network
Tahn is the managing editor of The Inside Network and takes carriage of its three publications: The Inside Adviser, The Inside Investor and Investor Strategy News. He is an experienced financial services journalist and editor, as well as a former financial adviser who writes on investment, advice, superannuation, risk and consumer finance.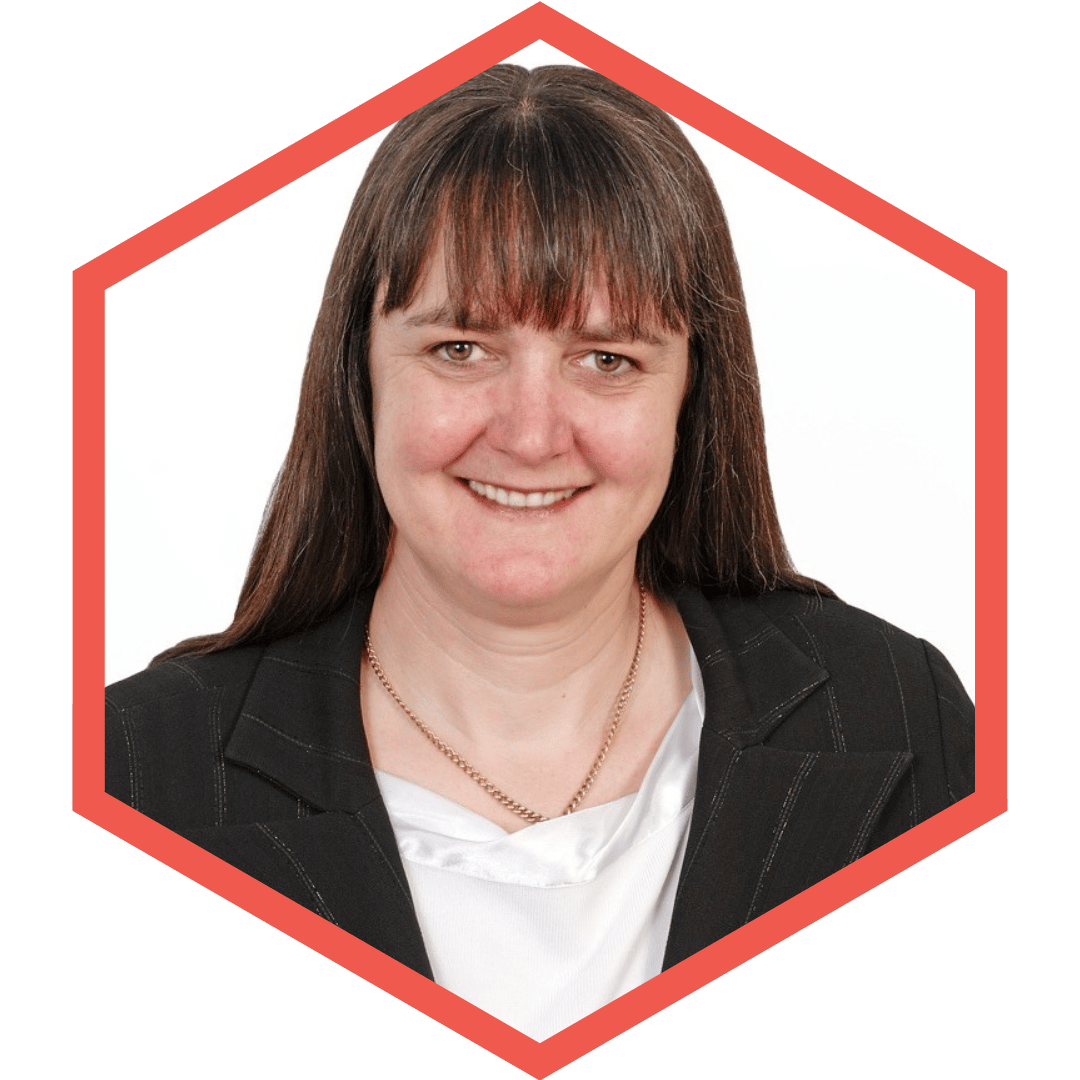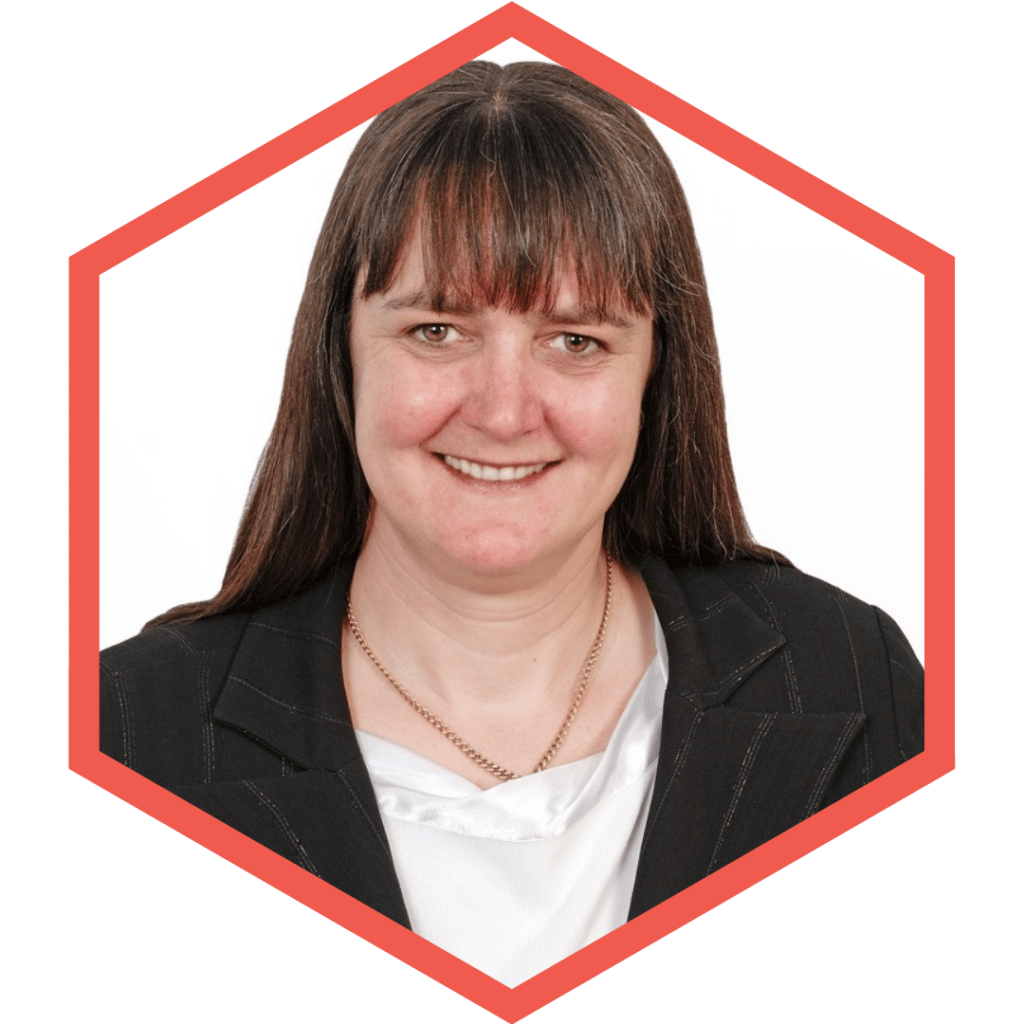 Julie Steed
Senior Technical Services Manager, Insignia Financial Group
Julie has more than 30 years of experience in the superannuation industry as a technical specialist, consultant and client services manager. Julie is responsible for the provision of superannuation technical information, specialising in small funds.
Julie is passionate about helping people with the technical aspects of super, keeping it simple and in helping practitioners provide quality services to their clients. She is a regular speaker at industry conferences and training events and is a regular contributor to industry publications.
Julie is a Fellow and accredited SMSF Specialist Advisor™ with the SMSF Association, a Senior Fellow of Finsia and a Fellow of ASFA. Julie was awarded the SMSF Association's 2020 Chair Award for outstanding contribution to the SMSF industry.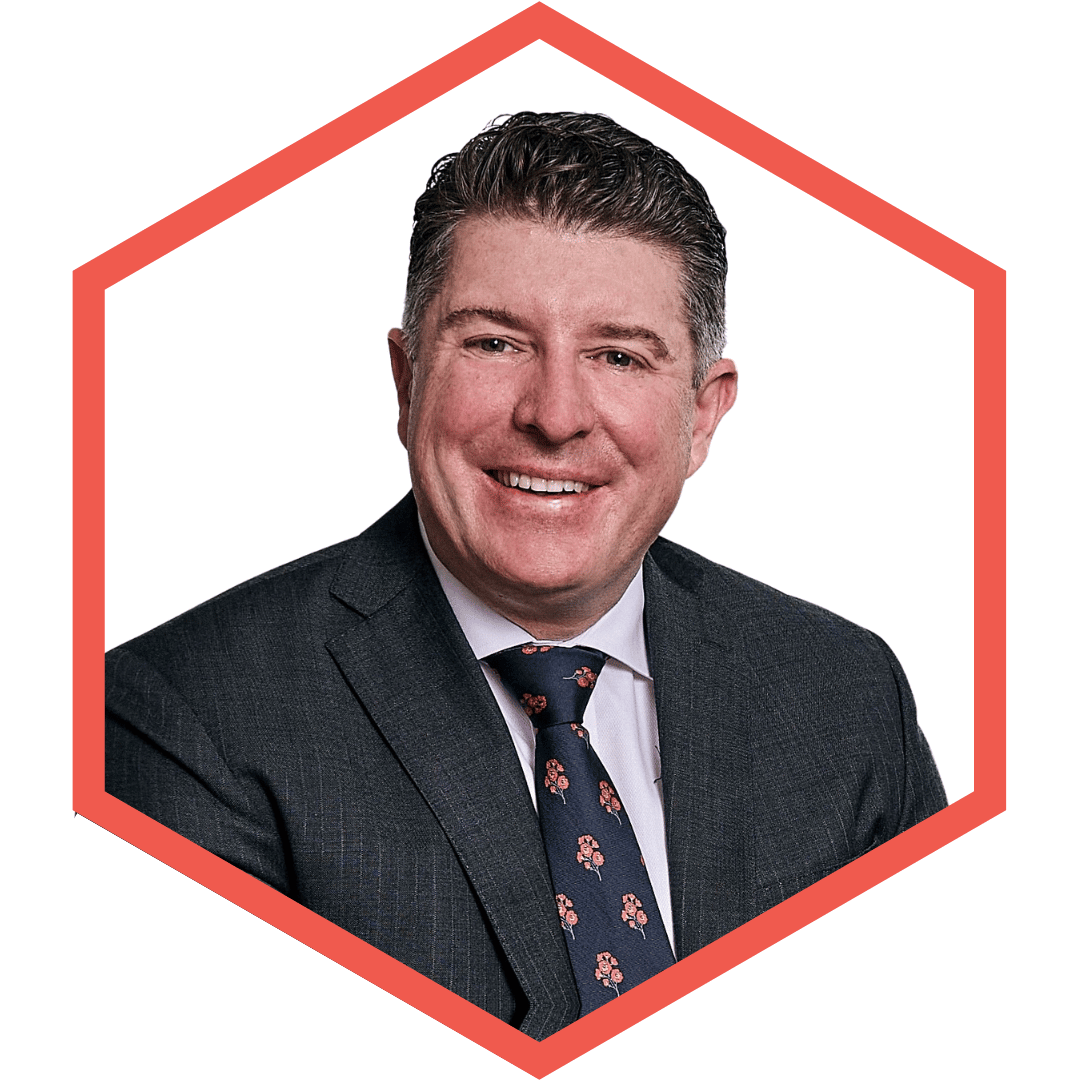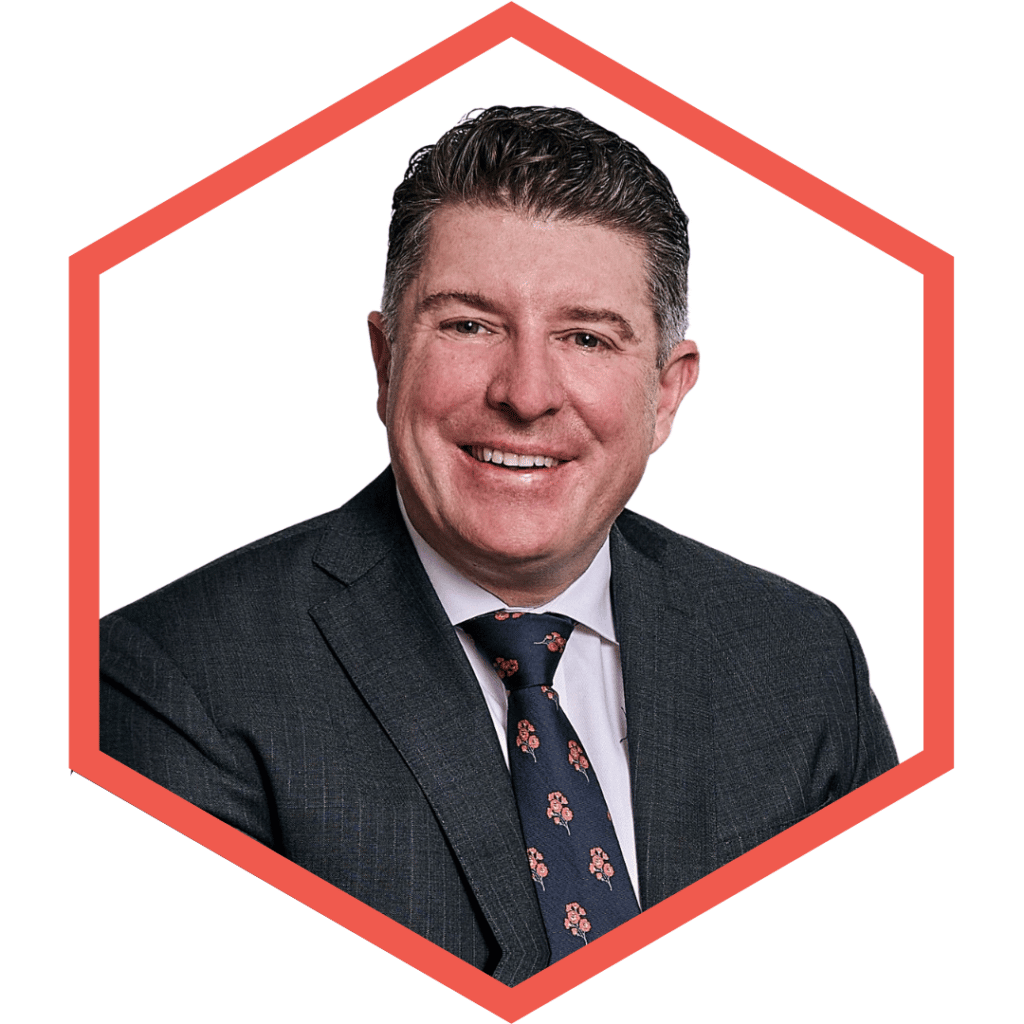 Tim Steele
Chief Executive Officer, Class
Tim Steele joined Class in August 2022 as Chief Executive Officer and is responsible for the business strategy, customer experience, financial and operational performance, and team engagement. A passionate contributor to the industry, Tim brings deep knowledge and understanding with over 20 years' experience in leadership and financial services.
Prior to joining Class, Tim was Group Executive, Retirement and Investment Solutions at MLC (CEO, MLC Super), with accountability for MLC's Superannuation and Products division. Tim joined NAB/MLC in 2016 as General Manager of NAB Financial Planning with responsibility for NAB's employed advice businesses. In 2018, Tim also took on accountability for NAB Direct Advice, providing phone based general and personal advice to MLC superannuation members.
Prior to NAB/MLC, Tim was Managing Director for ipac and Genesys Wealth Advisers where he successfully led various customer-focused transformation programs and strategic business initiatives. Tim was also Director of AMP Horizons, responsible for the recruitment and development of AMP financial planners.
Tim has actively contributed to several industry forums over the years, including ASFA's System Design Policy Council and various FPA forums. In 2018, Tim established the Licensee Leadership Forum and served as Chair until the end of 2019.
Tim holds a Bachelor of Business from the University of Newcastle and has completed the Advanced Management Program at Harvard Business School.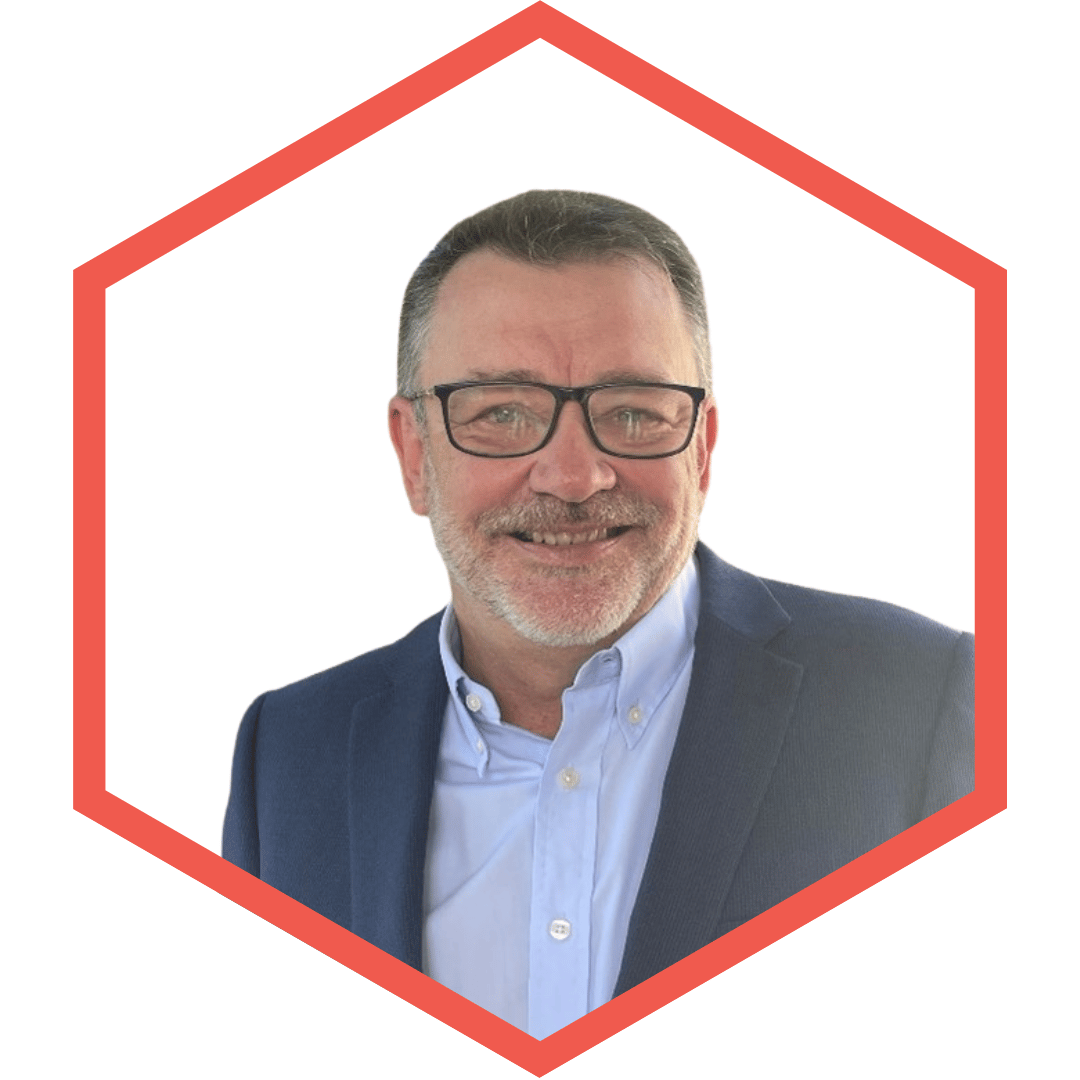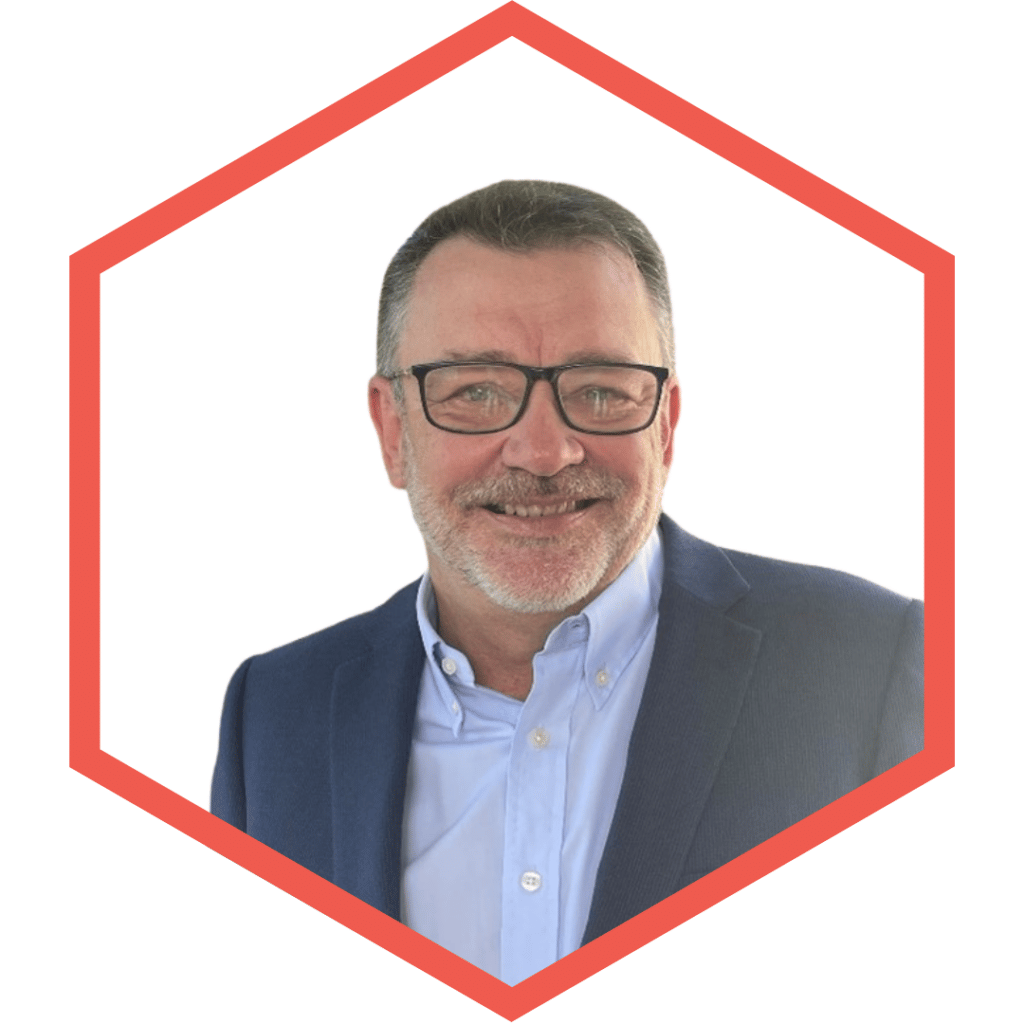 Tony Stephens
Partner, Business Health Pty Ltd
One of three principals of Business Health, an independent organization that helps successful businesses be more efficient, more profitable, and more valuable.
Business Health work extensively with leading organizations in the financial services industry including product manufacturers, platforms, distribution groups and advice businesses (planners, advisers, brokers, accountants).
Tony has worked in the financial services industry for over 30 years. His experience includes working closely with a wide range of advice businesses, smaller and larger, specialist and comprehensive, in Australia and overseas.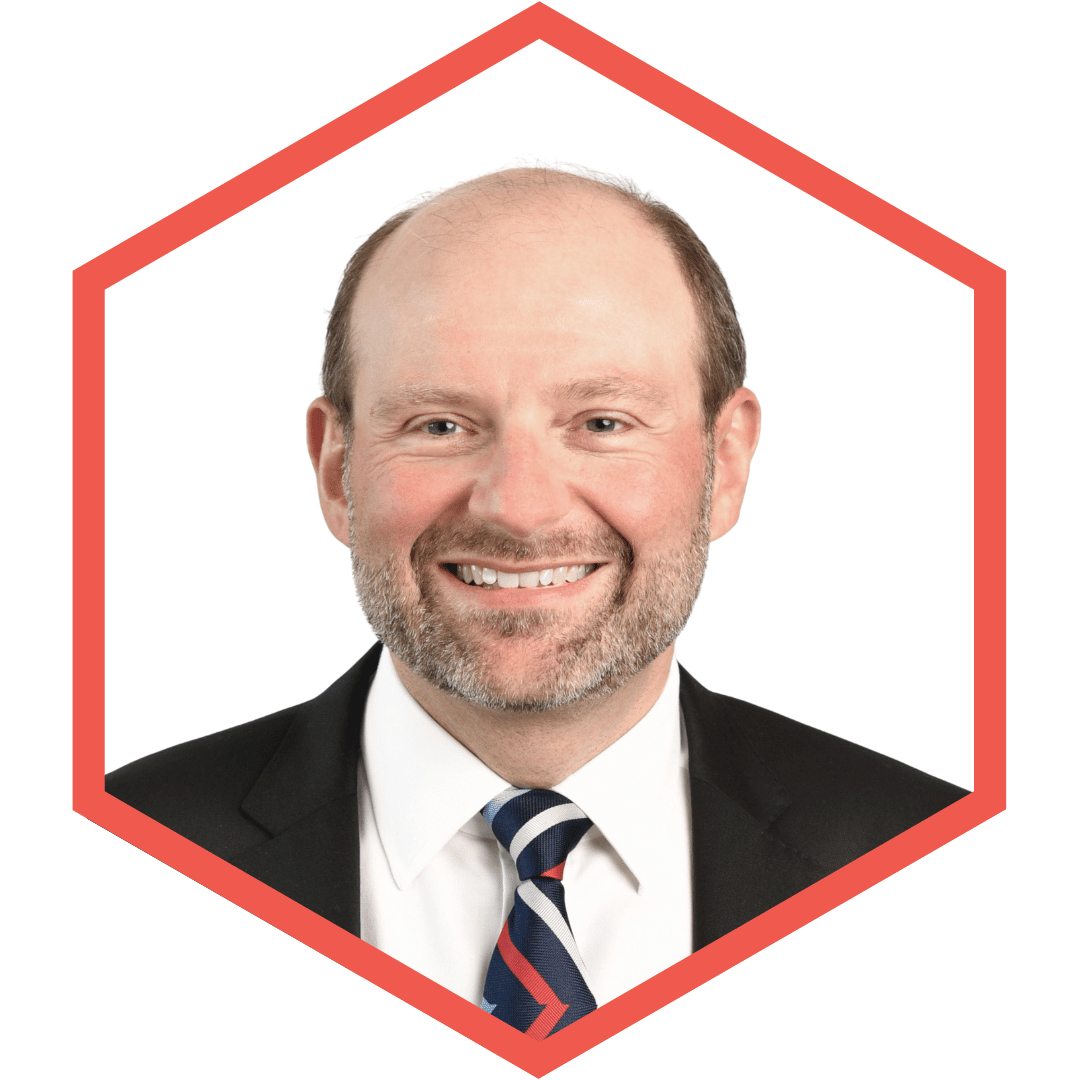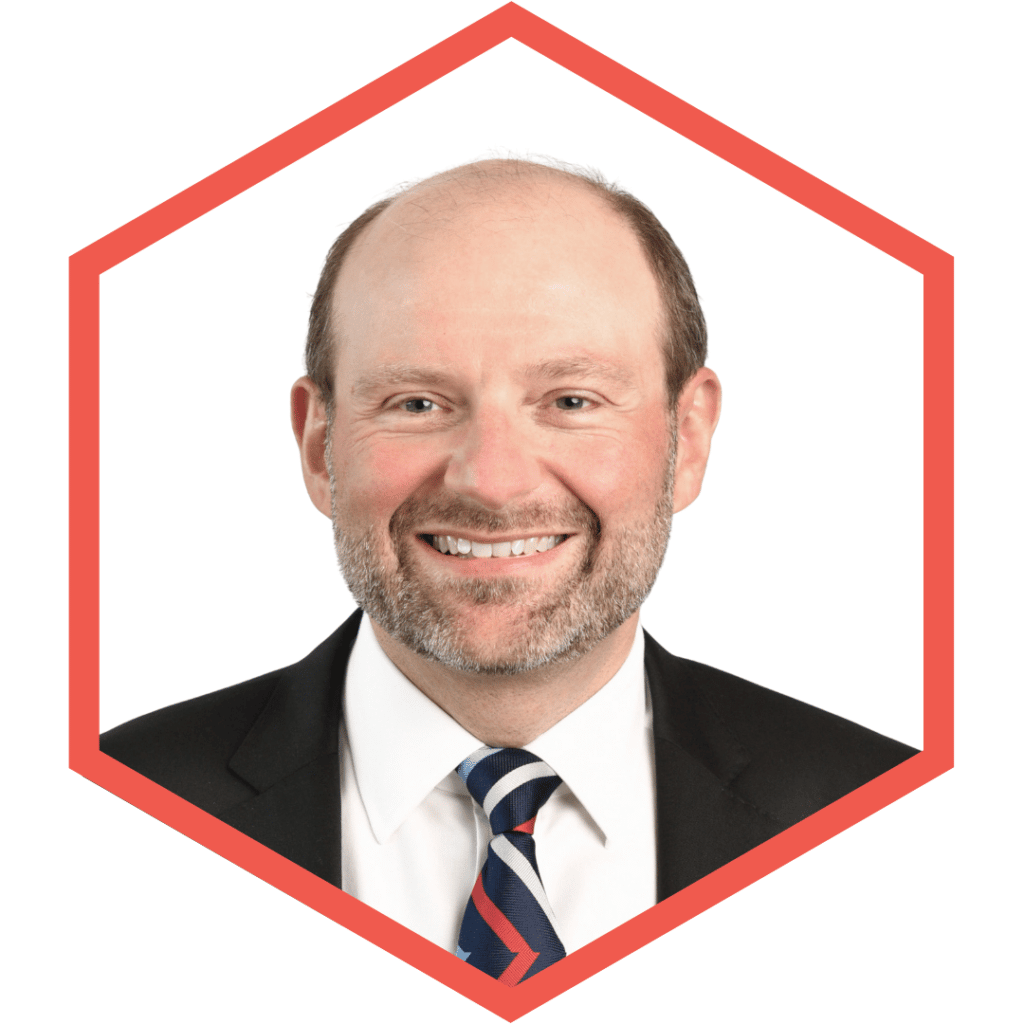 Tony Vizza
Executive Director, Cybersecurity, KordaMentha
Tony's expertise is in information technology, information security, privacy, and the law.
Tony's 20+ years of experience has included information security and risk strategy development, implementation, and management.

Tony demonstrates effectiveness and leadership concerning security strategy, technology and standards and brings value to clients through aligning information, business, operational, risk and compliance strategies.
Before joining KordaMentha, Tony was the Director of Cybersecurity Advocacy for the largest association of certified cybersecurity professionals worldwide. Tony advocated for better cyber security on behalf of the profession, which included extensive engagement with local, state, federal and international governments,
academia, and industry.
At KordaMentha, Tony leads efforts to engage with clients to discuss their cybersecurity challenges and concerns. In doing so, Tony seeks to collaborate with those clients to devise strategies and change, ensuring they can reduce their risk to an acceptable level, thrive operationally and remain resilient.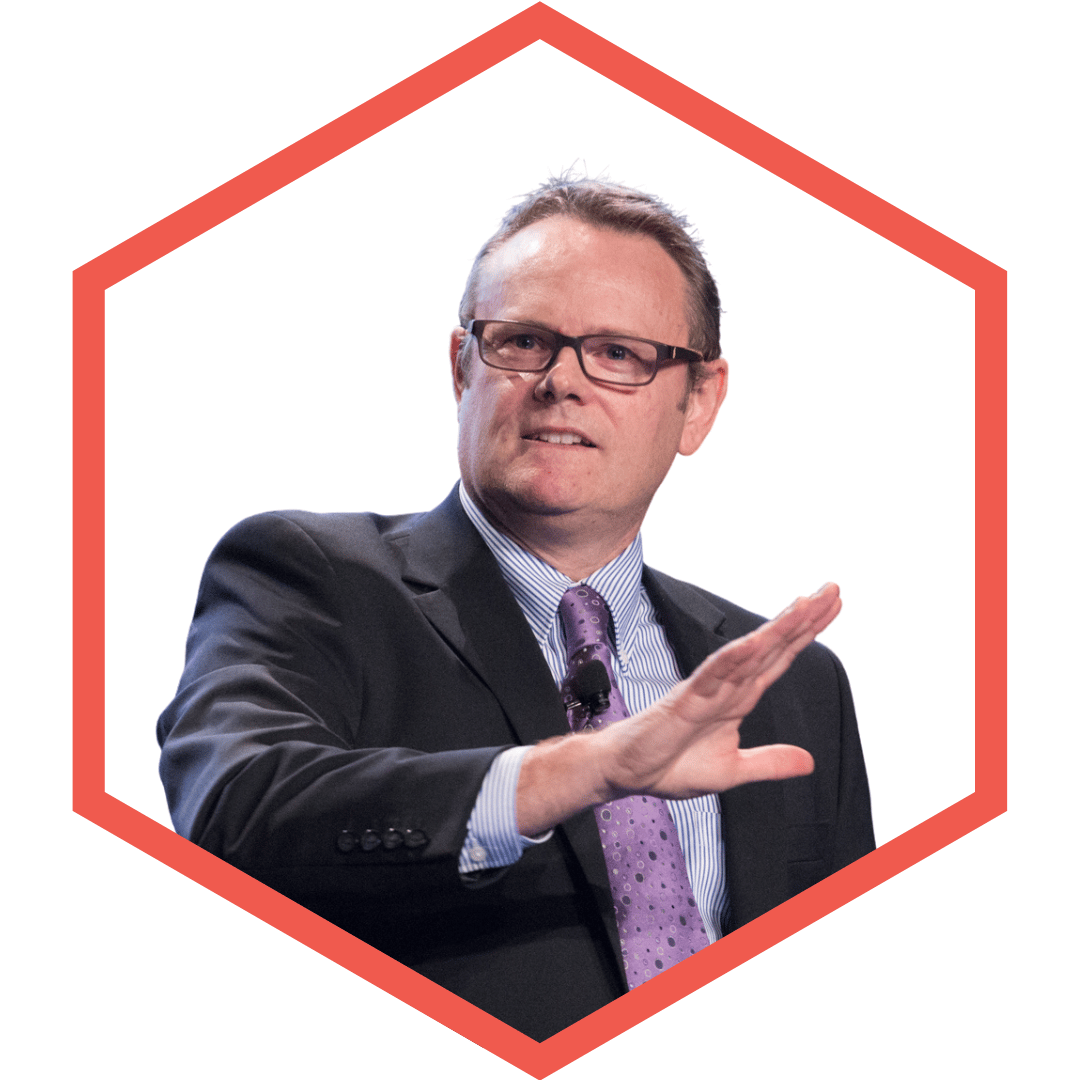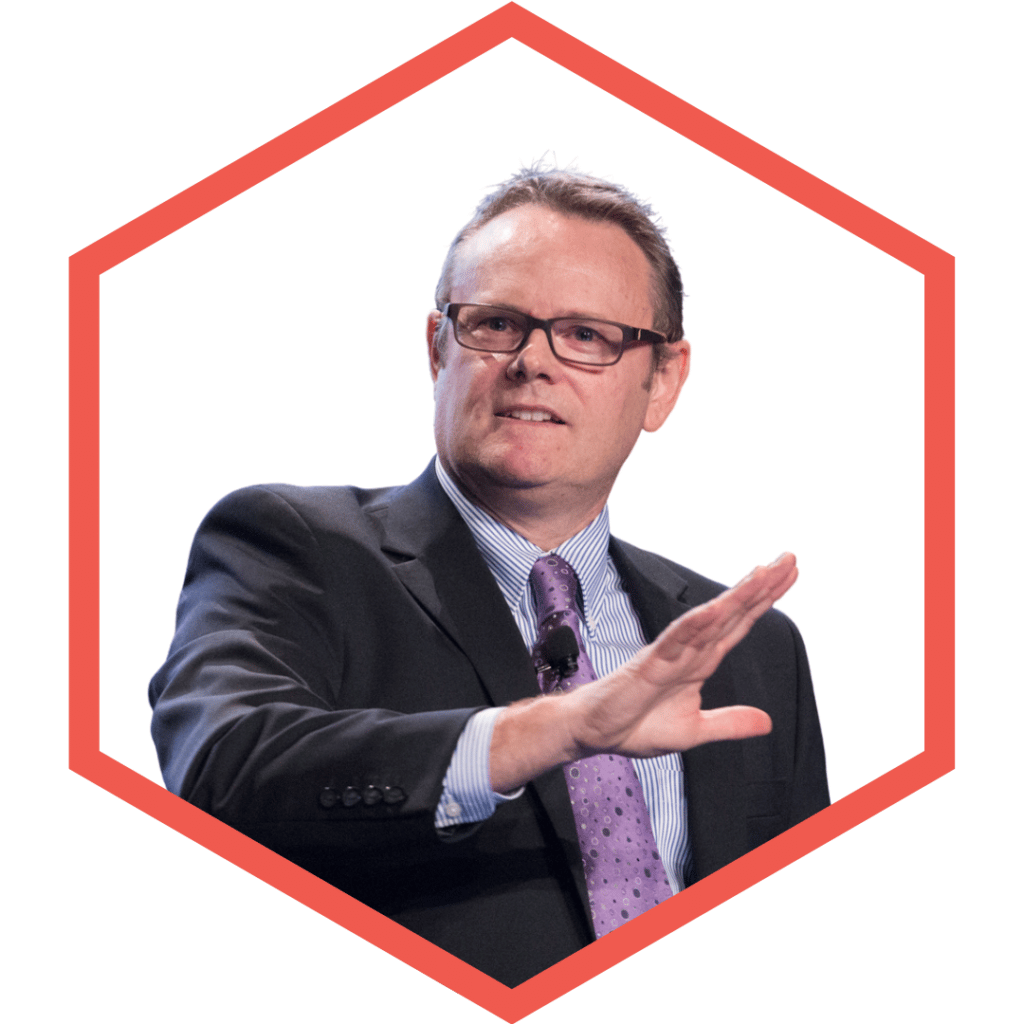 Darren Wynen
Director, Insyt Pty Ltd
Darren Wynen provides publications, training and consulting services for accountants and financial advisers through his entity, Insyt Pty Ltd.  
On the teaching side, Darren previously worked as a writer and trainer for the NTAA for around 10 years, and TaxBanter for 5 years. He currently provides in-house tax and super training to a range of clients. 
As a writer, Darren has written extensively about SMSFs and tax through his own work, training materials, and his involvement with the NTAA and TaxBanter. He has also released numerous publications on topics which include the small business CGT concessions and super, SMSFs and tax.  
Darren has also assisted with writing and reviewing technical materials for the SMSF Association, including the Association's Trustee Knowledge Centre, SSA program and adviser case studies.