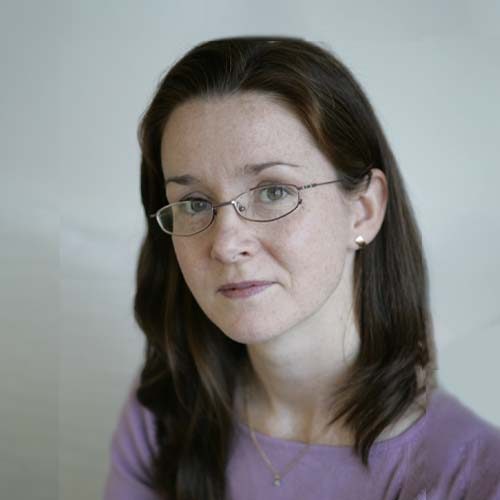 Belinda Aisbett
Director, Super Sphere Pty Ltd
Belinda is a director of Super Sphere Pty. Ltd., a specialist self managed superannuation company, where she is responsible for providing audit, consulting and training services in relation to self managed super funds.
Belinda established Super Sphere in 2003 to specialise in SMSF auditing and audit related services. This is in addition to providing an SMSF Audit Toolkit to other auditing professionals and undertaking numerous training engagements each year.
Belinda is a member of the CAANZ, and holds a Bachelor of Business (Accounting). Belinda is also a specialist member of the SMSF Association, co-chairperson of their audit discussion group, and a member of the SMSF Association education committee.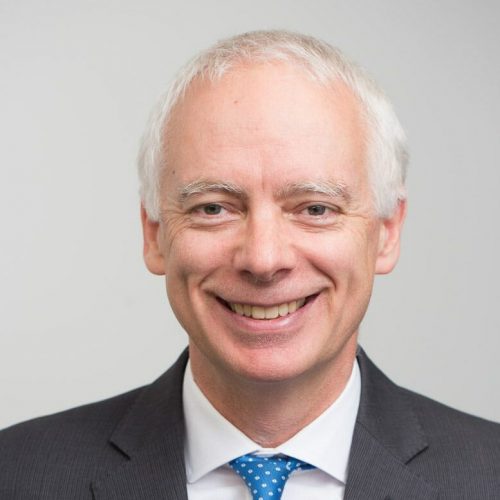 Phil Anderson
CEO, Association of Financial Advisers
Phil Anderson is the CEO of the Association of Financial Advisers (AFA). Phil has spent over 8 years at the AFA in two different stints including most recently as the General Manager Policy and Professionalism. He has previously worked for Netwealth as General Manager Governance and Advice, and Colonial First State, where he was the Head of Risk Management & Compliance for the CFS Advice business. Phil has been in the financial services industry for over 25 years, having also worked with AMP, MLC and Perpetual.
At the AFA, Phil has been responsible for policy and the implementation of the requirements of the Professional Standards legislation and the Royal Commission Recommendations. Phil has previously been integrally involved in the FoFA, TASA, Education/Professional Standards and the early stages of the Life Insurance Framework debates including driving the development of submissions to FASEA, Treasury, ASIC, the Tax Practitioners Board and Parliamentary Committees.
Phil is a CPA and has a Bachelor and Masters of Commerce along with the DFP and ADFP.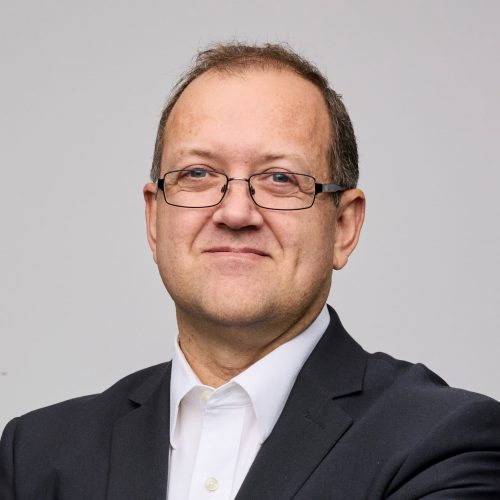 Bryan Ashenden
Head of Financial Literacy & Advocacy, BT Financial Group
Bryan Ashenden leads the BT Technical Services team at BT – a group of professionals committed to supporting the adviser community with technical, regulatory, and policy support.
Bryan has many years' experience in leading and delivery comprehensive technical solutions to advisers and their clients, the last 20 spent with BT and Asgard. Prior to that, he spent six years with KPMG in their taxation consulting division.
Bryan has qualifications in Law, Commerce and Financial Planning, and is a SMSF Association Specialist Adviser. Bryan is a frequent presenter and facilitator at many industry events, lectures in financial planning subjects and regularly contributes to trade and consumer publications.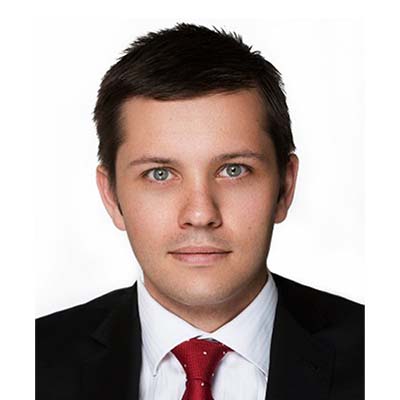 Shaun Backhaus
Senior Associate, DBA Lawyers
Shaun is a Senior Associate at DBA Lawyers where his work focuses on superannuation, trusts, and taxation.
Shaun has been published in numerous publications, and also presented on SMSF and related topics around Australia.
Shaun holds a Bachelor of Laws and Bachelor of International Business. Shaun is a Specialist SMSF Advisor™ and is completing a Master of Laws from Melbourne University.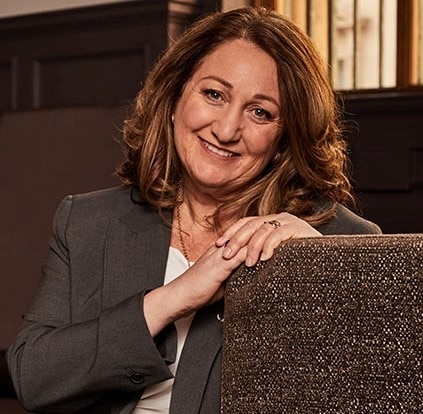 Shelley Banton
Head of Education, ASF Audits
Shelley is an accredited SMSF specialist audit and advisor with over 15 year's experience in the superannuation industry. She is recognised Australia-wide as an expert on SMSF compliance, providing clients with high-level strategic and technical advice.

She is a committee member of the ATO SMSF Auditor's professional stakeholders' group, a member of the SMSF Association National Conference Committee and Chair of the SMSF Association Audit Discussion Group.

Shelley specialises in delivering quality SMSF training and education to the private and public sectors; she is a regular presenter at peak industry SMSF conferences and is a well-known author and sought-after industry commentator.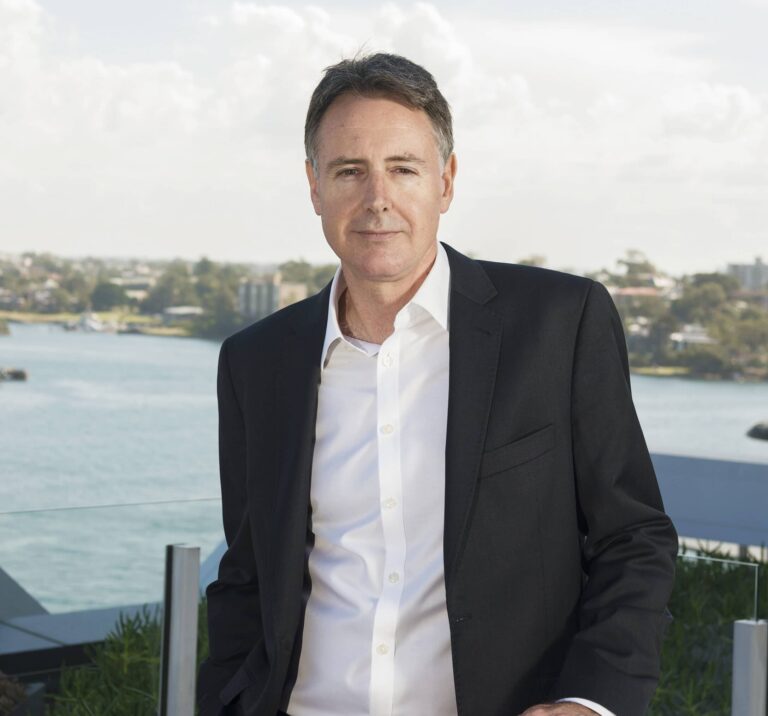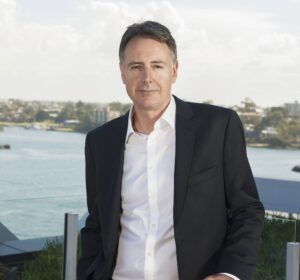 David Barrett
Division Director, Macquarie Bank
Originally joining Macquarie in 1997, David has headed up the Macquarie Technical Advice Services team since October 2010. His specialist expertise includes superannuation and related tax legislation, advice law, personal international taxation and retirement income systems. He is a member of CPA Australia, a Chartered Tax Adviser, Registered Tax Agent, Senior Fellow of FINSIA and an SMSF Specialist Advisor with the SMSF Association.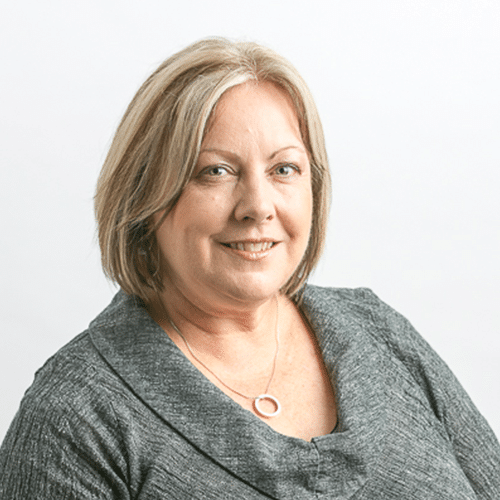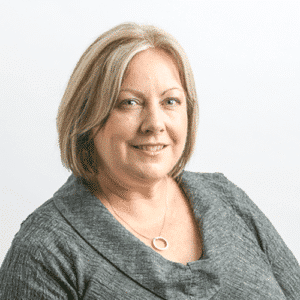 Louise Biti
Director, Aged Care Steps
Louise is a co-founder and Director of Aged Care Steps, the leading business supporting professionals to implement aged care advice solutions into financial planning practices.
Louise is a thought-leader and one of the pre-eminent experts in aged care, with over 25 years' experience in aged care advice. She is the author of Don't Panic: age the way you want where you want.
Louise has broad experience in aged care across consumer, adviser and provider perspectives and as a member of the former Aged Care Financing Authority, a previous government statutory body providing advice to the Minister on the funding and viability of aged care. She has also been a director on the boards of the SMSF Association and the Financial Planning Association.
As a leader in her field, Louise is often quoted in media and is a regular speaker at conferences. Her experience is matched with professional designations of a SMSF Specialist AdviserTM, a Certified Financial Planner™, a Chartered Tax Adviser, a registered tax (financial) adviser and an FPA Aged Care SpecialistTM.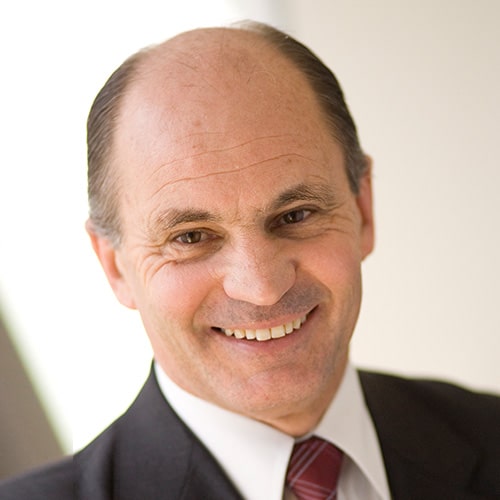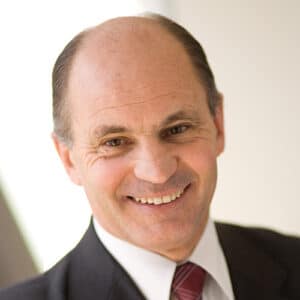 Stephen Bourke
Principal Solicitor, SuperSplitting
Stephen Bourke is a lawyer holding an unrestricted practising certificate in New South Wales. He was admitted to the roll of legal practitioners in the High Court of Australia on 23 September 2004.
Stephen Bourke holds the degree of Bachelor of Arts (Public Administration) from the University of Canberra and received the prize for excellence on graduation awarded by the Australian Institute of Management. He also holds the degree of Bachelor of Laws from the Australian National University. Stephen Bourke is an accredited specialist with the Self-Managed Superannuation Fund Association (SMSFA).
Stephen Bourke is the Director in the legal practice, SuperSplitting, an internet-based superannuation law practice that specialises in superannuation law and family law. Stephen Bourke is author of the text "Super Splitting for Family Lawyers" published in February 2011 and co-author of "Super Splitting on Marriage Breakdown". He contributes regularly to the professional literature in superannuation law and family law.
Court cases where his work and textbook have been cited include Hayton and Bendle [2010] FamCA 592 (16 July 2010) and Semperton and Semperton [2012] FamCAFC 132; (25 August 2012).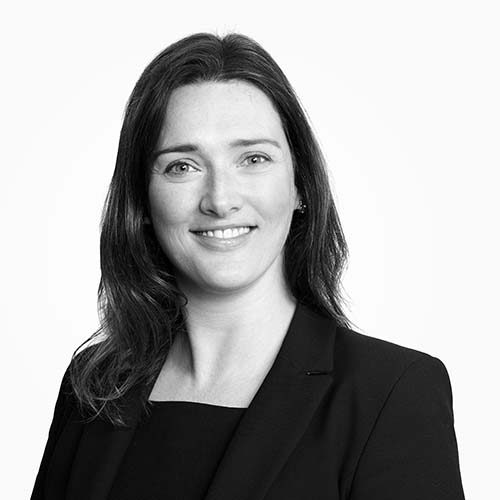 Caroline Bowler
CEO, BTC Markets
Caroline Bowler is CEO of BTC Markets, one of the largest Australian digital asset exchanges. BTC Markets has over 325,000 Australian clients, who have traded more than $17.5 billion since 2013. This includes a growing proportion of SMSF clients.
Caroline has worked in Financial Services since 2004, both in Europe and Asia-Pacific. Over her career, Caroline has worked with a variety of financial institutions. These include investment banks, hedge funds, financial technology companies, and financial advisors. This has extended to blockchain and digital asset companies since 2015.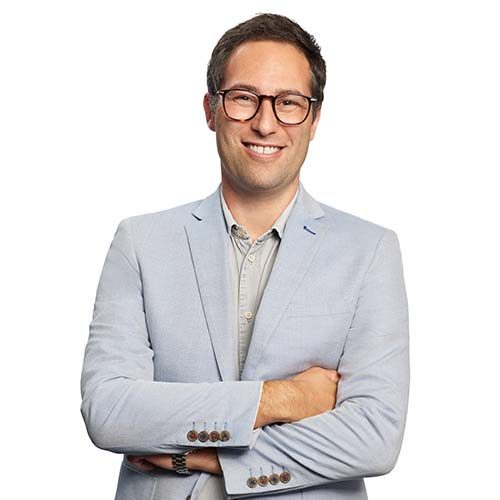 Andrew Braun
General Manager Marketing, Netwealth
Andrew Braun is General Manager of Marketing at Netwealth, having spent the last 9 years in the business. He has spent almost 20+ years working with digital technologies as a technician, strategist and marketer.  He is passionate about how the internet and new technologies influence us, our relationships and how we do business.  You can find him on Linkedin and Twitter: @abraun64.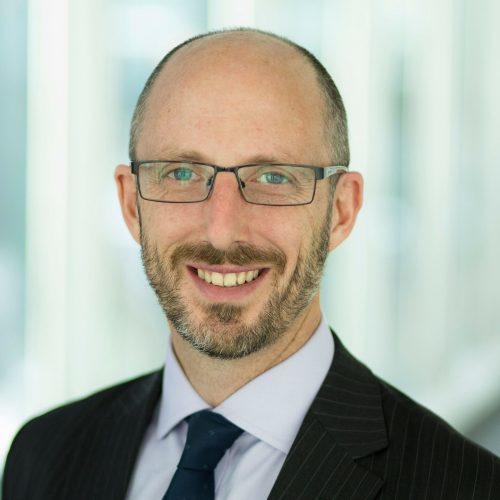 Phil Broderick
Principal, Sladen Legal
Phil is a principal of Sladen Legal and heads its superannuation team. He is member of a number of superannuation related committees. This includes being the former chair of The Tax Institute's superannuation committee, the chair of SISFA's technical and policy committee and a member of the SMSF Association's technical expert panel.
He is also a member of number of the ATO's superannuation liaison groups including the Superannuation Industry Relationship Network (SIRN) and the Superannuation Industry Stewardship Group (SISG). Phil is also heavily involved in liaising with Treasury and ATO in relation to the implementation of new super laws and administrative practices.
Phil's areas of practice include superannuation, duties and state taxes, estate planning and succession, trusts, federal tax and business structuring.
Phil was listed in the 2020, 2021 and 2022 Best Lawyers Australia for superannuation law and was the winner of the SMSF Association's SMSF Specialist Advisor (SSA) Top Achiever Award in 2019. His articles have featured in The Tax Institute's Taxation in Australia Journal and CCH's Super News. He has presented at seminars and conferences conducted by The Tax Institute, the SMSF Association, the Television Education Network, Legalwise and various accounting bodies.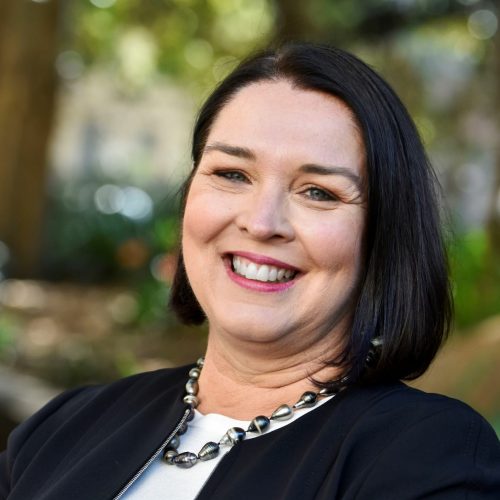 Marisa Broome
Chair, Financial Planning Association of Australia
Marisa Broome CFP® is the owner and principal of wealthadvice.com.au, a boutique financial planning practice in Sydney. Marisa has worked in financial services for over 35 years, initially in funds management and for over 25 years as a financial planner. Marisa is currently the Chair of the Financial Planning Association of Australia Ltd, having joined the Board in 2014, and becoming chair in 2018.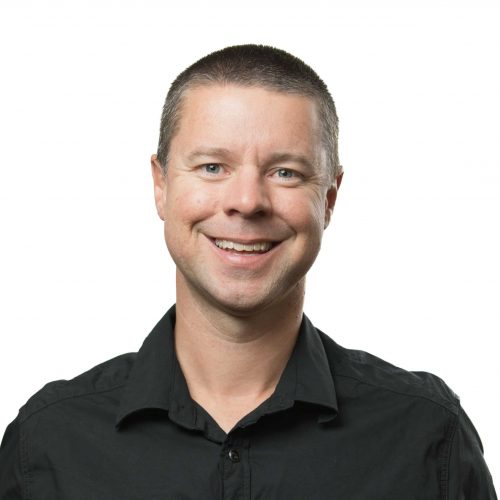 Matthew Burgess
Director, View Legal
Matthew Burgess co-founded dynamic specialist firm View Legal in 2014, following experience as a lawyer and partner of one of Australia's most formidable independent law firms for over 17 years.
Matthew's passion is enabling creative customer centric solutions, specialising in holistic tax, superannuation, estate and succession planning.
He has been recognised for many years in the 'Best Lawyers' list for trusts and estates, and Wealth Management / Succession Planning and either personally or as part of View in 'Doyles' in relation to taxation and for wills, estates and succession planning.
In part inspired by working in the SME market space, Matthew has been the catalyst for a number of innovative legal platforms, including establishing what was widely regarded as Australia's first distributed law firm.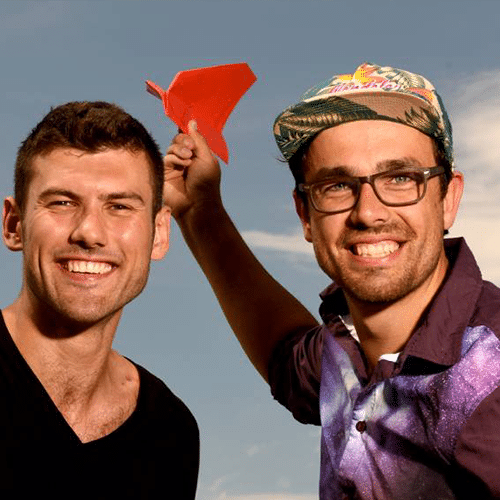 Dylan Parker and James Norton met by chance at the Canberra regional paper plane competition in 2008. Their love for paper planes, design and all things aeronautic, lead them to compete not only at the Australian championships but the World Championships in Austria in 2009. Dylan scored a 3rd world ranking with a throw of over 42 meters. James, whose specialty is 'time in the air', qualified 1st but famously crashed out in what can only be described as the 'Don Bradman' moment for the Australian Paper Plane team.
Now their story has inspired world-renowned Australian filmmaker Robert Connolly (Balibo, The Bank) to develop the world's first paper plane feature film. Dylan and James have been closely involved in the making of Paper Planes, offering their technical expertise, design skills and folding over five thousand paper planes during the production process. Dylan and James hope that the movie will inspire more people to explore the wonderful world of paper planes.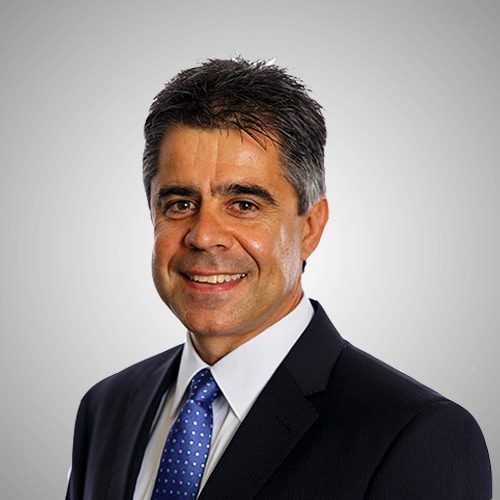 Peter Burgess
Deputy CEO / Director of Policy & Education, SMSF Association
Peter Burgess is the SMSF Association's Deputy CEO / Director of Policy & Education. Peter is a previous Association Board member and worked at the Association as Technical Director for three years prior to joining the SMSF administrator SuperConcepts in 2013 as General Manager, Technical Services & Education.
With over 20 years of industry experience Peter is recognised as an authority in SMSF technical matters and Government policy design. He is a widely published author and media commentator on SMSFs and is regularly sought for comment on the latest technical and policy sector developments. He is passionate about SMSFs and the role they can play in providing a dignified retirement, in the right circumstances, for those who seek greater engagement and control over their retirement savings. Through his contribution to the development of SMSF education standards, his Government advocacy work and his commitment to professionalism and thought leadership, Peter has dedicated much of his career to improving SMSF advice competency standards and the vibrancy and credibility of the SMSF sector.
Peter holds an MBA from the University of Adelaide an Economics degree and postgraduate qualifications in finance. In 2016, in recognition of his outstanding contribution to the SMSF sector, Peter was awarded the SMSF Association's Chairman's Award. In June 2021, Peter achieved Fellow Member status with the SMSF Association, recognising his significant commitment, leadership and contribution to both the Association and the SMSF sector.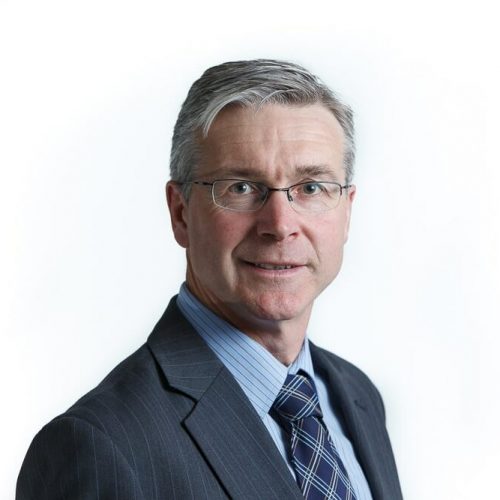 Daniel Butler
Director, DBA Lawyers
Dan is recognised as one of Australia's leading SMSF lawyers complemented by his taxation and commercial expertise.
Dan works predominantly in the fields of tax and superannuation, is a qualified Chartered Tax Adviser and a Specialist SMSF Advisor™.
Dan is a regular seminar presenter on tax and SMSF topics and has published extensively in these areas. Dan regularly presents for the major professional bodies. Dan presents on the subject of Taxation of Superannuation at the University of Melbourne's Master of Laws/Tax program.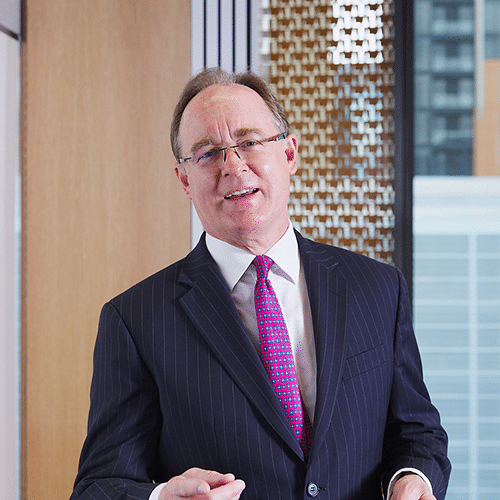 Michael Butler
Partner, Head of Finlaysons Tax & Revenue Group, Finlaysons Lawyers
Michael Butler, CTA, is the Partner in charge of the Finlaysons Tax & Revenue Group.
Michael advises domestic and foreign clients on federal, international and state tax matters, and has a special interest in corporate restructurings, cross-border investment, property, wine & mining taxation, trusts, and superannuation, estate & succession planning.
Michael is a past Chair of the Tax Institute's SA State Council and current Jurisdictional Council Member (Australia) for the Inter-Pacific Bar Association (having previously chaired the IPBA Tax Committee).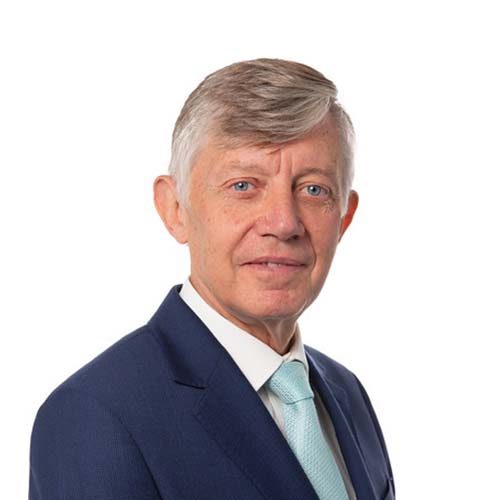 Graeme Colley
Executive Manager Technical & Private Wealth, SuperConcepts
Graeme Colley is the Executive Manager, SMSF Technical and Private Wealth at SuperConcepts.  In that role his responsibilities include the provision of technical and education services to private wealth clients, maintaining the company's media and corporate profile and its advocacy with government.
Graeme has considerable taxation and superannuation experience gained from senior positions in the ATO, as an Assistant Commissioner of the Insurance and Superannuation Commission, ING as well as leading fund managers and consultants, including Macquarie Bank, Mercer and Chartered Accountants ANZ.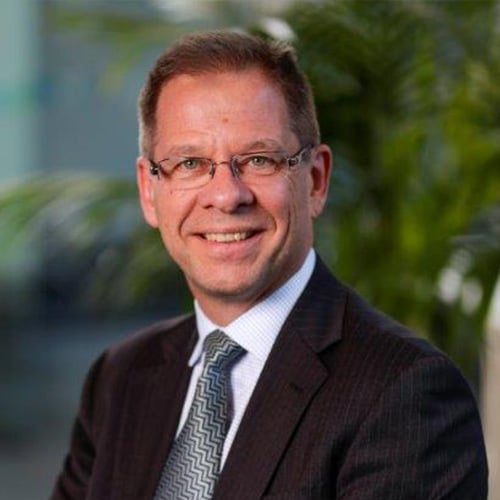 Peter Crump
Senior Consultant – Private Wealth, BDO Adelaide
Peter is a Senior Consultant in Private Wealth at BDO Adelaide and provides financial advice and support to his personal and SMSF clients. As an actuary he also provides expert advice and evidence on superannuation in Family Law matters.
He has been influencing or advising SMSFs in some form or other for 30 years, pre dating the current SIS legislation.
He is a Fellow Member of the SMSF Association, as an SMSF Specialist Adviser. Other qualifications include:
CERTIFIED FINANCIAL PLANNER® professional,
Graduate of the Australian Institute of Company Directors,
Chartered Tax Adviser, and
Fellow of the Institute of Actuaries of Australia
Peter received the SMSF Association Chair Award for 2020 in recognition of his contribution to the SMSF Sector.
A non-executive director of the SMSF Association from to 2010 to 2018, including Chairman from 2012 to 2014.
Numerous presentations have been given to professional conferences over the years on SMSF related issues and Peter is keen on guiding and mentoring new speakers and presenters.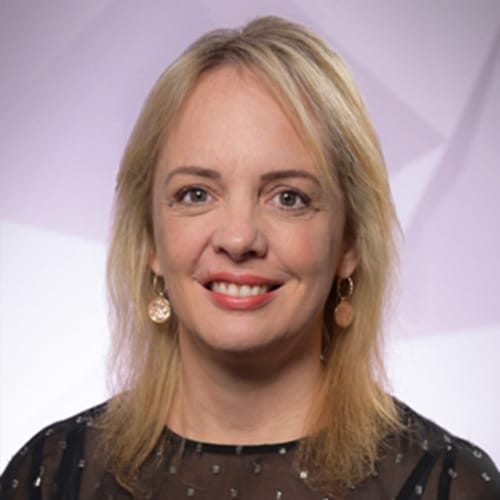 Julie Dolan
Partner, Head of SMSFs & Estate Planning, KPMG
Julie has extensive experience of over 25 years in the SMSF Industry and has been part of the SMSF journey from the start. She has deep experience in multiple facets of the accounting, taxation, wealth and SMSF sector and has been involved in many roles within these sectors. For many years she has provided strategic / technical support, education and consulting services to hundreds of accountants, advisers and lawyers around Australia. She also regularly writes for industry publications and has also had the pleasure of educating thousands of SMSF Trustees.
Julie is a partner at KPMG & Head of SMSF & Estate Planning which sees her responsible for the national KPMG SMSF & Estate Planning business.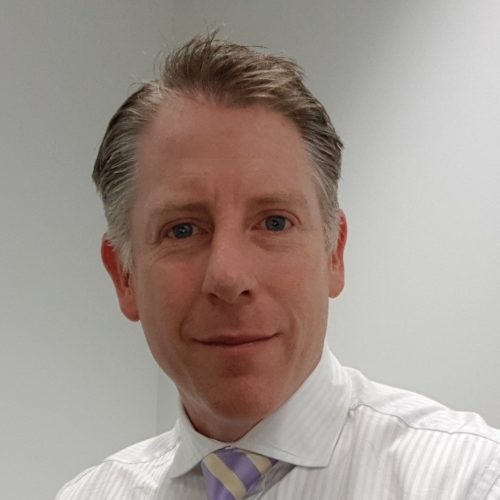 Paul Delahunty
Director – Superannuation and Employer Benefits Australian Taxation Office
Paul Delahunty is the Director of the SMSF Approved Auditors area of the ATO and has responsibility for engaging with industry partners, assessing risks and delivering treatment strategies for SMSF Auditors. This includes chairing the SMSF Auditors Professional Association Stakeholder Group.
Paul has over 20 years of experience working in government regulatory roles and has maintained a strong interest in black economy behaviours and code of conduct matters.
Prior to joining the Superannuation and Employer Obligations business line of the ATO, Paul led the Investigations & Enforcement area at the Tax Practitioners Board for 5 years. As a CPA, Paul also has a strong professional association connection and is a member of CPA Australia's disciplinary tribunal.
Paul Derham
Managing Partner, Holley Nethercote
Paul is the Managing Director of Holley Nethercote Lawyers – a Financial Services Regulatory and Commercial Law firm that acts for hundreds of advice licensees, as well as other financial services and credit industry sectors. He co-chairs the Advice Licensees' compliance forum, and also works with his General Manager Kath Bowler to continue to develop the HN Hub – a compliance and training portal for advice licensees.
Paul helps clients in the financial services industry to meet their legal and compliance obligations. Paul regularly assists businesses acquire their Australian Financial Services Licences (AFSL), and build robust governance systems to help them stay out of court, and out of the hands of regulators.
Paul also provides regulatory training to dealer groups, banks, government regulators (including ASIC and ACCC), accountants, and on behalf of professional associations. Training, licensing and documents are provided under the business Holley Nethercote Compliance.
Paul began working for Holley Nethercote in 2001. Paul completed his Arts/Law degree with honours in law in 2004, and became a solicitor in 2005 and holds a Diploma of Financial Planning.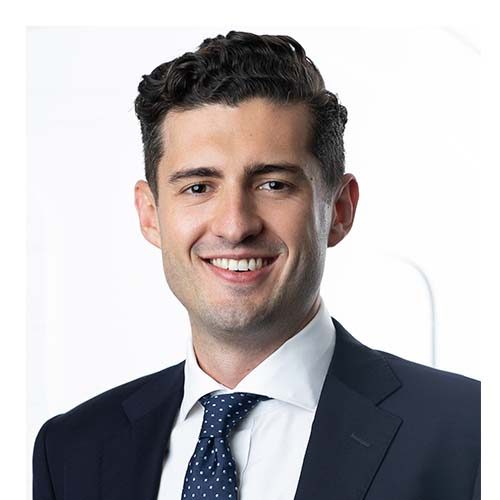 Tim Dowling
Investment Specialist, Allianz Retire+
Tim is the investment specialist and research relationships manager at Allianz Retire+. In this role, he conveys the importance of utilising specialised retirement solutions to meet the needs of Australian retirees. Tim holds a Bachelor of Commerce from Macquarie University and is a CFA charterholder.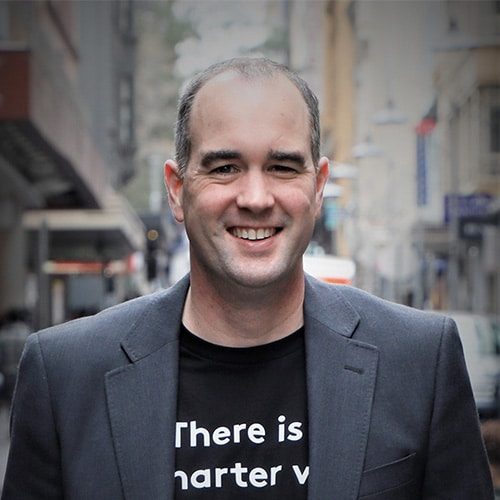 Aaron Dunn
CEO & Co-founder, Smarter SMSF
Aaron is a well-known identity within the SMSF sector and is seen as a trusted source for professionals to learn more about SMSFs and the direction of the industry. His insights into both technical and practice-based issues within the SMSF sector sees him regularly sort out to participate as a key stakeholder across regulatory and policy-related matters. He is also an active contributor to discussion on topics across various forms of financial media.
As an SMSF specialist with more than 20 years experience, Aaron is the CEO and Co-founder of Smarter SMSF, a business that focuses on delivering best-practice documents, training and support for professionals working within the SMSF sector.
A lover of sport, in particular AFL football (Essendon) and athletics, Aaron was previously a nationally ranked high jumper having set a personal best jump of 2.14m. You can also strike up a conversation with him to discuss his love of craft beer!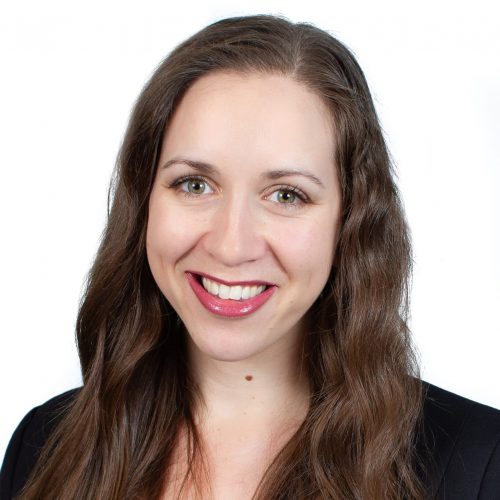 Melanie Dunn
Technical Services Manager, Accurium
Melanie is a Fellow of the Institute of Actuaries of Australia specialising in Global Retirement Income Systems and is an SMSF Specialist Adviser (SSA). She has over 14 years' experience at Accurium in our superannuation team. Melanie has extensive knowledge in superannuation and SMSFs, and is a regular presenter at a number of industry leading SMSF conferences. She also provides training for Accurium clients and staff. Melanie specialises in complex issues such as retirement modelling, pensions and segregation strategies.
Melanie's knowledge and passion for SMSFs and retirement has seen her develop into a thought leader and coveted educator. Her extensive knowledge of Australia's retirement system, best practices and legislation makes Melanie a very versatile educator in the SMSF and retirement landscape. Her practical approaches and enthusiasm have seen her progress into a highly sought after speaker, having presented for a number of highly regarded SMSF organisations and institutions including Chartered Accountants Australia & New Zealand, SMSF Association and Morningstar. Melanie regularly uses analogies and themes to make her presentations engaging for her audience, to ensure that learning about complex techniques is both interesting and understandable. She also provides regular editorial contributions for the media and has been featured in SMSF Adviser, selfmanagedsuperannuation, Switzer Super Report and Morningstar.
Melanie regularly contributions to the Accurium TechHub, webinars and in-house client training programs. She is also part of the Challenger Limited team where she uses actuarial techniques to develop strategies and tools to assist advisers with providing financial security in retirement. Melanie was a key contributor in building Accurium's retirement model which supports the Accurium retirement HealthCheck, a tool which holistically assess a household's ability to fund their retirement.
Melanie was a finalist in the Women in Finance awards in 2017 and 2018, and was a 2020 Telstra Business Women's Awards Finalist. She is a member of the SMSF Association Regulatory Committee and Tasmanian Chapter, and sits on the Actuaries Institute Retirement Income Working Group committee.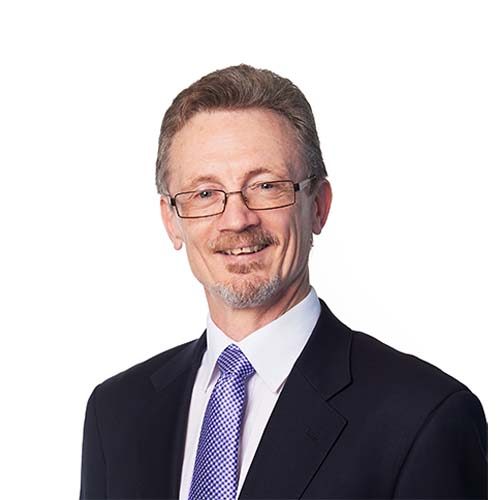 Mark Ellem
Head of Education, Accurium
Mark generally needs no introduction in the SMSF space, he is a popular, experienced and highly sought after presenter who is passionate about educating accountants and SMSF practitioners about SMSFs and strategies to make SMSFs a successful part of their business.
He has extensive experience in Self-Managed Superannuation Funds (SMSFs), Pension Funds, Income Tax and Financial Advisory. He is a Fellow of the CPA, IPA and SMSF Association, and received the 2018 SMSF Association CEO award in February 2019 for his contribution to the association and was in the inaugural group of association members to advance to the status of Fellow in February 2020.
Along with Mark's regular appearances presenting at national SMSF conferences, he also heads up Accurium's online education and presents webinars and web classes to provide an online interactive learning experience providing CPD hours. He regularly composes content, FAQs and CPD assessments for the Accurium TechHub. He provides in-house training to a number of organisations and can provide bespoke training to suit the needs of your organisation.
Mark frequently delivers editorial contributions and provides comment for the media, and has been featured in popular trade media including self managed superannuation and SMSF Adviser.
He has spent over 30 years in accounting practices and SMSF administration companies, including running his own accountancy practice and SMSF administration and compliance advice company for ten years.
Mark is a member of the Austin Motor Vehicle Club of Queensland and enjoys driving his classic Austin cars, a 1968 Austin 1800 Mk1 and a 1955 Austin A50 Cambridge, when they're running and working on them (when they're not).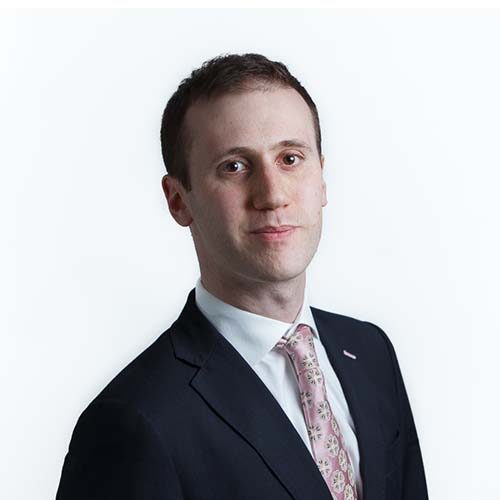 Bryce Figot
Special Counsel, DBA Lawyers Pty Ltd
Bryce is recognised as one of Australia's leading SMSF lawyers. He has worked predominantly in the fields of tax and superannuation over the past 17 years and holds a Master of Laws from the University of Melbourne.
Bryce is a regular seminar presenter on tax and SMSF topics and has published extensively in these areas. Bryce regularly presents for the major professional bodies including the SMSF Association, CPA Australia, The Tax Institute, Chartered Accountants Australia and New Zealand and DBA Network.
Bryce is regularly quoted and published in the Australian Financial Review, the Herald Sun, CCH and LexisNexis publications, and elsewhere in the financial press. Bryce wrote the book Complete Guide to SMSFs: Planning for Loss of Capacity and Death, published by CCH Wolters Kluwer. Bryce is on the editorial panel of LexisNexis' Australian Superannuation Law Bulletin. He is a Senior Fellow at the University of Melbourne's Law School, where he is the subject coordinator of Taxation of Superannuation.
Bryce is a Specialist SMSF Advisor™ as well as being a Chartered Tax Adviser.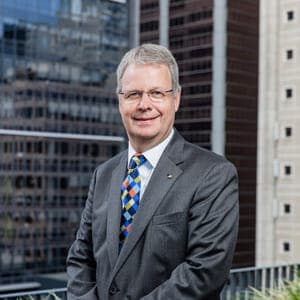 Simon Grant
Group Executive - Advocacy and Professional Standing, International Development and Public Affairs, Chartered Accountants Australia and New Zealand
Simon has 33 years' experience in finance and accounting, banking and professional membership, beginning his career in audit working for a Deloitte acquired firm.
He then joined Sanwa Bank and went on overseas work experience in the United Kingdom and United States, prior to joining Arab Bank where he ultimately became the Australian Head of Credit. His next roles were with Deloitte in Assurance, Advisory and Corporate Finance.
Simon joined CA ANZ in 2002 as State Manager Queensland and was appointed Head of Members for Australia and New Zealand during the merger in 2013. He leveraged the combined organisations' strength to build out our international influence.
Simon's grounding as an auditor and his business career assists in enhancing CA ANZ's influence in the members' interest and for the good of the general public.
Simon became a Chartered Accountant in 1987 and a Fellow Chartered Accountant in 2004. He is a member of the Association of Chartered Certified Accountants, a Graduate of the Australian Institute of Company Directors and completed the Asialink Business Leaders program in 2018.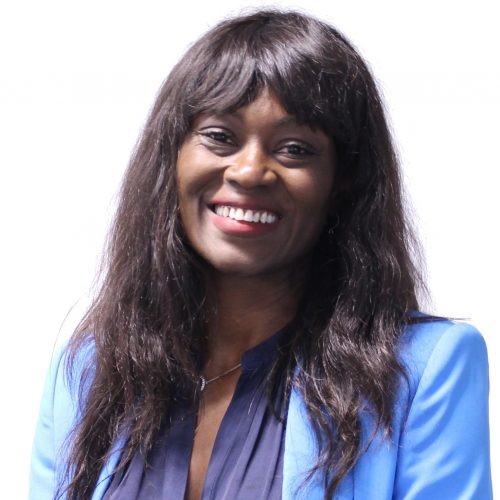 Dr Irene Guiamatsia
Head of Research, Investment Trends
Dr Irene Guiamatsia is a seasoned researcher with two decades of experience spanning academia, market research and financial regulation.
She leads Investment Trends' team of industry experts and statistical analysts to deliver deep insights research on the behaviours, buying preferences and expressed needs of investors and financial advisers in Australia and around the world.
A key component of Investment Trends mission is to give voice to the end users of financial services. To deliver this, we regularly contribute with industry media and events; and engage with key decision makers across leading financial services organisations, regulators, and industry associations.
Irene graduated with a Bachelor of Mechanical Engineering from École Polytechnique de Montréal in 1999 and a PhD in Aerospace Engineering from the University of Toronto in 2007.
She held postdoctoral research fellowships at Imperial College London and the University of Sydney prior to joining Investment Trends and subsequently ASIC from 2019 to 2021.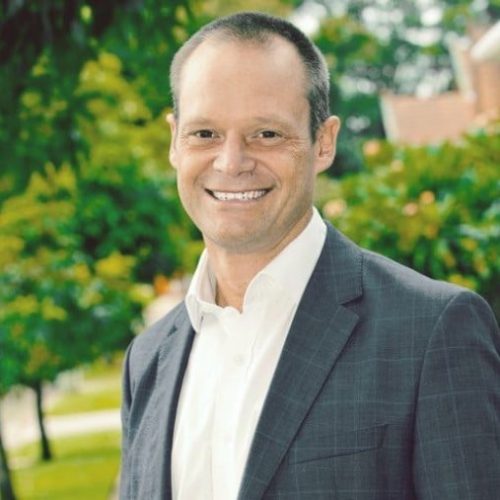 Greg Hansen
Senior Business Strategy Manager, HUB24
Greg is a key member of HUB24's Strategic Development team and is focused on creating and enhancing technology solutions to help advisers provide high quality advice to clients and run efficient and profitable businesses.
Greg has spent more than 25 years in the Australian financial services industry, most recently partnering with Paul Rogan (HUB24 non-exec director) to start up Retirement Essentials. Prior to that he had roles in Strategy for Advice and Distribution businesses across Challenger, ANZ, CFS and MLC.
When not at work Greg can be found spending time with his wife and 3 kids, or playing tennis and surfing on the northern beaches.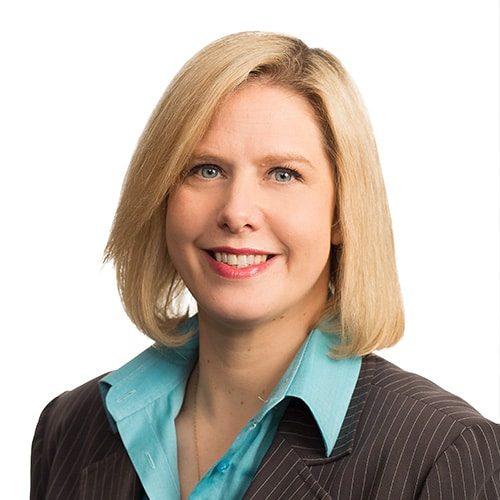 Caroline has extensive experience in property transactions involving SMSFs having provided technical advice on strategy and implementation. Caroline has a background which includes advising on SMSFs and other trusts, superannuation, estate and family law litigation, family governance and succession planning. This diverse background has yielded many practical lessons for clients and their professional advisers.

Caroline holds a Bachelor of Arts, a Bachelor's and Master's degree of Law, the Graduate Diploma in Legal Practice, and was admitted to legal practice in 2008.

She is an SMSF Specialist Advisor and is recognised as a trusts and estate specialist by the London membership committee of STEP (the international Society of Trust and Estate Practitioners).

Caroline has contributed articles to legal and financial journals, and presented technical papers at conferences for a number of years.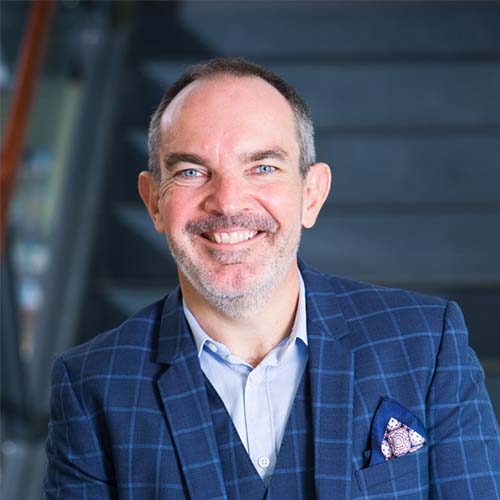 Scott Hay-Bartlem
Partner, Cooper Grace Ward
Scott is a partner in Brisbane law firm Cooper Grace Ward and a director of the SMSF Association.
He and his team specialise in assisting clients and their other advisers including accountants and financial planners with tax and superannuation (particularly SMSFs) advice; estate planning, administration and disputes; family businesses, business structuring; business succession arrangements; asset protection and restructuring. Scott has a particular interest in how these areas intersect with self-managed superannuation funds and the impact of and on these structures.
He is a director of the SMSF Association and a SMSF Specialist Advisor™ with the SMSF Association, a Chartered Tax Adviser, a member of the Society of Trust and Estate practitioners. Scott chairs the Cooper Grace Ward Diversity Committee and its ARCUS sub-group, and is the leader of the firm's Private Client Commercial group.
Scott's been selected by his peers for inclusion in the 14th Edition of Best Lawyers in Australia in the practice areas of: Superannuation Law, Trusts and Estates, Wealth Management / Succession Planning Practice and Commercial Law. He was named the 2016 Brisbane Wealth Management/Succession Planning practice 'Lawyer of the Year' and the Superannuation 'Lawyer of the Year' for 2019 and 2022.
Scott has been listed in Doyle's Guide for Queensland Estate Planning lawyers as a pre-eminent practitioner, and was a finalist in the Australasian Law Awards for 'Commercial Partner of the Year' for 2020.
He has a Bachelor of Laws (Hons) and a Bachelor of Business (Accy) from the Queensland University of Technology. Scott also has also completed the Certificate of Superannuation Management and the Diploma of Superannuation Management run through ASFA and Macquarie University, and the Foundation Diploma of Financial Planning.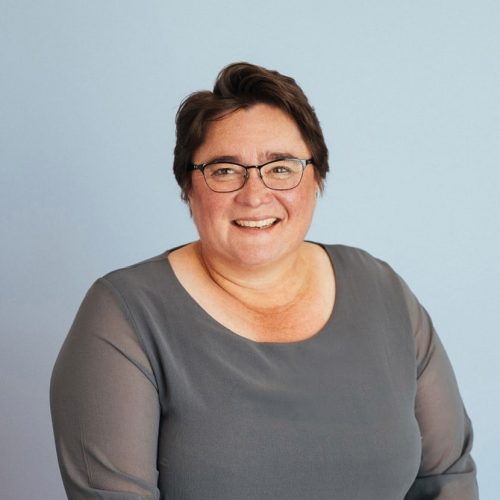 Meg Heffron
Managing Director, Heffron Consulting Pty Ltd
Managing Director Meg Heffron, has been working exclusively in SMSFs since 1998. She is one of the few actuaries to work in all areas of SMSF practice. Her passion is turning technical knowledge about SMSFs into practical solutions that accountants and advisers can use to help their clients and grow their businesses.
She is a sought-after speaker at events for industry professionals and their clients, a regular contributor to the Australian Financial Review, The Australian and SMSF trade publications and a trusted source in the development and implementation of superannuation policy via government and regulators.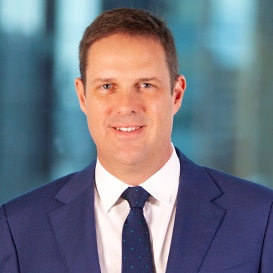 David Hughes
Partner, McCullough Robertson Lawyers
David is an Accredited Taxation Law Specialist – one of only five in Queensland. He has over 20 years of experience across all aspects of tax law. In addition to complex advices and structuring, David is known for his technical excellence and particular focus on resolving disputes with the ATO, and preventing them from occurring in the first place.
David has acted for taxpayers of all types: from individuals and SMEs, to listed and unlisted public companies. He has acted for many foreign resident individuals and companies in relation to Australian tax laws (including establishing that they were not residents of Australia, often despite the ATO's initial position).
His direct intervention with the Australian Tax Office has often resulted in a quick and inexpensive resolution of what could otherwise have been a lengthy and expensive court case or crippling tax assessments. Where the ATO proves intractable, however, David is a robust litigator, as demonstrated by many successful outcomes won both in the AAT and courts.
David has been recognised by Doyle's Guide since 2015 as a Leading Tax lawyer, as well as being named in Best Lawyers Australia 2021 and the Legal 500 for Tax law.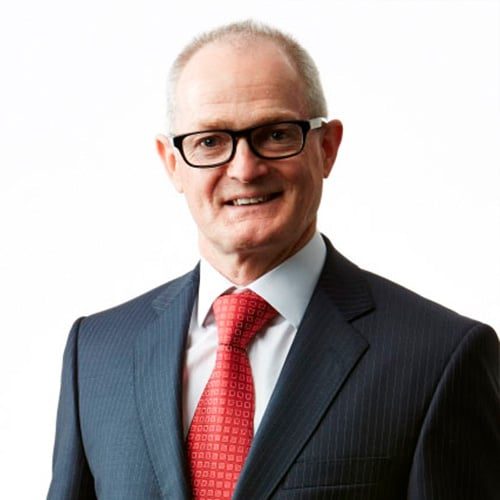 Paul Hockridge
Principal, Hockridge Advisory Pty Ltd
Paul is the Principal of Hockridge Advisory. He has worked for the ATO, a large law firm, has been a partner in medium and Big 4 chartered accounting firms and has over 30 years' experience in tax, asset protection, estate and succession planning. Paul's niches include litigation support, property development and FBT and salary packaging. Paul specialises in advising high wealth families and closely held businesses, as well as providing support for a number of accounting and law firms. Paul maintains a practicing certificate as a legal practitioner in Victoria, is a fellow of Chartered Accountants Australian and New Zealand, is senior fellow and teaches in the Masters program in the Law School at the University of Melbourne and is a chartered tax adviser. He sits on The Tax Institute's FBT and Employment Taxes Committee and contributes to The Tax Institute's book, Estate and Business Succession Planning. Perhaps Paul is best known as a regular presenter at local, State and National conferences.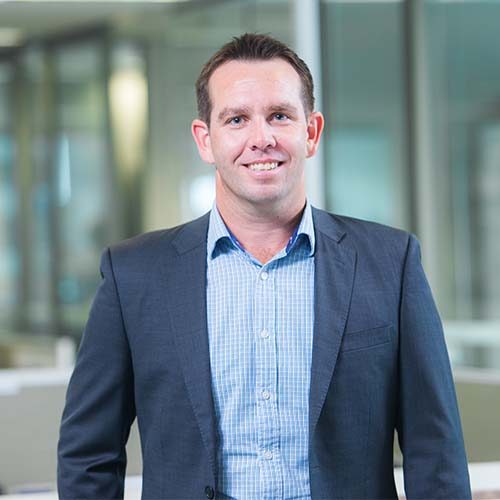 Clinton Jackson
Partner, Cooper Grace Ward
As a partner in Cooper Grace Ward's commercial team, Clinton advises his clients on an extensive range of commercial and corporate matters, business mergers, acquisitions and sales, tax and structuring issues, self-managed superannuation, asset protection and succession, restructuring and exit strategies.
Clinton's unique range of expertise enables him to assist his clients with both their personal and business legal issues and to advise through all phases of the business/investment lifecycle – from start up, growth, expansion, transition and exit.
Clinton has been selected by his peers for inclusion in Best Lawyers in Australia in the practice areas of Superannuation Law and Wealth Management / Succession Planning Practice and is an accredited specialist superannuation adviser with the SMSF Association and member of the Society of Trust and Estate Practitioners.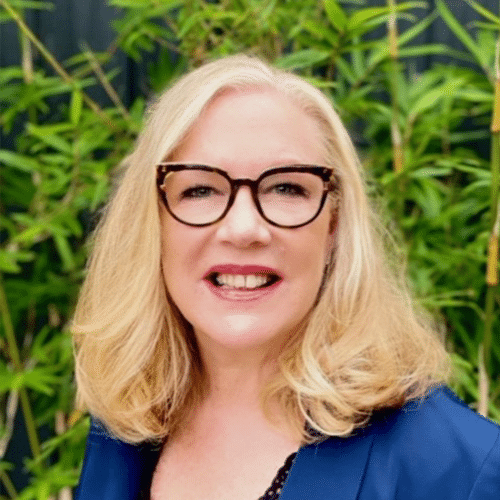 Deborah Jean Kent
Financial Adviser, Integra Financial Services
Deborah has built a successful career in financial planning over the past 34 years. Since establishing Integra Financial Services in 1996, Deborah has been at the forefront of embracing change on an industry, personal and business level to build a successful, family friendly and sustainable business.
She has featured prominently in the industry and local community for many years with her involvement with roles in the FPA and then with AFA where she has had positions of Inaugural Chair of AFA Inspire Connecting Women in Advice, NSW State Director, AFA National President and AFA Treasurer.
Deborah is also a past Director of FASEA Financial Adviser Standards and Ethics Authority.
Deborah is passionate about Advice and the Professionalism of the industry.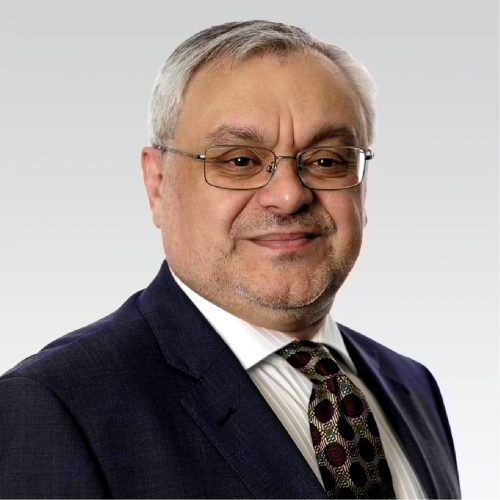 Phlip La Greca
Executive Manager – SMSF Technical & Strategic Solutions, SuperConcepts
Philip La Greca is the Executive Manager – SMSF Technical & Strategic Solutions for SuperConcepts Pty Ltd, a specialist in self-managed superannuation fund services. He has been in the superannuation industry since 1980 and worked through the constant changes that have occurred during that time.  Philip has responsibility for the SuperConcepts services relating to provision of compliance, technical and consulting advice for the administration of SMSFs, Here also delivers a range of education courses for advisers and trustees on superannuation matters.
Prior to this Philip was the National Manager Strategic Services for AM Corporation Limited. In 17 years, he held a variety of roles including Manager Technical Services and Compliance Manager for both life and superannuation business lines. Before AM, Philip was with William M Mercer consulting actuaries for 2 years and prior to that time, 4 years with MLC.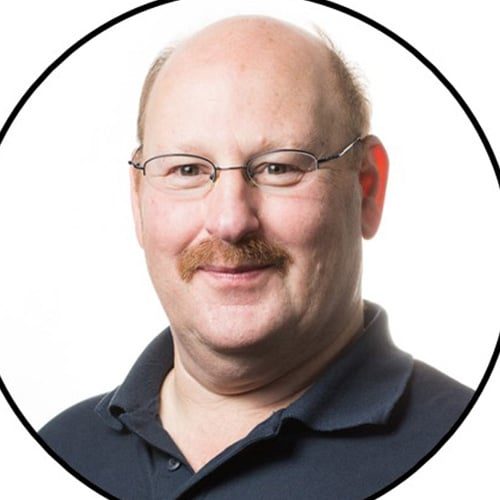 Ron Lesh
Managing Director, BGL Corporate Solutions Pty Ltd
Ron is a Fellow of Chartered Accountants Australia and New Zealand, a Tax Agent, a Fellow and Chartered Manager of the Institute of Managers and Leaders and a Fellow of the CEO Institute. Ron started his career at KPMG and PKF and was elected as a partner at a small Australian Chartered Accounting firm at age 28. Ron left full time accounting on April fools day 1989 to join BGL Corporate Solutions. Ron has led BGL through 3 generations of computer software development from DOS to Windows to Cloud and with each generation BGL has achieved and maintained market leadership. BGL is a multi award winning developer of cloud based company compliance and self managed super fund software with over 850,000 entities on its cloud software solutions. Ron is a recognised industry thought leader and an all round great guy!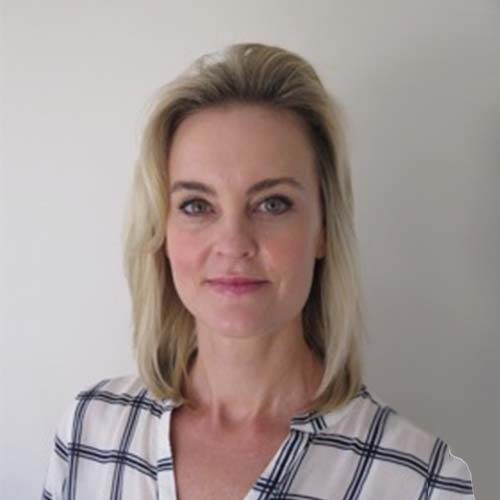 Dr Jane Lonie
Consultant Clinical Neuropsychologist, Autonomy First Lawyers
Jane Lonie is a clinical neuropsychologist with over 20 years of experience assessing, diagnosing, and helping to manage cognitive impairment arising in the context of dementia and a wide range of other medical and neurological conditions. She undertook her initial undergraduate, honours and clinical masters degrees in Sydney before moving to Edinburgh, Scotland where she worked in both clinical and medico-legal capacities and completed a PhD in dementia with the Psychiatry Dept of the University of Edinburgh. She is author of over 20 peer-reviewed publications in the areas of dementia and legal capacity with recent publications within The Australian Bar Review (Lonie, J. & Purser, K. Assessing testamentary capacity from a medical perspective (2017) 44 Australian Bar Review, 297); The International Journal of Law and Psychiatry (Lonie, J. & Purser, K. Mapping dementia and cognitive decline in testamentary capacity (2019) Vol 66, Sept-Oct, International Journal of Law and Psychiatry) and Elder Law Review (Lonie, J. The cognitive mechanics of elder abuse (2019) Vol 12 (Part 1) Elder Law Review).
Jane appears regularly as an expert witness before the Civil and Administrative Tribunals of various Australian states and before the Supreme Court of NSW. Recent judgements include Gooley v Gooley [2021] NSWSC 56 and Stanislaus Rydzewski & Andrew John Snopkowski v NSW Trustee and Guardian & Janina Rydzewski & Krystine Rydzewski Application under NSW Trustee and Guardian Act 2009.
Over the past four years, Jane has worked in very close collaboration with a senior Trust and Estates Practitioner to develop a multidisciplinary medicolegal clinic at Macquarie University Hospital Clinic MQ Health where client's with less than autonomous decision-making capabilities and their families can access a combination of highly specialist medical and legal input from the outset.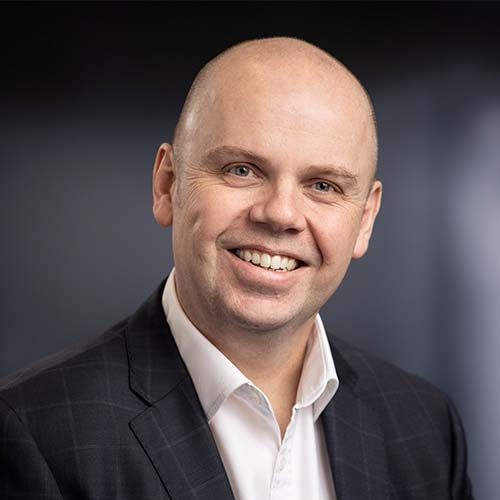 Andrew Lowe
Head of Technical Services, Challenger
Andrew and the Challenger Tech Team are responsible for the development and delivery of technical content, tools and advice for advisers.
Andrew's areas of interest include pre and post-retirement planning, superannuation (including SMSFs), Social Security, aged care and the regulatory environment for the provision of financial advice.
Andrew has more than 20 years of technical experience including technical roles with AMP, ING and ANZ. 
Andrew has qualifications in Commerce, Law and Financial Planning.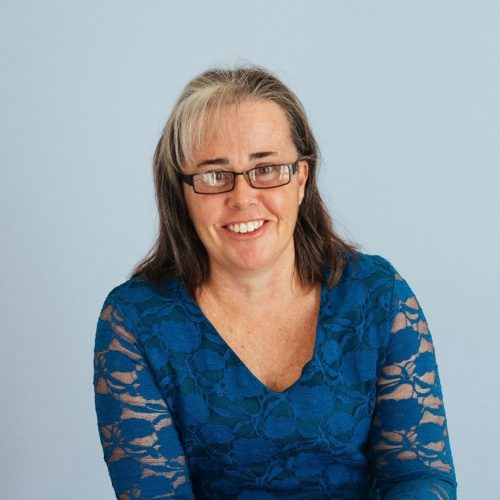 Leigh Mansell
Director SMSF Technical & Education Services, Heffron SMSF Solutions
Leigh is intimately involved in developing the firm's range of products and services for clients (including technical and educational materials) and the provision of technical support to SMSF practitioners and their clients.

She is a Chartered Accountant with over 25 years of superannuation experience and has specialised in SMSF technical support, advice and administration for almost 20 years. This gives her a unique ability to advise not only on the technical issues faced by SMSF practitioners but also the practical solutions she has developed and implemented.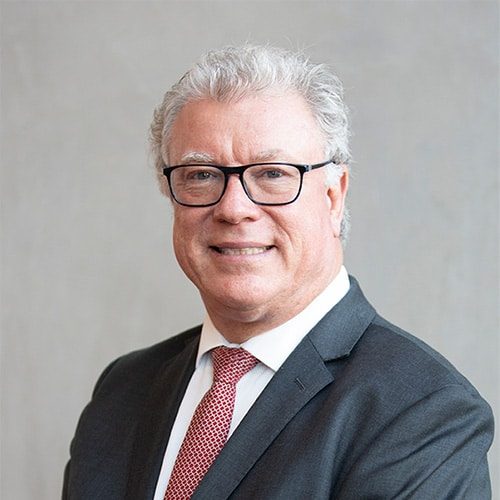 John Maroney
CEO, SMSF Association
John Maroney was appointed as the CEO of the SMSF Association in May 2017 and is thrilled to have the opportunity to boost the Association's reputation as the peak body in the SMSF Sector and its representation of more than one million SMSF trustees. Since his appointment, John has continued the Association's efforts to improve the quality of advisors, the knowledge of trustees and the credibility and health of a vibrant SMSF community. John has developed strong connections with the SMSF sector's regulators, ATO, ASIC & FASEA, provided substantial input into official inquiries, Productivity Commission, Franking Credits & Royal Commission, and represented the sector extensively to the Government and media.
John is passionate about helping all Australians be better prepared for a secure and dignified retirement, especially those who have chosen to utilise self-managed superannuation funds as the main component of their retirement saving.
John's experience includes extensive senior management, Board and consulting roles in superannuation, insurance, Australian and international financial regulation, actuarial and risk management plus managing professional and industry associations. He has been employed by large and small employers and consultants, within the private and public sectors, within Australia and internationally and he also was self-employed for several years while he developed a successful consulting firm. Key roles include CEO of the Actuaries Institute, Australian Government Actuary and Head of Capital and Solvency at the International Association of Insurance Supervisors, which is hosted by the Bank for International Settlements in Basel, Switzerland.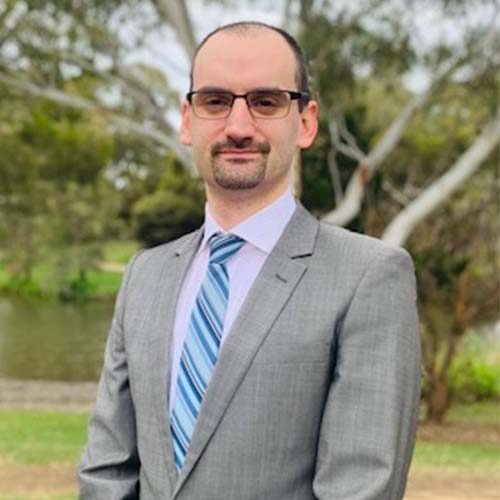 George Mihaylov
Lecturer in Finance, University of Adelaide Business School
George Mihaylov is a Lecturer at the University of Adelaide Business School. He is currently the impact and engagement coordinator for the school and a lead researcher with the International Centre for Financial Services. His research interests include self-managed superannuation, lending and household finance, and succession in family firms. He has consulted extensively for industry partners including ANZ, Rural Bank, HomeStart Finance, SuperConcepts, SMSFA, and the Australian Taxation Office, and his research has been published in leading academic journals.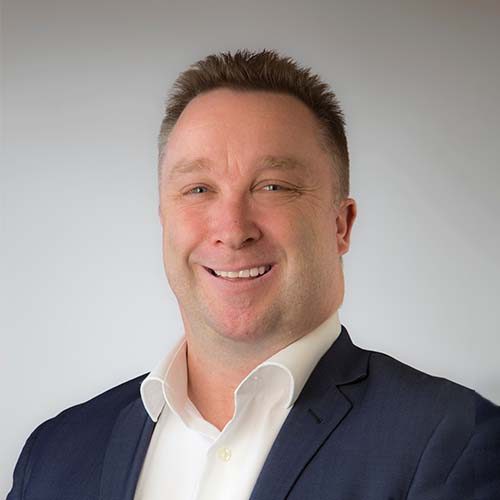 Tim Miller
Education Manager, SuperGuardian
Tim Miller is the Education Manager at SuperGuardian and is one of Australia's leading SMSF educators and presenters with over 25 years' experience in the Superannuation industry.  His experience has been gained through providing legislative and compliance support to thousands of Trustees, Accountants and Financial Planners since joining the SMSF sector in 1999.  In addition to servicing the needs of SMSF clients, his practical and personable approach to compliance has made him a sought after presenter on the SMSF circuit, regularly presenting at SMSF conferences and events.  This is in addition to the SMSF Association Accredited Educator program Tim runs at SuperGuardian.
Tim contributes to various trade and general publications and has authored subjects for SMSF courses run via both the University of Adelaide and Kaplan.  He is an SMSF Association Specialist Adviser.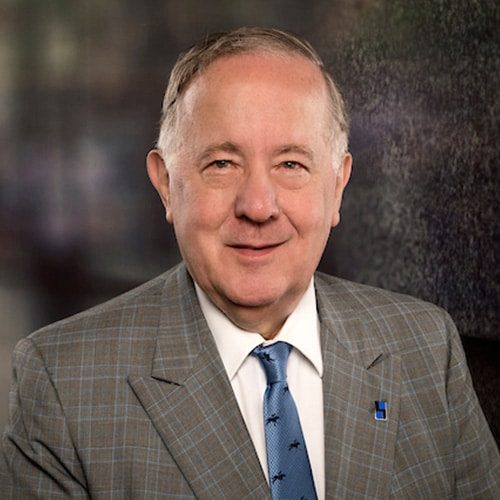 Michael Perkins
Co-Founder and Principal Lawyer, Autonomy First Lawyers
Michael is a 3rd generation private client lawyer with over 30 years' experience in trusts, estates and private client practice. Michael has received TEP Designation from the Society of Trust and Estate Practitioners (STEP) for his expertise in these areas. His practice focusses on helping clients deal with their family, business, wealth and succession interests. He acts as mentor and general counsel to a range of closely held businesses and families.
Michael is a member of the Designations Committee of the Financial Planning Association and for 7 years was a member of its Conduct Review Commission.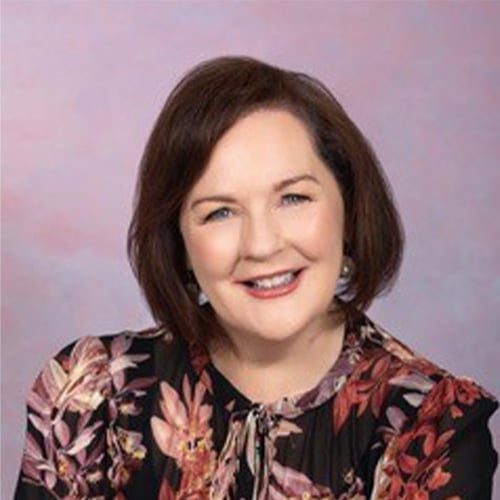 Dr Deborah Ralston
Former Panel Member, Retirement Income Review, Director SMSF Association
Dr Deborah Ralston has more than 25 years of board-level experience across commercial and public sectors, with experience in education, banking, superannuation and fintech sectors.

She is currently a member of the Future Fund Board of Guardians and the Reserve Bank of Australia Payments System Board and is a non-executive director with the SMSF Association, SuperEd, Kaplan Business School, and Kaplan Higher Education. She Chairs the Household Capital Advisory Board and is a member of Conexus and Allianz Retire+ Advisory Boards.

Deborah is a Professorial Fellow at Monash University and is a member of the Steering Committee for the Mercer CPA Global Pension Index. In 2019 Deborah was appointed by the Treasurer Josh Frydenberg to the 3-member panel for the Retirement Income Review.

Dr Ralston holds a Master of Economics, a Doctor of Philosophy in financial regulation and is a Fellow of CPA Australia (FCPA), and the Australian Institute of Company Directors (FAICD).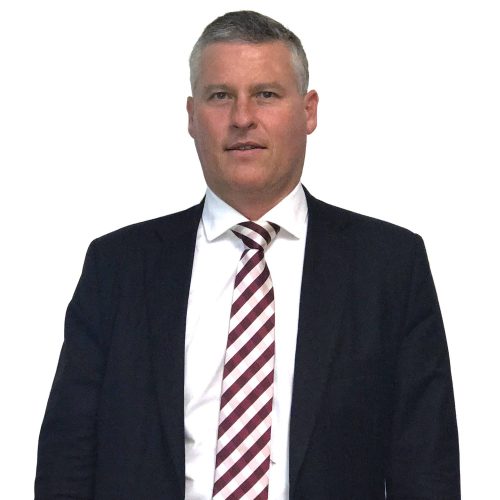 Tom Reddacliff
Director, Executive Chairman, Encore Advisory Group Pty
Tom has 28 years experience in the financial services market, working at MLC, Russell Investments and in the past 7 years in a multi-partner financial services consulting company, Encore Advisory Group Pty Ltd. Encore works in areas such as: board and governance, strategic planning, management consulting, facilitation and change management across financial planning, accounting and mortgage broking.
From 2008-2014 Tom was Managing Director of Godfrey Pembroke Limited and the General Manager of MLC's broader self-employed financial advice network covering 850 advisers across Australia. Tom also led fee for advice stances well ahead of the FOFA reforms and executed successful change management programs in partnership with advisers.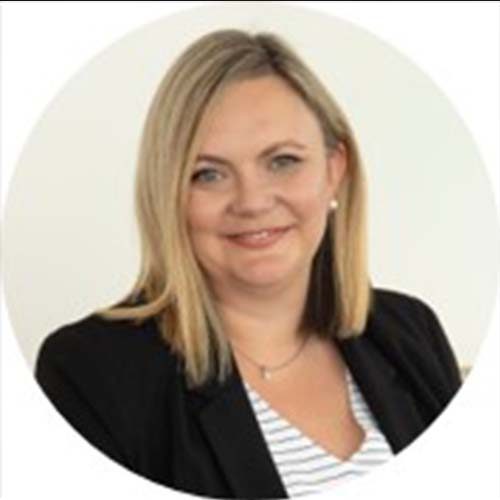 Emma Rosenzweig
Deputy Commissioner Superannuation and Employer Obligations, Australian Taxation Office
Emma Rosenzweig is the Deputy Commissioner for Superannuation and Employer Obligations, at the Australian Taxation Office.
Emma is responsible for ensuring a complex ecosystem of employers, workers and retirees, and super funds operates efficiently, supports willing participation, and safeguards entitlements.
Emma has worked for the ATO for 22 years in a range of roles across nearly all areas of the organisation, including client engagement roles focused on small business and employers, law roles including the design and drafting of legislation, and leadership of the ATO's service strategy design and implementation. Emma is passionate about developing leaders of the future and invests time in mentoring and coaching individuals and groups.
Emma holds a Bachelor of Laws, a Bachelor of Commerce and a Masters of Tax.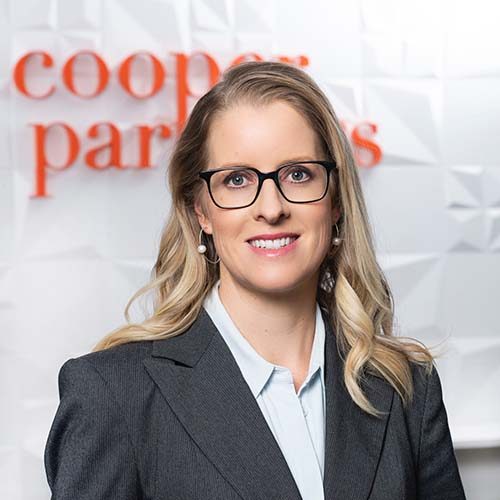 Jemma Sanderson
Director, Cooper Partners Financial Services Pty Ltd
Jemma Sanderson is a Director of Cooper Partners Financial Services, heading up their SMSF specialist services. Jemma provides strategic advice on SMSFs, estate planning and wealth management to clients, as well as technical support to accounting, legal and financial planning groups. Jemma has over 20 years' experience in developing dynamic and tailored strategies for high net worth clients
Jemma has a Bachelor of Commerce from UWA and is a CFP, SMSF Specialist Adviser, Chartered Tax Adviser and Trusts and Estate Practitioner. Jemma is a regular presenter on superannuation and SMSFs for the various industry bodies across Australia, and is the author of the SMSF Guide published by the Taxation Institute, currently in its ninth edition, and is the author and convener of the Advanced Superannuation module of the Taxation Institute's Graduate Diploma in Applied Tax Law.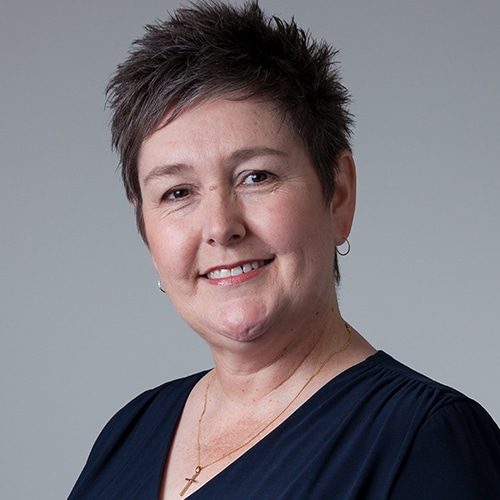 Tracey Scotchbrook
Policy Manager, SMSF Association
Tracey was appointed as Policy Manager of the SMSF Association in April 2021. Previously she was a member of the Association Board and over the years has held positions in various Association committees.
Tracey's background is in public practice. She is a SMSF Specialist Adviser (SSA) and has worked in both mid-tier and boutique accounting firms. Previously Tracey established a SMSF administration practice and prior to joining the Association a specialist SMSF advisory and consulting business.
Tracey's accreditations include: SMSF Specialist Advisor (SSA) with the SMSF Association, Chartered Accountant, CPA, and is a Chartered Tax Advisor with the Tax Institute. She also holds a Masters in Taxation, Graduate Diploma Financial Planning and is a Graduate member of the Australian Institute of Company Directors.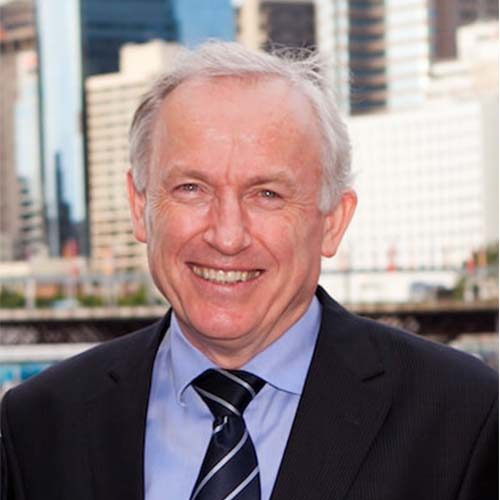 David Smith
Director, Smithink
David Smith is a founding director of Smithink which since 2001 has assisted professional service firms with their strategy, business management, governance, mergers and acquisitions and succession. He is an independent chairman, director, mentor or coach to many firms.
He has a special interest in technology and was the creator of the major ATSA technology event for the accounting industry which was sold to National Media in 2017.
Previously, for over 16 years David was a partner at chartered accounting firm PKF (now BDO) Sydney. At PKF he created one of the earliest Self Managed Super admin platforms. The PKF Technology business David created comprising 3 software products was sold to MYOB in 1999. He also had a stint as CEO of Class.
He is a regular speaking on topics relating to the future of the accounting industry and business generally, practice management, business strategy, process improvement, technology and innovation.
He is also a director of OpenInvest – a new platform to assist do it yourself investors access global fund managers.
He was the 2003 President of the Institute of Chartered Accountants in Australia (now Chartered Accountants Australia+New Zealand) and was an inaugural director on listing of Countplus Limited, the ASX listed aggregator of many accounting and related businesses.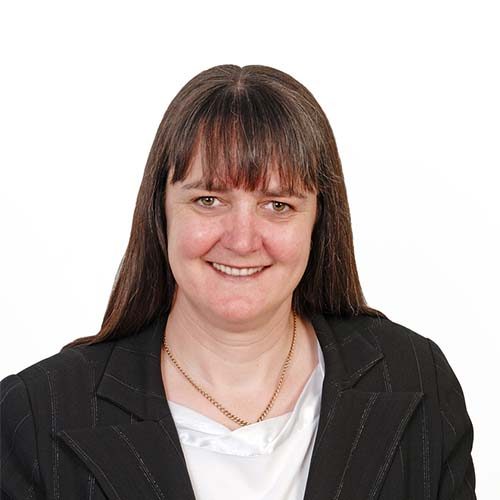 Julie Steed
Senior Technical Services Manager, Australian Executor Trustees
Julie has more than 30 years of experience in the superannuation industry as a technical specialist, consultant and client services manager. Julie is responsible for the provision of superannuation technical information, specialising in small funds.
Julie is passionate about helping people with the technical aspects of super, keeping it simple and in helping practitioners provide quality services to their clients.
Julie is a Senior Fellow of Finsia, a Fellow of ASFA and an accredited SMSF Specialist Advisor™ and Fellow with the SMSF Association. Julie was awarded the SMSF Association's 2020 Chair Award for outstanding contribution to the SMSF industry.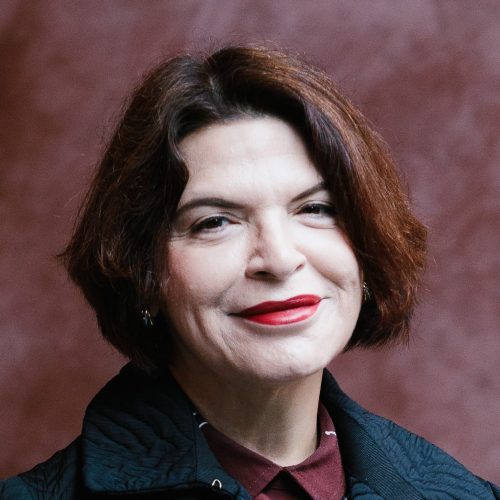 Vicki Stylianou
Group Executive - Advocacy & Policy, Institute of Public Accountants
At the IPA, Vicki heads the team responsible for policy development, advocacy, government relations, media, strategic communications, publications, complaints and disciplinary, compliance and the IPA's co-regulatory function as a professional accounting body.
Vicki came to the IPA from Federal Treasury, where she worked in tax policy, financial literacy, prudential regulation of the banking sector and in the Office of Best Practice Regulation. Prior to this, Vicki was a practicing lawyer specialising in commercial litigation, working in Australia and overseas. She continues to hold an unrestricted practicing certificate and provides pro bono legal services. Vicki is a director of the International Council for Small Business and has held various directorships in NFPs and for-profit entities.
Vicki holds a BJuris, LLB, BA, MBA, DFP.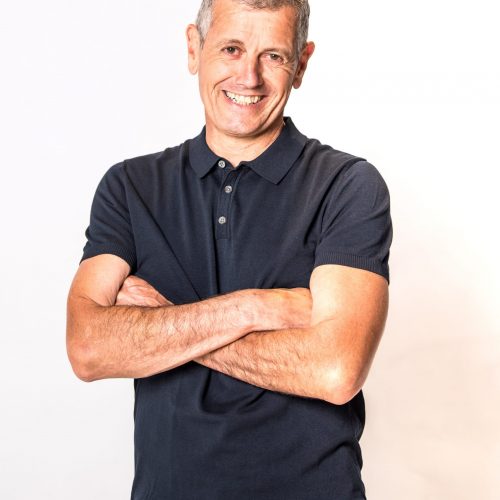 Andrew Varlamos
Co-founder and CEO, OpenInvest
Andrew's 30-year career includes roles as a lawyer, economist, management consultant, software executive and entrepreneur, in Australia, Asia and the US. For the past 13 years, he has been involved in Australia's wealth management industry, establishing and running two investment platforms for financial advisers and their clients.
Most notably, he has helped popularise the shift by financial advice firms to using the managed account platform structure in order to give their clients a more engaging investing experience, and to improve firm efficiency and compliance.
In 2016 Andrew conceptualised and co-founded a unique, ground-breaking wealth-tech platform called OpenInvest – the Australian market's first managed portfolio platform designed to enable partners such as asset managers and wealth managers to reach the under-served mass market of Australian investors.
He is passionate about building and delivering solutions that are efficient, logical, accessible and in the best interests of clients, so as to give all Australians access to superior long-term financial outcomes.
Andrew has degrees in Law and Commerce from the University of Melbourne, and an MBA from Cranfield School of Management (UK).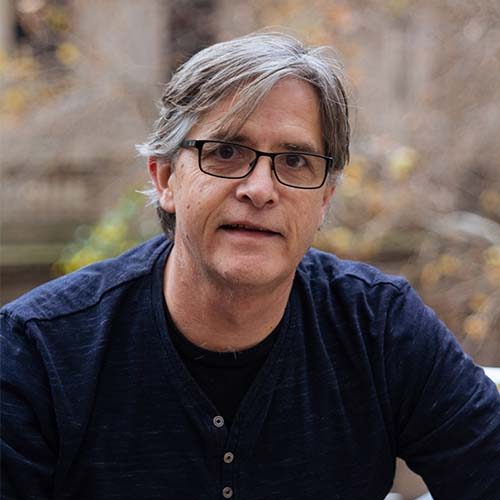 Peter Williams
Chief Edge Officer, Centre for the Edge at Deloitte Australia
Pete Williams has been at the forefront of Digital Innovation for over 20 years.
Pete founded an eBusiness Consulting group in 1996 for Deloitte Australia which ultimately became Deloitte Digital, which now has more than 10,000 employees in more than 25 countries. Pete was also Chairman of Deloitte's Innovation Council and drove many of the firm's digital innovations. This role also included selecting the best opportunities to pursue as well as championing their execution.
Pete's current role is running the Australian Chapter of Deloitte Centre for the Edge which focuses on the impact of globalisation and emerging digital technology on how we live, work and play. The Centre focuses on both what opportunities emerge from Digital Technology as well as how we approach execution in a fast moving world. Pete is regularly involved in leading edge digital initiatives involving a wide range of digital technologies including areas such as IOT, AI, Virtual and Augmented Reality. He is increasingly involved in how digital innovation can be incorporated into physical environments.
Pete is a well-recognised thought leader and is an accomplished speaker and facilitator. Pete was recently published in the Wall Street Journal on "How Boards can Keep Pace with Digital Innovation"
Pete is involved in a range of start-ups as an investor or co-founder including Sidekicker, Volantio, Lifetimes.co and Packform.io, this provides deep experience in the different issues faced by large organisations as well as how fast moving start-ups operate.
Pete is also very active in the community and has assisted in Vic Bushfire relief, QLD floods, Christchurch Earthquake as well as actively undertakes student mentoring.
Pete is an Adjunct Professor at RMIT and is the Patron of the Peter Williams Award for Technology Innovation awarded by the Australian Human Resource Institute.
Pete's Mantra: "If you Don't Know what to do…DO Something".. was experienced by his amazing commitment & contribution in helping rebuild Flowerdale after the 2009 Black Saturday Bushfires in Victoria, "own your outcomes and you can achieve the most amazing things."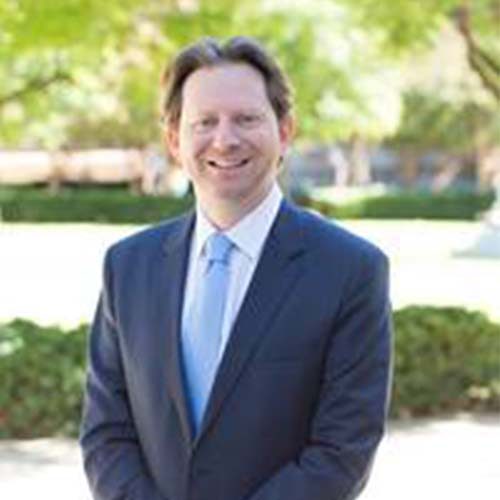 Ralf Zurbruegg
Professor of Finance & Business Analytics, University of Adelaide Business School
Ralf Zurbruegg is a Professor of Finance and Business Analytics at the University of Adelaide Business School. He is currently the Associate Head for Research there and also serves on various committees both inside the University and in the private sector. Ralf has taught and held various visiting positions around the world, including the UK, Singapore, Switzerland, UAE and the US. He is a Justice of the Peace for South Australia, an endowment fund manager for two not-for-profit institutions, serves on the editorial board of several journals, is the academic convenor of the International Centre for Financial Services and a director of a quantitative investment solutions company. He regularly consults for industry, particularly for the hedge fund sector, as well as being an expert witness for several state and federal court cases.