As a professional Association we are formally governed through our Constitution, elected Board and Executive Team
SMSF Association Constitution and corporate governance statement
The SMSF Association Ltd is governed formally through the SMSF Association Constitution. We follow the AICD Not-For-Profit Governance Principles promoting good governance for Not-for-Profit Organisations. 
SMSF Association Annual Reports
SMSF Association Financial Statements
SMSF Association Financial Statements are only available to members.  
You must be a member and logged in to view this content
Please login or become a member to access this content.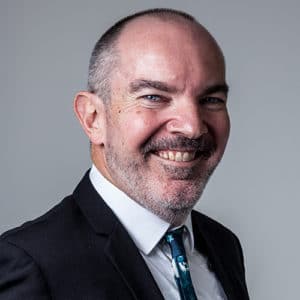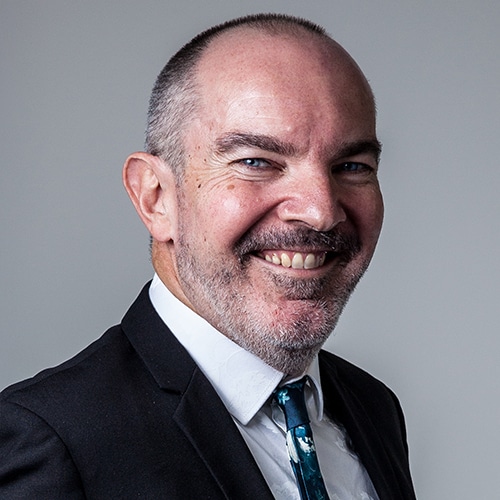 Scott Hay-Bartlem
Scott is a partner in Brisbane law firm Cooper Grace Ward.
He and his team specialise in assisting clients and their other advisers including accountants and financial planners with tax and superannuation (particularly SMSFs) advice; estate planning, administration and disputes; family businesses, business structuring; business succession arrangements; asset protection and restructuring. Scott has a particular interest in how these areas intersect with self-managed superannuation funds and the impact of and on these structures.
He is Chair of the SMSF Association and a SMSF Specialist Advisor™ with the SMSF Association, a Chartered Tax Adviser, a member of the Society of Trust and Estate practitioners. Scott chairs the Cooper Grace Ward Diversity and Inclusion Group and its ARCUS sub-group, and is the leader of the firm's Private Client Commercial group.
Scott been selected by his peers for inclusion in the 16th Edition of Best Lawyers in Australia in the practice areas of: Superannuation Law, Trusts and Estates, Wealth Management / Succession Planning Practice and Commercial Law. He was named the 2016 Brisbane Wealth Management/Succession Planning practice 'Lawyer of the Year' and the Superannuation 'Lawyer of the Year' for 2019, 2022 and 2024.
Scott has been listed in Doyle's Guide for Queensland Estate Planning lawyers as a pre-eminent practitioner
He has a Bachelor of Laws (Hons) and a Bachelor of Business (Accy) from the Queensland University of Technology. Scott has also completed the Certificate of Superannuation Management and the Diploma of Superannuation Management run through ASFA and Macquarie University, and the Foundation Diploma of Financial Planning.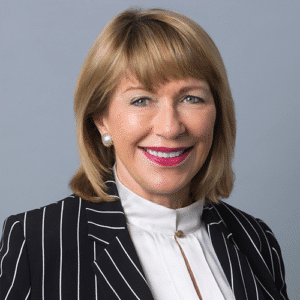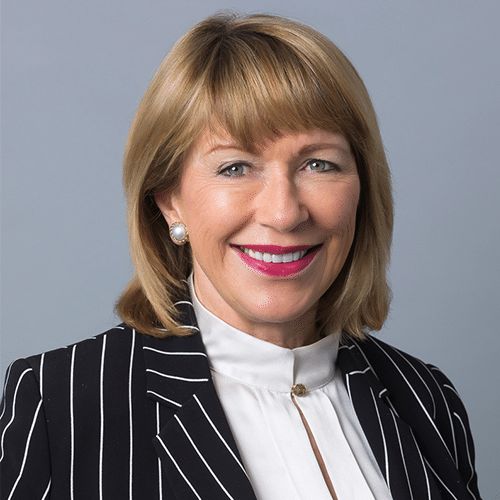 Robyn FitzRoy

Robyn joined the SMSF Association Board in June 2017. She is also a non-executive director of Gateway Bank. She has over twenty years' experience in the financial services industry and is a former Executive Director of Macquarie Bank. Robyn is a management consultant specialising in governance and has held non-executive director positions on the boards of CUSCAL, Diversa Trustees, MLC School Burwood, Habitat for Humanity Australia, Football Australia and WealthPortal Pty Ltd.
Robyn has a BA from Macquarie University and an MA from the University of Technology, Sydney. She is a Master Coach, International Coaching Federation, USA; has a Diploma in Information Technology Business Application from Harvard University USA and a Diploma in Marketing Management from Macquarie University. She is an accredited facilitator and course author for the Australian Institute of Company Directors where she is also a Fellow.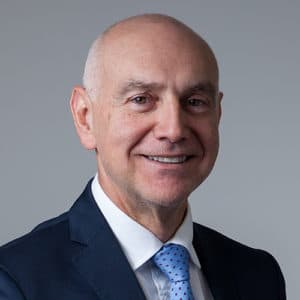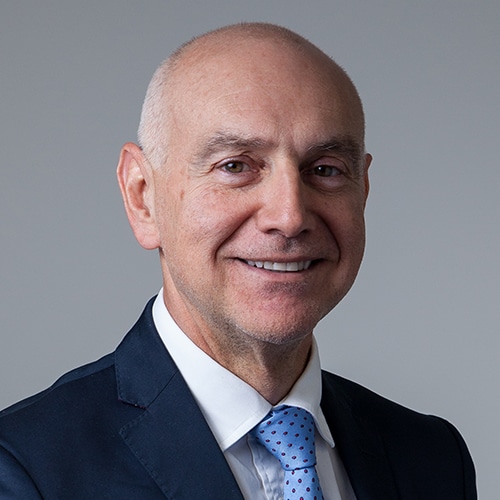 Hon. Bernie Ripoll
Director
Hon Bernie Ripoll
Bernie Ripoll is an entrepreneur in business development who plays a leading role in the financial services sector following a long career as a federal member of parliament from 1998 till retiring in 2016.
In Government, Bernie was the Parliamentary Secretary to the Treasurer leading the portfolios of Corporations & Financial Services, the Australian Securities and Investments Commission (ASIC), the Australian Bureau of Statistics (ABS) and other agencies in the Treasury portfolio.
Bernie serves on the boards of Allianz Australia Life Insurance, the Financial and Energy Exchange, the Self Managed Super Fund Association, FinTech platform MapMyPlan, Bioenergy developer Utilitas Group, and has previously served on not-for-profit boards Inala Primary Care and Crohns and Colitis Australia.
Bernie is passionate about adding value and improving outcomes for the enterprises he represents through his leadership and investment roles. Bernie also maintains a consumer lens on the financial services sector and focus on improving access to affordable housing, disability housing, and health services delivery. Along with regular speaking engagements on the conference circuit, Bernie strongly believes in supporting people and organisations that take risk and create value.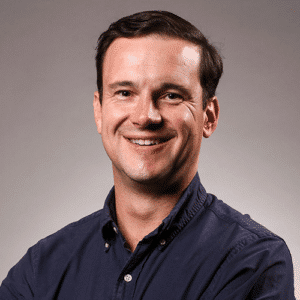 Geoff Rooney
Geoff Rooney is a Sydney based Partner within the Financial Services Audit practice. Geoff provides audit and assurance services to the financial services industry, including wealth management, funds management, superannuation, retail and investment banking, leasing and insurance clients as well as the SMSF sector.
Prior to BDO, Geoff was a Director within EY's Financial Services advisory and audit practice.
Throughout his career, Geoff has managed multiple large and small assurance audit and assurance engagements as well as provided commercial and technical advice to clients and leads complex control, risk assessments and remediation programs. Geoff has a proven record of interacting with various participants in the SMSF end to end operating model and is passionate about collaborating across the ecosystem to enhance customer experience, improve service delivery and member outcomes.
Geoff has the following qualifications and memberships:
• Institute of Chartered Accountants in Australia
• B Commerce (Deans Scholars) (Accounting and Finance) with Distinction. Wollongong University
• Degree qualified, RG146 compliant financial planner and ASIC registered SMSF auditor
• Chartered Treasury Risk Management professional (AMCT), Association of Corporate Treasurers, United Kingdom
• Member of the Finance & Treasury Association (Certified Finance & Treasury Professional)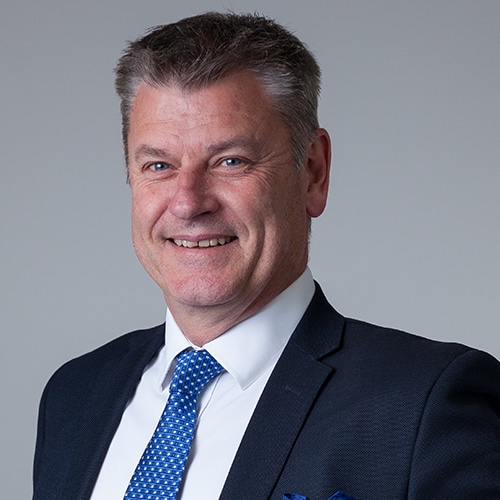 Michael Houlihan
Vice Chair
Michael Houlihan
Michael's professional experience includes more than 30 years of senior leadership in superannuation and financial services and has a great passion for the financial services industry. What drives Michael in his business relationships are the deep personalised services which are vital for a continued trusted relationship and this is critical in the financial planning world.
He has held roles including Head of Product and Technical Services at both JBWere Investment Management and Vanguard Investments Australia, Senior Consultant and Administration Manager at Buck Consultants and Senior Administrator at Australian Eagle Insurance.
Michael was also previously the CEO of Mainstream Group subsidiary Mainstream Superannuation Services from 2010. This role also incorporated the role of CEO of Combined Super – an industry fund for independent schools. Michael is also the Victorian Community Chair of the SMSF Association.
Michael is also on the Advisory Board of Evergreen Consultants – a boutique asset consulting business and a Director of Eltham College Foundation.
Michael holds a Diploma of Superannuation Management from Macquarie University and a Graduate Certificate of Business Administration from the University of Southern Queensland and is a Justice of the Peace.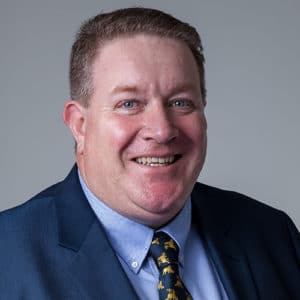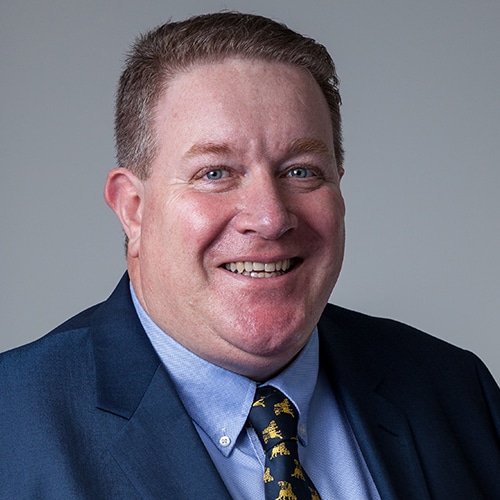 Liam Shorte
Liam Shorte is an SMSF Specialist Advisor™ and Financial Planner with his firm Sonas Wealth. He provides strategic advice on superannuation, retirement, estate planning, investment and tax strategies with clients and their families
He enjoys working with Self Managed Super Funds and Family Trusts but offers a holistic financial advice service, canvasing a wide range of solutions for his clients. He writes a blog, The SMSF Coach, to help break down the strategies and industry jargon in to plain English for SMSF Trustees so they can take back control of their wealth.
Liam advises clients via Sydney offices in Castle Hill & Windsor and throughout NSW, QLD and Victoria on regular client trips.
With 30 years' experience in Financial Services, Liam has worked in Ireland, UK and the Middle East before moving to Australia in 2001. His experience and knowledge comes from working in banking, insurance, accounting and financial planning firms before starting his own business in 2006.
He writes for a number of industry and public websites and magazines and presents at various seminars and conferences on SMSF, Retirement and planning for Incapacity.
Liam has been the Chair of the SMSF Association NSW Local Community from 2015 to 2018 before joining the SMSFA board of directors.
In 2017 Liam was included in the Barron's Top 50 Financial Advisers in Australia and is a member of the Financial Standard's FSPower50 – The Most Influential Financial Advisers in Australia.
In the SMSF Adviser & Accounting Awards 2017 he was awarded:

1. Winner – SMSF Adviser and Accounting Professional (NSW) 2017
2. The best of the best SMSF Adviser Excellence Award NSW

In February 2018, Liam proudly received the CEO's Award at the SMSF Association National Conference.
In 2021 Liam was awarded the IFA Excellence Awards – SMSF Adviser of the Year
Liam has a Bachelor of Business majoring in Accounting & Economics, Advanced Diploma Financial Services (Financial Planning), ASX Accredited Listed Products Adviser (ALPA) and is an SMSF Specialist Advisor™.
With his day to day interaction with trustees and other SMSF Association members while running his advice business, Liam brings the practitioners perspective and insights to the SMSF Association Board.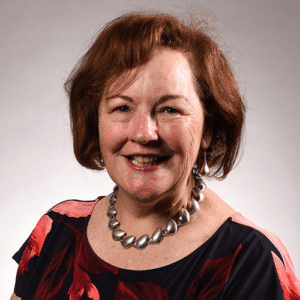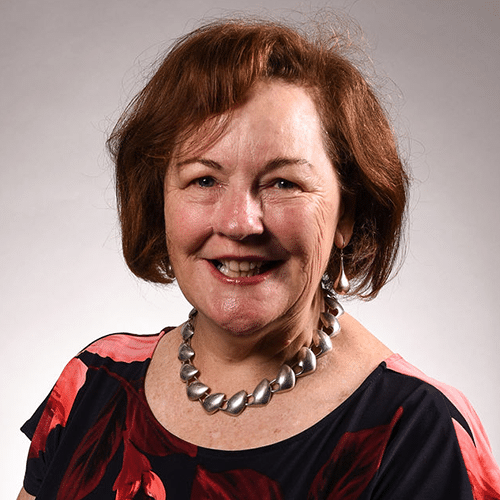 Dr Deborah Ralston
Director
Dr Deborah Ralston
Dr Deborah Ralston has more than 25 years of board-level experience across commercial and public sectors.
She is currently a member of the Future Fund Board of Guardians and the Reserve Bank of Australia Payments System Board, and is a non-executive director with SuperEd, an innovative digital advice company.
Deborah is a Professorial Fellow at Monash University and is a member of the Steering Committee for the Mercer CPA Global Pension Index. In 2019 Deborah was appointed by the Treasurer Josh Frydenberg to the 3-member panel for the Retirement Income Review.
Dr Ralston holds a Bachelor and Master of Economics degrees, a Doctor of Philosophy in financial regulation and is a Fellow of CPA Australia (FCPA), and the Australian Institute of Company Directors (FAICD).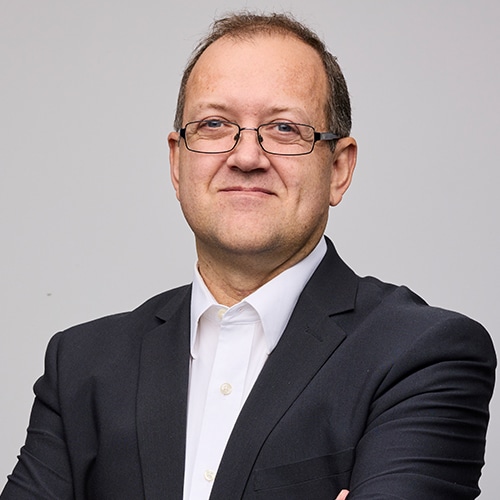 Bryan Ashenden
Bryan Ashenden leads the BT Tech Services team at BT – a group of professionals committed to supporting the adviser community with technical, regulatory, and policy support.
Bryan has many years' experience in leading and delivery comprehensive technical solutions to advisers and their clients, the last 22 spent with BT and Asgard. Prior to that, he spent six years with KPMG in their taxation consulting division.
Bryan has qualifications in Law, Commerce and Financial Planning, and is a SMSF Association Specialist Adviser. Bryan is a frequent presenter and facilitator at many industry events, lectures in financial planning subjects and regularly contributes to trade and consumer publications.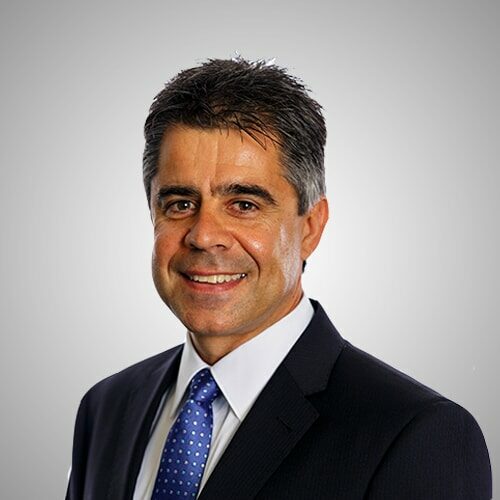 Peter Burgess
Peter Burgess is the Chief Executive Officer of the SMSF Association. Prior to his appointment as CEO, Peter held the position of Deputy CEO / Director of Policy & Education with the Association and is a previous Association Board member.
With over 30 years of industry experience Peter is recognised as an authority in SMSF matters and Government policy design. He is a widely published author and media commentator on SMSFs and is regularly sought for comment on the latest policy and sector developments. Through his contribution to the development of SMSF education standards, his Government advocacy work and his commitment to professionalism and thought leadership, Peter has dedicated much of his career to improving SMSF advice competency standards and the vibrancy and credibility of the SMSF sector.
Peter holds an MBA from the University of Adelaide, an Economics degree and postgraduate qualifications in finance. In 2016, in recognition of his outstanding contribution to the SMSF sector, Peter was awarded the SMSF Association's Chairman's Award. In June 2021, Peter achieved Fellow Member status with the SMSF Association, recognising his significant commitment, leadership and contribution to both the Association and the SMSF sector.

Peter's approved media image can be downloaded here.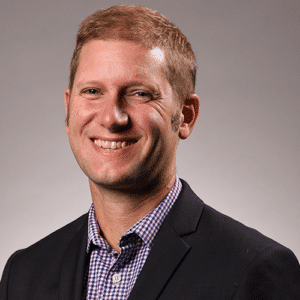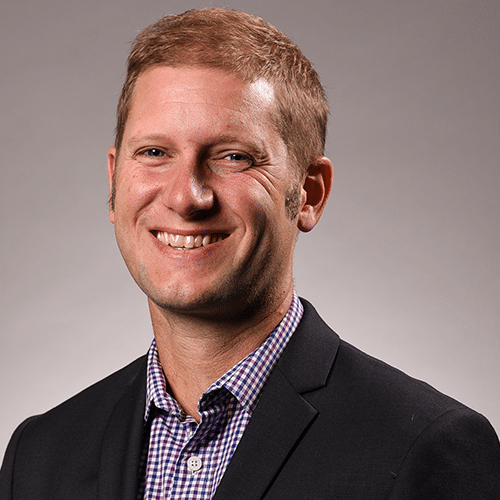 Joshua Geers
Chief Operating Officer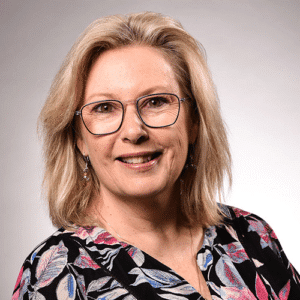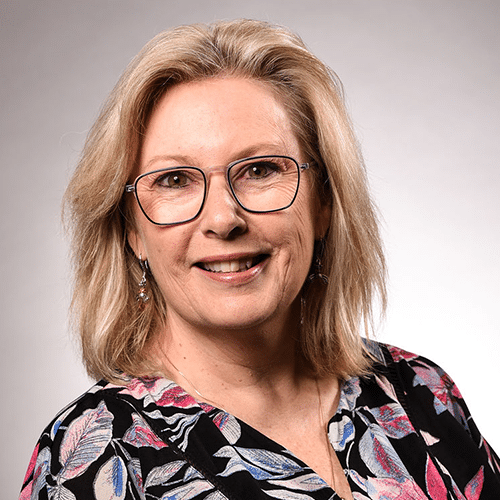 Lyn Gelligen
Head of Governance / Company Secretary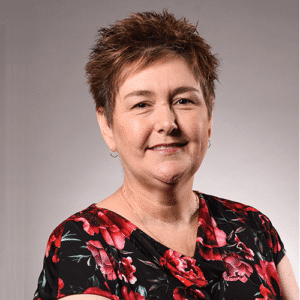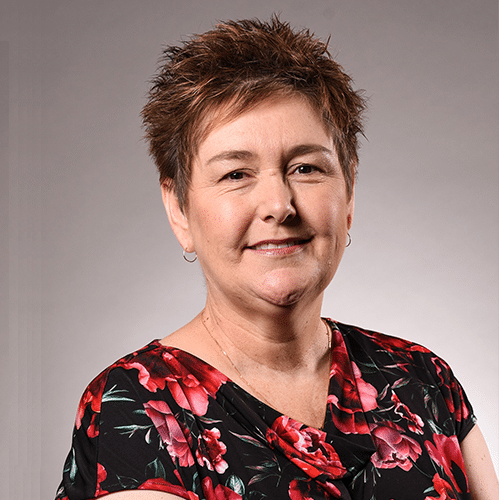 Tracey Scotchbrook
Head of Policy and Advocacy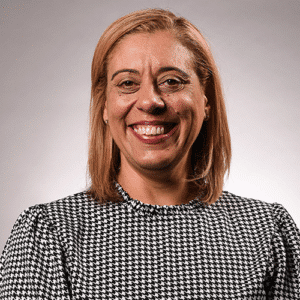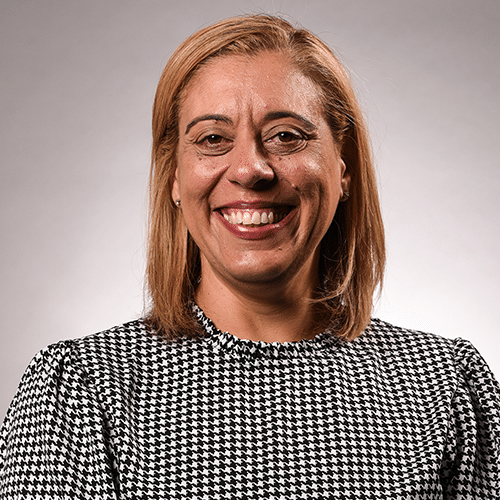 Mary Simmons
Head of Technical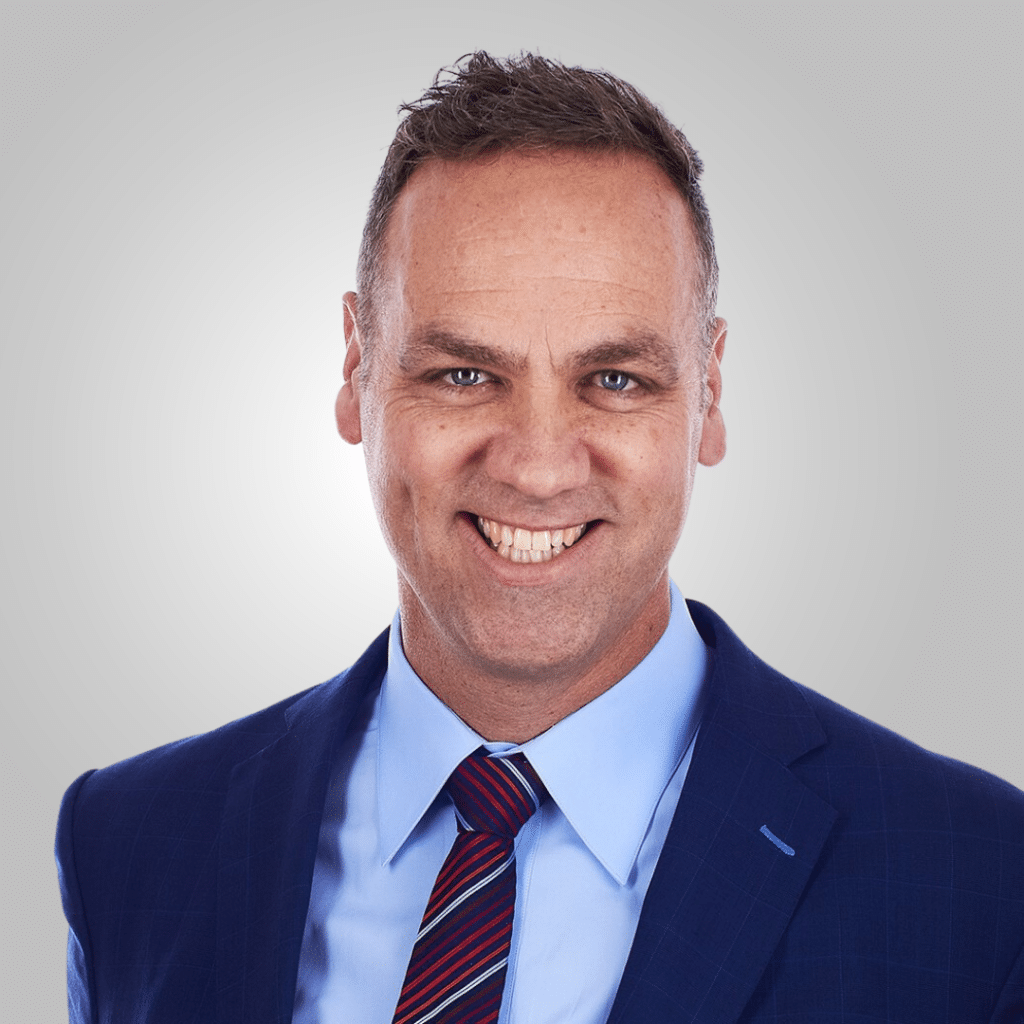 Neil Sparks
Head of Membership & Corporate Development
The SMSF Association has a number of Board and Association Committees which support the management and administration of the Association. We appreciate the contribution and assistance of committee members to achieve our objectives.
Finance, Risk and Audit Committee
Michael Houlihan – Chair
Geoff Rooney
Peter Burgess
Joshua Geers
Cassandra De Conno
Governance, Nomination and Remuneration Committee
Robyn FitzRoy – Chair
Scott Hay-Bartlem
Dr Deborah Ralston
Bryan Ashenden
Peter Burgess
Public Policy Committee
Dr Deborah Ralston – Chair
Hon. Bernie Ripoll
Bryan Ashenden
Robin Bowerman
Jeremy Cooper
Peter Burgess
Tracey Scotchbrook
Association and Advisory Committees
National Membership Committee
Liam Shorte – Chair
Michael Houlihan
Megan Kelly
Con Gotsis
Doug McBirnie
Katrina Hancock
Julie Steed
Wayne Bolin
Vivi Chen
Professional Standards Committee
David Saul – Chair
Tracey Scotchbrook
Fiona Hinrichsen
Nathan Baker
Lisa Papachristoforos
Rebecca Edwards 
National Conference Program Committee
Mary Simmons – Chair
Scott Hay-Bartlem
Mark Ellem
Shelley Banton
Belinda Aisbett
Julie Steed
Dan Butler
Jo Hurley
About Us
The SMSF Association is the independent, professional body representing Australia's self-managed super fund sector. 
Learn more
Advocacy
We are actively involved in discussions with key members of Government and Opposition, sector stakeholders, regulators and policy makers. 
Learn more
Subscribe to stay in touch