As the peak professional body representing the SMSF sector throughout Australia, the SMSF Association recognises the increasing risk to SMSF trustees and self-directed investors of cybercrime and scams.
Of the $4 billion expected to be lost to scams in Australia in 2022, scams targeting investments more broadly were the most significant with reported losses amounting to $267.2 million* for the period ending 31 August 2022. As these investment scams continue to grow, they present a risk to our sector as SMSF trustees and self-directed investors can be impacted by these scams.

The SMSF Association has an important role to play in protecting our community. We will endeavour to continue educating SMSF professionals, trustees, and self-directed investors on how best to safeguard/protect retirement savings. There are many different types of scams in circulation and our role is to raise awareness, encourage conversation and promote vigilance to limit those in the SMSF sector from becoming the next scam victim.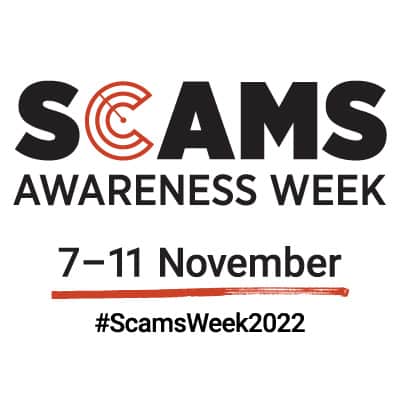 INVESTMENT SCAMS ARE THE #1 CAUSE OF FINANCIAL LOSS TO AUSTRALIANS IN 2022
As at 31 August 2022, Scamwatch has received over 6,200 reports of investment scams with more than $267 million in total losses. This is 70% of total losses reported to Scamwatch for the same period ($381.2 million).
Losses involving cryptocurrency investments are one of the highest of all types of investment scams. Scamwatch is also reporting that cryptocurrency is the most common payment method for investment scams.
All age groups are losing money to investment scams, but the over 65s have lost the most with almost $52 million lost. Men have lost the most money.
For more information about investment scams, click here. 
Visit SMSF Connect for tailored information that you are able to share with your clients to educate them about cybercrime and scams.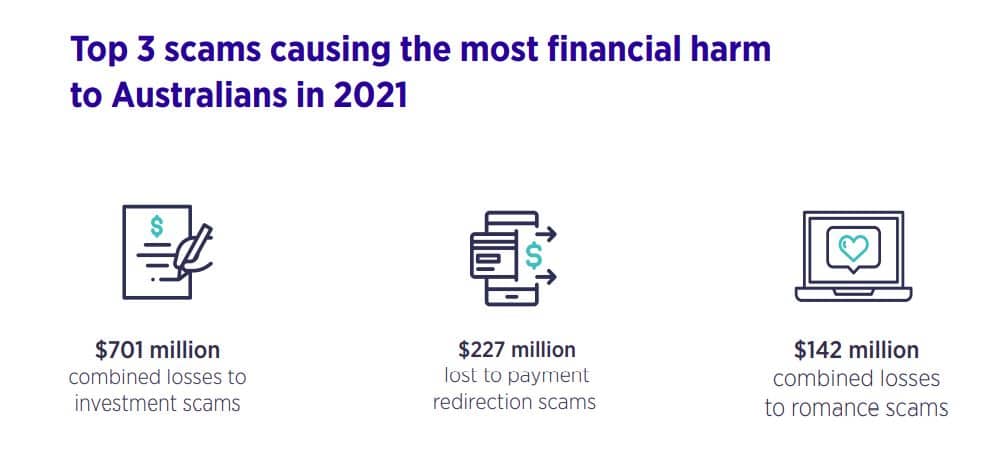 Download the full 'Targeting Scams Infographic'
Common types of scams your client should be aware of
Examples of investment scams
The Vanguard Australia and AMP Capital resources shown, provide common examples of investment scams they have identified, as well as additional information on how to keep your clients and their information safe. 
If your client has, or is unsure whether they have been approached by a scammer, there are several things to consider:
If you or someone you know is experiencing anxiety, emotional concerns or distress about scams, contact Lifeline on 13 11 14 24 or Beyond Blue on 1300 22 4636.