SMSF Association National Conference 2018 at the ICC Sydney.
Good morning and welcome,
It gives me enormous pleasure to open the 2018 National Conference in Sydney – the first time in six years we have held our pre-eminent event in the Harbour City.
Every year our national conference gives you, our valued members, the unique opportunity to learn more about this exciting industry, great technical insights, and how to grow your businesses, and to network with like-minded professionals.
The program drawn up by Hannah Lennock and her committee should ensure you leave this conference far better positioned to meet your client and business needs in 2018 and BEYOND. More on the BEYOND theme from John Maroney shortly.
First, it gives me immense pleasure to announce our new chairperson, Professor Deborah Ralston, who will succeed me at the end of this conference.
It was quite a coup in July 2016 for us to recruit such an experienced director, superannuation and public policy expert, and distinguished academic as Deborah. Since joining the board, she has added enormous value to our deliberations, both on the Board and public policy committee, sharing her vast knowledge of financial services research and strategy, and digital finance innovation.
Deborah has a deep pedigree in public policy, especially in her role leading the Monash-based Australian Centre for Financial Studies, is an experienced company director and has a strong background in innovation and start-ups. Her board appointments include the Reserve Bank of Australia Payments System Board, the publicly listed Mortgage Choice, and the YBR FinTech Hub Advisory Board.
I ask you to join me in welcoming Deborah as our new chairperson.
I also extend a warm welcome our Patron, the Reverend Tim Costello, who will be giving his inaugural address to a National Conference. We are honoured to have Tim as our Patron and I am sure your will find his words both challenging and engrossing.
2018 will see a range of developments in our industry, including:
The potential for new policy settings emerging from the Federal Government Budget;
The Royal Commission into banking, financial services and superannuation. Although the SMSF sector is explicitly excluded, history tells us Royal Commissions can go in unexpected directions;
There is the potential for legislative and regulatory change following the release of the Productivity Commission report on superannuation
And finally, we have the Financial Adviser Standards & Ethic Authority, with key issues including the transition arrangements for existing advisers, refined education curricula, and the position we adopt with respect to Code monitoring.
I will limit my comments to some of the big picture issues in superannuation and retirement incomes policy, and the Royal Commission.
As leaders of the SMSF sector, we believe we can offer insights on some key issues from the perspective of an industry that has grown to represent more than $700 billion in assets and over 1.1 million SMSF members.
Our 2018 Pre-Budget submission focuses primarily on improving the efficiency of the superannuation system. We have submitted that after the introduction of the significant legislative changes that took effect on 1 July 2017, it is essential our superannuation system enjoys a period of stability.
Let me comment briefly on 3 issues – integration, superannuation guarantee and choice, and concessional contributions.
Better integration of superannuation and social security policy
The SMSF Association believes appropriate integration between the superannuation and social security elements of the retirement income system will help meet the needs of Australians through an efficient and sustainable retirement income system.
Accordingly, we recommend that the Government considers how the superannuation and age pension policy settings are integrated.  We suggest that the Government considers shifting age pension means testing to a single comprehensive means test to ensure assets are fairly accounted for, to remove distortions based on how savings are held, and to ensure that there are appropriate incentives to save and drawdown on savings in retirement.
We believe incorporating the long-term savings to the Government from superannuation reducing age pension reliance in the Taxation Expenditures Statement will bring a much-needed holistic approach to retirement income system policymaking.
Superannuation guarantee and choice
Your Association believes that the Government should recommit to increasing the Superannuation Guarantee rate to 12 per cent in a quicker timeframe. Increasing the SG rate will help increase individuals' superannuation savings.  This is especially relevant for the earlier stages of a person's life. An increased SG will also improve Australia's savings gap and reduce reliance on the aged pension.
We disagree strongly with the Grattan Institute recommendation that the commitment to the 12% SG contribution be scrapped – such a position would prioritise quick-fix short term budget repair over sound long term retirement savings policy and improving gender equity in superannuation.
We also advocate for measures that close loopholes allowing employers to reduce their employees' SG contributions unfairly to be legislated. This should be accompanied by giving employees free choice of superannuation fund for where their SG contributions are made.
Concessional contributions
The SMSF Association is concerned that the current concessional contribution of $25,000 a year has negatively affected peoples' ability to be self-sufficient in retirement. The higher cap for older workers recognised the fact that most people who can make voluntary contributions to superannuation only do so later in life when they have greater financial capacity.
Royal Commission
Although the terms of reference of the Royal Commission exclude SMSFs, there remains the potential for our sector to be included in the work of the inquiry via three key avenues:
The Advice and conduct issues of Australian Financial Services Licensees are included specifically in the terms of reference, and this could include SMSF advice and recommendations to establish an SMSF.
Secondly, with large superannuation funds included in the terms of reference and under scrutiny, we expect the large fund sector, especially industry funds, to seek to deflect attention by pointing out issues with SMSFs. Issues raised could include minimum reasonable account balance sizes for SMSFs and Limited Recourse Borrowing Arrangements.
Finally, there is a small possibility that the terms of reference of the Royal Commission are expanded to include SMSFs or related fields.
On a positive note, it's worth noting that prior enquiries into superannuation have found the SMSF sector to be functionally well with a high level of compliance.
Conclusion
Deborah's succession as chairperson signals the end of my two years in the chair.
It has been my great privilege to contribute to the Association as a board member since March 2012, as Vice Chairman for 2 years, and then Chairman. I am immensely proud of the Association, and its considerable achievements over this period and, indeed, over its full 15-year history – the growth of the sector, the growth in the Association, our high professional standards and technical support, our robust education framework, and our successes on the public policy and advocacy front.
I acknowledge especially the magnificent contribution of our many dedicated professional volunteers who contribute to the Association as Committee members, Local Community groups, and conference and other technical forum presenters.
It has been a great privilege to be chairing a high performing board, with highly credentialed and collegial board colleagues. I thank and acknowledge my board colleagues for their excellent and selfless contributions.
We have also had a change of Chief Executive over the past 12 months, and our CEO, John Maroney, is providing excellent leadership, with the dedicated support of the Executive team, to the Association, building on the great legacy created by his predecessor, Andrea Slattery. It now gives me immense pleasure to hand over to John to make his opening remarks.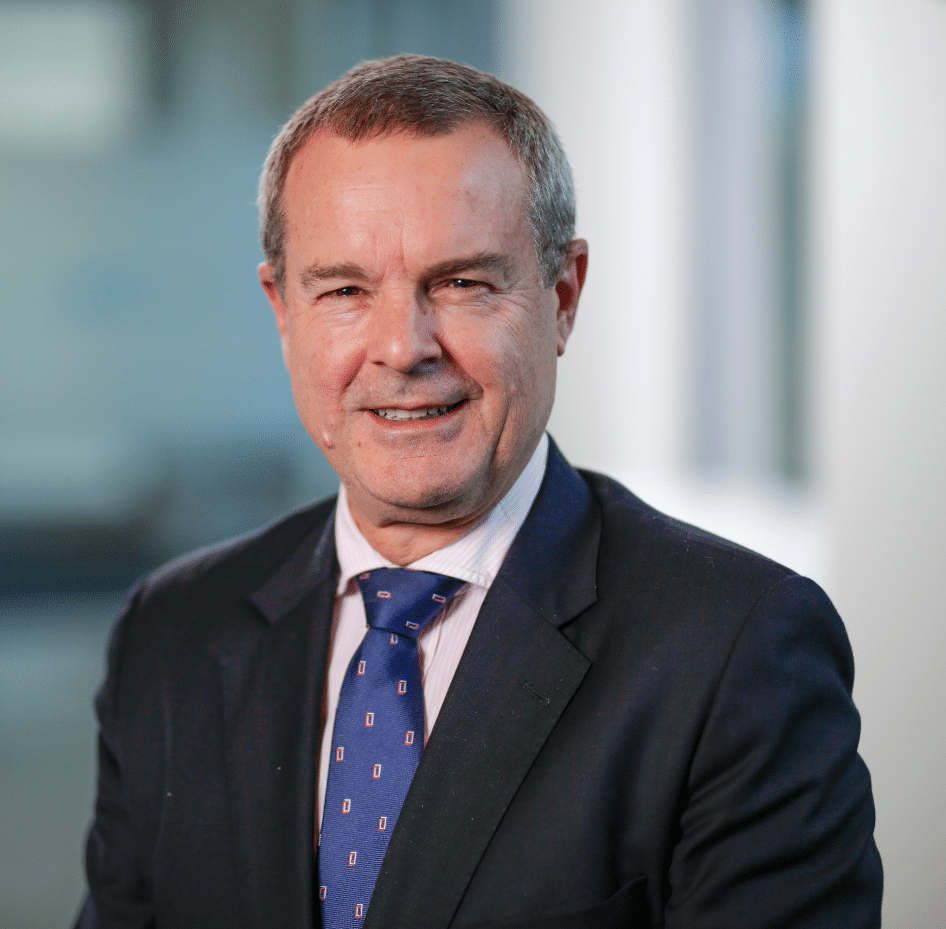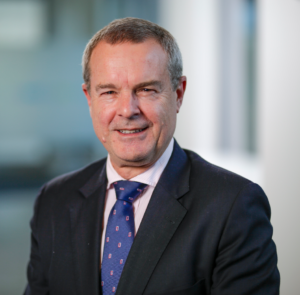 Andrew Gale, Chairman,
SMSF Association