SMSF Association National Conference 2018 at the Sydney ICC
Making a Super impact
We live in interesting times, as the old Chinese curse states.
Last week I read that a Catholic priest was blaming the dropping numbers of church-goers in Australia on superannuation.
Father Michael Lowcock, a Queensland priest, said over the years his seven parishes, stretching across an area of around 200,000 square kilometres, have lost a third of their congregants — a change he believes is linked directly to superannuation.
He said superannuation is a great idea, but it's changed people's idea of religion and ethics.
Fr Lowcock said as people became more financially independent, they no longer saw the church or the need to be charitable to others as essential.
I don't know if that's accurate.
We are witnessing an important phase in our superannuation system and the 600,000 self managed funds with an estimated 1.1 million members play a significant role.
Australians are becoming increasingly mindful as to where their super funds are investing their money.
According to research by environmental finance campaigners Market Forcers, 86% of Australians believe super funds should be more transparent around where their contributions are going.
Almost two thirds of Australians believe their super fund should be proactively reducing its exposure to fossil fuel investments, and one third would switch funds if they discovered their current super fund supported coal or coal-seam gas extraction.
New research shows that so-called responsible or ethical investments in Australia have more than quadrupled over the past three years to roughly $622 billion.
Responsible investments are considered those made in areas such as healthcare or clean energy, avoiding ties to industries such as coal, weapons, gambling, tobacco, weapons or oil.
The research shows ethical Australian share funds have actually outperformed their equivalent mainstream funds over the past 10 years.
According to a recent study by the Australian Centre for Financial Studies, a clear majority of Super funds (70%) have made some form of public commitment to responsible investing, and about half have in place dedicated socially responsible investment options (with the most common product exclusions being tobacco and uranium).
When we have the choice of where we invest our Super, it not only works to improve our quality of life in retirement, it can also generate positive benefits along the way too if it's invested in a socially conscious way.
It can generate value for us and wider society.
Many people like the sense of control that a self managed fund gives them; the ability to choose where the money is invested.
It allows a bigger purpose to feeling financially secure. It is a time to serve the community.
Economics is a useful tool in doing that great work.
Australia's nearly half a million Muslims are showing an increasing desire to align their financial investments with their spiritual beliefs.
This has spawned a growing niche sector in superannuation.
There are a few companies now offering Islamic superannuation in Australia. They call themselves "ethical" as they avoid products considered harmful, such as alcohol, weapons, pornography and tobacco, or companies that use child labour.
Responsible investment
These days ethical investing is based more on people's social views rather than their religious ones. Ethical investments tend to mirror the politics and trends of the time
But the principle is the same.
Socially responsible investing is a growing market globally.
It has become an important principle guiding the investment strategies of various funds and accounts.
Why? Because it's good business.
Governments around the world are increasingly recognising the potential of social investment. It is supporting economic growth, while driving the innovation needed to deliver public services in the 21st century and tackling some of the most difficult social challenges that we face.
Ethical investment in Australia has hit record levels, with more Aussies than ever keen to back environmentally and socially positive ventures.
People are becoming more engaged and rewarded by entering this field.
Investing in companies or NGOs that aid humanity and have the potential to generate better risk-adjusted returns seems like a no-brainer. Increasingly, investors seem to agree.
We should be leading, we should be innovative with our super funds, we should be saying we can solve some of our social problems, and it can be a model for other governments to solve theirs.
Follow France's Solidarity Fund example
I still believe the superannuation industry could  and should  follow France in offering members the option to direct billions of dollars into financing social projects such as healthcare., jobs creation, and  low-cost housing, which is in short supply.
Since 2008 all French workers have had the option to direct up to 10 per cent of their compulsory retirement savings into a national social impact investment fund.
This 'Solidarity Fund' grew by 800 percent in the first five years.
It has created billions of dollars for not-for-profits carrying out projects that create social impact.
The French idea could easily be adapted here.
It would be a simple way to create billions of dollars of new investment into the communities sector …  more jobs, more money going into education and more money for healthcare.
The Community Council for Australia estimates if just If 2% of total superannuation was invested into social projects with a positive social impact, a massive $40 billion would be generated.
World Vision and superannuation funds are both in the long-term investment business. You are helping people to save for retirement and we are making fifteen-year commitments to communities to create long term sustainable change.
All economic choices have impact – whether as consumers, producers, investors, innovators or whatever.  And this means we all have a certain amount of power as economic actors over not just economic, but social and environmental outcomes as well.
In other words, when we all take steps to reduce the gap between the rich and the poor, and when we look after those who are devalued, the whole society benefits. And becomes more trusting.
I would encourage all super funds to move into areas of shared value such as impact investing. Be engaged in the community. Encourage clients to invest ethically.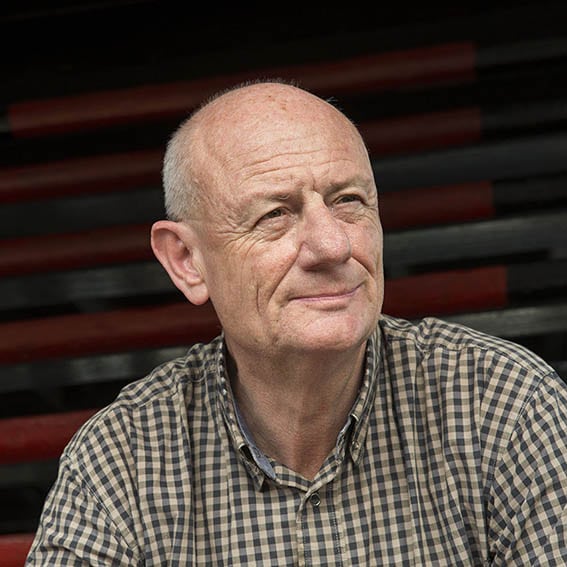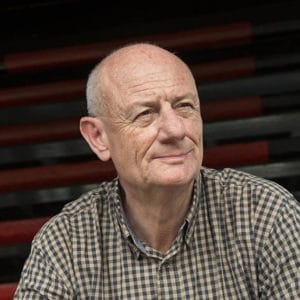 The Hon Tim Costello, Patron,
SMSF Association