SMSF Association National Conference 2020 at the Gold Coast Convention and Exhibition Centre
Thank you, Andrew for that kind introduction.
What a tumultuous time we are experiencing. Before the extent of those tragic bushfires became apparent, we could have looked back on 2019 almost with nostalgia, especially when considering recent years.
Then those bushfires, fuelled by one of the longest droughts in our history, hit much of the East Coast of Australia as well as South Australia. While the rains of recent weeks have removed the immediate threat, the nation faces a long-term project to rebuild shattered communities – and lives. If the bushfires weren't enough, we are now grappling, not just as a country but on a global scale, with the corona virus. At this juncture we don't know how it will play out, except to say the economic damage to Australia is already significant, especially to our critical tourism and education sectors.
I relate these two events against the backdrop of the relatively positive 2019 to highlight just how precarious our economy is to events beyond our control. In particular, a virus that originated in an inland Chinese city is now having a global economic impact. How extensive we just don't know.
It means, more than ever, that as a nation we need to exert control over those events where we can influence the outcome. From the Association's perspective, this means getting the right policy settings for all aspects of retirement income policy.
But before teasing out this theme, I would like to say two things. First, to thank all our platinum, premium, valued, product, media and destination partners, without whom this event would not be possible. Your ongoing commitment is greatly valued and appreciated.
In particular, I would like to individually name our six platinum partners and the activity they supported at this conference.
BT for hosting Wednesday morning's Thought Leadership Breakfast
Macquarie for supporting the Networking Lounge, helping create connections throughout the Conference
OpenInvest for supporting the experience of our delegates through important materials such as the delegate workbook, mini program and lanyards
La Trobe Financial for supporting the Wednesday evening Welcome Reception
Allianz Retire+ for supporting yesterday evening's networking function, and
Charter Hall for the Final Day Luncheon we are about to enjoy.
Second, let me briefly recap on the conference. I believe the event has again delivered everything we set out to achieve, a sentiment I hope you share. There were many individual highlights but let me share several of mine.
I was really pleased with the reaction to the Thought Leadership Breakfast as anticipating what may happen over the next 10 years is quite a daunting task. I think the panel focussed on some really key issues. I also heard the Specialists' session was very well received.
I was very impressed with the speeches by both the Assistant Minister Jane Hume and Shadow Minister Stephen Jones. It was great that we managed to avoid a sitting week this year and had the pleasure of their company on successive days. They both enjoyed a tour of the exhibition hall and meeting with many of the exhibitors and members before their speeches. Building relationships with both major parties is crucial to the long term stability and sustainability of the SMSF sector.
It's one of the most enthusiastic speeches that I have heard from a Minister for a long time regarding a particular sector in the financial system. Her focus on leveraging the potential for Fintech developments to improve engagement and lower costs across the financial sector, and especially within the SMSF sector, is very promising.
I really liked some of her opening remarks: "The Morrison Government is committed to a vibrant SMSF sector as part of our wider plans to build a stronger and more efficient superannuation system. We're committed to a SMSF sector that continues to offer individuals choice — one that's efficient and drives product innovation, and, ultimately, one that delivers the best outcomes for the more than one million Australians who manage their own superannuation."
I was pleased to hear the Shadow Minister's recognition that the current financial advice framework is broken. He said: "We want to engage with industry and with regulators on how we can address the current advice gap. We want to see all Australians able to access high-quality financial advice – about their retirements, about their investment needs, about their insurance."
And it was great to hear that there is bi-partisan support for extending the FASEA deadlines for the exam and education requirements.
The social events are always a highlight and this year was no exception. It was great to celebrate with the new Fellows and award winners with the Board and many volunteers on Tuesday night. The Board also officially farewelled Professor Deborah Ralston marking her great contribution to the Association while she continues on her journey to help improve Australia's overall retirement income system.
I could point to many other highlights but let me stop there so that we can try to keep to time.
It's not difficult to become despondent about policy change, or, just as importantly, the inability to implement policy, in our industry. In 2014, the Financial System Inquiry headed by the now chair of AMP, David Murray, recommended we define an Objective for the superannuation system. The argument was that such an Objective would encourage unity where there is often division, that the issues that unite us are far greater than those that divide us. Yet six years later, and seemingly with all industry players in agreement on having an Objective, this policy outcome still eludes us.
This is why one of the key messages in our submission to the Retirement Income Review is that setting objectives is important and should be a priority for Government once the review has concluded. The Retirement Income Review will be important in developing a fact base about the current retirement income system. The panel has put a long list of critical questions to the Australian community, and we are hopeful it will result in a more informed public debate. Certainly, your Association will fully engage during and after the Review is completed, knowing its success is critical for our industry and sector.
Certainly, we don't expect it to become another example of policy failure. That said, I still remain optimistic about the future of our sector, that there is light at the end of the tunnel. More specifically and despite the criticism received in recent years, I believe that the outlook for the financial advice industry, and especially for the SMSF specialist, is particularly encouraging.
I believe that the fallout from all the events that have engulfed our sector in recent years will result in a more sustainable, professional and consumer-oriented sector. To say this is not to agree with all the changes happening now, or to mistakenly think that there won't be more challenges in the future. There undoubtably will be and we must be ever vigilant to ensure we are ready to meet them.
But let's be clear on one thing. Higher educational and ethical standards are necessary to improve the quality of advice to consumers – something your Association has long advocated. Where we have quibbled with government is the timing required for businesses to adapt to the changes, and, to give Canberra its due, it has been prepared to listen by allowing an extra year to complete the FASEA-approved exam and an extra two years to complete additional education requirements. Labor, too, has indicated it will agree to these extensions, in no small part due to our advocacy with the FPA and AFA, so it should pass the Senate soon.
I believe that the emerging advice framework is one in which the SMSF specialist can flourish. And we are here to help you every step of the way, investing considerable resources in the past year to improve our value proposition for our professional members, including enhancing educational pathways to achieve specialist designations such as the SSA™ or SSAud®. We were very pleased that FASEA recognised the SSA by granting credit for those who had achieved the SSA designation.
We have also been supporting our members through this challenging time through a number of initiatives, including the new SMSF Connect Education Resource, providing an easy solution to offer SMSF education resources to your valued clients and help meet ASIC Report 575 guidelines around provision of trustee education plus responding to member feedback regarding our SSA program, introducing more flexibility for members to undertake the program. The new Technical Research Service, which continues to operate smoothly, is being well received by members.
We are also very pleased to have launched the Fellowship initiative and the Accredited SMSF Educator initiative. Both will help support our credentials as strong supporters of professionalism and high standards of integrity for the SMSF sector.
All these steps we are taking are recognition of the importance of equipping you with the intellectual tools to better service your clients in the brave new world that's emerging in a post Royal Commission world underpinned by the higher education, training and ethical standards demanded by FASEA.
Before the Federal election, we advocated strongly for policies that promoted fairness and avoided discrimination against the SMSF sector. Since then, we have responded to member concerns that regulators are creating unnecessary apprehension for some SMSF members due to poorly targeted analysis and communication. Examples include ATO letters to many SMSFs regarding investment diversification and the ASIC SMSF fact sheet pilot sent to 4,000 new SMSFs late last year.
We aim to have regular and constructive dialogues with regulators and other stakeholders. At times, this can lead to strong debates on matters of concern, when our members believe that the views from the SMSF sector need to be conveyed very clearly.
We remain fully aware that there are many vested interests that take any opportunity to criticise our sector. In these contested areas, facts are gold, which is why we have commissioned the actuarial firm Rice Warner to review the comparative costs of SMSFs versus APRA-regulated funds. In addition, we have invited the ATO, ASIC, APRA and Treasury to join an expert advisory group to be consulted during the life of the project. We are leaving no stone unturned to ensure this research, which will be launched during SMSF Week in June, will help ensure a more balanced debate on these key issues.
Our work with other organisations over recent years was further evidence of the benefits we derive from partnerships. To this end we have signed memorandums of understanding with three organisations, the Financial Planning Association, the Institute of Public Accountants and National Seniors Australia, who share our vision for improved regulatory frameworks for the mutual benefit of the members of each organisation. On issues such as the Retirement Income Review and developing a more customer-centric financial advice framework, we find a united voice carries much more weight in the corridors of power.
As you have just witnessed this morning, we have also signed another three-year agreement with the ATO, appreciating a close working relationship with the major regulator of SMSFs is invaluable to everyone with a stake in our sector. It is always important for us to advocate effectively for desired reform and technical fixes during annual Budget processes and other parliamentary processes which provide opportunities to do so. Working closely with the ATO, Treasury and other agencies are vital steps in this process.
Another initiative involving collaboration is our close work with all major accounting bodies and the FPA to develop a more customer-centric framework for financial advice to reduce the degree of unmet need for financial advice from SMSF members and other clients.
Let there be no misunderstanding. We are not advocating for the reinvention of the former accountants' exemption in a different guise. There is broad consensus that approach was fatally flawed. But the limited licence option for accountants has failed too. What's needed is a policy framework that allows SMSF members to get strategic advice without unnecessary red tape while maintaining high levels of consumer protection.
Recently, I wrote to many of those in the audience noting that the SMSF Association is the only body that actively represents the entire SMSF sector, and in turn, the interests of your practice and your SMSF clients.
However, in the changing landscape we expect headwinds in generating adequate resources during a period in which the sector needs a strong voice. In order to continue to deal fully with upcoming policy challenges, growing our community of SMSF Association professional members will allow us to continue to effectively and fully represent you and the sector.
Please encourage your colleagues and others in your network to join the Association, so that we can work effectively together to protect and enhance the SMSF sector.
Let me conclude by reiterating my belief that we are progressively putting in place the foundations of an industry in which the SMSF specialist will have an even more valued role to play. It will not be at the exclusion of any other sector of the industry. Quite the opposite. It will complement them.
It means we remain committed to our goal of ensuring that SMSFs remain attractive to those Australians seeking greater control over their own financial destiny, and this requires maintaining a sector boasting the highest integrity, efficiency and professional standards.
Finally, I would like to thank all those who have worked tirelessly behind the scenes to ensure that this conference was a success. This includes all those on the conference committee, speakers, our talented staff, our conference organisers, WSM, the Gold Coast Convention and Exhibition Centre and all other volunteers and suppliers involved. Thank you all for a great job well done!
Now let me hand over to our incoming chair, Andrew Hamilton, to say a few words and to close the conference.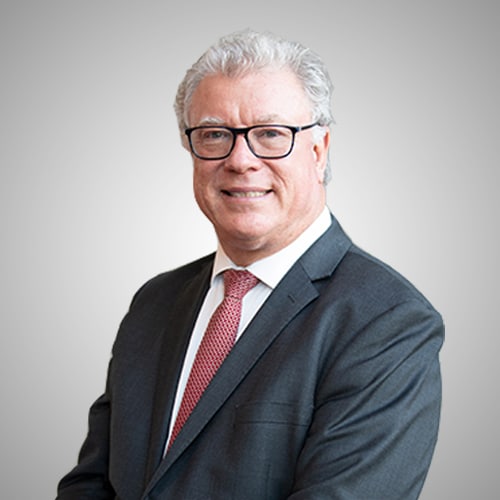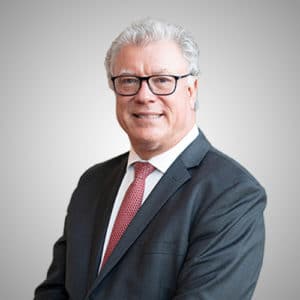 John Maroney, CEO,
SMSF Association