SMSF Association Technical Day Series 2017 in Sydney 18 July, Brisbane 19 July, Melbourne 20 July, Adelaide 25 July and Perth 27 July. 
Good morning members,
It is my pleasure to welcome you today to the Technical Day Series. This event has become a critically important part of the SMSF Association's calendar, and your attendance here today is testimony to how it is rightly valued by our members.
A key part of our mission is to improve the integrity and professionalism of all our members, in particular our specialist members who are at the cutting edge of SMSF advice.
So today we want to reflect on, work through and resolve the key technical challenges that you experience day-to-day in your dealings with clients, particularly in the context of the recent superannuation changes.
But before I give some brief insights into today's program, it would be remiss of me not to thank our generous major sponsors, BT Panorama, Herron Todd White, Charter Hall and Morgans, and, for this Sydney event, the University of Adelaide, ASF Audits, the ASX, Guardian Vaults, CommSec, and CMC stockbroking. Without their support, these events are simply not possible.
I also want to acknowledge my team, led by Liz Ward, who have put together a highly relevant program that I am sure will stimulate, challenge and educate you.  A special thank you to Alex Affleck, Hoa Wood and Mary Simmons from our regulator, the ATO for their considered presentations and collaboration in developing the program.
This my first conference since I began as CEO of your Association in May, and the first superannuation conference since some of the most significant changes  made to superannuation in a decade took effect on 1 July.
These changes occur against a backdrop of an ageing population, with the first wave of data from the 2016 Australian census released recently simply reinforcing this phenomenon. People aged 65 or older have increased from 14% of the population in 2011 to 16% in 2016.
An ageing population simply means superannuation, aged care planning and retirement incomes policy have never been more important to ensure a dignified retirement for all Australians, and SMSFs have an integral role to play, especially when you remember that nearly half of all SMSF members are either in retirement or transitioning to retirement.
There can be little argument that the last round of legislative change added another layer of complexity to the SMSF system.
Although complexity does not need to have a negative connotation – as a newcomer to South Australia, I am discovering some of its world-renowned wines from its different regions, in the process appreciating their complexity – but when it comes to SMSFs, it is certainly demanding more and more advice from SMSF specialists to cope with that complexity.
The need to be on top of your game to meet the growing needs of your clients has never been more important.
That is why we are all here today – to understand and break down the complex technical components of SMSFs with an emphasis on understanding the changes that took effect at the beginning of the financial year.
The program today has been designed to be in-depth and hands-on – supporting you practically and allowing you to come to grips with the key technical issues most concerning you.
We are privileged to have some of the most knowledgeable minds in the SMSF Sector speaking on the changes to contribution caps.
Our Head of Policy Jordan George will look at the introduction of the Transfer Balance Cap, while Head of Technical Peter Hogan will cover off on CGT relief.
Colonial First State Executive Manager, Technical Services, Craig Day, will examine what the new rules mean to estate planning. Thank you Craig for your expertise and valuable input to the program on this very relevant topic facing advisers.   Finally, the ATO Tax Counsel Network will explain the changes to the contribution caps from 1 July and the impact that the introduction of the concept of 'Total Superannuation Balance' has on your clients.
We are reintroducing the 'SMSF Family' concept that was so successful during the national conference earlier this year – bringing technical content to life in real-life situations.
We also recognise that your education on SMSF technical concepts does not stop with today's conference. You need continued technical support back at the office. That is why we think you will find the conference workbook useful as a 'how-to' reference document in addition to the extensive resources library on the SMSF website.
As the SMSF Association, we intend to lead the SMSF sector by ensuring its integrity and robustness and by providing trusted information, education, policy positions and standards.
As part of this strategy we intend to establish a global centre of excellence for retirement savings – one of my first major initiatives since becoming CEO.
This will provide a focus for thought leadership and a policy think tank in key growth areas such as retirement income design and drawdowns, behavioural economics and key investment issues such as infrastructure.
We have commenced discussions with several universities including the University of Adelaide, Monash University, University of Western Australia, Curtin University, University of New South Wales and Macquarie University.
Our intention is to establish an academic advisory group to help support the development of our global centre of excellence. We expect the academic advisory group to be up and running later this year and for the global centre to commence next year.
This is one exciting development and I expect to announce others in the months ahead.
Once again, thank you for joining us today for what I am sure will be informative and entertaining sessions.
Enjoy the conference. I look forward to catching up with you during the day.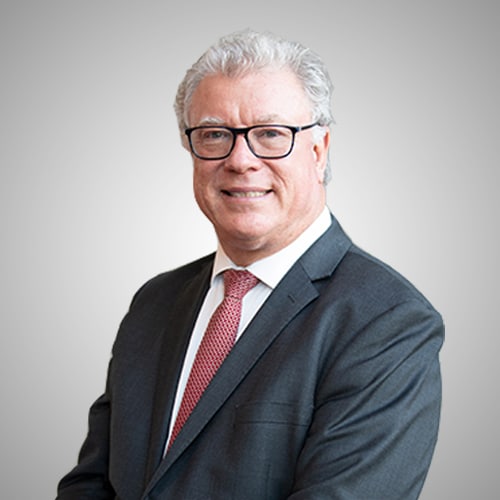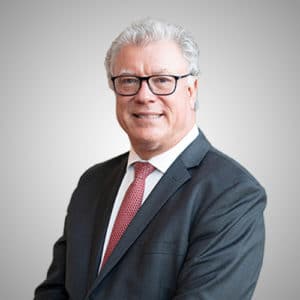 John Maroney, CEO,
SMSF Association