Resources to help your SMSF clients
Up-to-date as at 11 May 2020
The SMSF Association as a priority is actively monitoring the economic uncertainty resulting from COVID-19. We understand for you, your business and clients these are unchartered waters, and we will make every effort to help you navigate the challenges ahead and continue to ensure your member services are uninterrupted.
The latest updates include:
Updated FAQ based on questions submitted during our most recent complimentary webinar.
Members have exclusive access to our white label documents to assist in communicating the most recent and important measures that their SMSF clients should be aware of. White label documents can be branded with your organisation's logo and contact details before sending to clients encouraging them to get in contact with you to discuss their specific circumstances in more detail.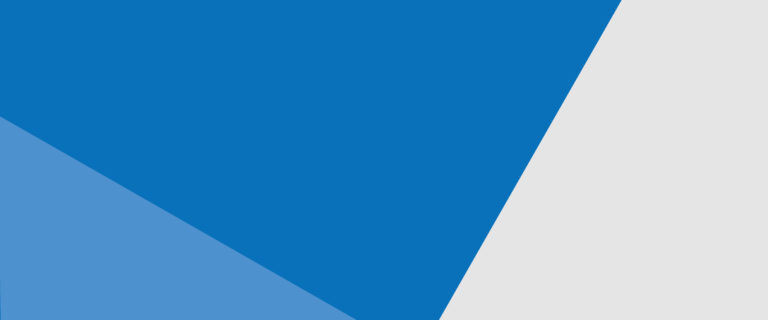 White Label Documents
If your SMSF has a related party loan and is impacted due to the financial effects of COVID-19, you may be able to provide your LRBA with relief under an
Read More »
SHORT-FORM COVID-19 SUPER ACCESS ROA TEMPLATES
This Template includes the information that you must include in your Record of Advice by law (under the Corporations Act as modified by ASIC Corporations (COVID-19—Advice-related Relief) Instrument 2020/355).
You can tailor the layout of the Template by inserting your own practice branding and making other formatting changes if you wish. You must tailor the template to the client'/s' specific needs and circumstances.
Please note that this Template has been designed to be given to a client who:
is a citizen or permanent resident of Australia or New Zealand; and
has had their employment impacted by COVID-19.
You will need to make adjustments to the Template if you are advising a client impacted by COVID-19 whose situation is different (for example, a client who is unemployed, a sole trader and/or a temporary resident).
UP TO 6 CPD HOURS AVAILABLE
COVID-19 and SMSFs: How to practically apply relief measures – rent, valuations, audit requirements and more… – 1 CPD hour
The panel discussed a range of SMSF relief measures, how to practically apply them and took a detailed look at property within an SMSF including how COVID-19 relief measures could affect your clients and their fund.
The panel also discussed:
Audit issues to be considered such as reasonable evidence
The valuation process, digital signatures, NGUTs, loans
What you need to prepare for now before work commences on 2020 annual SMSF returns.
Click here to access the webinar recording.
COVID-19: In conversation with the ATO – SMSF Auditors – 0.75 CPD hour
This edition of 'In conversation with the ATO' features the ATO's SMSF Auditor Portfolio Director, Kellie Grant, and the SMSF Association's Technical Manager, Mary Simmons, covering the impact of COVID-19 from an SMSF auditor's perspective.
This discussion covers:
ATO announces SMSFs will not face compliance action where an in-house asset breach that arose in 2019 could not be rectified by 30 June 2020 due to COVID-19.
Confirmation from the ATO that 2020 and 2021 ACR instructions will be changed to reflect what auditors will be required to report via an ACR.
Clarification of electronic signatures for financial statements.
How auditors need to evidence funds capitalising interest on LRBA loan relief arrangements.
Evidence auditors should rely on if SMSFs offer rent relief to any tenant.
Guidance on documenting the impact of COVID-19 when finalising 2019 audits.
Evidence that auditors are to expect from trustees in relation to investment strategies and asset market valuations.
Confirmation from the ATO on the auditor's role in relation to COVID-19 temporary early access measure and pension minimum drawdown requirements.
Click here to access the recording. 
ASIC's COVID-19 relief measures for advisers and tax agents – 1 CPD hour
This webinar featured a dynamic panel discussing all three relief measures in more detail. The panel provided the practitioner's perspective, how the practical application would work and what a Record of Advice (ROA) should look like. This recording is essential viewing for both licensed advisers and registered tax agents to ensure they understand how these measures will affect them and the advice they can or can not provide.
Click here to access the webinar recording. 
COVID-19 and dealing with FASEA requirements panel discussion  – 1 CPD hour
This webinar featured SMSF Association CEO, John Maroney, Verante Financial Planning Director, Liam Shorte, and Vincents Director – Superannuation Advisor, Brett Griffiths as they host an informative panel discussion with FASEA CEO, Stephen Glenfield.
The discussion covered how FASEA is managing its role during the COVID-19 pandemic and how advisors should deal with various FASEA requirements over the next 6 to 12 months, especially the FASEA Code of Ethics.
Click here to access the webinar recording.
COVID-19 and what it means for the SMSF sector (Part 1 & 2)  – 0.75 CPD hours per webinar
Our CEO, John Maroney, presented two interactive webinars, 'COVID-19 and what it means for the SMSF sector'. John outlined the latest developments including the Government's economic stimulus packages and how they affect you and your SMSF clients. The webinars also highlighted the latest information and resources that will assist you and your SMSF clients during this difficult period.
Part 1 recording available here | Part 2 recording available here
Click here to access the Legs & Regs webinar that John referenced throughout the COVID-19 update.  
In conversation with the ATO (Part 1 & 2)  – 0.75 CPD hours
In-depth discussion between the ATO's Assistant Commissioner – SMSF Segment, Dana Fleming and the SMSF Association's CEO, John Maroney.
Part 1 focused on:
Rental relief – Due to the current uncertain market conditions, waiving or reduction of rent in the 2020 and/or 2021 financial years will result in no action taken by the ATO. Ensure appropriate documentation of decisions including reasonings.
LRBAs – ATO will treat LRBAs the same as rental relief ie. no compliance action will be taken due to COVID-19.
NALI – ATO will publish a final update in late April/early May. As this is an ongoing issue, there will be no specific COVID-19 update provided.
TBAR – Lodgement will flow on from annual return extensions. Tax agents can apply for a 6-week lodgement deferral to 30 June 2020 if required, deferral must be applied for before 15 May 2020.
Part 2 focused on:
Halving of minimum pension drawdowns 
Early release of superannuation
SMSF establishment statistics
Latest ASIC announcements